Have you heard? It's a holiday! Today is Read an Ebook Day, the day we celebrate the unique benefits of ebooks and audiobooks and marvel at the fact that we have free access to thousands of books on our phones and other devices with just a tap of a finger—all thanks to our public libraries. For almost a decade, schools and libraries around the world have been celebrating Read an Ebook Day on September 18, helping more readers discover a new way to access their favorite books.
So now that you know it's not just another Monday, put on your party hat and celebrate along with us! 🥳 Like any good party, there will be prizes, and we certainly encourage snacks while reading. Here are a few ways you can celebrate:
1. Check out an ebook or audiobook in the Libby app.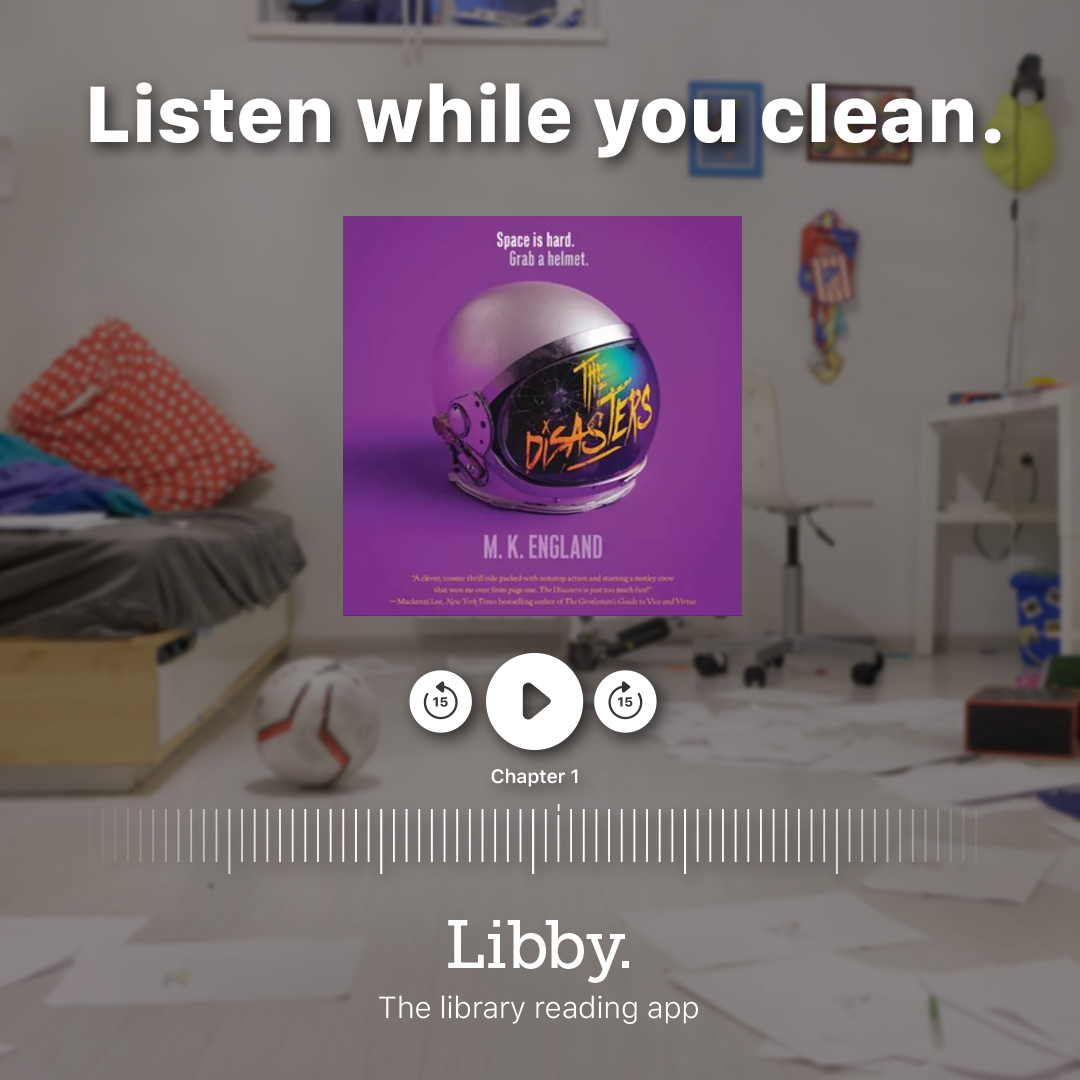 You knew this one was coming, right? The most obvious and best way to celebrate the day is to visit your library's digital collection and check out a book! On the library homepage in Libby, there are collections that have been hand-picked by your local librarians to give you some ideas and recommendations on what to read next. It's fun to browse around to see what's new and trending (just like at your physical library!). If you know exactly what you're looking for, type the title into the search bar and start reading.
If you're mostly a reader and haven't given audiobooks a try, today's a great day to see what all the fuss is about. Most people love listening while they drive, clean, exercise or do yard work. If you're used to listening to audiobooks, take some time to check out an ebook and carve out some me-time today to read.
2. Use #ebooklove on social media.
Talk about what you're reading, shout your love for Libby and your library from the rooftops or make everyone jealous with a picture of your ereader paired with a delicious cup of coffee and pastry. You can also share a story about why you love ebooks or audiobooks. Anything goes!
💬 Follow Libby on Facebook, Instagram, Twitter and TikTok to join in the conversation and fun.
Loving this Libby swag? You can shop for Libby t-shirts, sweatshirts, mugs and totes at the OverDrive Shop! All proceeds will be donated to ALA Literacy Clearinghouse, an initiative of the American Library Association's Office of Diversity, Literacy and Outreach Services.
3. Subscribe to the newsletter & get weekly book picks.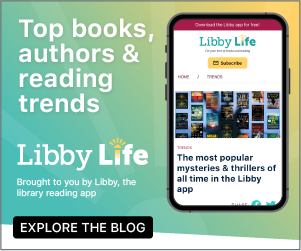 Today is the "official" day to celebrate digital reading, but you can keep the good times (and good books) rollin' all year round.
By subscribing to the free Libby Life email newsletter, you can get weekly book recommendations including this week's updated New York Times bestsellers, news on reading trends, author spotlights, the latest Libby updates and tips & tricks, love for the library and lots more.
Subscribers can expect a Saturday morning email with all of this book goodness, and that's it (nothing you don't want).
4. Visit your library and get a library card (if you don't have one yet).
Just like digital books, the Read an Ebook Day celebration is virtual, but if you feel like partying in person, your local library is always ready to welcome you. In addition to their digital library, there's so much more they offer for free, not to mention a quiet, cozy place to read those books.
If you don't already have a library card, you can sign up for one at your local branch, or you may be able to sign up for a library card in the Libby app (here's 5 reasons why a library card is essential).
5. Read with a child.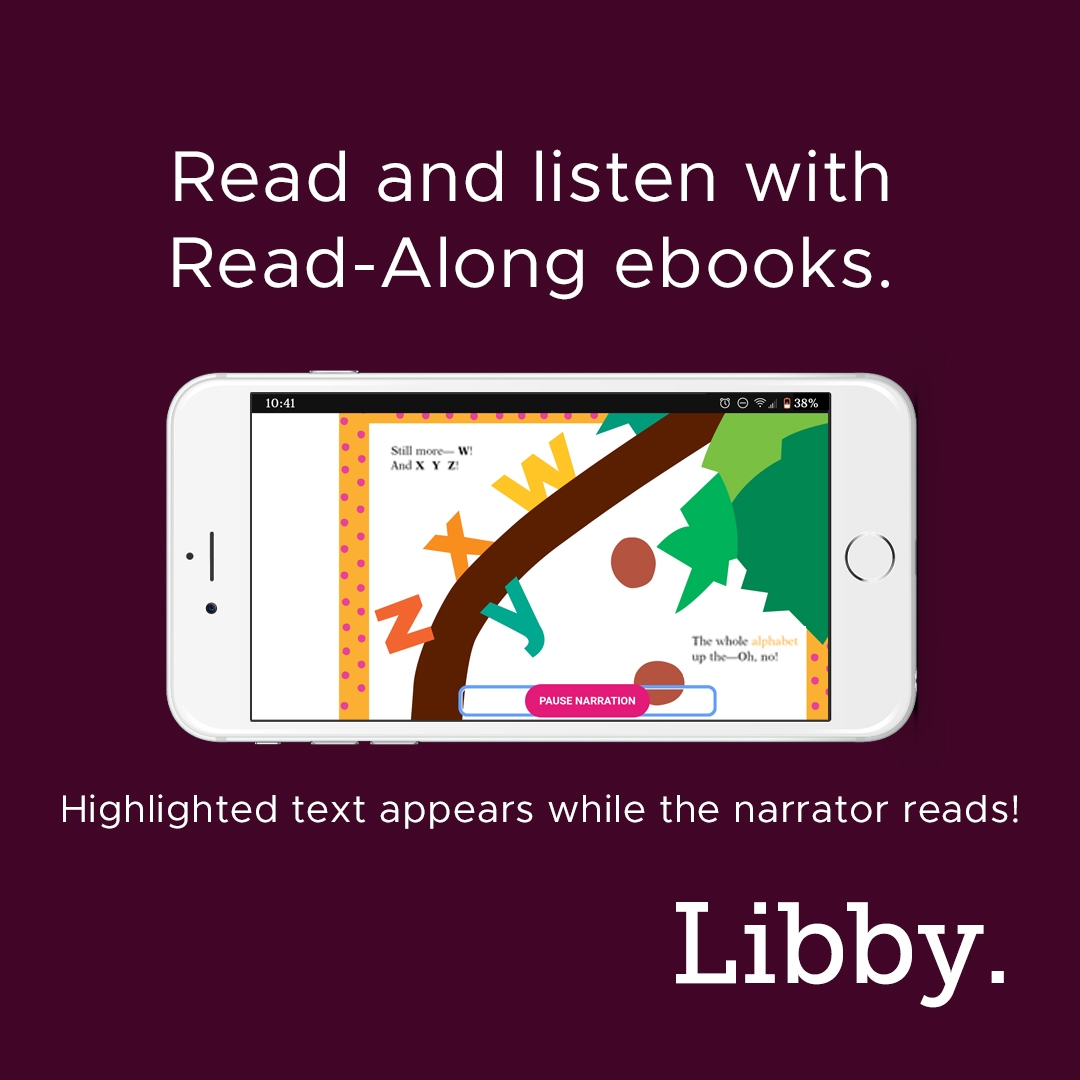 Books are for everyone—especially kids! If you have a child in your life, help them grow into a lifelong reader and get the most out of their screen time with digital reading.
Young kids will appreciate the quality time with a picture book or read-along. Older kids can take a break from social media and scroll through the library's digital collection instead for popular book series, comics and graphic novels and audiobooks.
Many students have access to a digital library through Sora, the student reading app, from their school. Read on Libby, Sora, here, there, anywhere—as long as they're reading!
6. Share the book love.
Do you know someone who might benefit from the convenience of digital reading? Let them know!
Those who have vision impairments would love free access to audiobooks. People who live far from a library or have mobility issues and can't get there often would love the ability to check out books without leaving home. The busy parent who can't possibly squeeze a library visit into the schedule will love new books for their kids (or themselves) without making another trip. Work odd hours, are sick in bed or can't sleep at night? The digital library is open 24/7, waiting with lots of possibilities to entertain you.
---
Happy Read an Ebook Day to you! Most importantly, be sure to thank your public library or librarian for making it all possible.