I'll be the first person to admit that I'm incredibly biased when it comes to libraries—I'm an unapologetic bibliophile with multiple library cards to prove it. I get a thrill when my holds become available, I have my childhood library's homepage bookmarked, I fall down bookish rabbit holes on the daily and I find myself touring libraries while on vacation.
Now that we've gotten that disclaimer out of the way, here are the top five reasons that you (and everyone you know) should sign up for a library card this September—National Library Card Sign-Up Month!
5. Fun ways to learn
When the world shut down a few years ago for a little thing called a pandemic, it felt like we collectively remembered the art of hobby and learning new skills. Many finally had time to bake fresh bread, knit, try new recipes and learn.
The world has seemingly moved on, but you can still pursue all the hobbies that your heart desires with—you guessed it—your library card!
Do you want to learn the fine art of needlepoint? Are you interested in letting your creativity shine with a bullet journal? Do you want to brush up on your Spanish skills before your upcoming trip to Latin America? You can do all this and more with free resources from your library—from Craftsy and Mango Languages to classes run by experts in your library!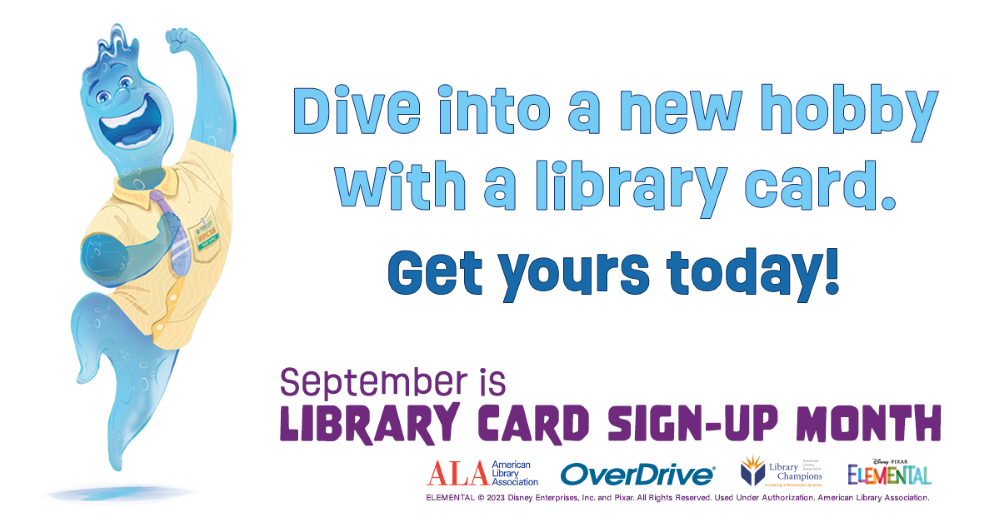 ---
4. Join a club & meet new people
Are you new to town? Are you interested in making friends with similar interests? Do you want to discuss poetry, popular books and classic films? Your local librarians work day and night to bring amazing programs to you and your entire community.
When I say that there's something for everyone at your local library, it's not just a figure of speech.
There are story times and STEM programs for babies to teens, Dungeons and Dragons campaigns run by enthusiastic librarians, classes on freezer-friendly meal prep for busy parents, horror movie discussion groups, gardening clubs, ESL courses, computer classes, Pride festivals, film festivals, author events and, truly, I'm only scratching the surface here.
You name it, they've got it. And it's 100% free.
---
3. Free movies and TV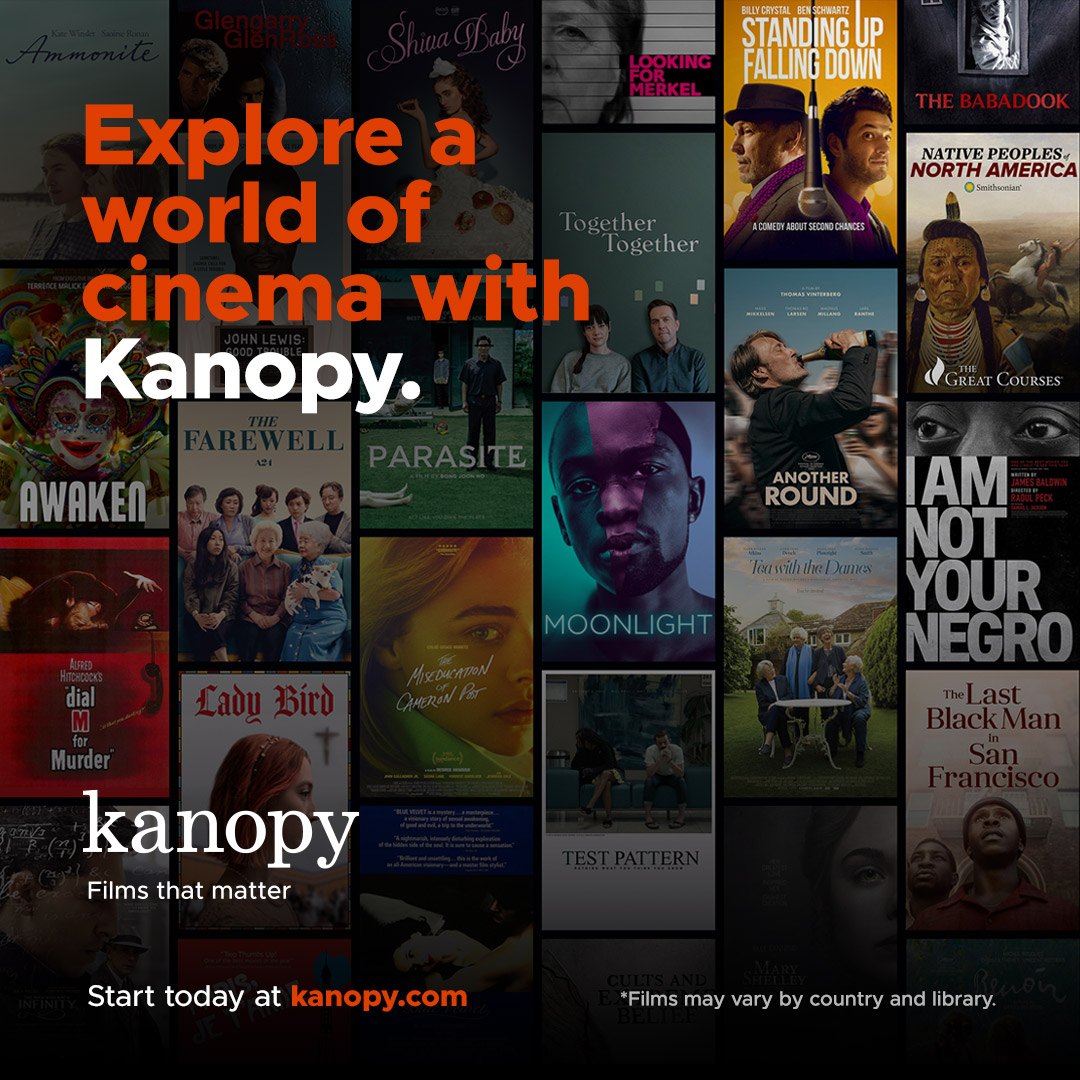 With just one little library card, you have access to thousands of different options. Not only do most libraries have DVD and Blu-ray collections, but thanks to providers like Kanopy, they have streaming content as well! I'm talking about fun, fresh content like titles from the BBC, A24 Films, The Great Courses Plus and SO. MUCH. MORE.
With your library card, you can kiss ever-increasing monthly fees goodbye and stream tons of titles your whole family will love.
---
2. You're supporting resources for your community
It seems quite obvious, but it's still so very worth mentioning—you should get a library card (and use it!) because by doing so, you're helping your community. You may not use all the amazing resources at your library all the time, but by signing up for a card and checking out books and programs, you're ensuring that the library survives and gets the funding it requires to provide resources for those who need them.
Not only are libraries one of the few places where you can go and not be expected to spend money, but they're where children learn to read and socialize, where unhoused people can sign up for services like the Supplemental Nutrition Assistance Program (SNAP) and learn where they can grab a free meal, where students can access databases for their research papers, where people who were previously incarcerated can create email addresses and fill out job applications, where immigrants can build community and learn English, where families can get passes to museums, and so much more.
If you care about your community, support your library and vote for your next levy.
---
1. Books, books and more books
Finally, I would be remiss if I didn't mention that libraries do, indeed, have books. As we speak, your local librarians are busily ordering the next hottest titles, locating that favorite childhood tale that you've forgotten the name of, running book discussion clubs and notifying someone that their much-anticipated hold has just become available.
With popular book clubs like Reese Witherspoon's and Oprah's, BookTok, Bookstagram, movie adaptations and more, book lovers have more places to go for recommendations than ever, and reading has never been more fun. No matter what kind of reader you are—whether you're a fan of middle-grade fantasy, steamy romances, heart-stopping thrillers or all of the above, libraries have got you covered.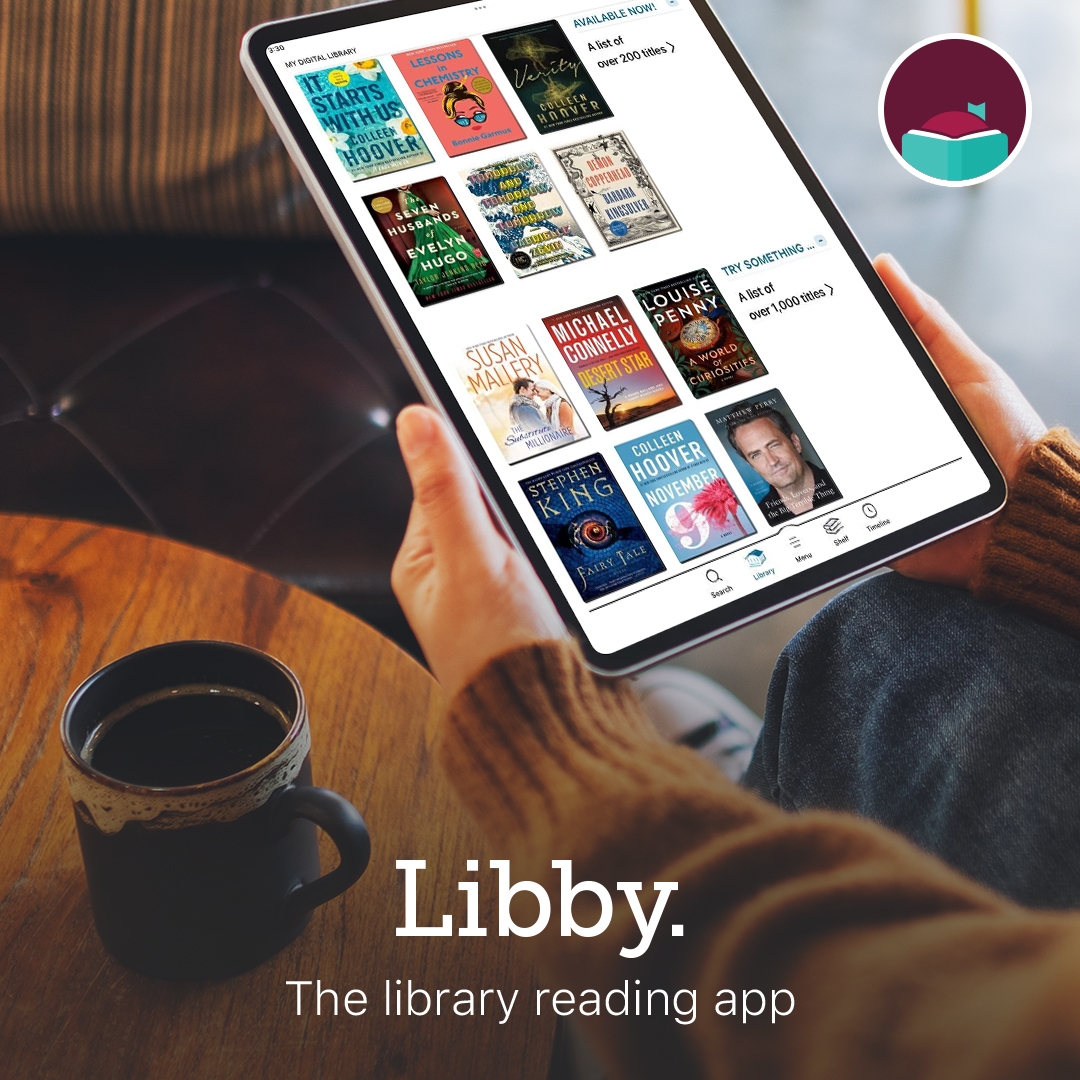 What's more, they've worked hard to ensure that reading is more accessible than ever before. With dyslexic fonts, read-alongs for kids, large print, audiobooks for the visually impaired and options to adjust font sizes, background colors and playback speed on reading apps like Libby—people who would've struggled can now access what they need with ease.
In fact, you can also digitally check out ebooks and audiobooks whenever and wherever you want, free with your library card through Libby. If it's the middle of the night and you need the next book in the series, you can access your library's digital collection in seconds and be deep into your story before the sun comes up.
---
With more great options than ever before, what's stopping you? Swing by your local library today (or sign up online) and get reading!