My daughter recently learned how to read. I have it on video, of course. Her reading is a bit muffled by the sound of my happy sobs. Along with sleeping through the night, potty training and the first day of school, learning to read ranks up there with one of the most satisfying parenting moments. The only downside is that with it came the realization that spelling things out to your husband ("Should we go to the P-L-A-Y-G-R-O-U-N-D?" or "Are we all out of C-O-O-K-I-E-S?") may not be an option much longer.
One of our favorite ways to practice her new skill—and build upon it— is with read-alongs. Reading during meals became a habit in our house early on, and since it's Parenting 101 to teach kids not to talk with your mouth full, read-alongs let us have our cake, and actually eat it too. Press play, enjoy the book together and safely swallow your spaghetti.
While we make regular trips to the library a habit as well, there are weeks when life gets in the way. With so many high-interest, educational read-alongs and familiar characters from Disney, Nickelodeon and more to choose from in the Libby app, there's always something new to borrow instantly even if our schedule gets busy.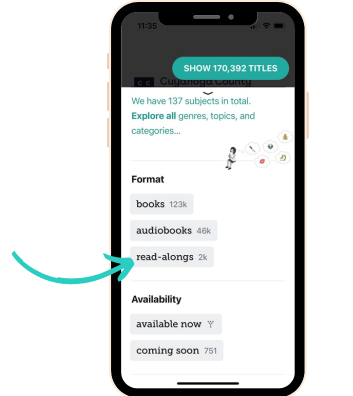 How to search for read-alongs in Libby
You can filter your digital library's catalog to see only read-along content. On your library's homepage, tap the filter icon at the top. Under Format, tap read-alongs.
Narrow down the results with other filters including Subject, Popularity and Language. Borrow a title, make sure the volume is turned up and start read-along-ing!
Recommended read-alongs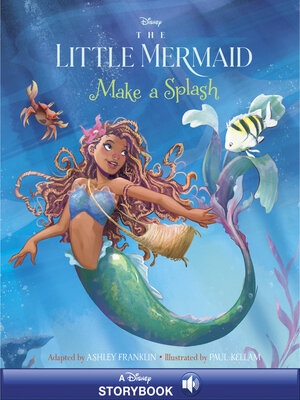 The Little Mermaid: Make a Splash by Ashley Franklin
Explore under the sea and beyond with Ariel in the new picture book retelling of Disney's live action The Little Mermaid! Ariel is a curious mermaid who has always wanted to explore the human world. After saving a prince named Eric from a dangerous shipwreck, Ariel makes a deal with the Sea Witch, Ursula, so she can meet him and learn more about what life is like beyond her ocean home. But Ursula is full of tricks, and it will take all of Ariel's courage to save the human world and the ocean from the Sea Witch's devious plans.
---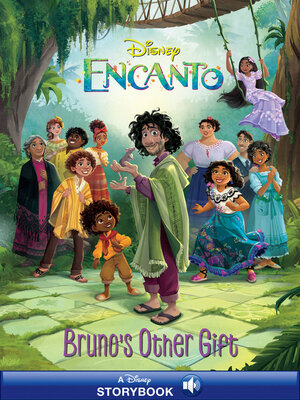 Encanto: Bruno's Other Gift by Disney
Bruno loves acting but lacks the confidence needed to perform on stage. Instead, he works behind the scenes writing and narrating telenovelas, while his rat friends act out the scenes for the family Madrigal. Seeing his passion for acting, Bruno's family decides to find fun and creative ways to give Bruno the courage needed to take the stage himself. Inspired by characters from the film, this beautifully illustrated book celebrates family love and finding the courage to overcome self-doubt.
---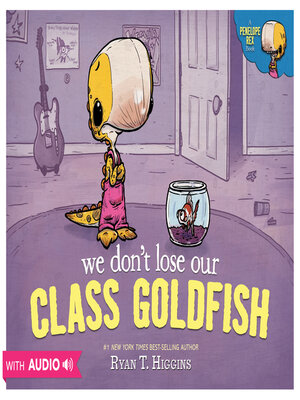 We Don't Lose Our Class Goldfish by Ryan T. Higgins
Penelope Rex has one fear: Walter, the class goldfish. So when Mrs. Noodleman tells the kids that they'll be taking turns bringing Walter home, Penelope gets carried away by her anxious imagination. The weekend has a rocky start—from Walter ominously licking his lips to a sleepless night where the fish's bowl appears to move closer and closer to Penelope's bed. But then Walter goes missing! Penelope must face her fear to find him and realizes along the way that there's more to Walter than his chomping jaws.
---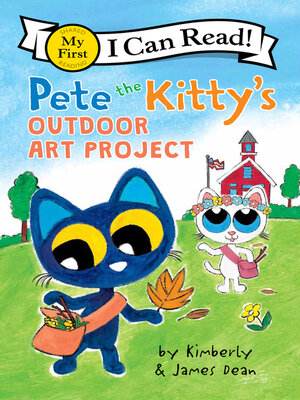 Pete the Kitty's Outdoor Art Project by Kimberly & James Dean
Pete the Kitty loves art class. But when the project is to go outside and make art from nature, Pete isn't sure what to create. Then inspiration strikes and Pete realizes that nature art is cooler than he ever imagined!
---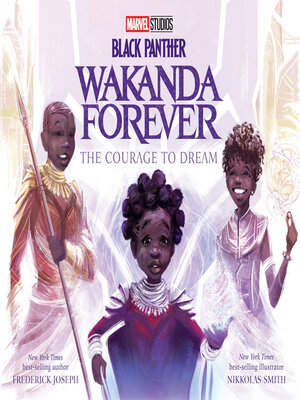 Wakanda Forever: The Courage to Dream by Marvel
The Courage to Dream tells the story of Assata, a young Wakandan who hopes to become one of the Dora Milaje, the warriors who protect Wakanda. But because of Assata's disability, she lets go of her dream. Assata's light shows through all the same, introducing her to surprising friends: the princess Shuri, the warrior Okoye, and the powerful M'Baku. But only Assata can give herself what she's missing: the courage to dream.
---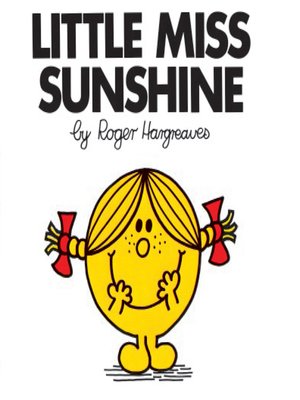 Little Miss Sunshine by Roger Hargreaves
They're back! Rediscover the zaniest and most lovable characters you've ever met in the Mr. Men and Little Miss series. Digitally available for the first time, these bright, charming books, with their easily recognizable characters, are easy enough for young readers and witty enough for adults. This fantastic read-to-me edition is read by Audie and Grammy award-winning narrator of Harry Potter, Jim Dale, who perfectly captures each character's unique voice and personality.
---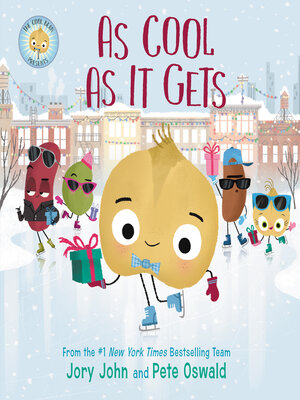 The Cool Bean Presents: As Cool As It Gets by Jory John
When the Cool Bean picks the name of the coolest of the cool beans, Beanadette, out of a hat for the annual gift exchange, he's not feeling very merry or festive—he's feeling pressure! Beanadette is definitely expecting the coolest present of all. Will the Cool Bean find the perfect gift in time for the party?
---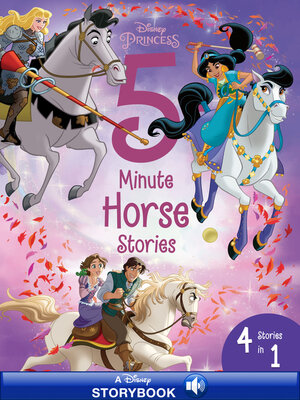 5-Minute Horse Stories by Disney
Join the Disney Princesses and their noble companions on their greatest adventures yet! Join Belle as she finds a friend for Philippe, go on a wild ride with Merida, compete in the Polo Games with Jasmine and more. Each story is the ideal length to be read aloud in 5 minutes, perfect for bedtime, story time or anytime.
---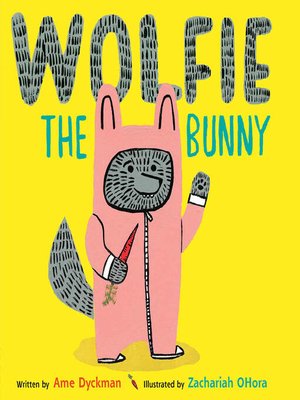 Wolfie The Bunny by Ame Dyckman
The Bunny family has adopted a wolf son, and daughter Dot is the only one who realizes Wolfie can—and might—eat them all up! Dot tries to get through to her parents, but they are too smitten to listen. A new brother takes getting used to, and when (in a twist of fate) it's Wolfie who's threatened, can Dot save the day?
---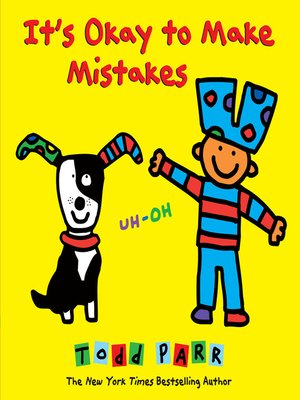 It's Okay to Make Mistakes by Todd Parr
This book embraces life's happy accidents, the mistakes and mess-ups that can lead to self discovery. Todd Parr brings a timely theme to life with his signature bold, kid-friendly illustrations and a passion for making readers feel good about themselves, encouraging them to try new things, experiment, and dare to explore new paths. From coloring outside the lines and creating a unique piece of art to forgetting an umbrella but making a new friend, each page offers a kid-friendly take on the importance of taking chances, trying new things and embracing life, mistakes and all.
---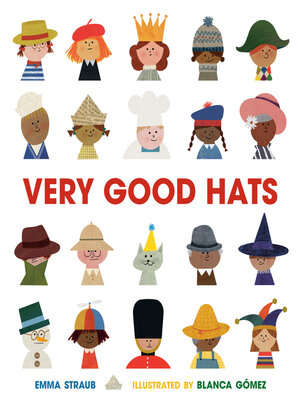 Very Good Hats by Emma Straub
Some people think hats are fancy things you can buy at a dressy store, but that's just the tip of the iceberg. In this book, acorns and raspberries are snug hats for your fingers, and an empty pudding cup is a good hat for a stuffed bear. Pajama pants make dangly hats, books can be dramatic hats and bubbles make very fine hats as well (if temporary). Readers will be delighted to discover that anything can be a hat if you believe it is. Hats are everywhere you look!
---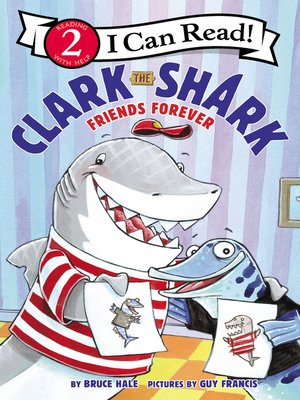 Clark the Shark: Friends Forever by Bruce Hale
Clark the Shark is super excited about the drawing contest. The winner gets Captain Suckermouth comics, signed by Captain Suckermouth. When Clark asks Joey Mackerel for help, his excitement gets the best of him and he doesn't listen to his friend. Joey is sad because his pet catfish died. Will Clark be able to truly listen and put his friend first?
Clark the Shark has been embraced in the elementary school classroom and at home. Kids laugh at his antics, and they also relate to the young shark who always means well but can get himself into scrapes due to his overabundance of energy.
---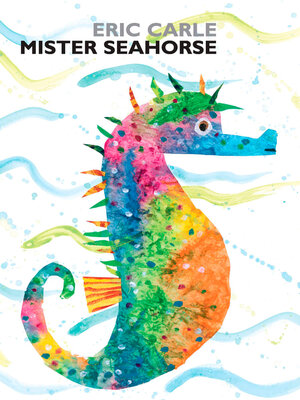 Mister Seahorse by Eric Carle
When Mrs. Seahorse lays her eggs, she does it on Mr. Seahorse's belly! She knows he will take good care of them. While he swims waiting for the eggs to hatch, he meets some other underwater fathers caring for their babies: Mr. Tilapia, who carries his babies in his mouth; Mr. Kurtus, who keeps his on his head; and Mr. Catfish, who is baby-sitting his young hatchlings.
Eric Carle has done it again, with astonishingly beautiful collage illustrations and a story that introduces the very young to the wonders of aquatic life and some very special daddies.
---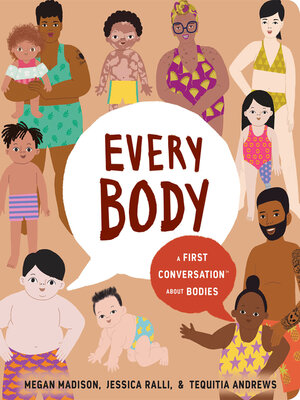 Every Body by Megan Madison
Developed by experts in the fields of early childhood and activism against injustice, this book offers clear, concrete language and beautiful imagery to introduce the concept of body liberation. This book serves to celebrate the uniqueness of your body and all bodies, and addresses the unfair rules and ideas that currently exist about bodies. Research shows that talking about issues like race and gender from the age of two not only helps children understand what they see, but also increases self-awareness, self-esteem and allows them to recognize and confront things that are unfair, like discrimination and prejudice.
---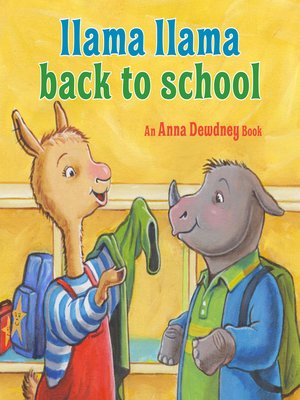 Llama Llama Back to School by Anna Dewdney
Summer days are getting shorter and it's almost time for the first day of school for Llama! But Llama Llama isn't ready for summertime to end. It's been full of backyard camping, family picnics and ice cream with friends. All he wants is for summer to go on forever. He's anxious about his first day back at school but maybe, with some help from his friends and Mama Llama, going back to school will be fun after all!
---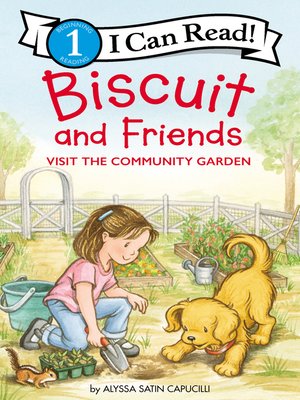 Biscuit and Friends Visit the Community Garden by Alyssa Satin Capucilli
Seeds—check! Shovel—check! Biscuit and the little girl are ready to visit the community garden. From planting flowers with new friends to feeding the birds, there are so many ways to help in the garden! Alyssa Satin Capucilli celebrates the joy of community—with Biscuit, everyone's favorite little yellow puppy.
---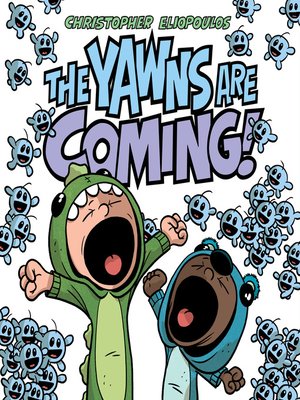 The Yawns Are Coming! by Christopher Eliopoulos
Two best friends have big plans for their sleepover. They aren't going to go to bed at all—they'll stay up playing all night long. But then it happens: The YAWNS show up! And as much as they try to outrun and hide from them, it's no use: The Yawns catch them. Maybe they could keep going anyway, but then a DOZE arrives...followed by the dreaded SNORES. Will our heroes escape the SLEEPIES?
---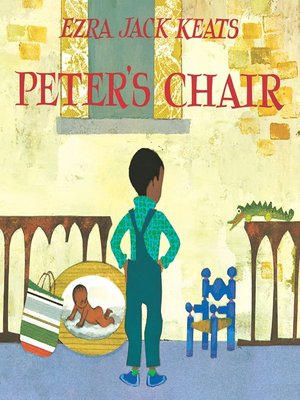 Peter's Chair by Ezra Jack Keats
Peter, the hero of many of Ezra Jack Keats' award-winning books, has a new baby sister. When she arrives, his parents paint his old baby furniture pink for the new baby. There's only one thing they haven't painted yet, though: His little blue chair. He'll do whatever it takes to save it—even run away! This is a gentle and reassuring story about sibling rivalry and perfect for any family expecting a new baby.
---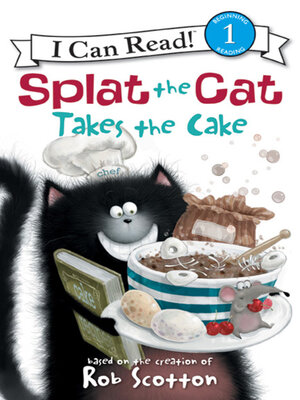 Splat the Cat Takes the Cake by Rob Scotton
Splat loves watching his favorite superhero, Super Cat, on the family TV, but when the set breaks, Splat has no way to watch his cherished cartoon. Splat asks himself, "What would Super Cat do?" and decides to save the day by winning a brand-new TV. The only problem is that winning the TV requires Splat to enter a cake-baking contest which turns out to be a little trickier and stickier than expected.
---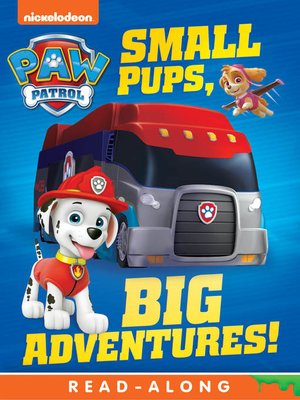 Small Pups, Big Adventures by Nickelodeon
The awesome and adorable pups from Nickelodeon's PAW Patrol introduce the concept of opposites in this book that's perfect for little learners.
---
Stream animated storybooks on Kanopy Kids
Looking for fun and educational summer streaming options for kids? On-demand animated read-along storybooks from Kanopy Kids encourages literacy and language learning in a playful format for little ones. Watch from your smart TV or streaming device.
Check out these kid-approved favorites: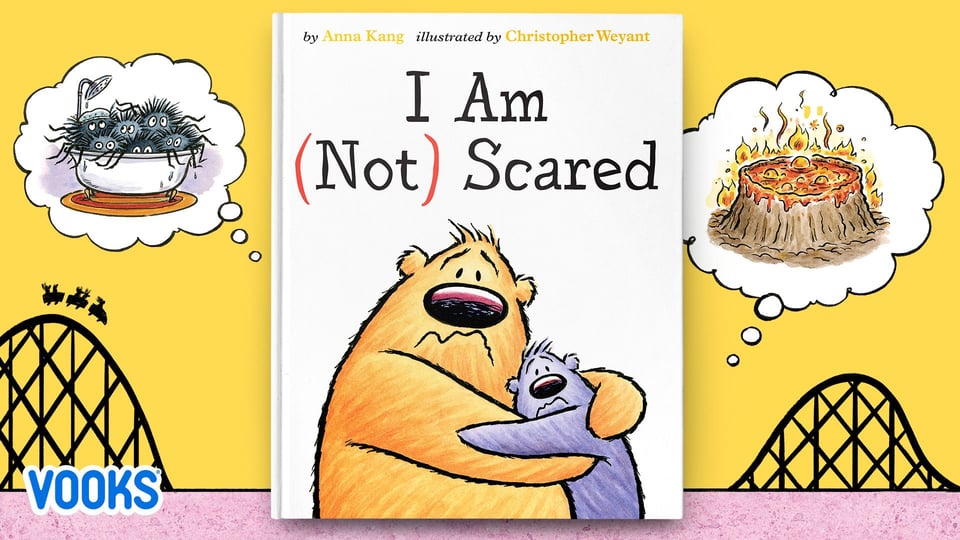 I Am (Not) Scared by Anna Kang
Two fuzzy friends take a trip to the amusement park and one thing is for sure: they are definitely not scared! After all, there are much scarier things out there than a roller coaster. Like snakes! Or hairy spiders! Or aliens with pink eyes and furry teeth! The friends soon discover that sometimes being scared isn't quite as "scary" as it seems—and it's even pretty normal too. With endearing illustrations and hilarious dialogue, I Am (Not) Scared is sure to be a hit with the entire family!
---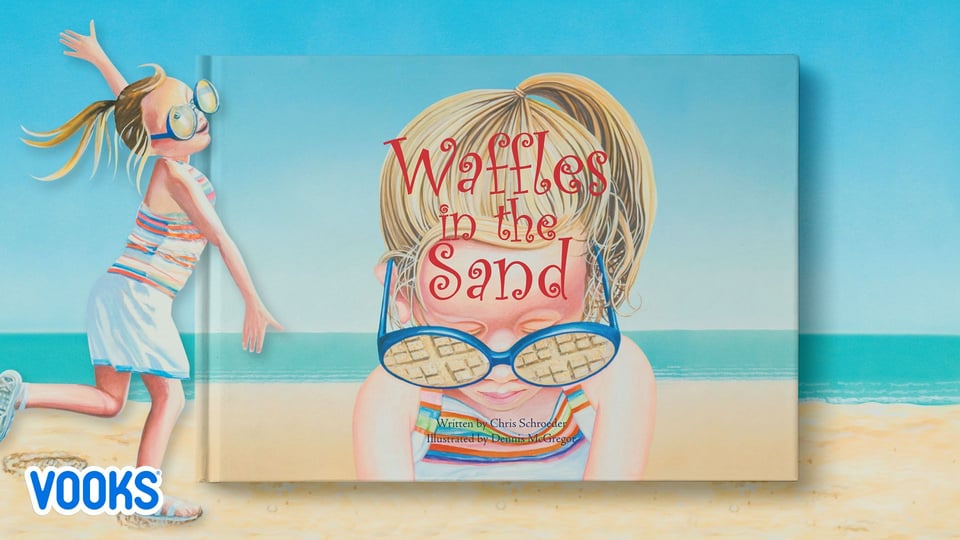 Waffles in the Sand by Chris Schroeder
Who is the Waffle Maker? One little girl sets out on an imaginative journey of discovery during a day at the beach. Can you guess who made the waffles in the sand?
---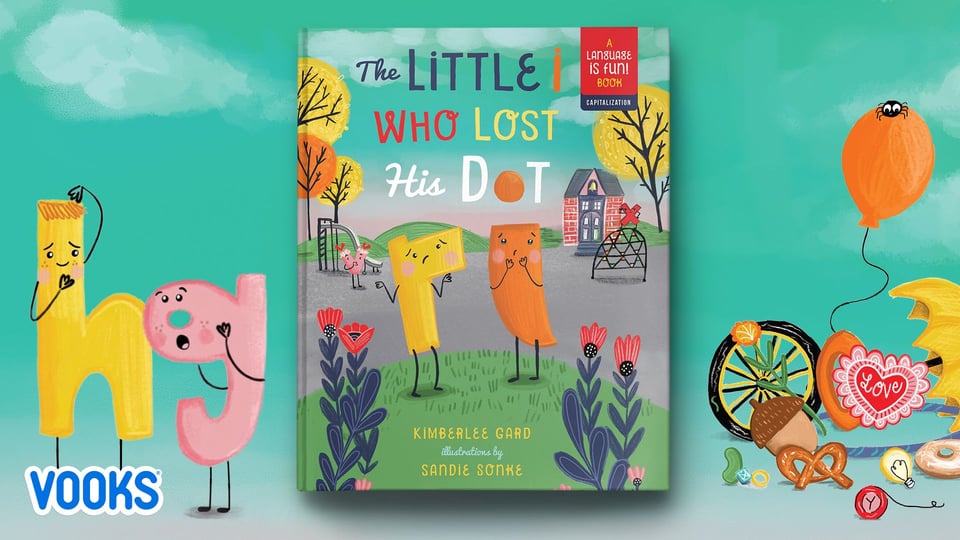 The Little I Who Lost his Dot by Kimberlee Gard
Little i can't wait to meet his friends at school, but there's just one problem: he can't find his dot anywhere! Luckily, his letter friends are ready to help find a replacement for his dot―an acorn from Little a, a balloon from Little b, a clock from Little c…but nothing seems quite right. Can his friends help him find a new dot before the day is done? This adorable story will teach little ones their alphabet letters and sounds in a whole new way—with a surprising ending that is sure to delight.
---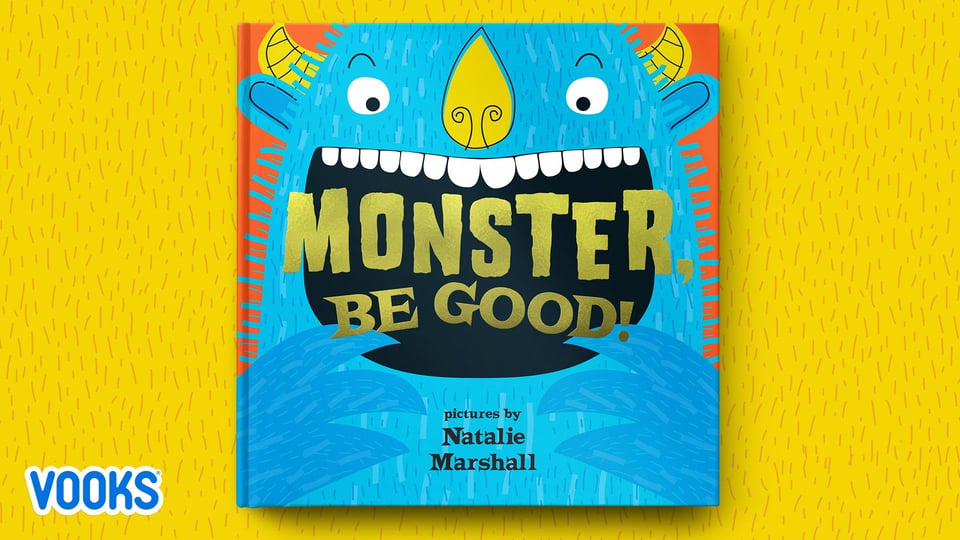 Monster, Be Good! by Blue Apple Books
Monsters can be wild! Monsters can be noisy! Monsters can be grumpy and selfish and scary! It can be hard for a monster to be good, but maybe they just need a little help! With Monster, Be Good!, little ones are invited to lead some wily monsters into becoming more well-behaved, happy creatures. By taking charge, kids will gain behavioral self-recognition and see how certain actions can have negative consequences. And when a formerly grumpy-and-crabby monster turns and asks nicely for a goodnight kiss, give one—and enjoy the rest of the night!
---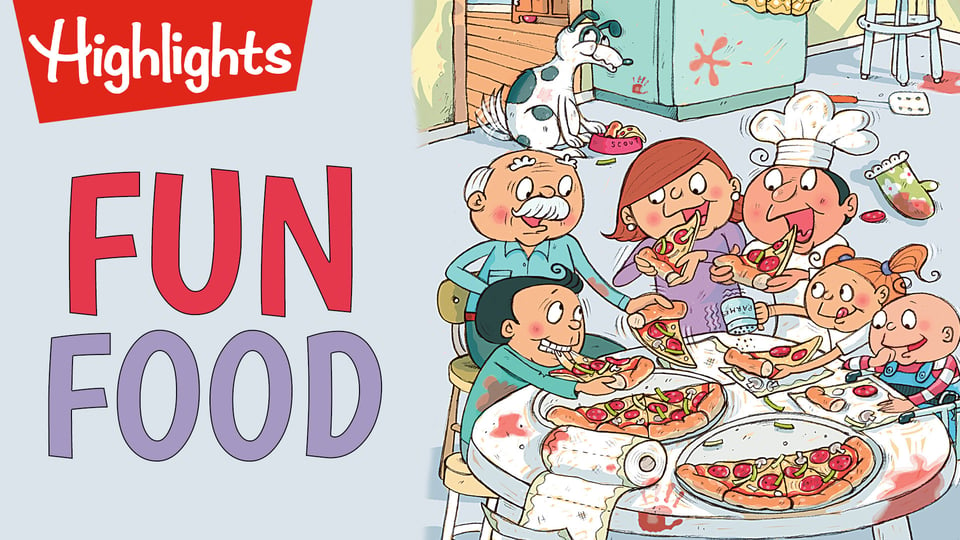 Fun Food by Highlights
Food with family, food with friends, food in the sun, food is fun for everyone! Join in preparing and cooking the food that all the Highlights characters enjoy. Highlights videos allow children to be their best selves by creating experiences that engage, delight and foster joyful learning.
*Title availability may vary by region.
---
Have fun reading with your child on the Libby app from your library, and Kanopy Kids' streaming read-along storybooks.