Everyone remembers getting their first library card. The day I got mine, I couldn't believe I'd been entrusted with caring for any book in the entire building. I thought, "Were they crazy?" What kind of place was this? Turns out, it's a magical place. Clutching the pen, I scrawled the very best version of my first, middle (more official that way) and last name, trying to stay in the lines.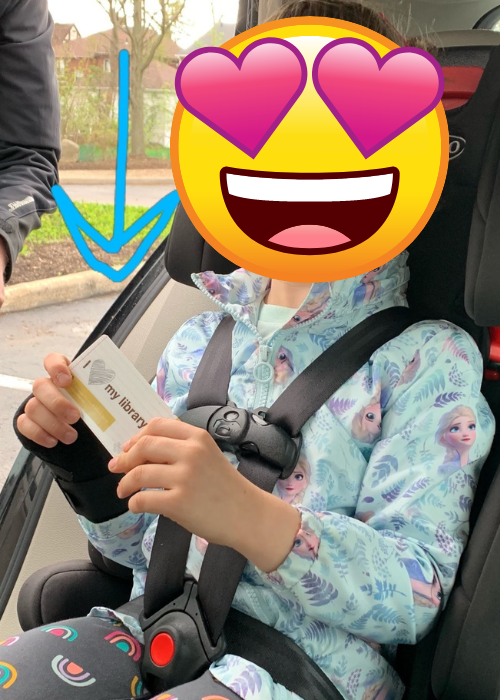 Not long ago, I relived this experience from a different angle when I took my daughter to our local library for her very first library card. She listened to the librarian go over the computer rules and check-out limits and signed her name in the very same way that I did 30 years ago. She took her time with each letter of her name, then tucked it safely into her pink kitty cat purse.
Proudly strutting down the aisles, she stuffed book after book into her basket. Books she clearly had no plans to read—but why not? The world was her oyster. The first taste of freedom, decision making and responsibility.
As we buckled up in the car to head back home, I noticed her wide grin in the backseat and snapped this photo. While it may be slightly edited, her face did look astonishingly similar to the heart eyes emoji.
---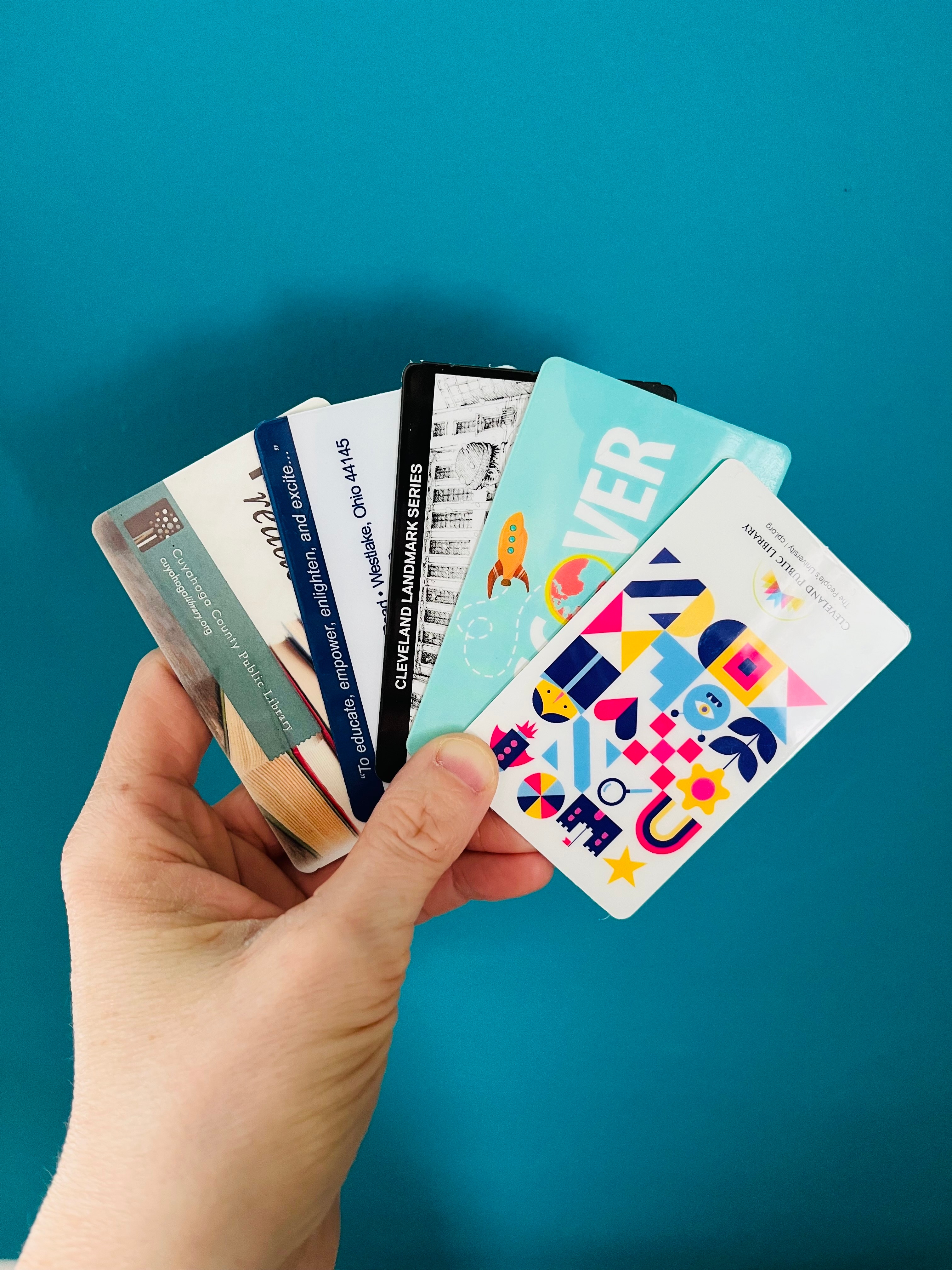 Getting your first (or even your 5th!) library card
If you don't have a library card yet, it's time to experience the magic. The easiest way to do this is to stop by your local branch, or visit their website for instructions on how to get one.
If you're not sure which library you belong to, you can use the Libby app's library finder to view libraries near you. Tap the menu, then Add Library. Search for libraries in your area with a ZIP code, or tap Map in the top-right corner of the screen. If you aren't sure which branch you belong to, contact the one nearest to you.
Some libraries allow anyone who lives in the state to sign up for a card. If you have more than one card, you can add them in Libby for the best chance of finding the book you want to read faster. Even though I no longer have my very first card, I now proudly carry 5 (thank you, Ohio libraries!) along with the great memories of that first one.
---
Getting a library card in the Libby app
Your library may even provide a way for you to get a card right in Libby. At the top of the library's home screen in Libby, tap I Would Like A Library Card or Use My Phone Number. After providing your name and mobile number, your eligibility will be verified. You'll receive a one-time verification code via SMS to enter in the sign-in screen. This ensures that only someone in possession of the mobile device can use that number to register.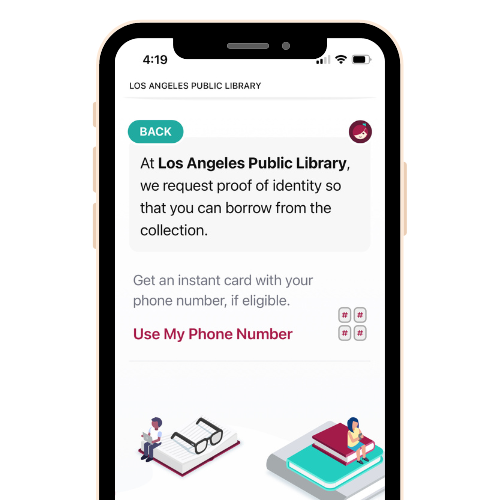 After that, you're ready! You can then start browsing and borrowing ebooks and audiobooks from your library's digital collection.
Whether you sign up for a physical card at your local branch, or you get access to ebooks and audiobooks with a digital card in Libby, you're never too old or too young to start using the library. It's the best way to explore everything they offer—now and for many years to come.