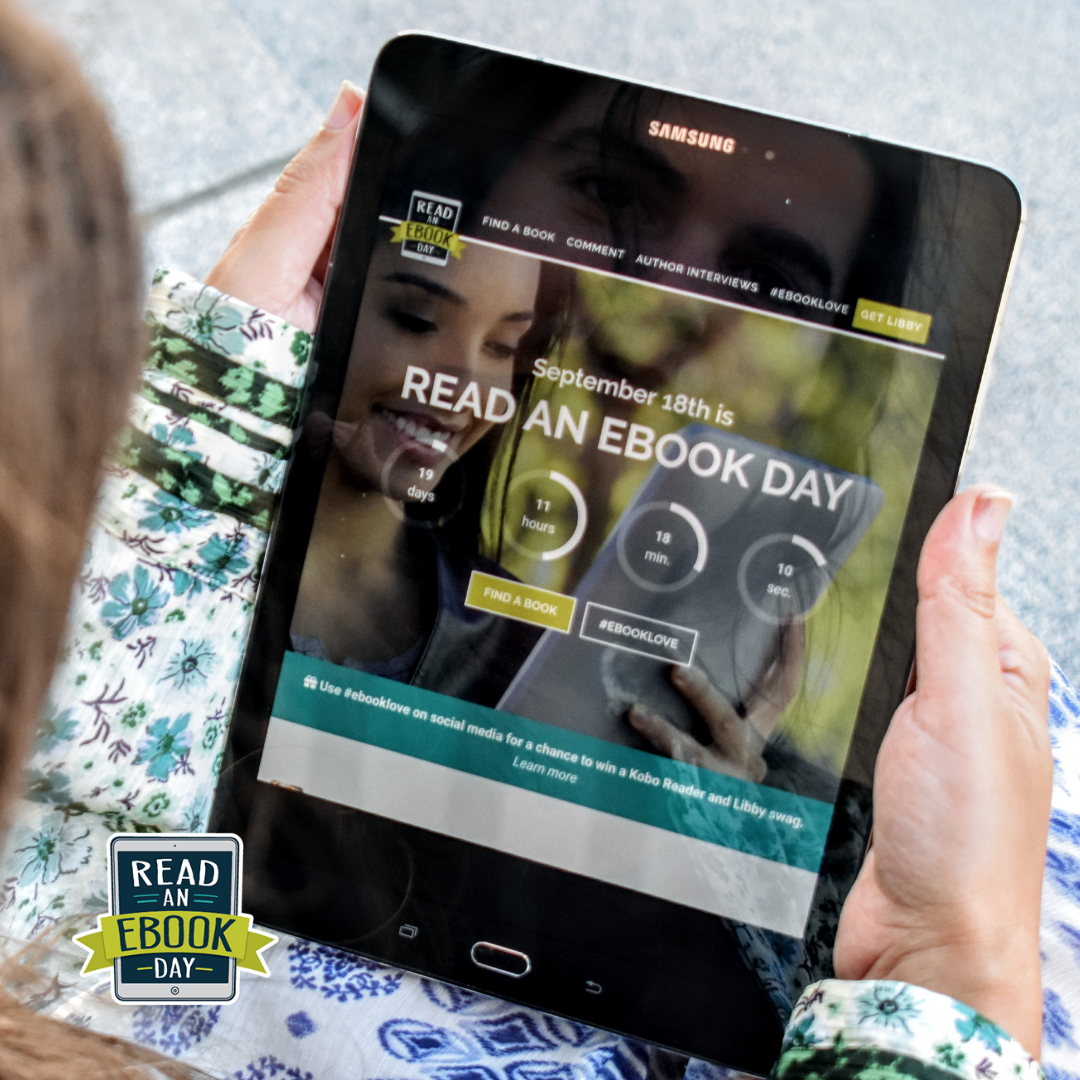 What's Read an Ebook Day?
It's a celebration of modern storytelling that takes place every year on September 18. Ebooks enable you to take the stories and authors you love with you anytime, anywhere. Every year, we celebrate the joys of digital reading!
Let us know what you're reading by using #ebookLove on social media. Be sure to follow Libby on Facebook, Instagram, Twitter or TikTok.
On the latest episode of the Professional Book Nerds podcast, Joe and Emma ask Team OverDrive, the creators of the Libby app, what they're planning to read for the occasion. Here's a sampling of some of their picks:
Quinton's pick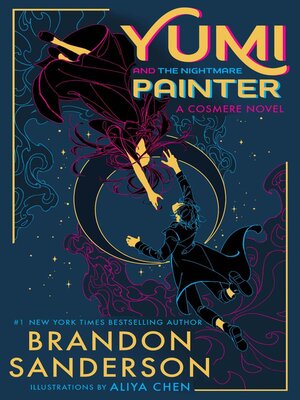 Yumi and the Nightmare Painter by Brandon Sanderson
Yumi has spent her entire life in strict obedience, granting her the power to summon the spirits that bestow vital aid upon her society—but she longs for even a single day as a normal person. Painter patrols the dark streets dreaming of being a hero—a goal that has led to nothing but heartache and isolation, leaving him always on the outside looking in. In their own ways, both of them face the world alone. Suddenly flung together, Yumi and Painter must strive to right the wrongs in both their lives, reconciling their past and present while maintaining the precarious balance of each of their worlds. If they cannot unravel the mystery of what brought them together before it's too late, they risk forever losing not only the bond growing between them, but the very worlds they've always struggled to protect.
---
Chuck's pick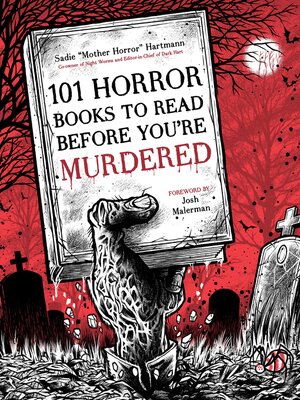 101 Horror Books to Read Before You're Murdered by Sadie Hartmann
Curious readers and fans of monsters and the macabre, get ready to bulk up your TBR piles! Sadie "Mother Horror" Hartmann has curated the best selection of modern horror books, including plenty of deep cuts. Indulge your heart's darkest desires to be terrified, unsettled, disgusted and heartbroken with stories that span everything from paranormal hauntings and creepy death cults to small-town terrors and apocalyptic disasters. Each recommendation includes a full synopsis as well as a quick overview of the book's themes, style and tone so you can narrow down your next read at a glance.
---
Kate's pick
The Breakaway by Jennifer Weiner
Thirty-three-year-old Abby Stern has made it to a happy place. She's at peace with her plus-size body—at least, most of the time—and she's on track to marry Mark, her childhood summer sweetheart who she met at weight-loss camp. Yet Abby can't escape the feeling that some­thing isn't right... or the memories of one thrilling night she spent with a man named Sebastian two years previously. When Abby gets a last-minute invi­tation to lead a cycling trip from NYC to Niagara Falls, she's happy to have time away from Mark, a chance to reflect and make up her mind.
But things get complicated fast. First, Abby spots a familiar face in the group—Sebastian, the one-night stand she thought she'd never see again. Then there's a surprise last-minute addition to the trip: her mother, the woman Abby blames for a lifetime of body shaming. Over two weeks and more than 700 miles, strangers become friends, hidden truths come to light, a teenage girl with a secret unites the riders in unexpected ways...and Abby is forced to reconsider everything she believes about herself, her mother and the nature of love.
---
Laura's pick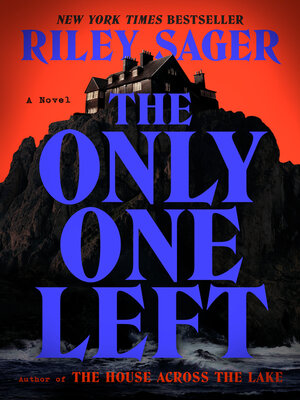 The Only One Left by Riley Sager
The Hope family murders shocked the Maine coast one bloody night in 1929. While most people assume 17-year-old Lenora was responsible, the police were never able to prove it. Other than her denial after the killings, she has never spoken publicly about that night, nor has she set foot outside Hope's End, the cliffside mansion where the massacre occurred.
It's now 1983, and home-health aide Kit arrives at a decaying Hope's End to care for Lenora after her previous nurse fled in the middle of the night. In her seventies and confined to a wheelchair, Lenora was rendered mute by a series of strokes and can only communicate with Kit by tapping out sentences on an old typewriter. One night, Lenora uses it to make a tantalizing offer—I want to tell you everything.
As Kit helps Lenora write about the events leading to the Hope family massacre, it becomes clear there's more to the tale than people know. But when new details about her predecessor's departure come to light, Kit starts to suspect Lenora might not be telling the complete truth—and that the seemingly harmless woman in her care could be far more dangerous than she first thought.
---
Meghan's pick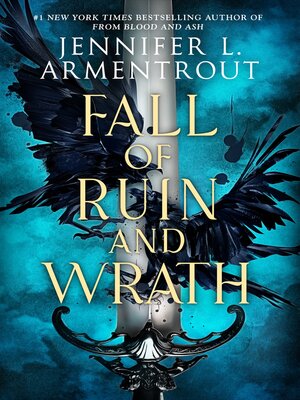 Fall of Ruin and Wrath by Jennifer L. Armentrout
Long ago, the world was destroyed by gods. Only nine cities were spared. Separated by vast wilderness teeming with monsters and unimaginable dangers, each city is now ruled by a guardian—royalty who feed on mortal pleasure. Born with an intuition that never fails, Calista knows her talents are of great value to the power-hungry of the world, so she lives hidden as a courtesan of the Baron of Archwood. In exchange for his protection, she grants him information.
When her intuition leads her to save a traveling prince in dire trouble, the voice inside her blazes with warning—and promise. Today he'll bring her joy. One day he'll be her doom. When the Baron takes an interest in the traveling prince and the prince takes an interest in Calista, she becomes the prince's temporary companion. But the city simmers with rebellion, and with knights and monsters at her city gates and a hungry prince in her bed, intuition may not be enough to keep her safe. Calista must choose: follow her intuition to safety or follow her heart to her downfall.
To hear the complete list, listen to the newest episode of the podcast:
---
🎙️ Want more reading recommendations from the Professional Book Nerds? Subscribe on Apple Podcasts, Spotify or wherever you listen.