I've said it before, I'll say it again: Books pair well with just about anything. Whether it's drinks, movies, podcasts, music—even plants—books can complement some of life's greatest pleasures, including food. Like books, sharing a good dish brings us together, so why not enjoy both in one sitting? These carefully chosen cocktails, desserts or appetizers paired with their book companion would be a delicious addition to your next book club get-together. The themed flavors will not only enhance your book discussion, but make for a memorable culinary and literary experience as well.
Included are some traditionally popular book club reads, but also some titles that are always available with no holds or waiting on the Libby app. Encouraging your group to borrow the ebook or audiobook from their local library means that no one will have to buy a copy or wait for their hold to become available to participate.
Let's dig in!
---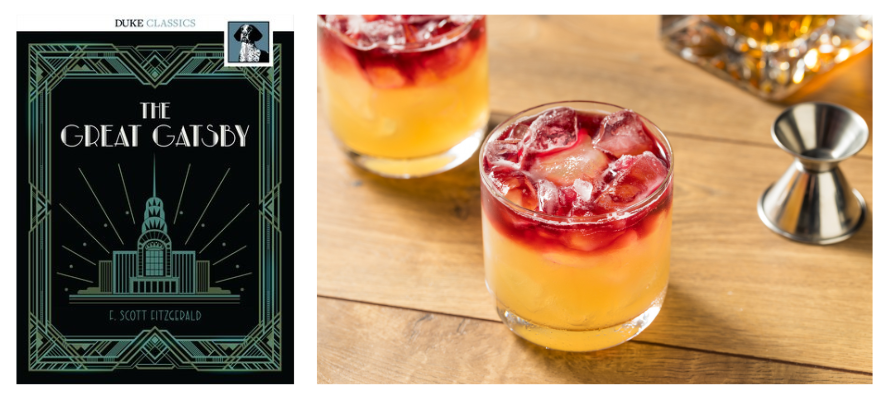 The Great Gatsby by F. Scott Fitzgerald
Pair with: New York sour
The novel's lavish soirées were always well-stocked with "glistening hors d'oervres" and copious amounts of alcohol. A jazzy cocktail like this one will transport you to the glittering skyline of New York during the Prohibition era. Always available.
---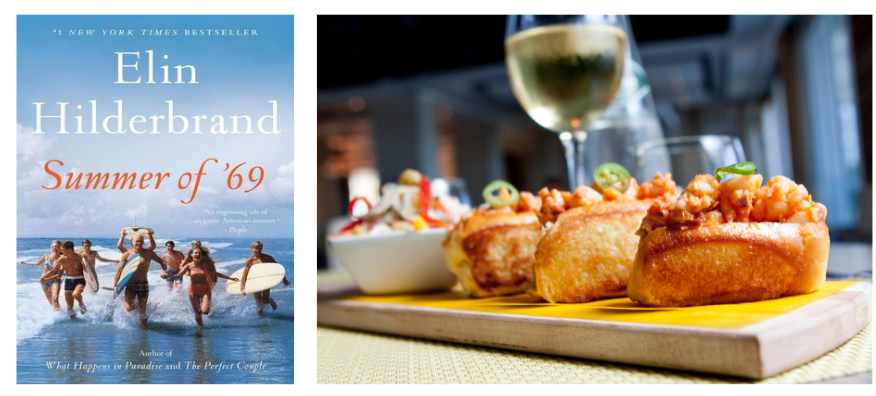 Summer of '69 by Elin Hilderbrand
Pair with: Street corn lobster rolls
The Levin family spends each summer at their grandmother's home in downtown Nantucket. Escape to the breezy waterfront in New England with a spicier take on the traditional lobster roll.
---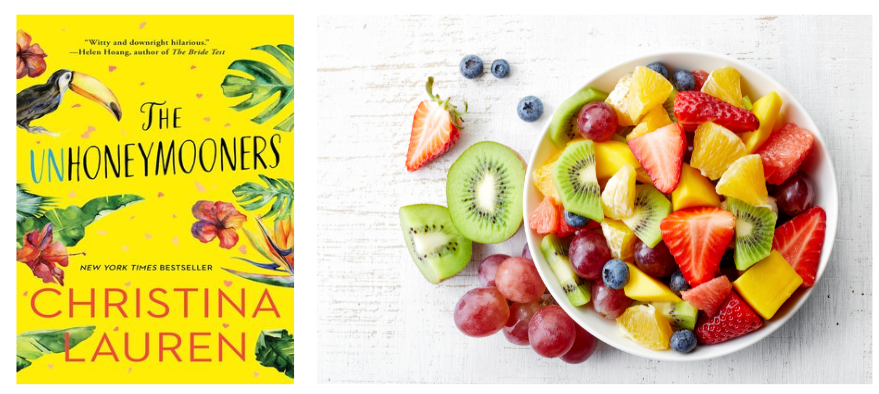 The Unhoneymooners by Christina Lauren
Pair with: Easy fruit salad
Anything can happen during the Hawaiian trip of a lifetime—maybe even love. While in the book, the entire wedding party gets food poisoning, you won't have to worry about that with this fresh, tropical fruit salad with a dreamy, sweet dressing.
---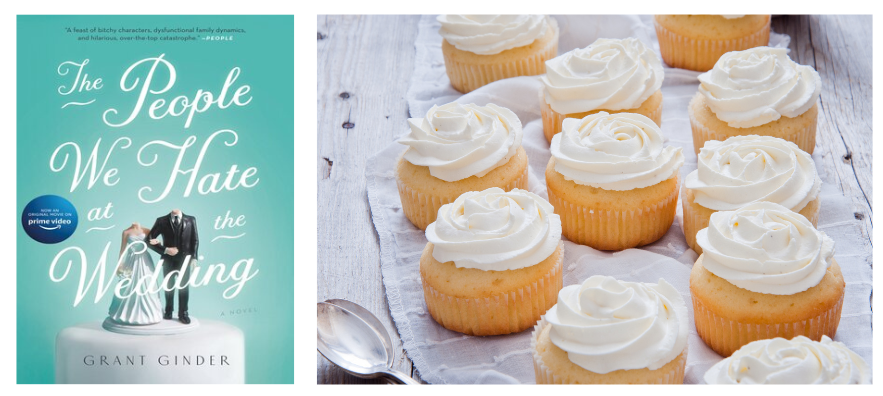 The People We Hate at the Wedding by Grant Ginder
Pair with: White wedding cupcakes
You may hate the wedding guests, but you won't hate these elegant treats. Sink your teeth into these moist homemade vanilla almond cupcakes, and laugh along as the author brings to vivid, hilarious life the power of family, and the complicated ways we hate the ones we love the most.
---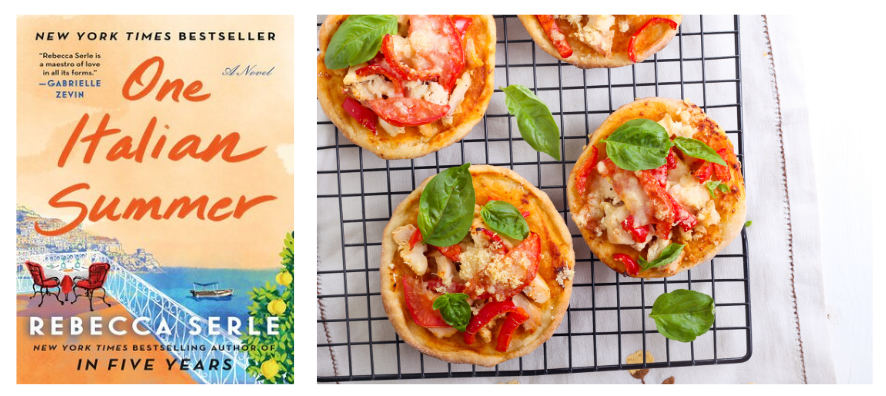 One Italian Summer by Rebecca Serle
Pair with: Party-friendly mini pizzas
Set amidst the stunning waters and beautiful cliffsides of the Amalfi coast, this powerful novel explores the transformational love between mothers and daughters. Savor the flavors of Italy and the story alongside your female family members or friends.
---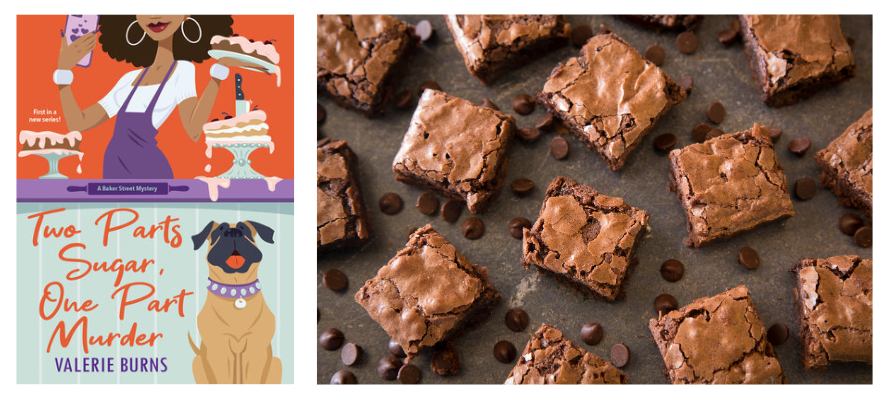 Two Parts Sugar, One Part Murder by Valerie Burns
Pair with: Death by chocolate brownies
Filled with surprising twists and suspicious characters, this culinary cozy about a social media expert who's starting over after inheriting a bakery (and an English Mastiff) will have you savoring every chapter. Add in a death by chocolate brownie and this pairing will be the most delightful way to die...oops, I mean dine. Always available.
---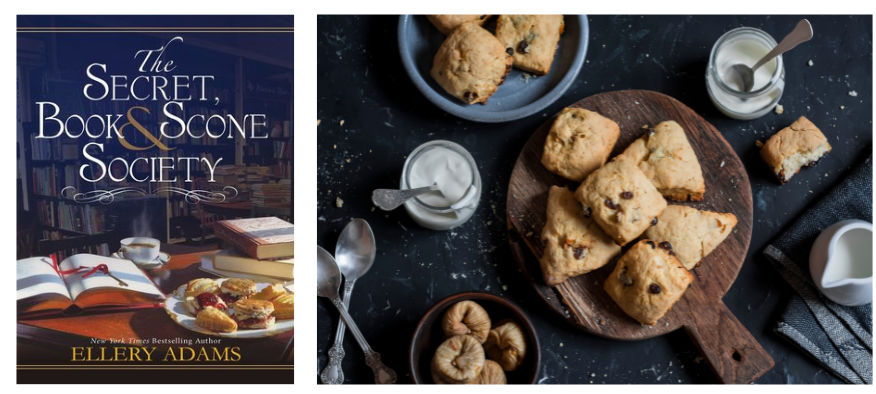 The Secret, Book, and Scone Society by Ellery Adams
Pair with: Simple scones
A small-town bookshop owner can prescribe the perfect novel to ease a person's deepest pain. This rare talent leads her to start a quirky club that holds the keys to health, happiness, friendship—and even solving a murder. Start your own secret society and divulge secrets over these divine scones. Always available.
---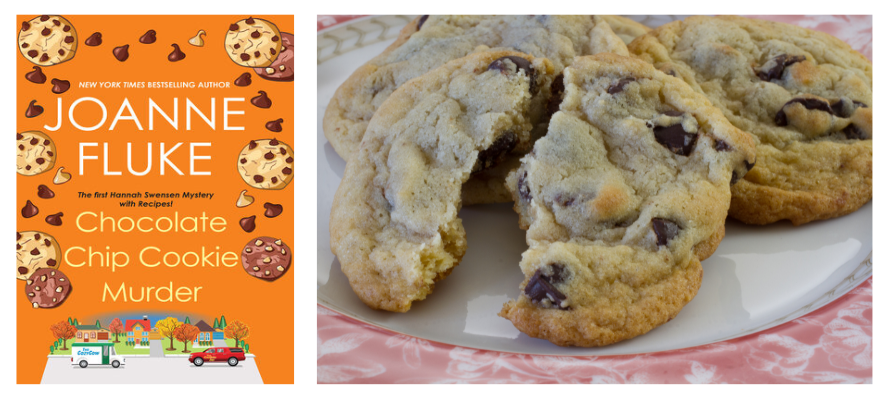 Chocolate Chip Cookie Murder by Joanne Fluke
Pair with: The best chocolate chip cookie recipe ever
Another culinary cozy to tempt your tastebuds, this clever mystery series introduces us to Hannah, bakery owner and amateur sleuth who must track down the murderer of her beloved deliveryman. Find sweet recipes in the book or try the best chocolate chip cookie recipe ever (could there ever be a bad one?). Always available.
---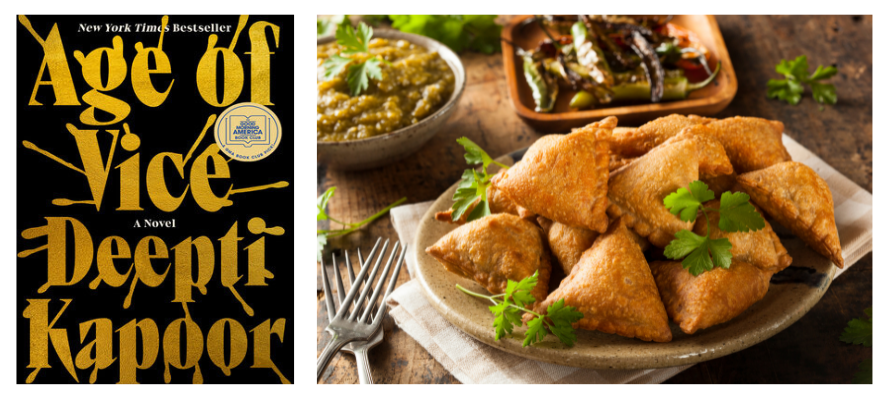 Age of Vice by Deepti Kapoor
Pair with: Easy veggie samosas
Deftly shifting through time and perspective, this is an action-packed story propelled by the seductive wealth, startling corruption and bloodthirsty violence of the Wadia family. While moving from the dusty villages of Uttar Pradesh to the urban energy of New Delhi, snack on this popular Indian street food classic.
---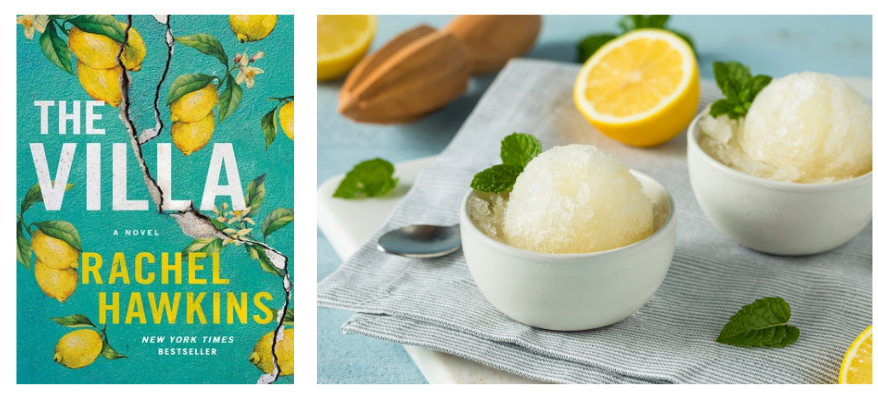 The Villa by Rachel Hawkins
Pair with: Lemon Italian ice
The bestselling author of The Wife Upstairs returns with a brilliant new gothic suspense set at an Italian villa with a dark history. Lighten the mood with this refreshingly tart and tangy treat.
---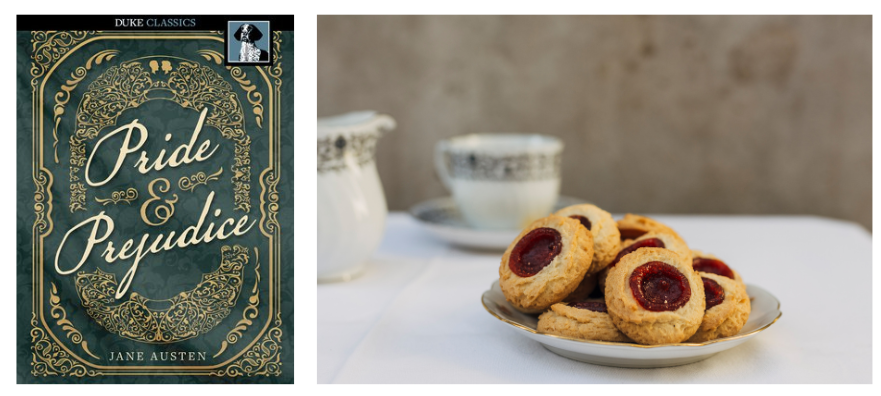 Pride and Prejudice by Jane Austen
Pair with: Jam-filled biscuits
Austen's novel of love, marriage and class structure has charmed readers since it was first published in 1813. Sit down to tea, jam and biscuits with Elizabeth Bennett in the English countryside as you revisit this beloved classic. Always available.
---
To satisfy your appetite for more great book club books, download the Libby app from your library.