If you listen to podcasts, you know how bingeable they are. After a few episodes with the host, it can feel like you're listening to a good friend—getting the inside scoop on the topic at hand, sharing a laugh or hearing about the latest news or a funny story.
Estimates say over 88 million people listened to a podcast last year, and that number is growing. The convenience of the format beats flipping through radio stations when you're driving, and you can take it on the go when you're walking the dog or making dinner at home. Pick from any topic you might be interested in from sports to current events to books. But you know what else you can listen to that's convenient, offers tons of choices and also free? Audiobooks from your library.
---
"
If you've never listened to an audiobook, but love podcasts, they're remarkably similar,

and might be a good way to mix up your listening routine."
---
The dynamic storytelling and professional sound quality—not to mention the great listening features on the Libby app—make audiobooks the fastest growing digital format in popularity.
So, which one to pick? Many of your favorite podcast hosts have written books and recorded audiobooks based on the popularity of their shows, and that's a great place to start since you know you already like their content.
Here are some more recommendations for audiobooks to listen to if you're a fan of podcasts: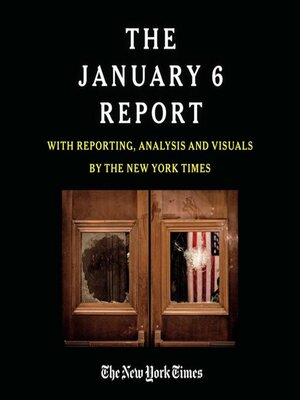 If you like "The Daily," try The January 6 Report: With Reporting, Analysis and Visuals by The New York Times by The January 6 Select Committee
From the Pulitzer Prize-winning staff of The New York Times, this edition of The January 6 Report offers the definitive record of the attack on the U.S. Capitol, with exclusive reporting, eyewitness accounts and analysis. Listen to the report from the select committee's investigation into the Jan. 6 attack on the Capitol, with accompanying insights from New York Times reporters who've covered the story from the beginning.
---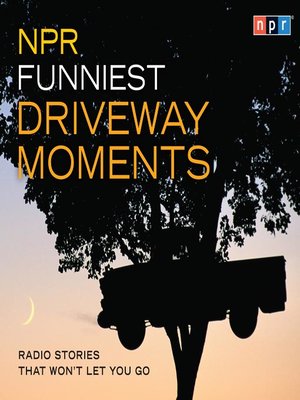 If you like "This American Life," try NPR Funniest Driveway Moments
A "driveway moment" is when you're so captivated by a story on NPR that you stay in your car to hear it to the end—even if you're sitting in your own driveway. Some are serious, some are touching, and some, like the stories included here, are very, very funny. Literate, intelligent and droll, each tale is worth hearing again and again, and now you don't have to stay in your car.
---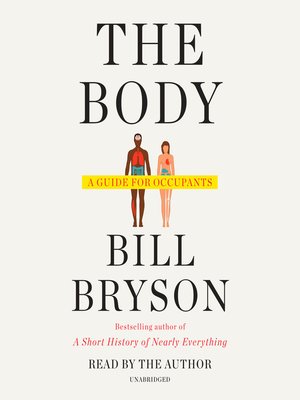 If you like "Stuff You Should Know," try The Body by Bill Bryson
Bill Bryson once again proves himself to be an incomparable companion as he guides us through the human body—how it functions, its remarkable ability to heal itself and (unfortunately) the ways it can fail. Full of extraordinary facts (your body made a million red blood cells since you started reading this) and irresistible Bryson-esque anecdotes, this audiobook will lead you to a deeper understanding of the miracle that is life in general and you in particular. Filled with generous doses of wondrous, compulsively readable facts and information.
---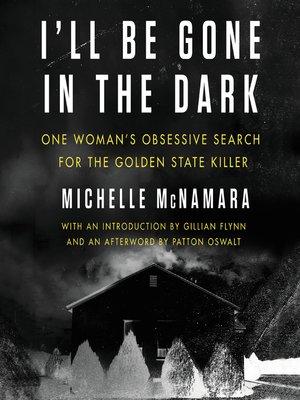 If you like "My Favorite Murder," "Serial" or "Morbid," try I'll Be Gone in the Dark by Michelle McNamara
The basis for the true crime HBO documentary series, this is the haunting true story of the elusive serial rapist turned murderer who terrorized California during the 70s and 80s, and of the gifted journalist who died tragically while investigating the case—which was solved in April 2018.
---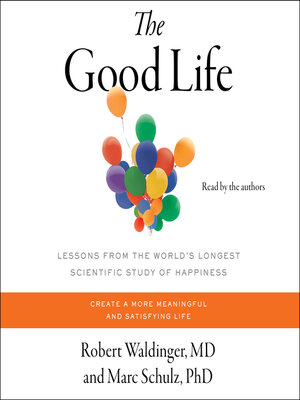 If you like "TED Radio Hour" or "Hidden Brain," try The Good Life by Robert Waldinger
Dr. Waldinger's TED Talk about the Harvard Study, "What Makes a Good Life," has been viewed more than 42 million times and is one of the ten most-watched TED talks ever. With warmth, wisdom, and compelling life stories, The Good Life shows us how we can make our lives happier and more meaningful through our connections to others.
---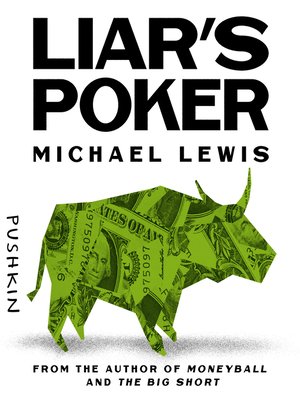 If you like "Planet Money" or "Against the Rules," try Liar's Poker by Michael Lewis
In 1986, Michael Lewis landed a job at Salomon Brothers, one of Wall Street's premier investment firms. During the next three years, Lewis rose from callow trainee to New York- and London-based bond salesman, raking in millions for the firm and cashing in on a modern-day gold rush. Liar's Poker is the culmination of those heady, frenzied years—a behind-the-scenes look at a unique and turbulent time in American business.
This audio edition produced by the same team that produces the podcast "Against the Rules," features archival news footage from the era, original scoring and sound effects, as well as a bonus episode from the companion podcast.
---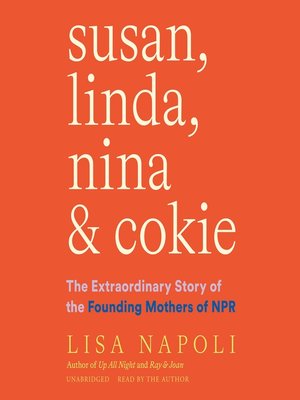 If you like "Fresh Air," try Susan, Linda, Nina & Cokie by Lisa Napoli
This is the story of four beloved women who fought sexism, covered decades of American news and whose voices defined NPR. Susan, Linda, Nina and Cokie is journalist Lisa Napoli's captivating account of these four women, their deep and enduring friendships and the trail they blazed to becoming icons. They had radically different stories. Cokie Roberts was born into a political dynasty, roamed the halls of Congress as a child, and felt a tug toward public service. Susan Stamberg, who had lived in India with her husband who worked for the State Department, was the first woman to anchor a nightly news program and pressed for accommodations to balance work and home life. Linda Wertheimer, the daughter of shopkeepers in New Mexico, fought her way to a scholarship and a spot on-air. And Nina Totenberg, the network's legal affairs correspondent, invented a new way to cover the Supreme Court.
---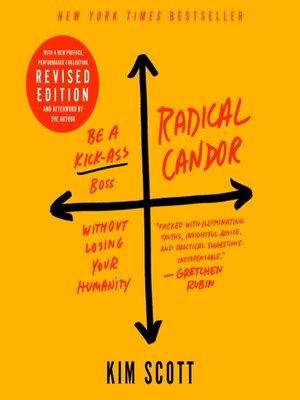 If you like "HBR's Women at Work," try Radical Candor by Kim Scott
You don't have to choose between being a pushover and a jerk. Using Radical Candor—avoiding the perils of Obnoxious Aggression, Manipulative Insincerity and Ruinous Empathy—you can be kind and clear at the same time. This audiobook is about caring personally and challenging directly, about soliciting criticism to improve your leadership and also providing guidance that helps others grow. It focuses on praise but doesn't shy away from criticism—to help you love your work and the people you work with.
---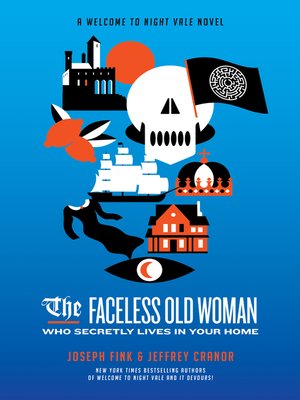 If you like "Welcome to Night Vale," try The Faceless Old Woman Who Secretly Lives in Your Home by Joseph Fink
In the town of Night Vale, there's a faceless old woman who secretly lives in everyone's home, but no one knows how she got there or where she came from...until now. Told in a series of eerie flashbacks, the story of The Faceless Old Woman goes back centuries to reveal an initially blissful and then tragic childhood on a Mediterranean Estate in the early 19th century, her rise in the criminal underworld of Europe, a nautical adventure with a mysterious organization of smugglers, her plot for revenge on the ones who betrayed her and ultimately her death and its aftermath, as her spirit travels the world for decades until settling in modern-day Night Vale.
---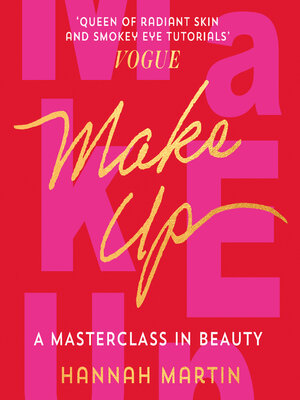 If you like "Fat Mascara," try Makeup by Hannah Martin
The go-to glow up handbook, this audiobook is the one-stop shop for everything you need or want to know about makeup, and how to look good while caring for your skin. YouTube sensation and the 'queen of radiant skin and smoky eye tutorials', brings us the ultimate guide to flawless makeup. Hannah Martin has created amazing looks using top British beauty brands. Now she shares her expertise in this must-have resource, so you can master everything from everyday look to special-occasion glamour.
---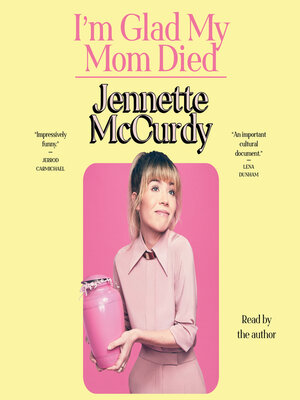 If you like "WTF with Marc Maron," try I'm Glad My Mom Died by Jennette McCurdy
A heartbreaking and hilarious memoir by iCarly and Sam & Cat star Jennette McCurdy, this audiobook explores her struggles as a former child actor—including eating disorders, addiction and a complicated relationship with her overbearing mother—and how she retook control of her life. Told with refreshing candor and dark humor, I'm Glad My Mom Died is an inspiring story of resilience, independence and the joy of shampooing your own hair.
---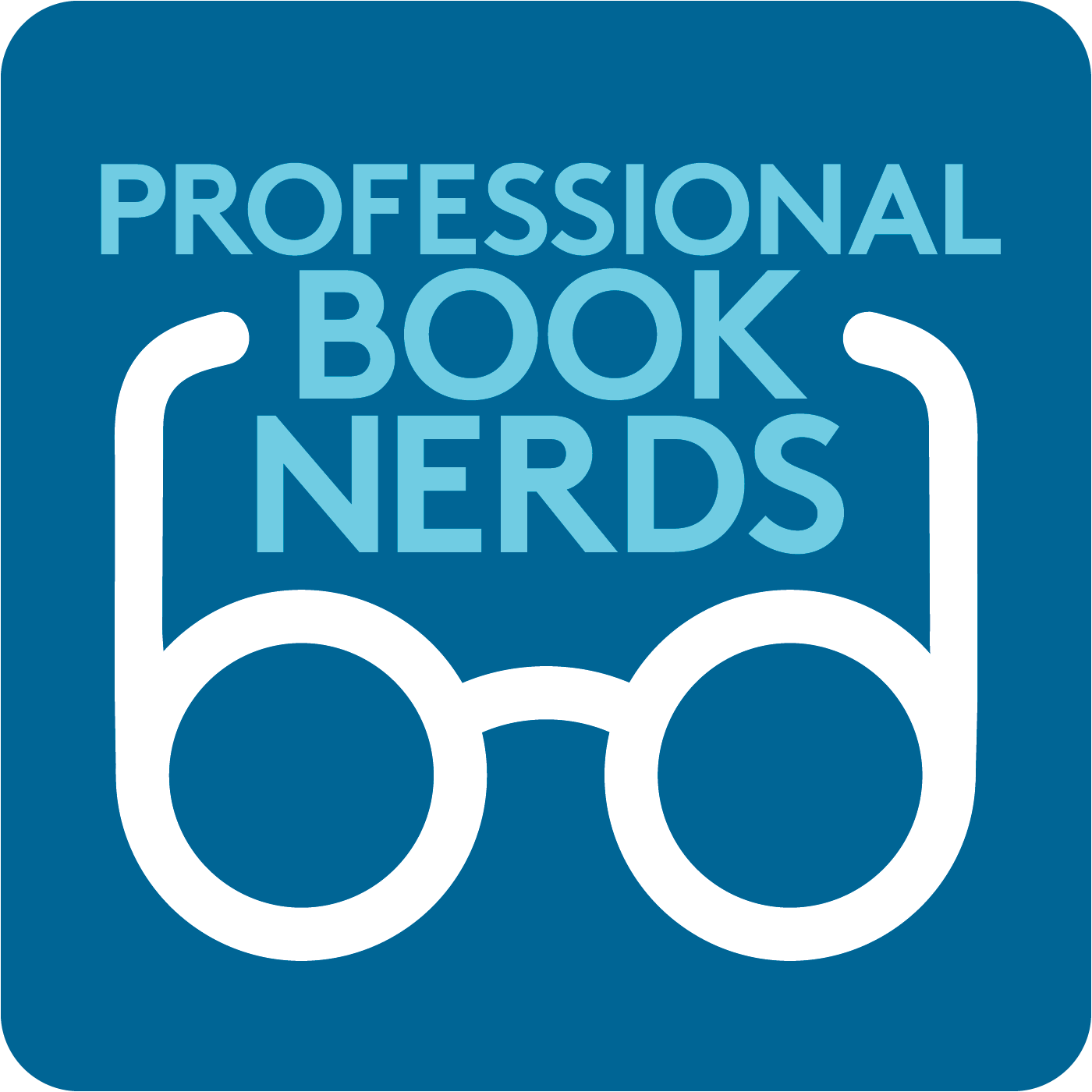 And finally, wrapping up with a podcast recommendation for a change: If you love reading, listen to the Professional Book Nerds podcast for weekly expert book recommendations and author interviews. You can find and borrow their picks for free at your local public library through the Libby app.
The Professional Book Nerds podcast is available through iTunes, Google Play, Stitcher, iHeartRadio, TuneIn, Radio FM and anywhere people download their podcasts.
---
Download Libby to start listening to these recommendations. Subscribe to Libby Life for more great book picks delivered to your inbox weekly.