First, let's get one thing out of the way: Comics count as reading. Phew. Now that that's been established once and for all, we can start exploring how you can read more of them. Lifelong lovers of the format know that they aren't only addictive, but they can also be a quick-read alternative to books, so you can get through a lot quickly. This can start to add up if you're shelling out for every series you're ready to read next. But there are ways you can start reading your favorite characters from Marvel, DC Comics, IDW, VIZ Media, Image Comics and more. Right now. For free.
EEK! Could it be true?
It's true. The Libby reading app from your library has lots of digital comics, graphic novels and manga to choose from, and you can swipe through your next read on your phone or tablet. If supporting your local library plus the convenience of finding your new favorite read without leaving home weren't enough, here are 5 more reasons why you should borrow comics and graphic novels in Libby: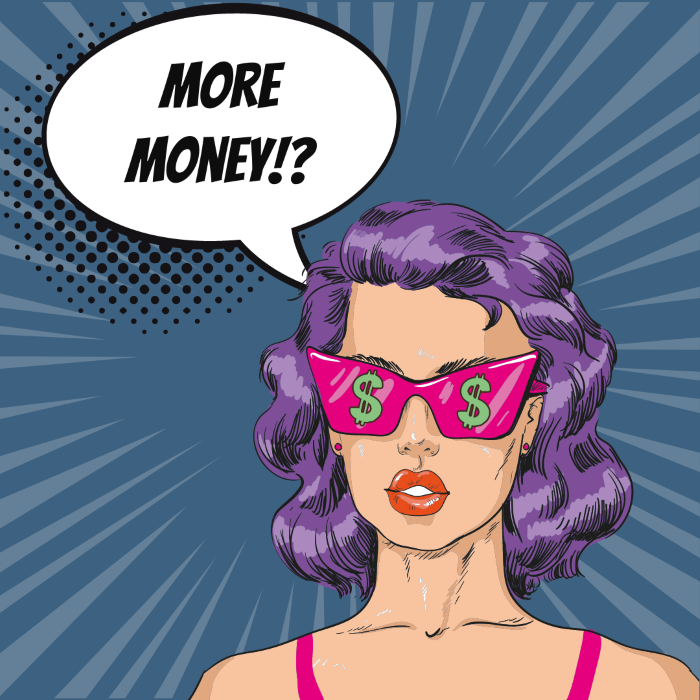 You can save money.
The best things in life are free, including comics and graphics novels in Libby (thanks, of course, to your local library.) We all know that public libraries are great places to pinch a few pennies. They allow you to pause expensive subscriptions and still get access to entertaining content.
Download the Libby app from the Apple App Store or Google Play Store to start browsing all the great content at your library. All you need is a library card to get started. If you don't have one, you can go to your local branch and sign up for a card, or your library may offer a way to get a card in the Libby app.
---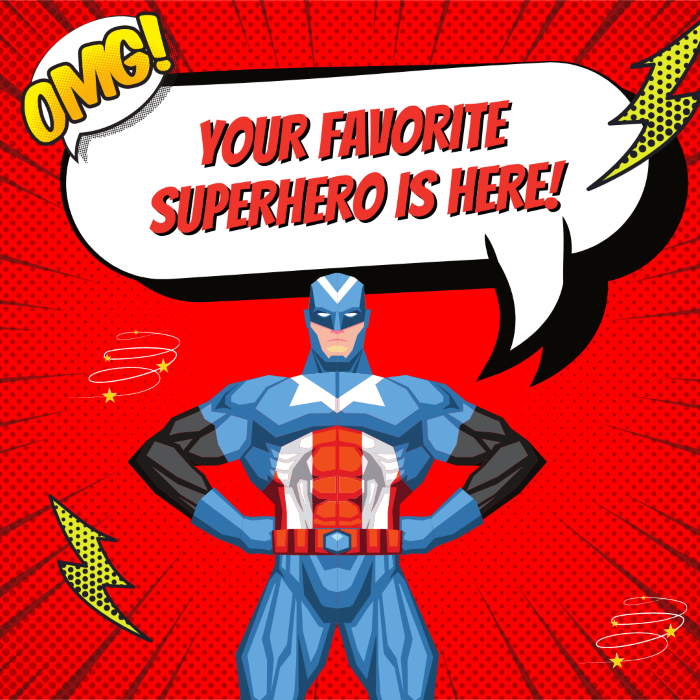 There's a great selection of popular books & series.
Many libraries create Guides for comics—an easy way to browse everything in one place. You can also use the filters to find all of the great books you might be looking for including: Saga, Black Panther, The Walking Dead, Batman, Deadpool, Naruto, My Hero Academia, Dragon Ball Z, Tokyo Ghoul and more.
If there's a title they don't currently have in the collection, you may be able to recommend your library purchase a digital copy.
---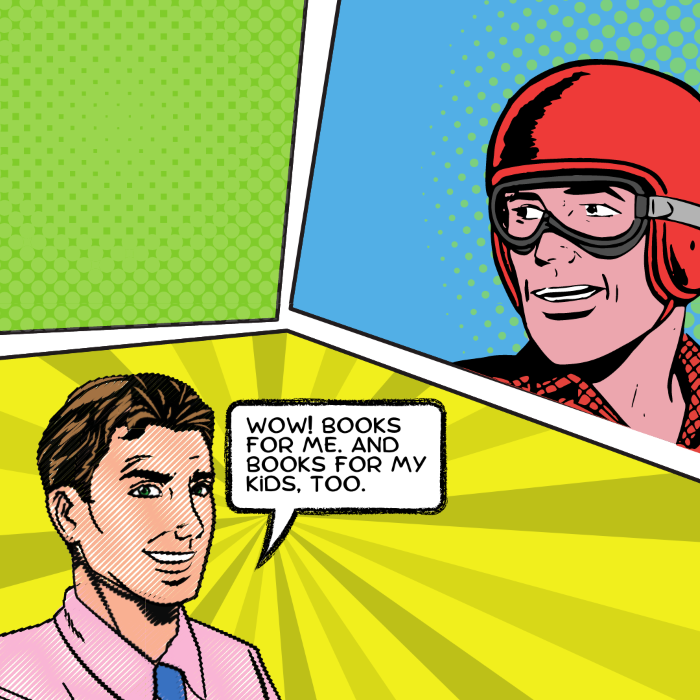 There are comics for all ages.
Adults aren't the only ones who get to have all the fun. There are comics and graphic novels for kids and teens, too. A great format for reluctant readers, the visuals aid comprehension and give contextual clues to help as they are reading.
Popular series like Diary of a Wimpy Kid, Dog Man, Smile, Big Nate, Minecraft, Heartstopper and more are available for younger audiences (but as you may know, can be really enjoyable reads for adults, too!).
---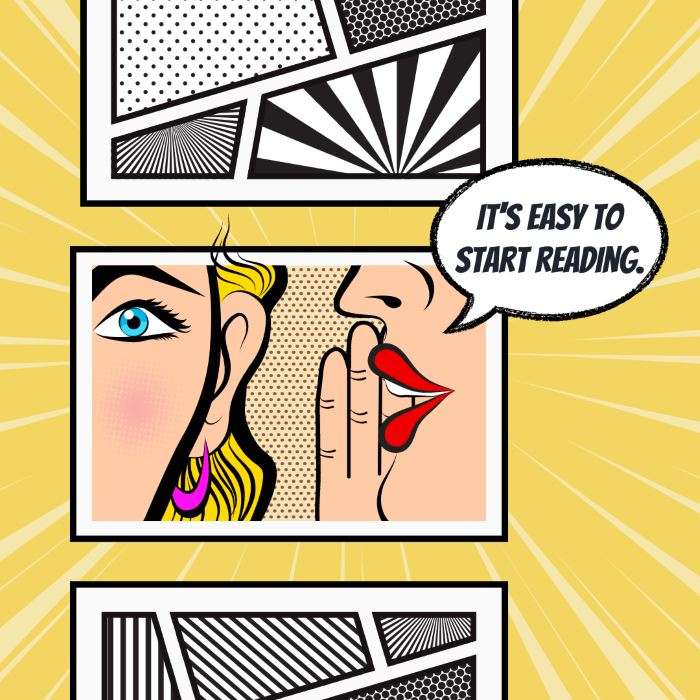 It's easy to find books to borrow.
After you download Libby and enter your library card, you're halfway there!
I mentioned above how you might be able to find comics and graphic novels in the Guides and filters in your library's digital collection, but here are some more easy ways to find the books you want to borrow, so you can start reading in a flash.
---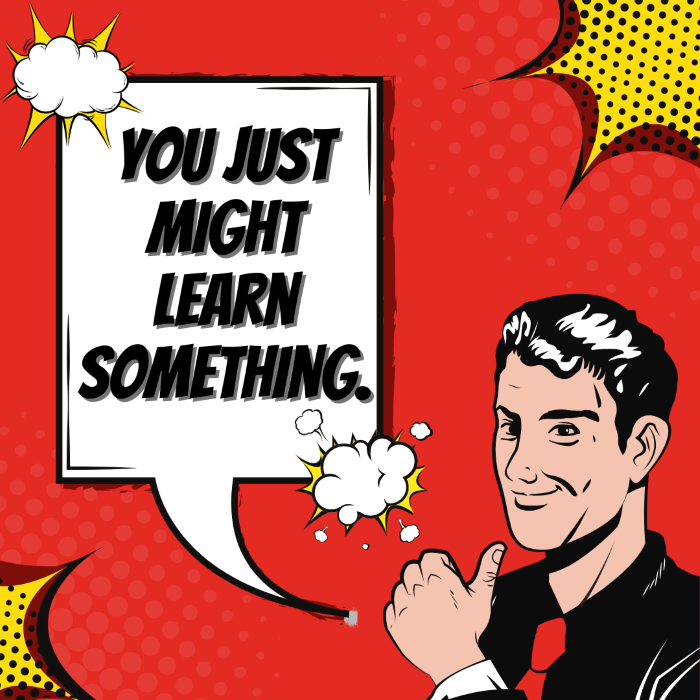 You can even get through the classics in a snap.
Did you know many of the classics have been turned into graphic novel adaptations? Finally cross some of those classics off your list that you've always meant to read, and do it in the most fun way possible!
Some classics to consider reading or re-reading in graphic novel format are Anne of Green Gables, To Kill a Mockingbird and Romeo & Juliet, just to name a few. Some are even available in audiobook format, if you prefer to listen.
---
Ready to get started? Put some POW! back in your reading list (and your wallet) with free comics and graphic novels on the Libby app.
*Title availability may vary by region.