The only thing better than talking about books with a fellow literary lover is when that literary lover is dressed up in carefully crafted cosplay. This is a fact I discovered on a recent trip to Erie ComiCon where, in between browsing artist alley and drooling over rare Magic the Gathering cards, I taught Sailor Moon, Naruto and Lego Batman how they can borrow their favorite comics and graphic novels from their library 24/7 with the Libby app.
While many attendees knew about the ebooks and audiobooks available in Libby, only a few were aware that they could borrow comics directly on their smart devices, too. Curious about the best ways to find comics and graphic novels in your library's digital collection? Here are 4 of my favorites: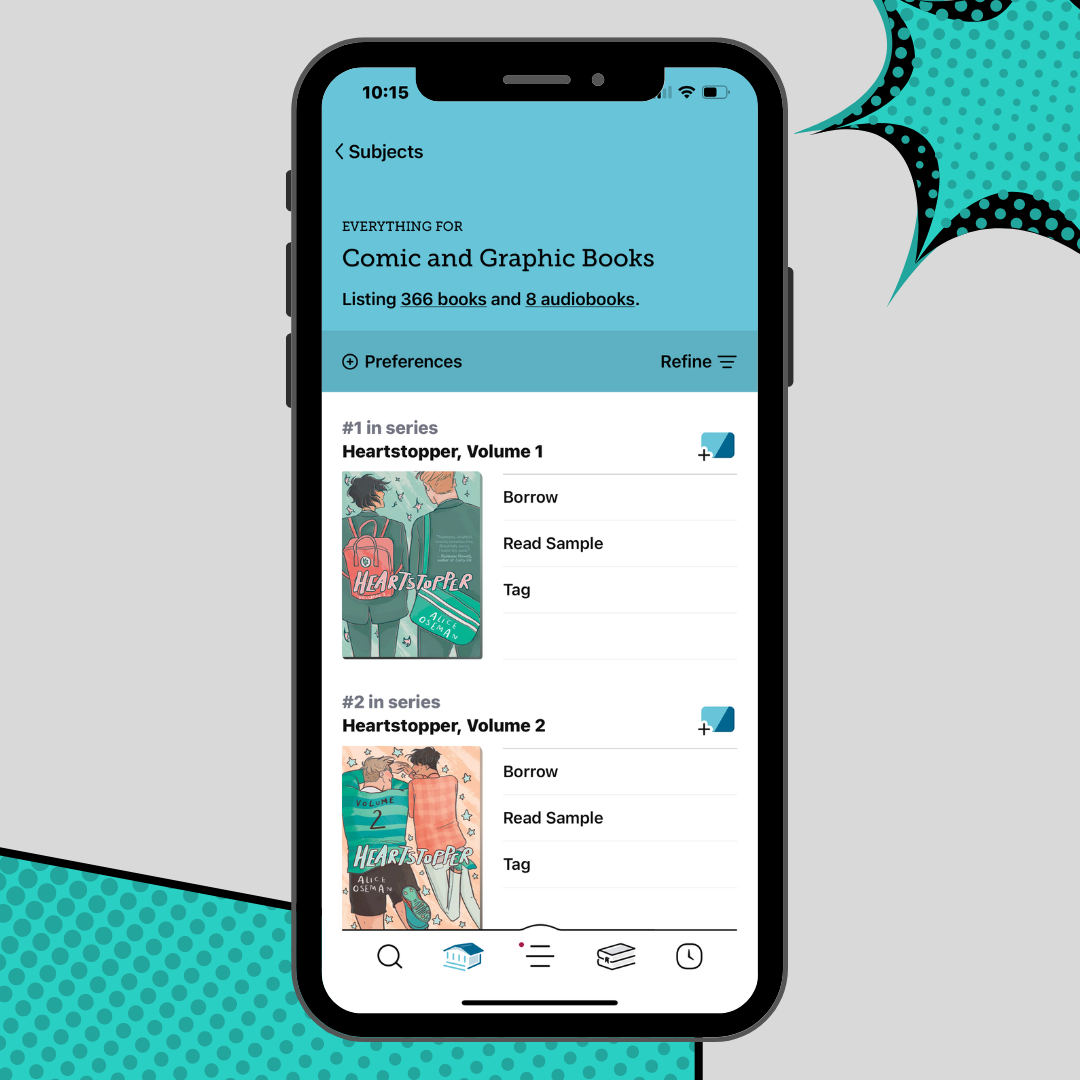 Search by subject
When you'd like to see all the digital comic books and graphic novels your library has to offer in a single list, I recommend exploring by Subject. To do this, tap Subjects at the top of the library page. Then, tap Comics and Graphic Books.
If you'd like to narrow down the list, tap Refine on the right side of the screen. There you can apply filters for things like Availability, Audience and more. You can also sort the list in a number of ways including Release Date, Date Added or Popularity.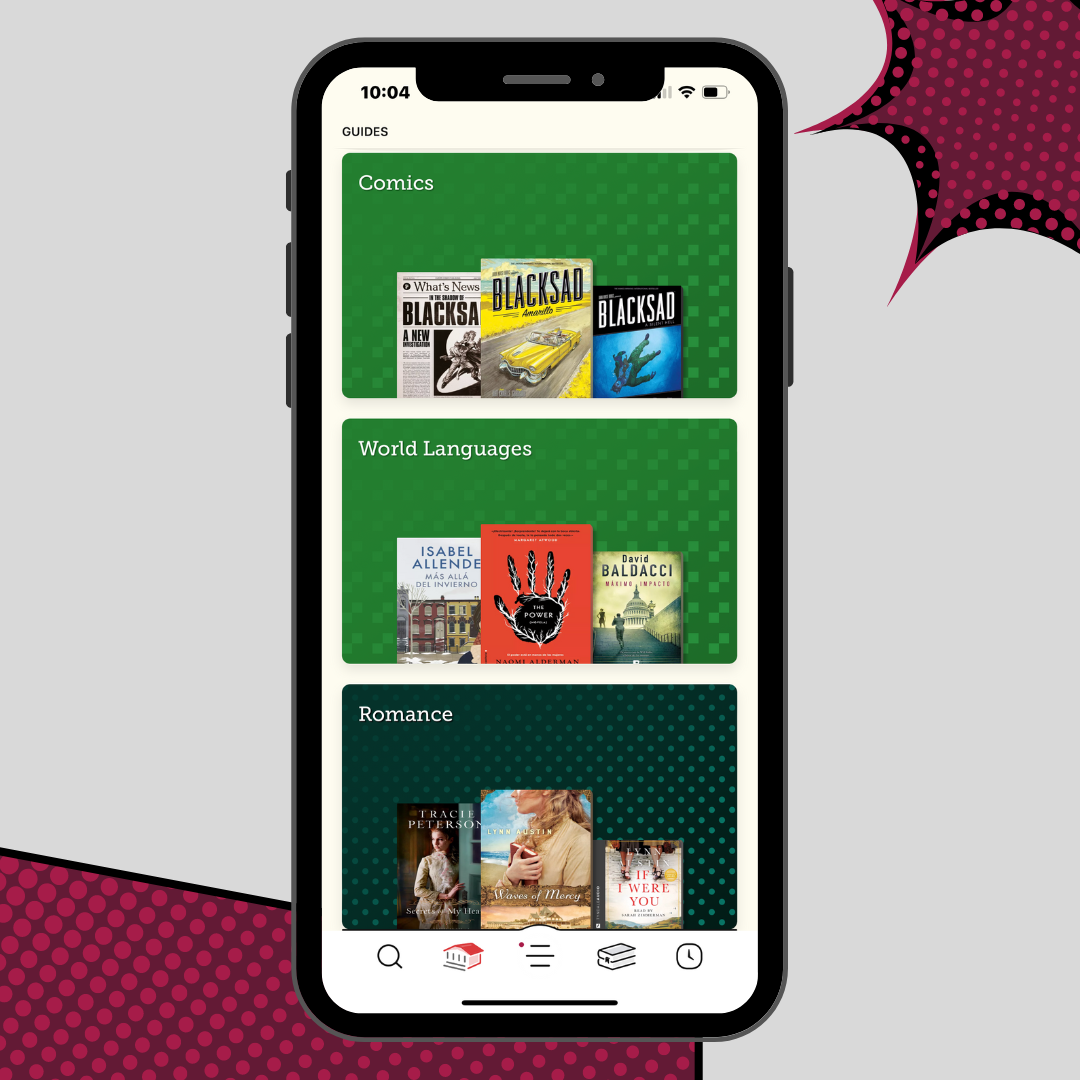 Glance through the Guides
Guides in Libby vary from library to library, meaning each library gets to choose which guides they offer to their patrons. The most common guides that libraries create are for kids and teens, but many libraries also create a comics guide, too. Within the guide, you can find comics sorted into curated lists, which is great for finding comics that fall into certain categories. My library's comics guide includes lists for dystopian comics, comics featuring a strong female lead and graphic memoirs, just to name a few.
Love browsing your library's comics guide but don't have any interest in a particular list within the guide? You can tap the minus sign in gray next to the title of any list to hide it from your view. If you hide a list by mistake, scroll down to the bottom and tap Restore # Dismissed List.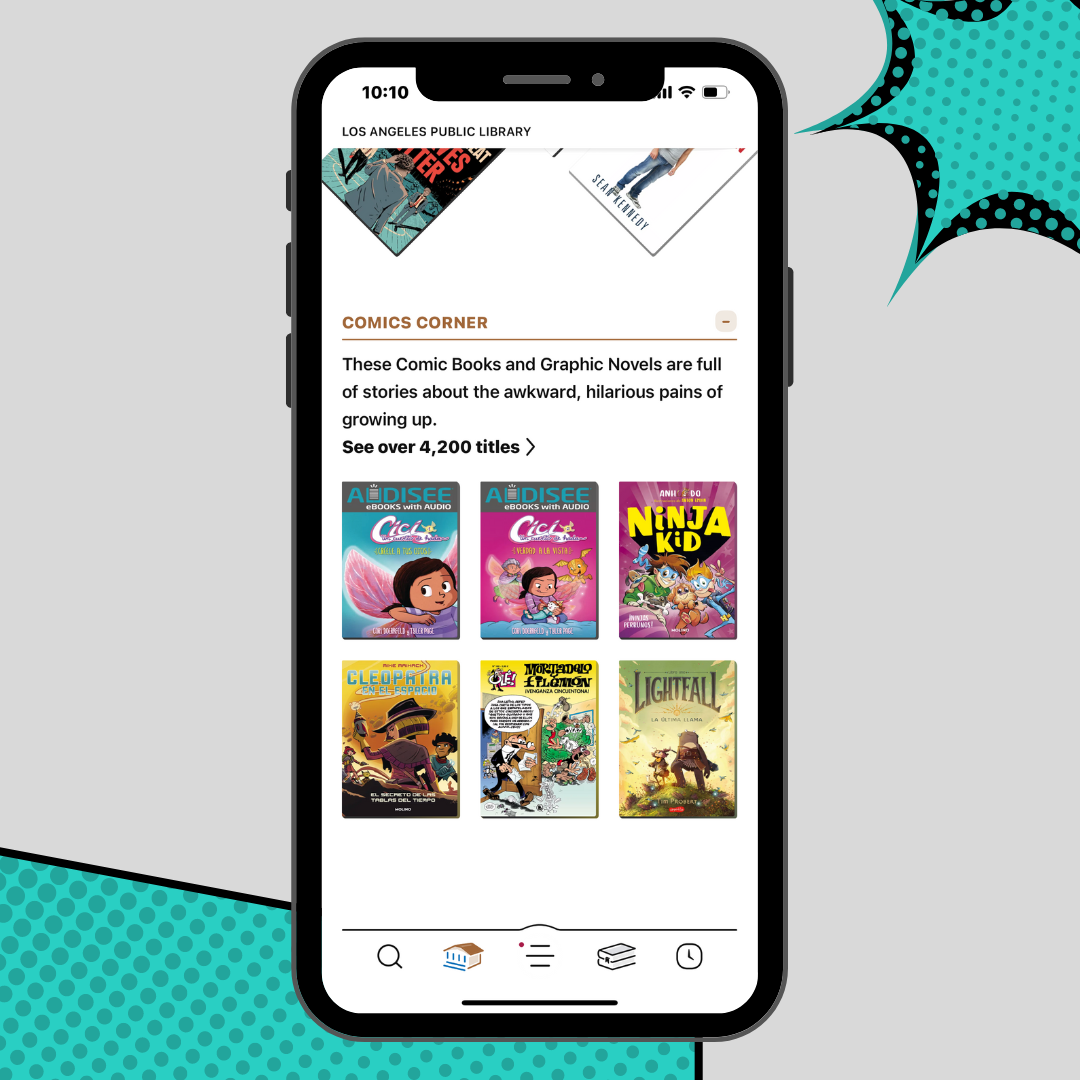 Count on curated lists
The curated lists on the main page of the Library tab rotate throughout the year and are created by your library as well. These collections often reflect things like the current season, approaching holidays or trending pop-culture references, so you can always find something fresh and new.
A great time to go looking for a curated collection of comics is right after a screen adaptation of a comic book is released. Who doesn't like a curated list of read-alikes?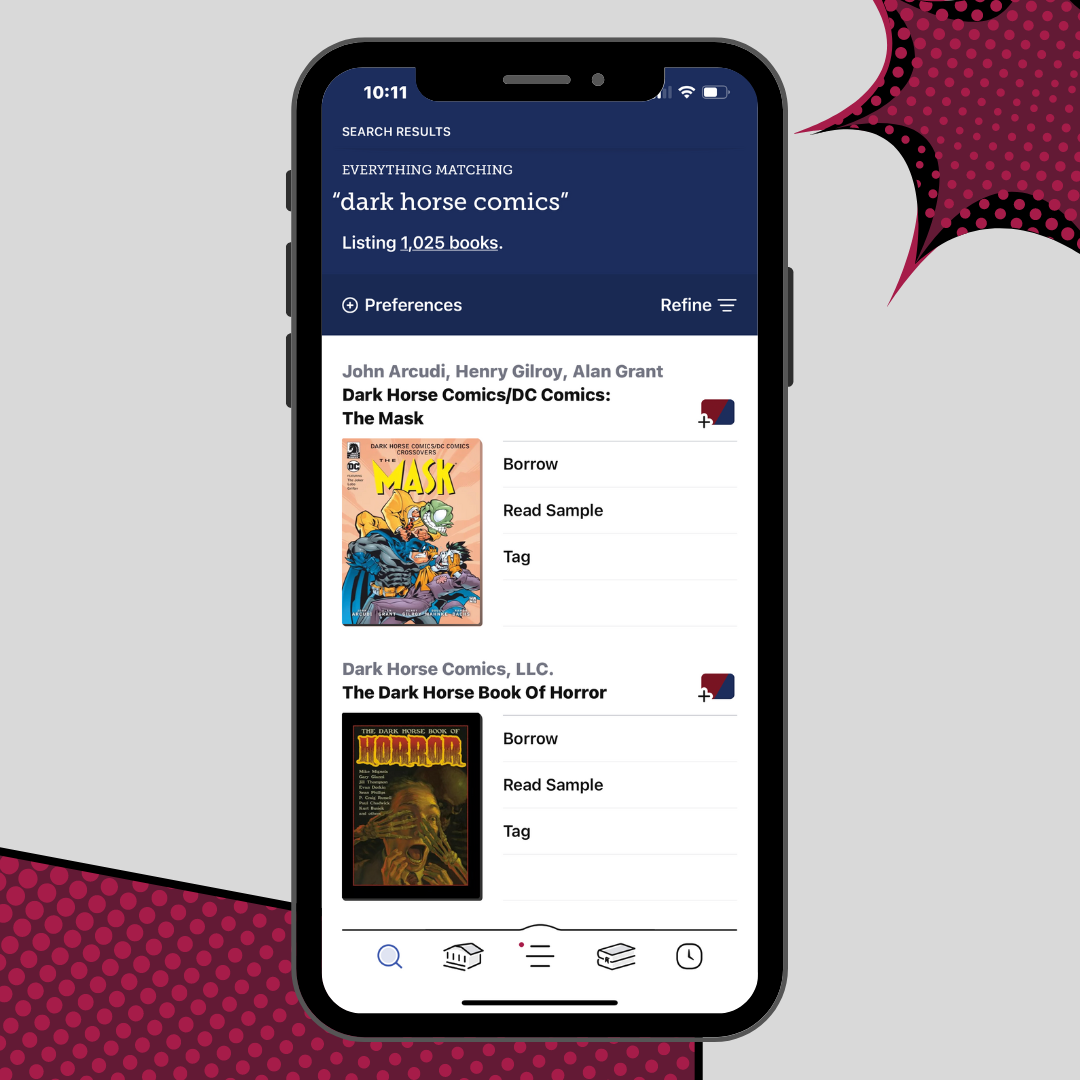 Start searching
Maybe you're looking for a specific comic by title. Maybe you want to find every comic written by your favorite author. Perhaps you would just like to see all the comics that your library owns from your favorite comic book publisher. Whatever it may be, the search feature in Libby is definitely the way to go. Don't know who publishes your favorites? You can see publisher information on the details page by tapping on the jacket cover in a list and scrolling down below the description.
Now that you know where to go, download the Libby app to start reading comics in a flash!