I think everyone should set reading goals. Some days, you need that motivation to stay on track if you fall into the rut of streaming services zombie, or if you keep stumbling upon books that aren't your cup of tea. If you're like me and tend to stick with the same kind of book, there's nothing wrong with that. We know what we like, but it can be a good thing to peek outside of that box every once in awhile. You never know what you might discover.
Introducing... The Professional Book Nerds 2023 Reading Challenge. Our favorite podcast hosts are challenging us this year to read (just a little) differently. Feel like you'd never pick up YA? Poetry not your thing? Then step right up! It's time to challenge your notions about the books you like, gain a different perspective or just help you decide what to read next.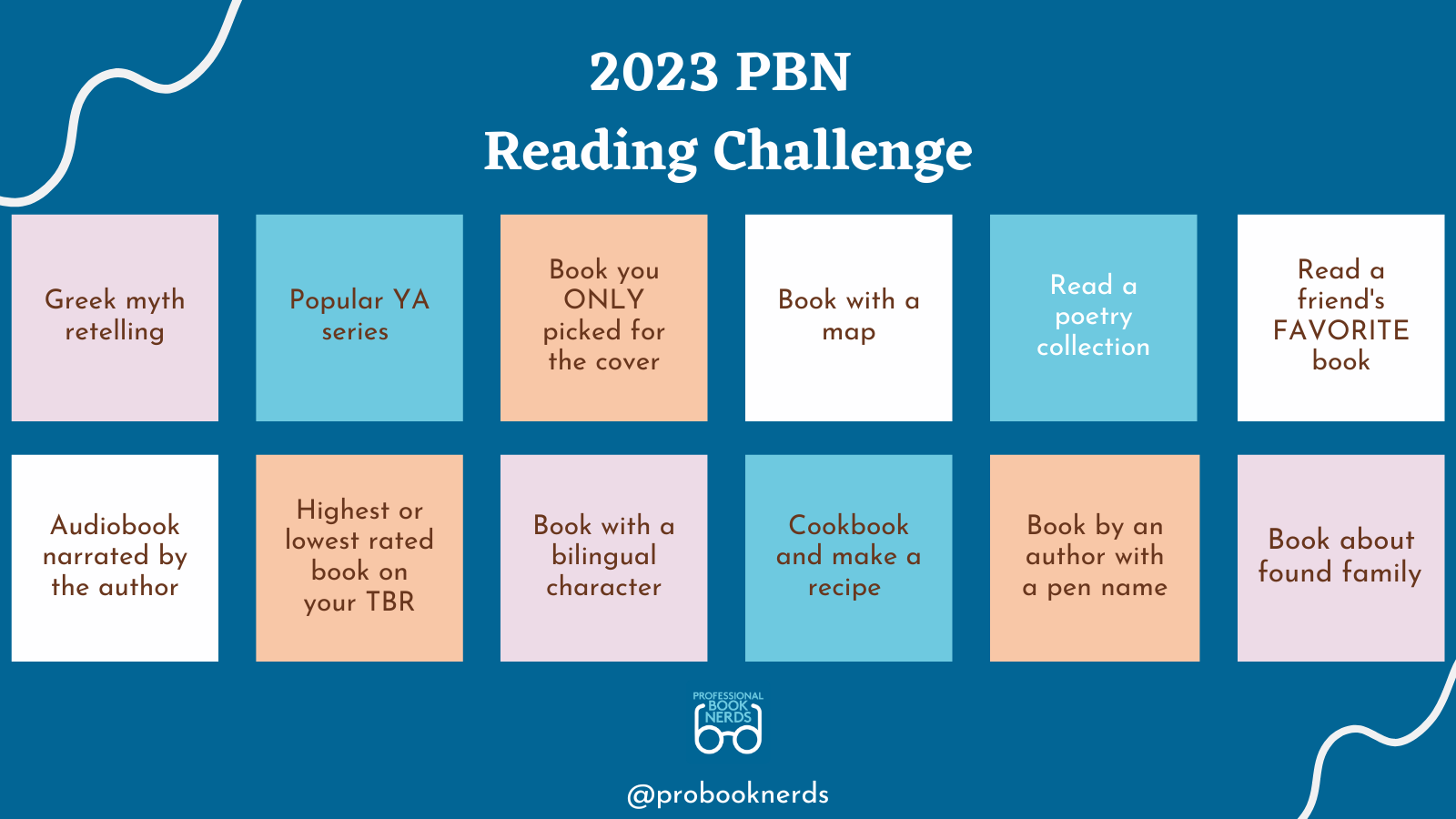 Reading for prizes (everyone wins, really)
Fill out the 2023 Reading Challenge with the books you read this year that meet the criteria. Snap a picture of your completed challenge and email it to the Pro Book Nerds or send it via Twitter, Instagram or TikTok to @ProBookNerds. Winners will be entered into a device giveaway. But really, you're always a winner when you read more books!
Get recommendations
Throughout the year, you can tune in to the Professional Book Nerds for weekly chats on all the books they're loving, with many fulfilling prompts for this challenge. You can also read along here at Libby Life, where we bring you all the latest and greatest in the world of books.
Here's a few lists you can browse now to start completing the prompts. Borrow them in the Libby app and start your challenge now!
---
The Professional Book Nerds are Jill, Emma and Joe—book nerds who dish out expert book recommendations, author interviews and all things books on their weekly podcast. The Professional Book Nerds podcast is available through iTunes, Google Play, Stitcher, iHeartRadio, TuneIn, Radio FM and anywhere people download their podcasts.