With cold weather blowing in for much of the northern hemisphere, it's the time of year we tend to retreat to the kitchen, fire up the oven and warm our bellies and our hearts with fresh, new recipes. Cookbooks are beloved by many not only for their bright, colorful, mouthwatering photographs, but also for their invitation to try something new and adventurous. It's fun to experiment with new flavors, or make old tried-and-true recipes again and again to experience the comfort and camaraderie that food affords us, especially during the holidays.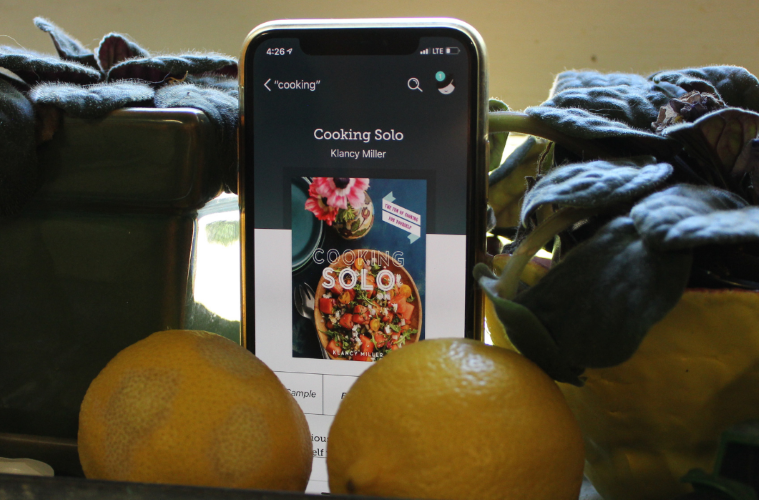 This year, browse cookbooks to your heart's and stomach's content through your library. Many are stocked with the latest cookbooks from top chefs, and you can cook a few recipes before committing to buying the book. Borrow digital cookbooks for free from your library through the Libby reading app and start cooking as soon as your belly growls, and without even leaving home (except maybe a quick stop for ingredients!).
While there are books to explore for every palate, here's a list of the most popular cookbooks checked out from libraries through Libby to help get you started:
Top 10 most popular cookbooks in Libby

1. Salt, Fat, Acid, Heat by Samin Nosrat
2. Art of the Pie by Kate McDermott
3. Forks Over Knives, The Cookbook by Del Sroufe
4. The Unofficial Harry Potter Cookbook by Dinah Bucholz
5. Make It Ahead by Ina Garten
6. The Complete Mediterranean Cookbook by America's Test Kitchen
7. Barefoot Contessa Foolproof by Ina Garten
8. Paleo for Beginners by John Chatam
9. Magnolia Table by Joanna Gaines
10. Skinnytaste Fast and Slow by Gina Homolka
To recognize the top chefs and restaurants around the country, the annual James Beard Awards are given to those exhibiting exceptional talent and achievement in the culinary arts. Here's a list of cookbooks from the 2022 award winners:
Top 10 James Beard Award Winners

1. Mooncakes and Milk Bread by Kristina Cho
2. The Way of the Cocktail by Julia Momosé
3. Girly Drinks: A World History of Women and Alcohol by Mallory O'Meara
4. In Bibi's Kitchen by Hawa Hassan
5. Mister Jiu's in Chinatown by Brandon Jew
6. Mosquito Supper Club by Melissa M. Martin
7. The Korean Vegan Cookbook: Reflections and Recipes from Omma's Kitchen by Joanne Lee Molinaro
8. Take One Fish by Josh Niland
9. Franchise: The Golden Arches in Black America by Marcia Chatelain
10. The Zuni Cafe Cookbook by Judy Rodgers
For more culinary adventures without leaving your kitchen, browse cookbooks in your library's digital collection in the Libby app.