An exciting blockbuster book can hit the spot sometimes. For instance, I really love Jo Nesbo's new horror novel, The Night House. But a lot of my favorite books are printed by indie presses that aren't part of large publishing houses. They come from smaller, new presses like Pushkin Press in the UK and employee-owned publishing mainstay W. W. Norton. They probably aren't books you'll run across at the airport, but they have passionate fans and a habit of winning awards.
For instance, this year's Nobel Prize winner, Jon Fosse, is published in the U.S. by Transit Books and Dalkey Archive Press. Transit is a San Francisco publisher that's only been in business since 2015, and Dalkey is a small press in Chicago that now works with Deep Vellum, a nonprofit publisher in Dallas.
Since books from small presses often fly under the radar, it can be tough to know where to dive in, so here are a few of my favorites available on the Libby app to get you started.
New voices
Small presses will often take risks on authors who don't have an obviously commercial appeal. A lot of the books from small presses are literary fiction or books in translation. It can be hard to find these gems, but they can be just as good as anything from a major New York publishing house.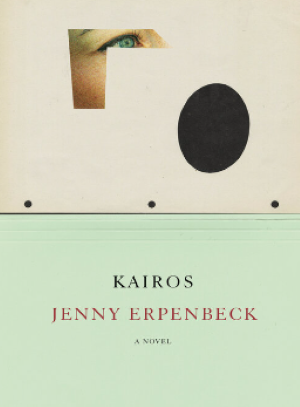 Kairos by Jenny Erpenbeck, translated by Michael Hofmann
Published by New Directions
Erpenbeck is an absolute must-read for anyone interested in the experiences of East Germans and the process of reunification. This novel is an excellent example of her ability to tell extremely personal stories against an important historical background. It's the 1980s, and a young woman in college embarks on an affair with a writer older than her father.
---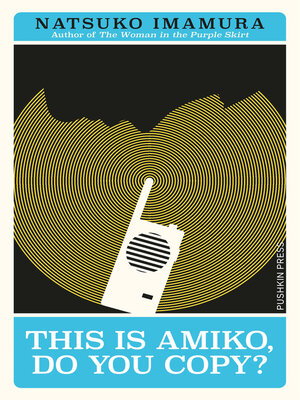 This is Amiko, Do You Copy? by Natsuko Imamura, translated by Hitomi Yoshio
Published by Pushkin Press
This is an emotional novel about the nature of society and loneliness, focusing on Amiko, a neurodivergent schoolgirl, who has no friends, just an obsession with one of the boys who learns calligraphy from her mother. When tragedy hits the family, Amiko's mother falls into a deep depression, her brother becomes a delinquent and her always-busy father buries himself further in his work. That leaves Amiko alone to navigate the trickiest years of adolescence, unable to relate to the other children at school while also hearing voices.
---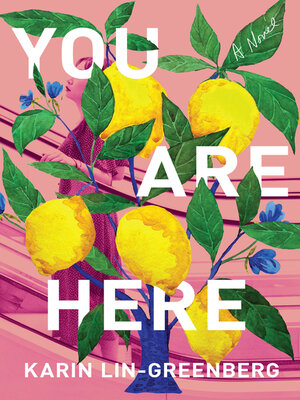 You Are Here by Karin Lin-Greenberg
Published by Counterpoint
As a Gen-Xer, I have a lot of feelings about watching the shopping mall where I spent a big part of my high school years dying a slow death. This novel centers around just such a mall and the people who work and shop there, such as the lone stylist in the hair salon and her young son, the underemployed academic managing the perpetually empty bookstore, a teen selling chicken in the food court and the 89-year-old woman who still goes at least once a week. It's a truly fascinating look at community and people navigating an uncertain future.
---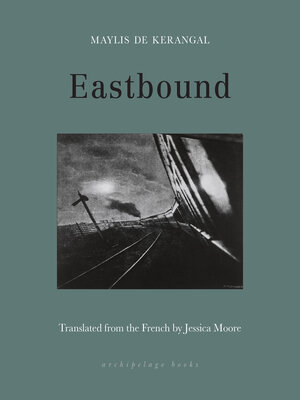 Eastbound by Maylis De Kerangal, translated by Jessica Moore
Published by Archipelago
This brief but fascinating novel follows a French woman fleeing from her current romantic entanglements on the Trans-Siberian railway. While traveling east, she helps a young conscript who's decided to desert from the army. They don't speak a shared language, but the bond formed in spite of this propels this tense novel.
---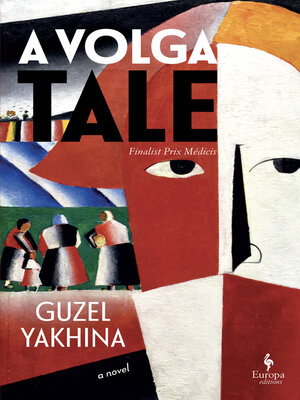 A Volga Tale by Guzel Yakhina, translated by Polly Gannon
Published by Europa Editions
Yakhina's first novel, Zuleikha, is one of my favorite books of recent years, so I was thrilled to finally get my hands on A Volga Tale, just released in September. The novel opens in Gnadenthal, where a community of German immigrants who moved to Russia under Catherine the Great have lived for centuries along the southern banks of the Volga River. It's a sweeping, generational story of love, the power of stories and personal strength.
---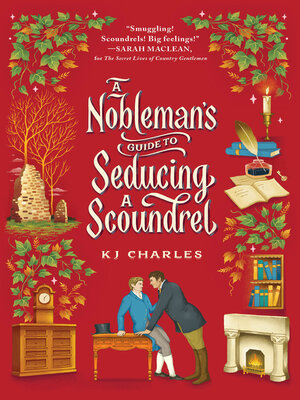 A Nobleman's Guide to Seducing a Scoundrel by KJ Charles
Published by Sourcebooks
Sourcebooks is one of the biggest and most successful of the indie presses, and they publish a little of everything from YA to fantasy to nonfiction and so much more in between, including a great duology by Charles, my favorite romance author writing today. Along with The Secret Lives of Country Gentlemen, these Regency romances feature two of the men of the Doomsday family, smugglers living in southern England, and the noblemen they fall in love with. As always with Charles, these books have fantastic, twisty mystery plots, steamy love scenes and heart-melting romance.
---
Rediscovered Classics
Small and indie presses are also great for rediscovering classics that have been forgotten, as well as reprinting old favorites. (Confession—I love that Pushkin Press just released a new edition of P. G. Wodehouse's first Jeeves and Wooster book. Really hoping for more!)
In the case of the below books, they were either never translated into English, or translated poorly, but these small presses took a risk on a fantastic new translations so the English-reading world could see what the fuss is about.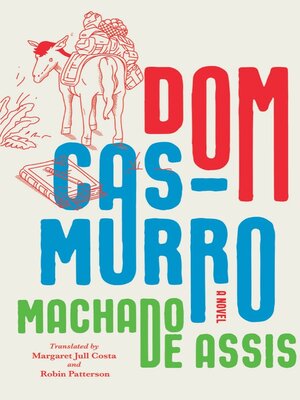 Dom Casmurro by Joaquim Maria Machado de Assis, translated by Margaret Jull Cost and Robin Patterson
Published by W. W. Norton
Right now, W. W. Norton's big book news is Emily Wilson's new translation of The Iliad, and, honestly, Homer is always worth checking out. But I want to mention another classic Norton published in this, their 100th anniversary year.
Before running across mention of this novel in the New York Times Review of Books, I'd never heard of Dom Casmurro, considered one of the great classics of Brazilian literature. It's the story of a man looking back on his relationships with the great loves of his life, his best friend and family. But his recollections are tainted by his jealousy. By turns witty and heartbreaking, I'm so happy I discovered this remarkable novel.
---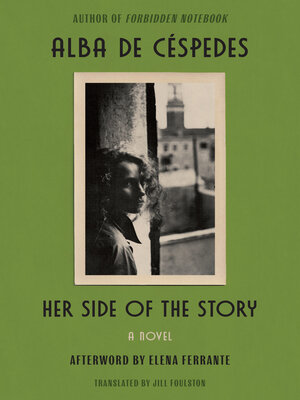 Her Side of the Story by Alba de Céspedes, translated by Jill Foulston
Published by Astra House
The first part of this novel by Céspedes, a mid-Century Cuban-Italian feminist, focuses on Alessandra growing up in Rome in the 1930s. Her childhood is shaped by her mother, a free-spirited pianist, her extremely traditional father and the shadow of her brother who drowned as an infant before her birth. The second part is Alessandra trying to find her way in the world, working, studying and marrying in the lead up to WWII. This is a perfect book for fans of Elena Ferrante's My Brilliant Friend.
---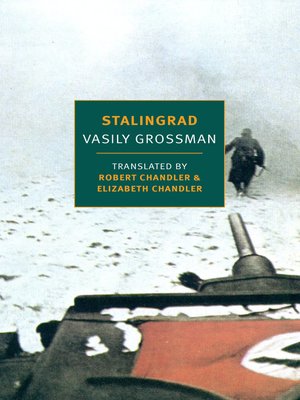 Stalingrad by Vasily Grossman, translated by Robert and Elizabeth Chandler
Published by New York Review of Books Classics
This novel is my current year-long project. Nearly 1,000 pages in print, the novel tells the story of the lead up to and opening weeks of the Battle of Stalingrad from a wide variety of points of view. Grossman was a journalist during the war, and his experiences make the novel feel extremely immediate.
---
Don't miss these under-the-radar reads! Download the Libby app to borrow them from your library.