I'm a night person. I'd skip every morning if I could. I don't believe anyone should be up before 8 a.m. Even as a baby, nighttime was my time. I'd stay up hours later than most babies and sleep in much later, too. As a kid, I'd get a burst of energy before bedtime; dancing around the house like I'd just eaten a candy bar (sorry, Mom). When the day's over, it's like everyone exhales the breath they've been holding. Relaxing becomes the agenda, and I'm here for it all night long.
And we're about to get a lot more of it. As daylight saving time ends on the first Sunday of November and we turn the clocks back an hour, night seems to come earlier as the days get shorter. While this usually induces groans and even a push to end it altogether, you must admit there's something magically alluring about the night (plus, hey! an extra hour of sleep!). These days, as a parent myself, I do feel a tiny pang of dread when I see "fall back" on the calendar, knowing a schedule change calls for more than a few mixed-up bedtimes. Still, my night owl status is cemented, and I'll always take a sky full of stars over squawking birds at daybreak any day (or preferably, night).
As we turn back our clocks, here are some night-themed books you can borrow on the Libby app.
The Midnight Library by Matt Haig
Imagine beyond the edge of the universe there is a library that contains an infinite number of books, each one the story of another reality. One tells the story of your life as it is, along with another book for the other life you could have lived if you had made a different choice at any point in your life. While we all wonder how our lives might have been, what if you had the chance to go to the library and see for yourself?
---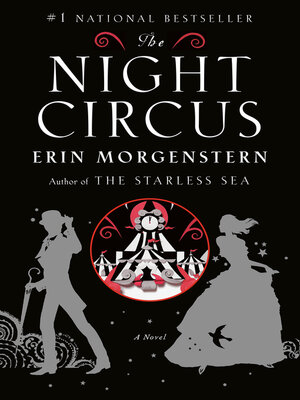 The Night Circus by Erin Morgenstern
Le Cirque des Rêves is an utterly unique experience full of breathtaking amazements—and it is only open at night. Behind the scenes, two starcrossed magicians engage in a deadly game of cunning, setting off a domino effect of dangerous consequences, and leaving the lives of everyone, from the performers to the patrons, hanging in the balance.
---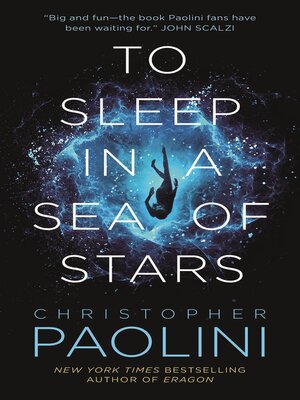 To Sleep in a Sea of Stars by Christopher Paolini
Kira Navárez dreamed of life on new worlds. Now she's awakened a nightmare. After discovering an alien relic on a routine survey mission on an uncolonized planet, war erupts and Earth and its colonies stand upon the brink of annihilation. Now, Kira might be humanity's greatest and final hope.
---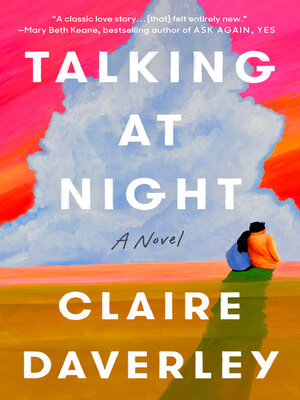 Talking at Night by Claire Daverley
Will and Rosie are opposites in every way and yet they fall for each other as teenagers; talking late into the night. Until one day, tragedy strikes, and any possibility of being together seems to shatter. But time and again, Rosie and Will find their way back to each other. Though the years pass, they cannot quite let go of what might've been.
---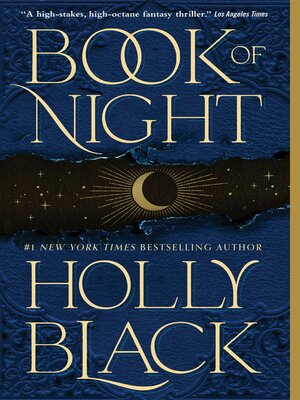 Book of Night by Holly Black
Charlie has spent half her life working for gloamists, magicians who manipulate shadows to peer into locked rooms, strangle people in their beds or worse. Now, she's trying to distance herself from past mistakes, but getting out isn't easy. When a terrible figure from her past returns, Charlie descends into a maelstrom of murder and lies. Determined to survive, she's up against a cast of doppelgangers, mercurial billionaires, gloamists and the people she loves best—all trying to steal a secret that will give them vast and terrible power.
---
The Night Swim by Megan Goldin
Rachel Krall became an overnight sensation when her true-crime podcast helped to set an innocent man free. As she investigates a controversial rape trial in a small town, Rachel tries to uncover the truth while facing resistance from the tight-knit community. As she delves deeper into the case, she becomes entangled in a web of secrets, lies and moral dilemmas.
---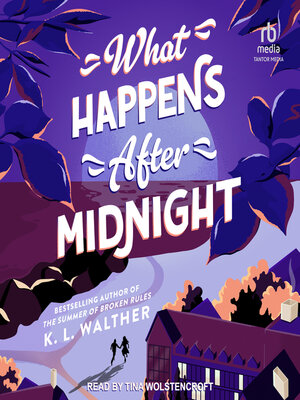 What Happens After Midnight by K. L. Walther
When Lily Hopper decides to shed her goody two-shoes persona and participate in an epic senior prank before boarding school graduation, she expects fun, rule-breaking and a story to remember…what she doesn't expect is to fall back in love with her ex.
---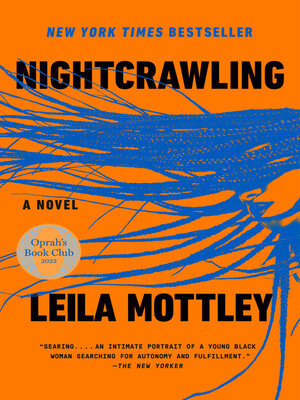 Nightcrawling by Leila Mottley
Kiara and her brother are scraping by in an East Oakland apartment complex where she hunts for work to pay their rent and to keep the 9-year-old boy next door, abandoned by his mother, safe and fed. One night, what begins as a drunken misunderstanding with a stranger turns into the job Kiara never imagined wanting but now desperately needs: nightcrawling. Her world breaks open even further when her name surfaces in an investigation that exposes her as a key witness in a massive scandal within the Oakland Police Department.
---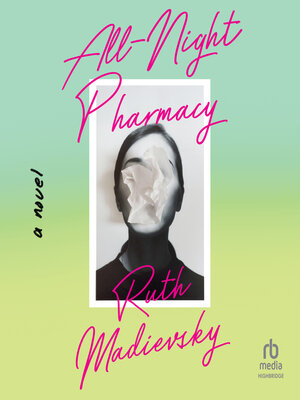 All-Night Pharmacy by Ruth Madievsky
With prose pulsing like a neon sign, All-Night Pharmacy is an intoxicating portrait of a young woman consumed with unease over how a person should be. As she attempts sobriety and sexual embodiment, she must decide whether to search for her estranged sister, or allow her to remain a relic of the past.
---
🌙 Borrow ebooks and audiobooks on Libby 24/7 (night owl approved).