Like words, music moves us. Most of us have a song or an artist that will instantly take us back decades, bring us to tears or make us dance in our seats. With such a close tie to our heartstrings, it's no wonder music makes us want to learn more about it's creator.
And most musical artists have quite a story to tell—from humble beginnings to glittering stardom to the tough realities of life on the road. When you combine the magic of music with the power of storytelling, readers get a VIP pass into the green room and a look at the life behind the lyrics.
Spanning classic rock n' roll, country, pop, blues, hip hop and more, these memoirs and biographies from famous music legends take us on a wild ride through the highs and lows of their careers and will strike a chord with anyone wanting to learn more about their favorite stars.
Borrow them on the Libby reading app from your library.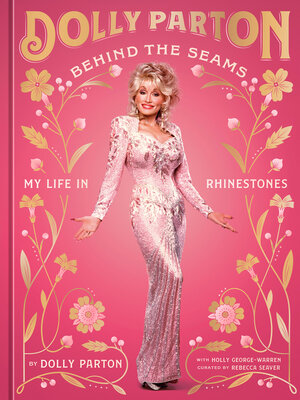 Behind the Seams: My Life in Rhinestones by Dolly Parton (2023)
Global superstar Dolly Parton shares, for the first time, the full story behind her lifelong passion for fashion, including how she developed her own, distinctly Dolly style, which has defied convention and endeared her to fans around the world.
---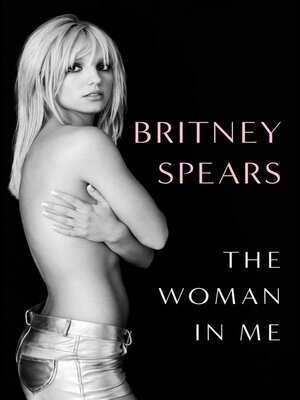 The Woman in Me by Britney Spears (2023)
In June 2021, the whole world was listening as Britney Spears spoke in open court. The impact of sharing her voice— her truth— was undeniable, and it changed the course of her life and the lives of countless others. The Woman in Me reveals for the first time her incredible journey and the strength at the core of one of the greatest performers in pop music history.
---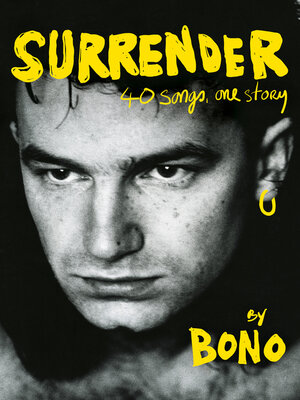 Surrender: 40 Songs, One Story by Bono (2022)
In his unique voice, Bono takes us from his early days growing up in Dublin to U2's unlikely journey to become one of the world's most influential rock bands, to his more than 20 years of activism dedicated to the fight against AIDS and extreme poverty. Writing with candor, self-reflection and humor, Bono opens the aperture on his life—and the family, friends and faith that have sustained, challenged and shaped him.
---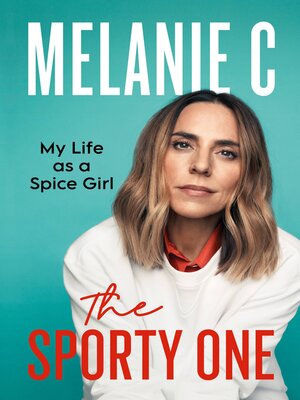 The Sporty One: My Life as a Spice Girl by Melanie Chisholm (2022)
Twenty-five years ago, The Spice Girls, a girl band that began after five women answered an ad in the paper, released their first single. "Wannabe" became a hit and from that moment and, almost overnight, Melanie Chisholm went from small town girl to Sporty Spice, part of one of the biggest music groups in history. This is her incredible story of resilience and hope and how you can find your power.
---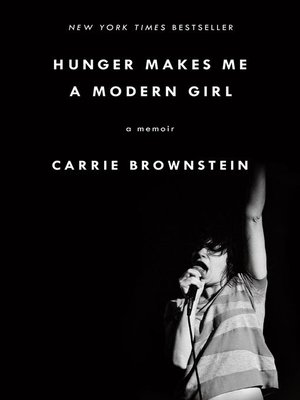 Hunger Makes Me A Modern Girl by Carrie Brownstein (2015)
With Sleater-Kinney, Carrie Brownstein and her bandmates rose to prominence in the burgeoning underground feminist punk-rock movement that would define music and pop culture in the 1990s. Accessibly raw, honest and heartfelt, this book captures the experience of being a young woman, a born performer and an outsider, and ultimately finding one's true calling through hard work, courage and the intoxicating power of rock and roll.
---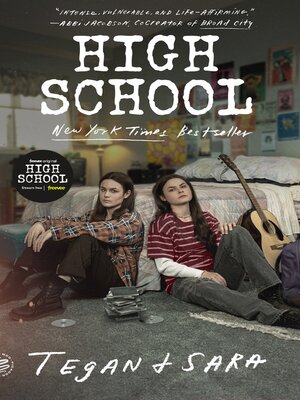 High School by Tegan and Sara Quin (2019)
This is the revelatory and unique coming-of-age story of Sara and Tegan Quin, identical twins who grew up at the height of grunge and rave culture in the 90s, well before they became the celebrated musicians and global LGBTQ icons we know today. Written in alternating chapters from both Tegan's and Sara's points of view, the book is a raw account of the drugs, alcohol, love, music and friendship they explored in their formative years.
---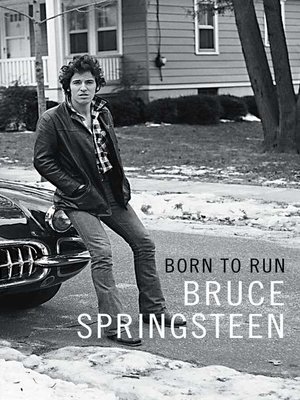 Born to Run by Bruce Springsteen (2016)
Revelatory for anyone who has ever enjoyed Bruce Springsteen, this book is much more than a legendary rock star's memoir. This is a book for workers and dreamers, parents and children, lovers and loners, artists, freaks or anyone who has ever wanted to be baptized in the holy river of rock and roll.
With disarming candor, he also tells for the first time the story of the personal struggles that inspired his best work, and shows us why the song "Born to Run" reveals more than we previously realized.
---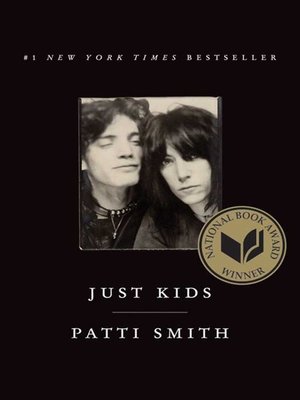 Just Kids by Patti Smith (2010)
In 1969, Patti Smith and photographer Robert Maplethorpethe set up camp at the Hotel Chelsea and soon entered a community of the famous and infamous, the influential artists of the day and the colorful fringe. It was a time of heightened awareness, when the worlds of poetry, rock and roll, art and sexual politics were colliding and exploding. In this milieu, two kids made a pact to take care of each other. Scrappy, romantic, committed to create and fueled by their mutual dreams and drives, they would prod and provide for one another during the hungry years.
Fans will also love Smith's A Book of Days (2022), with over 365 photographs taking you through a single year.
---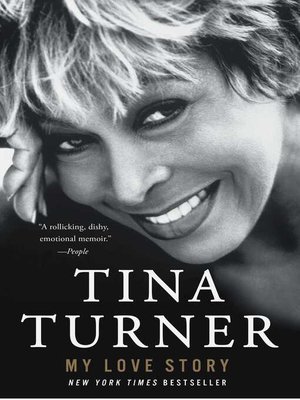 My Love Story by Tina Turner (2018)
The long-reigning queen of rock & roll and living legend reveals personal stories she's never told before in print or film, about her complicated relationship with her mother, the tragic death of her son and finally finding true love with Erwin, setting the record straight about her illustrious career in this eye-opening and compelling memoir.
---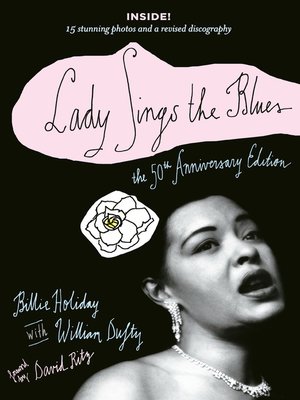 Lady Sings the Blues by Billie Holiday (2011)
Perfect for fans of The United States vs. Billie Holiday, this is the fiercely honest, no-holds-barred memoir of the legendary jazz, swing and standards singing sensation. Updated with stunning new photos, a revised discography and an insightful foreword by music writer David Ritz.
---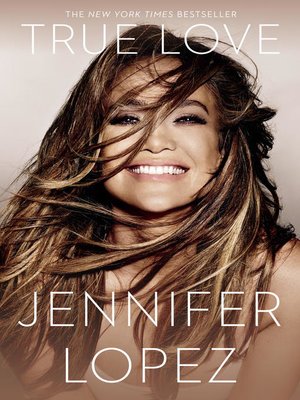 True Love by Jennifer Lopez (2014)
In her first ever book, Jennifer Lopez explores one of her life's most defining periods—the transformative two-year journey of how, as an artist and a mother, she confronted her greatest challenges, identified her biggest fears and ultimately emerged a stronger person than she's ever been. Guided by both intimate and electrifying photographs, True Love is an honest and revealing personal diary with hard-won lessons and heartfelt recollections and an empowering story of self-reflection, rediscovery and resilience.
---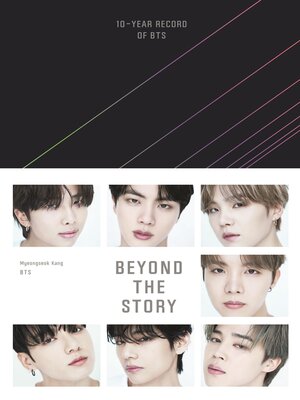 Beyond the Story by BTS (2023)
BTS shares personal, behind-the-scenes stories of their journey so far through interviews and more than three years of in-depth coverage by Myeongseok Kang, who has written about K-pop and other Korean pop culture in various media. Presented chronologically in seven chapters from before the debut of BTS to the present, their vivid voices and opinions harmonize to tell a sincere, lively and deep story.
---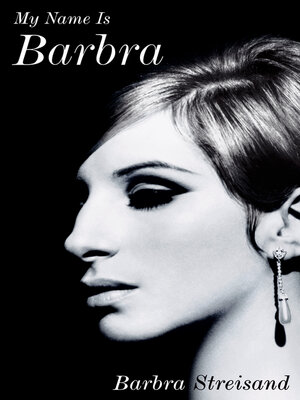 My Name Is Barbra by Barbra Streisand (2023)
In the long-awaited memoir, Barbra tells her own story about her life and extraordinary career, from growing up in Brooklyn to her first star-making appearances in New York nightclubs to her breakout performance in Funny Girl (musical and film) to the long string of successes in every medium in the years that followed. The book is, like Barbra herself, frank, funny, opinionated and charming.
Features additional photographs that are exclusive to the ebook.
---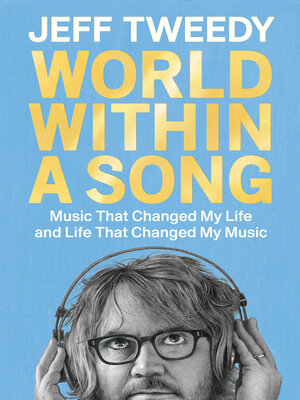 World Within a Song by Jeff Tweedy (2023)
An exciting and heartening mix of memories, music and inspiration from Wilco front man and bestselling author Jeff Tweedy, sharing 50 songs that changed his life, the real-life experiences behind each one, as well as what he's learned about how music and life intertwine and enhance each other.
---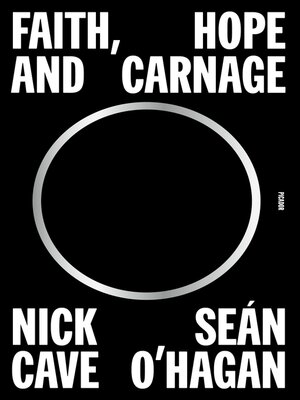 Faith, Hope and Carnage by Nick Cave and Seán O'Hagan (2022)
Created from more than 40 hours of intimate conversations with the journalist Seán O'Hagan, this is a profoundly thoughtful exploration, in Cave's own words, of what really drives his life and creativity.
The book examines questions of belief, art, music, freedom, grief and love. It draws candidly on Cave's life, from his early childhood to the present day, his loves, his work ethic and his dramatic transformation in recent years.
---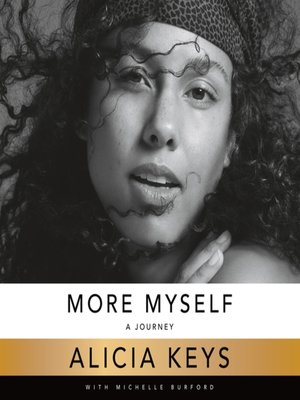 More Myself by Alicia Keys (2020)
As one of the most celebrated musicians in the world, Alicia Keys has enraptured the globe with her heartfelt lyrics, extraordinary vocal range and soul-stirring piano compositions. Here, she shares her quest for truth—about herself, her past and her shift from sacrificing her spirit to celebrating her worth. With the raw honesty that epitomizes Alicia's artistry, More Myself is at once a riveting account and a clarion call to listeners: to define themselves in a world that rarely encourages a true and unique identity.
---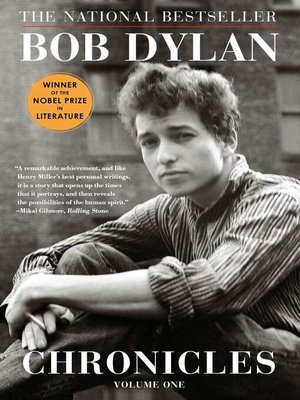 Chronicles by Bob Dylan (2004)
The celebrated first memoir from arguably the most influential singer-songwriter in the country, Bob Dylan. Through Dylan's eyes and open mind, we see Greenwich Village, circa 1961, when he first arrives in Manhattan. Dylan's New York is a magical city of possibilities—smoky, nightlong parties; literary awakenings; transient loves and unbreakable friendships. Elegiac observations are punctuated by jabs of memories, penetrating and tough. With the book's side trips to New Orleans, Woodstock, Minnesota and points west, this is an intimate and intensely personal recollection of extraordinary times.
---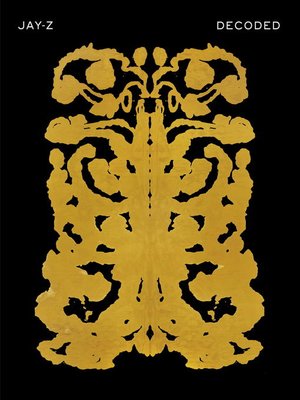 Decoded by Jay-Z (2010)
Decoded is a book like no other: a collection of lyrics and their meanings that together tell the story of a culture, an art form, a moment in history and one of the most provocative and successful artists of our time.
---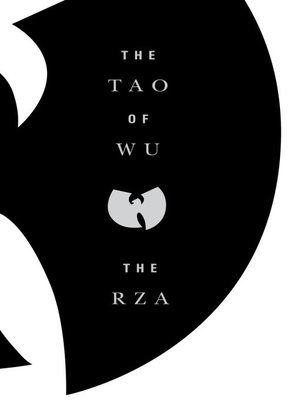 The Tao of Wu by The RZA (2009)
The RZA, founder of the Wu-Tang Clan, imparts the lessons he's learned on his journey from the Staten Island projects to international superstardom. A devout student of knowledge in every form in which he's found it, he distills here the wisdom he's acquired into seven "pillars," each based on a formative event in his life—from the moment he first heard the call of hip-hop to the death of his cousin and Clan-mate, Russell Jones, aka ODB. Delivered in RZA's unmistakable style, at once surprising, profound and provocative, this is a spiritual memoir the world has never seen before, and will never see again.
---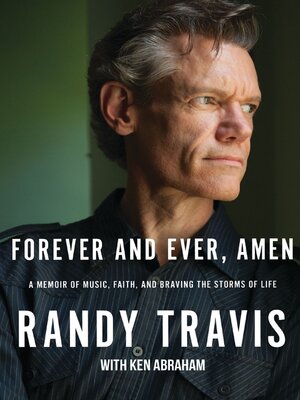 Forever and Ever, Amen by Randy Travis (2019)
From a working-class background in North Carolina to a job as a cook and club singer in Nashville to his "overnight success" with his smash 1986 album "Storms of Life," Randy's first three decades are a true rags-to-riches story. But in 2009, this seemingly charmed life began a downward spiral. Randy suffered a devastating viral cardiomyopathy that led to a massive stroke which he was not expected to survive. Yet he not only survived but also learned to walk again and, in 2016, accepted his induction into the Country Music Hall of Fame. Filled with never-before-told stories, this is a fascinating behind-the-scenes look at dizzying success and the miraculous road to restoration.
---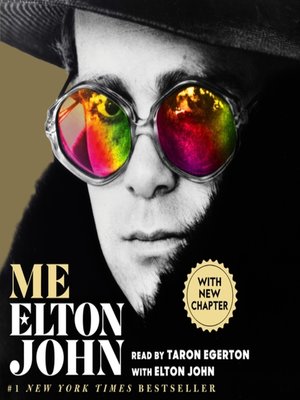 Me by Elton John (2019)
In his first and only official autobiography, music icon Elton John reveals the truth about his extraordinary life, from his rollercoaster lifestyle as shown in the film Rocketman, to becoming a living legend. In a voice that is warm, humble and open, this is Elton on his music and his relationships, his passions and his mistakes. This is a story that will stay with you.
*Title availability may vary by region.
---
Want more celebrity memoirs? Check out this list and borrow them on the Libby app.