Soul sister. Gal pal. Girl gang. BFF. Whatever you call them, friends can be one of the most important parts of life. Some of the most loyal, rock-solid, therapeutic relationships in my life have been with girl friends. And while friendships can also be messy, frustrating and morph over time, there's no denying their influence in your life whether you're 9 or 99.
Since there's probably no one better to discuss with than your bestie, here's a compilation of books to chat about with yours. The older we get, the busier we seem to get, and can't always see our friends when we'd like, so these books might also just tide you over until the next time you're together.
Borrow them from your library on the Libby app.
For the distant friends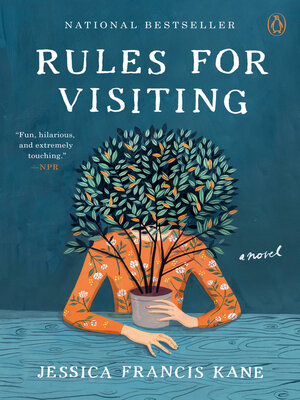 Rules for Visiting by Jessica Francis Kane
When May gets an unexpected leave from her job, she's inspired to reconnect with four once close friends. She knows they will never have a proper reunion, so she goes, one-by-one, to each of them. A student of the classics, May considers her journey a "female Odyssey." Ultimately, she learns that a best friend is someone who knows your story—and she inspires us all to master the art of visiting.
---
For the very different friends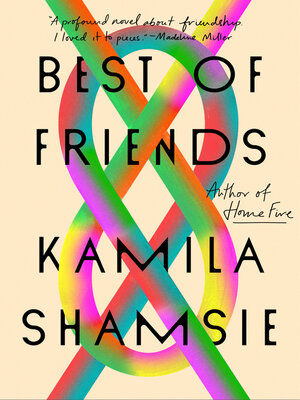 Best of Friends by Kamila Shamsie
Zahra and Maryam have been best friends since childhood in Karachi, even though—or maybe because—they are unlike in nearly every way. They each grow into powerful women who have each cut a distinctive path through London. But when two troubling figures from their past resurface, they must finally confront their bedrock differences—and find out whether their friendship can survive.
---
For the ambitious friends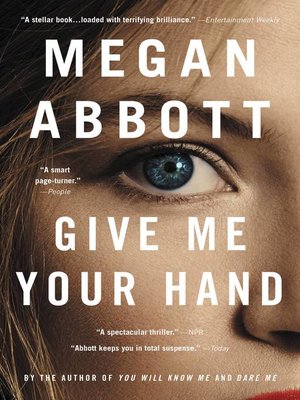 Give Me Your Hand by Megan Abbott
Kit has risen to the top of her profession and is on the brink of achieving everything she wanted. She hasn't let anything stop her.
But now someone else is standing in her way: Diane. Best friends at 17, their shared ambition made them inseparable. Until the day Diane told Kit her secret—and it blew their friendship apart. Kit is still the only person who knows what Diane did. And now Diane knows something about Kit that could destroy everything she's worked so hard for. How far would Kit go to make the hard work, the sacrifice, worth it in the end? What wouldn't she give up? Diane thinks Kit is just like her. Maybe she's right. Ambition: it's in the blood...
---
For the friends who love showbiz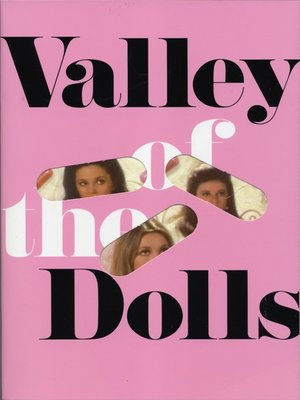 Valley of the Dolls by Jacqueline Susann
Dolls: red or black; capsules or tablets; washed down with vodka or swallowed straight—for Anne, Neely and Jennifer, it doesn't matter, as long as the pill bottle is within easy reach. These three women become best friends when they are young and struggling in New York City and then climb to the top of the entertainment industry—only to find that there is no place left to go but down—into the Valley of the Dolls.
---
For the lifelong friends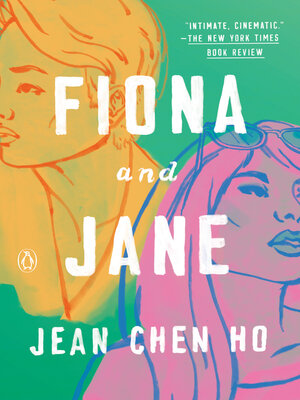 Fiona and Jane by Jean Chen Ho
In stories told in alternating voices, Jean Chen Ho's debut collection peels back the layers of female friendship—the intensity, resentment and boundless love—to probe the beating hearts of young women coming to terms with themselves, and each other, in light of the insecurities and shame that holds them back. Spanning countries and selves, this is an intimate portrait of a friendship, a deep dive into the universal perplexities of being young and alive and a bracingly honest account of two Asian women who dare to stake a claim on joy in a changing, contemporary America.
---
For the friend group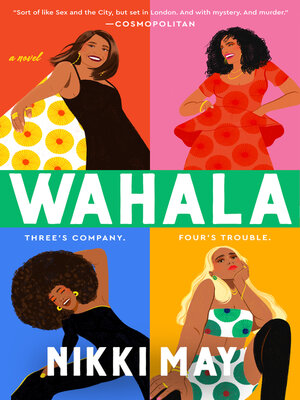 Wahala by Nikki May
An incisive and exhilarating debut novel following three Anglo-Nigerian best friends and the lethally glamorous fourth woman who infiltrates their group.
When the high-flying, charismatic Isobel explodes into the group, it seems at first she's bringing out the best in each woman. But the more Isobel intervenes, the more chaos she sows, and Ronke, Simi and Boo's close friendship begins to crack.
---
For the unlikely friends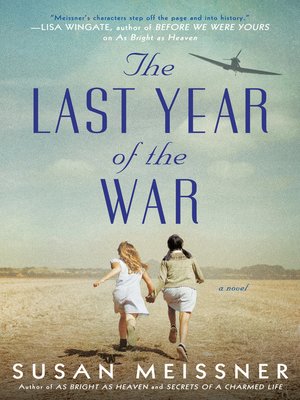 The Last Year of the War by Susan Meissner
In 1943, Elise is a typical American teenager from Iowa—aware of the war but distanced from its reach. Then her father, a legal U.S. resident for nearly two decades, is suddenly arrested on suspicion of being a Nazi sympathizer. The family is sent to an internment camp where she meets fellow internee Mariko, a Japanese-American teen, whose friendship empowers Elise to believe the life she knew before the war will again be hers. Together, they hold tight the dream of being young American women with a future beyond the fences.
---
For the friends going through it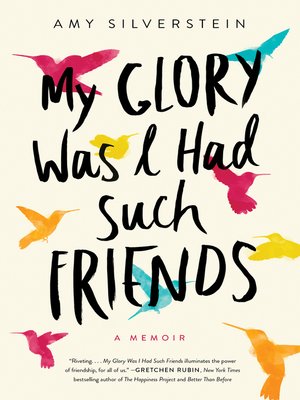 My Glory Was I Had Such Friends by Amy Silverstein
Nearly 26 years after receiving her first heart transplant, Amy Silverstein's donor heart plummeted into failure. If she wanted to live, she had to take on the grueling quest for a new heart—immediately.
A shot at survival meant uprooting her life and moving across the country. When her friends heard of her plans, there was only one reaction: "I'm there." Nine remarkable women put demanding jobs and pressing family obligations on hold to fly across the country and be by Amy's side. This is a tribute to these women and the intense hours they spent together—hours of heightened emotion and self-awareness, where everything was laid bare.
---
For the friends we lost
Truth & Beauty by Ann Patchett
Ann Patchett and the late Lucy Grealy met in college in 1981, and, after enrolling in the Iowa Writer's Workshop, began a friendship that would be as defining to both of their lives as their work. This story isn't Lucy's life or Ann's life, but the parts of their lives they shared together. This is a portrait of unwavering commitment that spans 20 years, from the long cold winters of the Midwest, to surgical wards, to book parties in New York. Through love, fame, drugs and despair, this is what it means to be part of two lives that are intertwined...and what happens when one is left behind.
---
For the trailblazing friends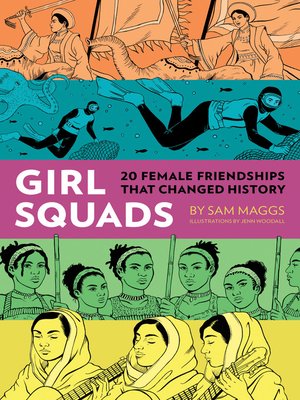 Girl Squads by Sam Maggs
A modern girl is nothing without her squad of besties. But don't let all the hashtags fool you: the #girlsquad goes back a long, long time. In this hilarious and heartfelt audiobook, geek girl Sam Maggs takes you on a tour of some of history's most famous female BFFs. Spanning art, science, politics, activism and sports, these 20 diverse profiles show just how essential female friendship have been across history and around the world.
---
For the young friends
Rayne and Delilah's Midnight Matinee by Jeff Zentner
From the award-winning author of The Serpent King comes a contemporary novel about two best friends, Josie and Delia, who must make tough decisions about their futures—and the TV show they host—in their senior year of high school. As the tug-of-war between growing up and growing apart tests the bonds of their friendship, the girls start to realize that an uncertain future can be both monstrous...and momentous.
---
For the first friends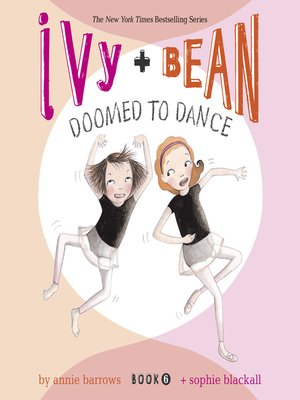 Ivy and Bean: Doomed to Dance by Annie Barrows
After months of begging their parents for ballet lessons, Ivy and Bean finally get what they want...well, not exactly. Much to their surprise, it turns out ballet lessons do not cover karate chops and roundhouse kicks. The girls have no interest in learning how to dance gracefully, but they promised their parents they would finish the entire ballet course! When it comes time for Ivy and Bean to participate in the ocean-themed class recital, the girls must figure out a way to get out of it without breaking their promises.
---
Friends don't let friends go without a good book. Subscribe to the Libby Life newsletter for great book recommendations you can pass along to yours.