For over 30 years now, author R.L. Stine has kept us firmly in his grip with his Goosebumps series and various spin-offs. To this day, I credit my love for all things creepy and scary to him and his incredible book cover artist, Tim Jacobus. Many in the literary world point to Goosebumps as their first introduction to horror, and as a gateway to the more adult-themed books of famed author Stephen King. Stine has managed to hit that perfect combination of chilling and entertaining that's kept us gobbling up book after book for decades, with titles like Scariest. Book. Ever, The Haunted Mask, Say Cheese and Die and, my personal favorite, Ghost Camp.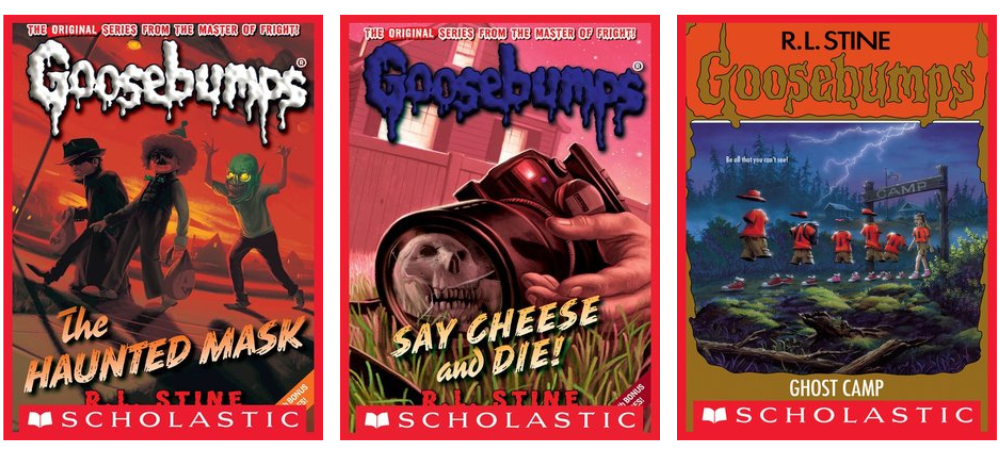 With over 300 titles to his name, and 62 in the original Goosebumps series, one would think that Stine had always planned to write scary stories for kids—but that's not the case. Last year, Stine revealed in an interview with Read with Jenna's Jenna Bush Hager that he originally wrote comedy, and that it wasn't until his wife, an editor, cajoled him into writing horror for 7-11-year-olds that Goosebumps was born. Stine's wife saw that there was an untapped market for this age group, and I, for one, am eternally grateful.
As Stine likes to say, humor and fear are not all that different, and that could not be clearer than in the Goosebumps series, where he claims he took inspiration from his own son, and created something wholly unique. This intoxicating fusion of scary and fun has inspired multiple shows and movies over the years, with a new Goosebumps TV premiere slated for Friday, Oct. 13 on Hulu and Disney+.
Can't get enough of R. L. Stine? Check out this video where he explains why he only reads fiction.
---
As October ramps up and we creep ever closer to Halloween, now's the perfect time to pick up a terrifying read from the horror king, or try a read-alike!
Check out these books similar to the Goosebumps series on the Libby app: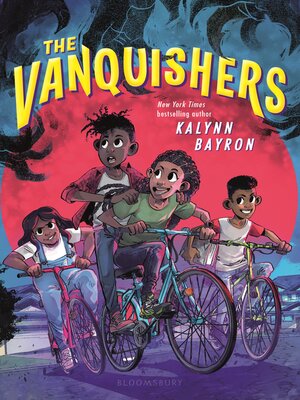 The Vanquishers by Kalynn Bayron
In a world much like our own, albeit one in which vampires once existed before being killed off decades ago, Malika "Boog" Wilson's friend goes missing and sets off a hunt for the truth. Are the undead as dead as they thought? Or do the vampire hunters known as "The Vanquishers" need to rise once again to protect their town? With her world shaken with uncertainty, whom can Boog trust? Shady Mr. Rupert, the school counselor? Her friend's grandmother, Lita, a former Vanquisher herself? Or do she and her friends need to step up and become the Vanquishers they've long idolized themselves?
This series starter is perfect for kids and anyone who love vampires, underdogs and a bit of a scare. There's a great diverse set of characters and queer representation, as well as lots of heart and humor.
---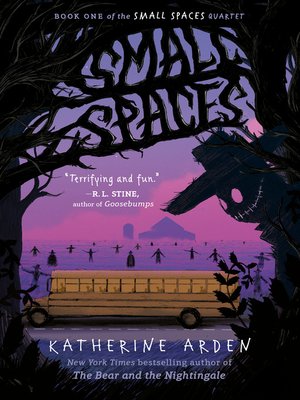 The Small Spaces series by Katherine Arden
Book one in the creepy series by Katherine Arden follows 11-year-old Ollie, who finds a book that details a haunting tale about a girl named Beth, her brothers and a deal that's made with "the smiling man." As is often the case, deals are not made without someone willing to pay the price, and Ollie is enthralled by the mysterious story.
When her class takes a trip to a local farm, Ollie finds the graves of the people she had been reading about and begins to wonder if maybe the story isn't just a story. If that weren't frightening enough, the bus breaks down on the way home from the trip, and the bus driver delivers a disturbing message to the class: "Best get moving. By nightfall they'll come for the rest of you."
With messages from beyond the grave, mazes, scare crows and ghost stories come to life, anyone who enjoys being scared witless will get a kick out of Small Spaces, and be delighted by the fact that there are three more books in the series, and they're all out now!
---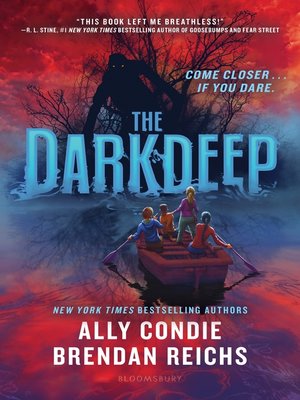 The Darkdeep by Ally Condie and Brendan Reichs
The first in a series, The Darkdeep, heralded by R. L. Stine himself as leaving him "breathless," follows Nico, Tyler, Emma and Opal as they explore an uninhabited island floating in the eerie Still Cove—an area that's off-limits due to years of strange happenings.
When they come across an abandoned houseboat and discover a swirling pool of water at the bottom, they're thrust into a terrifying waking nightmare. The children, intrigued at first, go through and are pushed back out, and monsters from their own imaginations come back out with them. As these horrors grow and the town's put in danger, the friends must band together to save the day.
A frightening read, The Darkdeep is not only perfect for Goosebumps fans, but also lovers of Stranger Things and The Goonies, and there are two more books in the series—already published!
---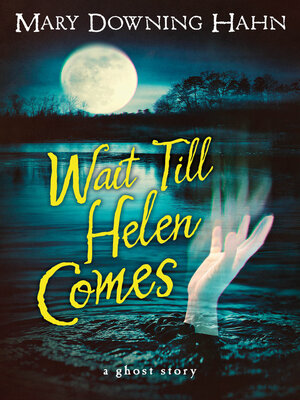 Wait Till Helen Comes by Mary Downing Hahn
This classic book from the 80s will keep you flipping the pages late into the night. I'd recommend the newer graphic novel version as well, adapted and illustrated by Scott Peterson, Meredith Laxton and Russ Badgett.
Siblings Michael and Molly dislike their new younger stepsister, Heather—her mother passed away when she was young, and she's extremely possessive of her surviving father. Heather lies to her parents, telling them that her new siblings bully her, and smashes up their belongings, causing a rift. When the family moves to a new home—a converted old church, graveyard and all—Michael and Molly know that they're stuck with Heather and her lies for the rest of the summer.
However, the siblings may be rid of their unwanted sister yet, as Heather's made a friend out in the graveyard, a friend who wants her down in the depths of the pond with her—where two other children have already drowned.
A ghost story that continues to capture readers over three decades later, Wait Till Helen Comes is the perfect moody read for those who want to be frightened but also want a gratifying ending.
*Trigger warning for death and suicide.
---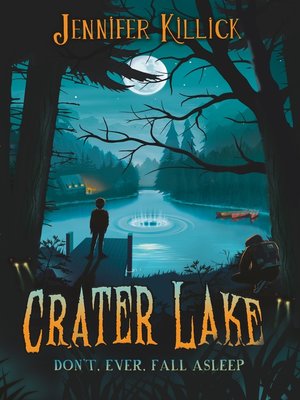 Crater Lake by Jennifer Killick
Sixth grader Lance and his classmates think that their educational day at the new Crater Lake activity center will be like any other school trip, but when a man soaked in blood runs in front of the school's bus, that all changes.
The longer Lance and his friends stay at the center, the weirder and weirder their situation becomes. And as classmates and teachers fall asleep, they become bug-eyed, brain-dead versions of themselves. The solution? Don't. Fall. Asleep.
Aliens have landed at Crater Lake, and they want the humans to work for them, whether they like it or not. Can Lance and his friends defeat these powerful extraterrestrials? Or will they slowly succumb to sleep and be lost forever?
With humor, friendship, horrifying monsters and non-stop action, Crater Lake is the perfect hair-raising read for middle schoolers who enjoy science fiction and getting scared to bits.
---
👻 For more Halloween horror, uncover (if you dare) these 31 frightfully fun reads on the Libby app.