Reading is magical—especially when you're a kid. Books speed you down new avenues of imagination, introducing different worlds while teaching you about your own. Even as adults, some of our favorite books are still the first books we ever read. As parents, aunts, uncles or family members of young children, we're able to relive those moments by sharing those same stories and seeing them through new eyes. While those classics continue to be shared, children's literature has shifted, grown and expanded through the years, making room for a new generation of books that reflect the modern world kids see today.
---
"Even as adults, some of our favorite books are still the first books we ever read."
---
When they were first introduced, children's storybooks were intended mostly to teach moral or religious lessons. Then in 1865 came the classic Alice's Adventures in Wonderland by Lewis Carroll, often called the "first real children's book," which primarily aimed to simply entertain the young reader. Now, with book series like Big Nate or Diary of a Wimpy Kid, we understand that books can have some silliness, fun and humor, but still carry important themes like telling the truth, respecting others and the importance of education and friendship.
While many believe Lewis Carroll led the way, other authors have helped to define the children's literature genre including Lois Lowry, Roald Dahl, Jeff Kinney, Madeleine L'Engle, Lincoln Peirce, Dav Pilkey, David Walliams and more.
With a mix of tried-and-true stories like Little Women, The Giver and The BFG with more modern-day classics like the mega-bestselling Harry Potter series, here's a list of the top juvenile books of all time that readers have loved in the Libby app.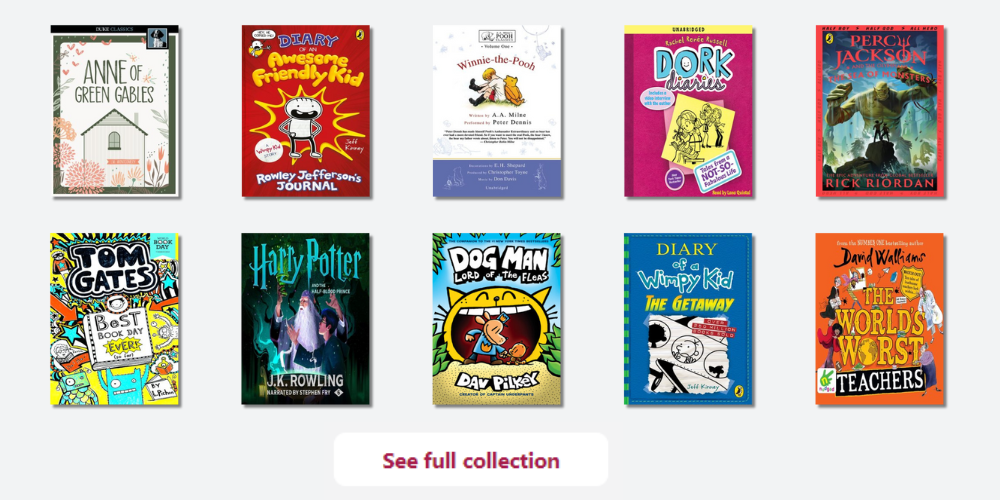 *Title availability may vary by region.