My obsession with true crime began in junior high when I was home from school, recovering from the flu. I had grown tired of daytime soaps; The Price is Right (RIP Bob Barker) and mid-day talk shows chanting "Jerry! Jerry!", so I did what any kid in 1997 would do and I put on the TV Guide channel. Amongst the home shopping networks, endless sports channels and cartoons, there it was...Cold Case Files. My thumb hovered over the select button as I reminded myself "Mom isn't home" and boom—that was it—I was hooked, and the beginning of my fascination with the darker side of humanity began. As an adult, my interests were normalized when more true crime shows, podcasts and books became popular, and I realized maybe I wasn't so "weird."
Humans are especially intrigued by stories that allow us to ask, "What if?" How would I behave if I were a player in this true-crime narrative? How can this story help me make sense of my life? If you're a true crime junkie or "murderino" like me, take a stab at these reads on the Libby app that are so good, they're criminal.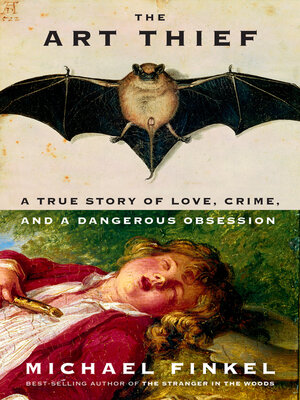 The Art Thief by Michael Finkel
Unlike most thieves, Breitwieser never stole for money. Instead, he displayed all his treasures in a pair of secret rooms where he could admire them to his heart's content. Possessed of a remarkable athleticism and an innate ability to circumvent practically any security system, Breitwieser managed to pull off a breathtaking number of audacious thefts. Yet these strange talents bred a growing disregard for risk and an addict's need to score, leading Breitwieser to ignore his girlfriend's pleas to stop—until one final act of hubris brought everything crashing down.
---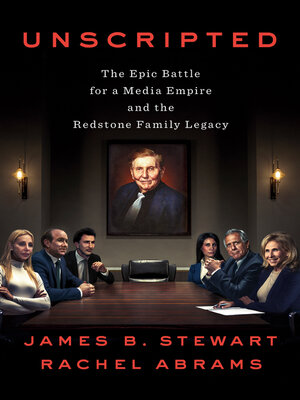 Unscripted by James B. Stewart
The shocking inside story of the struggle for power and control at Paramount Global, the multibillion-dollar entertainment empire controlled by the Redstone family, and the dysfunction, misconduct and deceit that threatened the future of the company, from the Pulitzer Prize-winning journalists who first broke the news.
---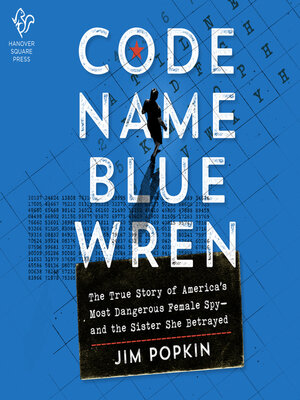 Code Name Blue Wren by Jim Popkin
Investigative journalist Jim Popkin weaves the tale of two sisters who chose two very different paths, plus the unsung heroes who had to fight to bring Ana Montes, the most damaging female spy in US history, to justice. With exclusive access to a "Secret" CIA behavioral profile of Ana, family memoirs and Ana's incriminating letters from prison, Popkin reveals the making of a traitor—a woman labelled "one of the most damaging spies in U.S. history" by America's top counter-intelligence official.
---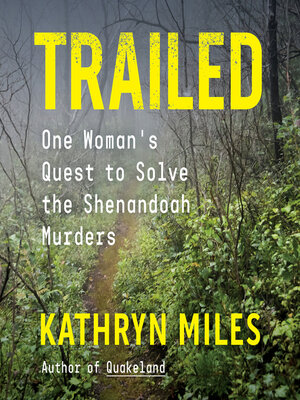 Trailed by Kathryn Miles
A riveting deep dive into the unsolved murder of two free-spirited young women in the wilderness, a journalist's obsession and a new theory of who might have done it.
Intimate, page-turning and brilliantly reported, Trailed is a love story and a call to justice—and a searching and urgent plea to make wilderness a safe space for women.
---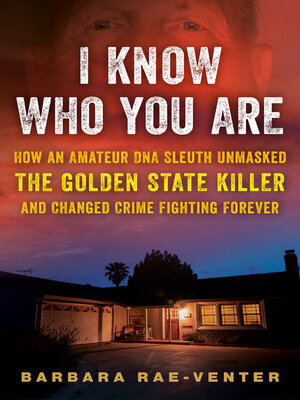 I Know Who You Are by Barbara Rae-Venter
For 12 years the Golden State Killer terrorized California, stalking victims and killing without remorse. Then he simply disappeared, for the next 44 years, until an amateur DNA sleuth opened her laptop. Barbara Rae-Venter reveals how she went from researching her family history as a retiree to hunting for a notorious serial killer—and how she became the nation's leading authority on investigative genetic genealogy, the most dazzling new crime-fighting weapon to appear in decades. For each investigation, Rae-Venter brings readers inside her unique "grasshopper mind" as she analyzes DNA data and pores through obituaries, marriage records and old newspaper articles. Readers join in on urgent calls with sheriffs, FBI agents and district attorneys as she details the struggle to obtain usable crime scene DNA samples, until, finally, a critical piece of the puzzle tumbles into place.
---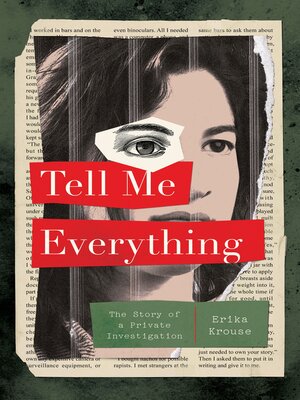 Tell Me Everything by Erika Krouse
In fall 2002, Erika accepts a new contract job investigating lawsuits as a private investigator. The role seems perfect for her, but she quickly realizes she has no idea what she's doing. Then a lawyer named Grayson assigns her to investigate a sexual assault. Erika knows she should turn the assignment down. Her own history with sexual violence makes it all too personal. But she takes the job anyway, inspired by Grayson's conviction that he could help change things forever. Over the next five years, Erika learns everything she can about P. I. technique, tracking down witnesses and investigating a culture of sexual assault and harassment ingrained in the university's football program. But as the investigation grows into a national scandal and a historic civil rights case that revolutionizes Title IX law, Erika finds herself increasingly consumed. When the case and her life both implode at the same time, Erika must figure out how to help win the case without losing herself.
---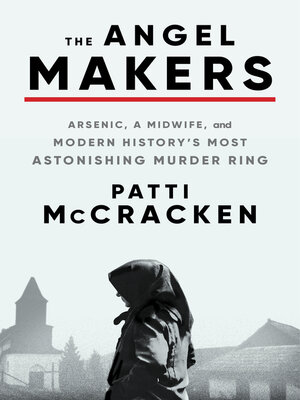 The Angel Makers by Patti McCracken
This is a true-crime story like no other—a 1920s midwife who may have been the century's most prolific killer leading a murder ring of women responsible for the deaths of at least 160 men. The Angel Makers captures in expertly researched detail the entirety of this harrowing story, from the early murders to the final hanging—the story of one of the most sensational and astonishing murder rings in all of modern history.
---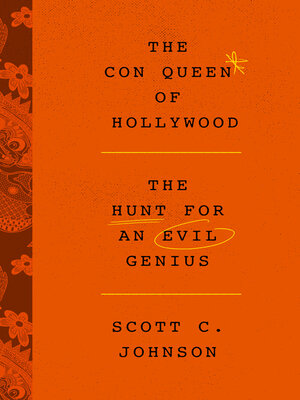 The Con Queen of Hollywood by Scott C. Johnson
Blending years of deep reporting with distinctive, powerful prose, Scott C. Johnson's unique true crime narrative recounts the tale of the brilliantly cunning imposter who carved a path of financial and emotional destruction across the world. Gifted with a diabolical flair for impersonation, manipulation and deception, the Con Queen used their skill with accents and deft psychological insight to sweep through the entertainment industry. Johnson traces the origins of this mastermind and follows the years-long investigation of a singularly determined private detective who helped deliver them to the FBI. Described by one victim as a "crazy, evil genius," the Con Queen enacted one of the most elaborate scams ever to hit Hollywood—the perfect criminal, committing the perfect crime for our time.
---
Looking for more true crime recommendations? This Professional Book Nerds podcast episode can satisfy your obsession for more books on the darker side: