Philippa Gregory is the reigning queen of historical fiction. Best known for her portrayals of royal women in the English court across historical periods from the 1400s to the 20th century and the wives of Henry VIII, this British novelist gives readers an imaginary peek behind the curtain into the lesser-known side of history—a woman's perspective.
Having published nearly 30 books, she's sat atop the throne since 1987 when she published her first novel, Wideacre, while finishing her PhD in 18th-century literature from the University of Edinburgh. Brimming with well-researched and historically accurate details, her novels whisk readers back in time with stories packed with royal drama, loyalty and romance.
Some of her most popular series available in the Libby app include:
---
Her latest novel, Normal Women, is scheduled to be released in October and challenges the assumption that women played no part in major historical events, mapping an alternative account of Britain's past through the eyes of guild widows, highwaywomen and other pivotal female figures.
NEW!
Normal Women
🎧 Also available as an audiobook
Release date: Oct. 26
Normal Women is a radical reframing of England's history, told not with the rise and fall of kings and the occasional queen, but through social and cultural transition, showing the agency, persistence and effectiveness of women in society—from 1066 to modern times.
Did women do nothing to shape England's culture and traditions during nine centuries of political turmoil, plague, famine, prosperity, religious reform? Philippa Gregory answers this question by telling stories of the soldiers, guild widows, highwaywomen, pirates, miners and ship owners, international traders, theatre impresarios, social campaigners and 'female husbands' who did much to build the fabric of society and in ways as diverse and varied as the women themselves.
This is not another book about heroines. Instead, it is a book about millions of women, not just three or four. The 'normal women' you meet in these pages rode in jousts, flew Spitfires, issued their own currency and built ships, corn mills and houses as part of their daily lives. They went to war, tilled the fields, campaigned, wrote and loved. They committed crimes, or treason, worshipped many types of gods, cooked and nursed, invented things and rioted. A lot. A landmark work of scholarship and storytelling, this is a history, not a call to action. It looks back at facts and the past lives of some 50% of the population without the judgmental eyes of the present. It cannot be a celebratory account about women's 'rise' because women are not equal yet. But by highlighting the drive, ingenuity and vast contribution made, it puts women back where they belong in our history—center stage.
---
When she's not writing, she's reading. Listen as Philippa shares why she reads as often as possible, regardless of what mood she's in.
---
Popular books by Philippa Gregory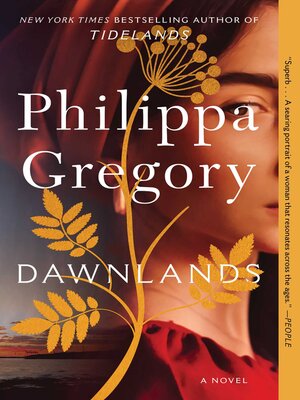 Dawnlands (2022)
It is 1685 and England is on the brink of a renewed civil war. King Charles II has died without an heir and his brother James is to take the throne. But the people are bitterly divided, and many do not welcome the new king or his young queen. Ned Ferryman cannot persuade his sister, Alinor, that he is right to return from America with his Pokanoket servant, Rowan, to join the rebel army. Instead, Alinor and her daughter Alys, have been coaxed by the manipulative Livia to save the queen from the coming siege. The rewards are life-changing: the family could return to their beloved Tidelands, and Alinor could rule where she was once lower than a servant.
Alinor's son is determined to stay clear of the war, but, in order to keep his own secrets in the past, Livia traps him in a plan to create an imposter Prince of Wales—a surrogate baby to the queen.
---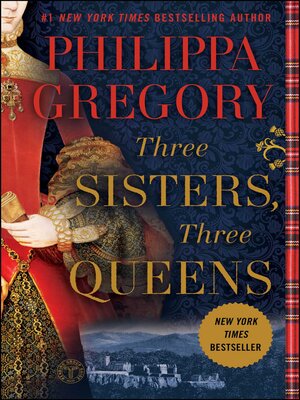 Three Sisters, Three Queens (2016)
When Katherine of Aragon is brought to the Tudor court as a young bride, the oldest princess, Margaret, takes her measure. With one look, each knows the other for a rival, an ally, a pawn, destined—with Margaret's younger sister Mary—to a unique sisterhood. The three sisters will become the queens of England, Scotland and France.
United by family loyalties and affections, the three queens find themselves set against each other. Katherine commands an army against Margaret and kills her husband James IV of Scotland. But Margaret's boy becomes heir to the Tudor throne when Katherine loses her son. Mary steals the widowed Margaret's proposed husband, but when Mary is widowed it is her secret marriage for love that is the envy of the others. As they experience betrayals, dangers, loss and passion, the three sisters find that the only constant in their perilous lives is their special bond, more powerful than any man, even a king.
---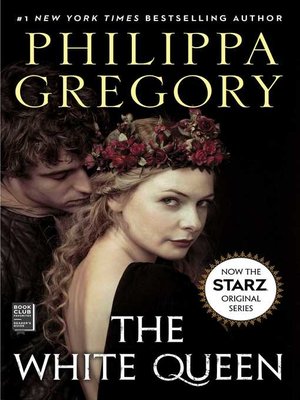 The White Queen (2009)
Elizabeth Woodville is a woman of extraordinary beauty and ambition. Her mother is Jacquetta, also known as the mystical lady of the rivers, and she is even more determined to bring power and wealth to the family line. While riding in the woods one day, Elizabeth captures the attentions of the newly crowned King Edward IV and, despite her common upbringing, marries him in secret.
When she is raised up to be his queen, the English court is outraged, but Elizabeth rises to the demands of her exalted position and fights for her family's dominance. Yet despite her best efforts, and even with the help of her mother's powers, her two sons become pawns in a famous unsolved mystery that has confounded historians for centuries: the lost princes in the Tower of London.
---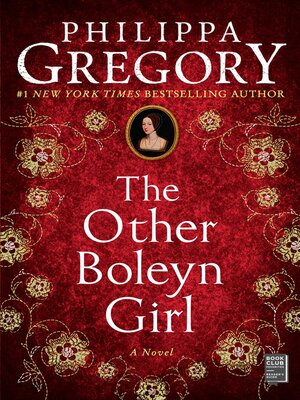 The Other Boleyn Girl (2004)
When Mary Boleyn comes to court as an innocent girl of 14, she catches the eye of the handsome and charming Henry VIII. Dazzled by the king, Mary falls in love with both her golden prince and her growing role as unofficial queen. However, she soon realizes just how much she is a pawn in her family's ambitious plots as the king's interest begins to wane, and soon she is forced to step aside for her best friend and rival: her sister, Anne. With her own destiny suddenly unknown, Mary realizes that she must defy her family and take fate into her own hands.
---
Want to hear more?
Listen as the Professional Book Nerds chat with Philippa about her novel Tidelands, the launch of the Fairmile series that introduces readers to the working class of the south coast of England and how she researches the women in her novels.
---
Dive in to history and borrow one of Philippa's books today from your library on the Libby app.
*Title availability may vary by region.