Record-shattering high temperatures are broiling all over the globe. Time for an icy read to help you chill out. Check out these titles set in cold places, available to borrow from your library on the Libby app.
Cli-fi reads
Check out these cli-fi (climate fiction) reads that explore the ice-cold possibilities of global warming and climate change.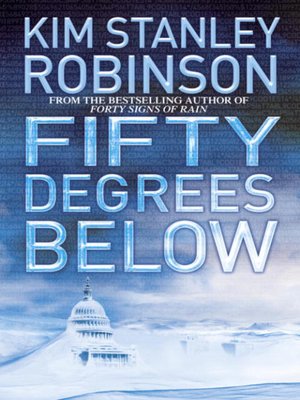 Fifty Degrees Below by Kim Stanley Robinson
Set in our nation's capital, here's a chillingly realistic tale of people caught in the collision of science, technology and the consequences of global warming.
---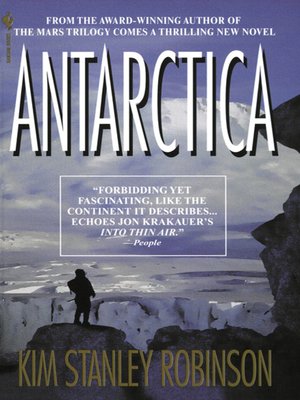 Antarctica by Kim Stanley Robinson
The award-winning author of the Mars trilogy takes readers to the last pure wilderness on Earth in this powerful and majestic novel.
---
Bone-chilling horror
For fear and trembling over wintry landscapes, try one of these horror stories to make you shiver.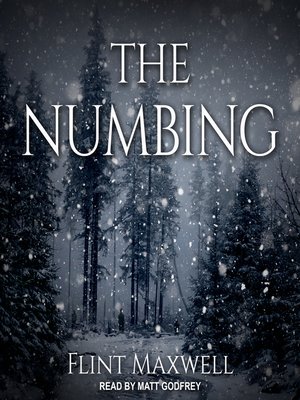 The Numbing by Flint Maxwell
Evil awaits. After the devastating events on Prism Lake, Grady and the other survivors head south, hoping to find safety in one of the rumored "Cities of Light." But as they embark on their journey, they quickly discover the monsters aren't the only things out in the snow they must fear.
---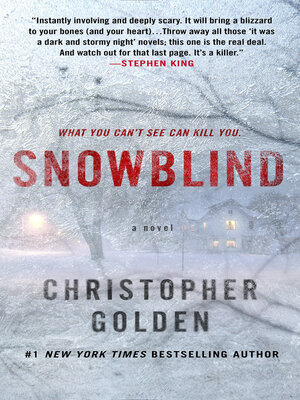 Snowblind by Christopher Golden
In Christopher Golden's first horror novel in more than a decade—a work reminiscent of early Stephen King—Snowblind updates the ghost story for the modern age.
---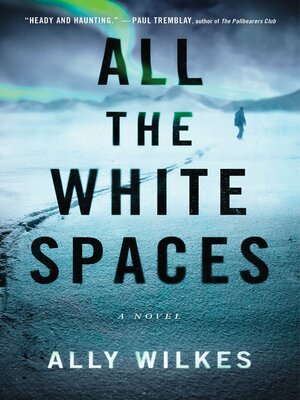 All the White Spaces by Ally Wilkes
Something deadly and mysterious stalks the members of an isolated polar expedition in this haunting and spellbinding historical horror novel, perfect for fans of Dan Simmons's The Terror and Alma Katsu's The Hunger.
---
Love on the ice
These romance titles bring the frost and the heat at the same time!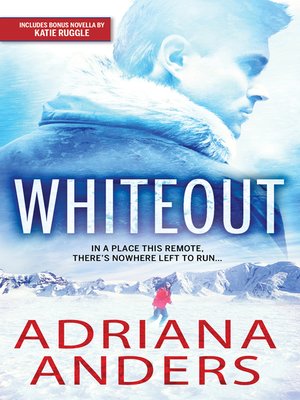 Whiteout by Adriana Anders
Brace yourself for this fast-paced romantic suspense novel full of fan-favorite tropes: Forced proximity (forget only one bed—there's only one sleeping bag!), survival romance, locked box suspense, grumpy/sunshine goodness and scorching, brain-melting heat despite the freezing Antarctic setting.
---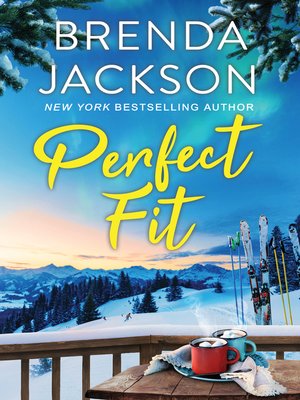 Perfect Fit by Brenda Jackson
In this sexy, heartfelt classic from romance legend Brenda Jackson, one woman's run of bad luck may end in the sweetest kind of windfall.
---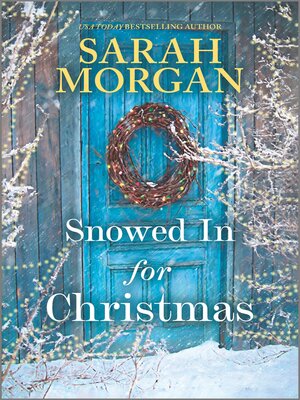 Snowed in for Christmas by Sarah Morgan
What happens if the only Christmas celebration you want to attend is one you haven't been invited to? Sarah Morgan delights with this hilarious and heartwarming Christmas cracker of a novel.
---
Subfreezing survival
They did what?!? These nonfiction titles of subfreezing survival and endurance will give you the chills.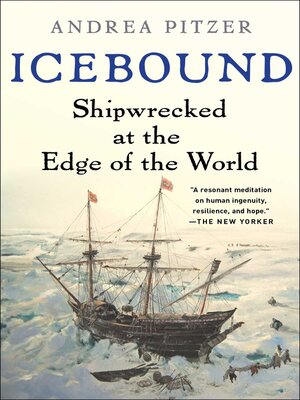 Icebound: Shipwrecked at the Edge of the World by Andrea Pitzer
In the tradition of Hampton Sides's In the Kingdom of Ice, a "gripping adventure tale" (The Boston Globe) recounting Dutch polar explorer William Barents' three harrowing Arctic expeditions—the last of which resulted in a relentlessly challenging year-long fight for survival.
---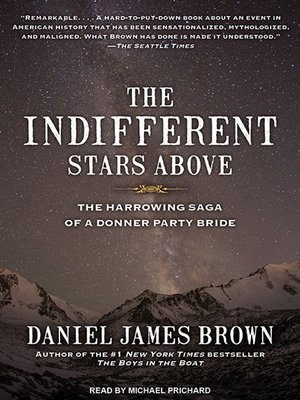 The Indifferent Stars Above: The Harrowing Saga of a Donner Party Bride by Daniel James Brown
In this gripping narrative, Daniel James Brown details the tragic story of the doomed Donner party, as seen through the prism of one young woman who survived.
---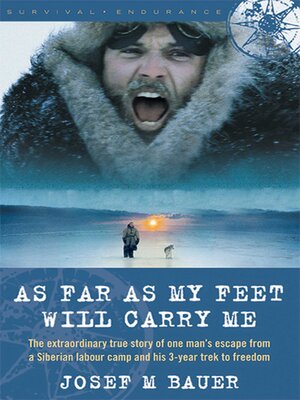 As Far as My Feet will Carry Me: The Extraordinary True Story of One Man's Escape from a Siberian Labor Camp and His 3-Year Trek to Freedom by Josef M. Bauer
In 1944, German paratrooper Clemens Forell was captured by the Soviets and sentenced to 25 years of labor. Driven to desperation by the brutality of the prison camp, he staged a daring escape. Forell traveled 8,000 miles in barren, frozen wilderness, haunted by blizzards, wolves, criminals, the KGB and the fear of recapture. Only a remarkable will to survive, and a bit of luck, allowed him to reach the safety of the Persian border.
---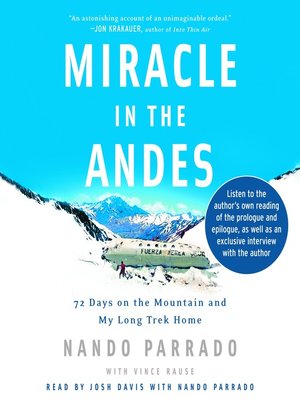 Miracle in the Andes by Nando Parrado
Decades after the disaster, Parrado tells his story with remarkable candor and depth of feeling. This first-person account of the crash and its aftermath is more than a riveting tale of true-life adventure; it is a revealing look at life at the edge of death and a meditation on the limitless redemptive power of love.
---
Cool kids reads
Are the kids alright? Cool them off with these favorites.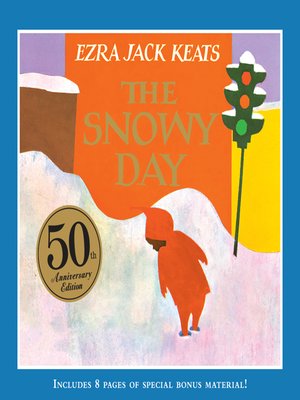 The Snowy Day by Ezra Jack Keats
The adventures of a little boy in the city on a very snowy day.
---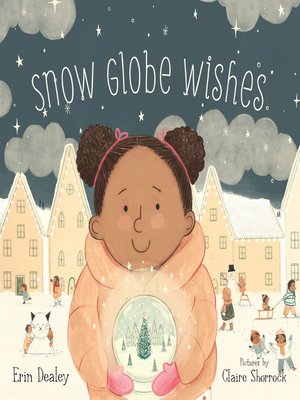 Snow Globe Wishes by Erin Dealey
As the worst snowstorm of the year rolls in, one family hunkers down together in a cozy blanket fort for the night. A little girl makes a wish on a snow globe and, in the morning, the sun rises on a winter wonderland. And what if, on this snow-filled day, families shake their busy lives and everyone goes out to play?
---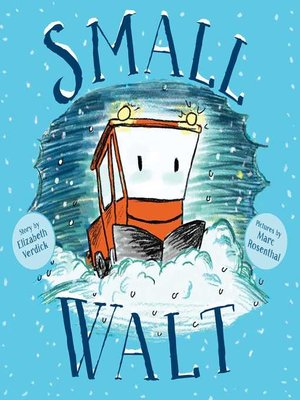 Small Walt by Elizabeth Verdick
Small Walt and his driver, Gus, take on a blizzard! All the bigger snowplows doubt that Walt has what it takes to plow the roads in the storm, but Walt is determined to prove them wrong.
---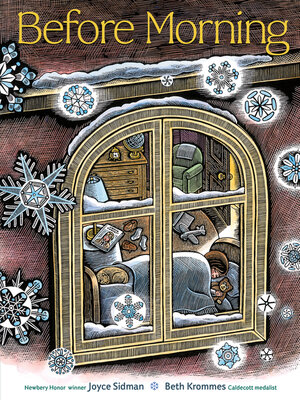 Before Morning by Joyce Sidman and Beth Krommes
There are planes to fly and buses to catch, but a child uses the power of words, in the form of an invocation, to persuade fate to bring her family a snow day—a day slow and unhurried enough to spend at home together.
---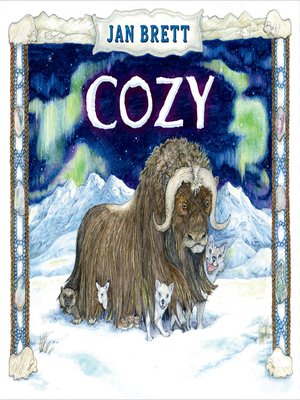 Cozy by Jan Brett
A group of clever animals find an unusual but warm and furry home during Alaska's long winter in Jan Brett's snowy adventure.
---
Ride the heat wave with these cool books, available on Libby.