I set a lofty reading goal this year. I decided this was the year I'd read War & Peace. With just one chapter a day at 361 chapters, it's the perfect year-long challenge. Recruiting a friend to read along with me was a good choice, and discussing the drama of the Russian aristocracy might be the only thing that's kept me going. The peace part, anyway, has been enjoyable to read, but I'm certainly not ready for any pop quizzes. And while I've stuck to my promise of a chapter a day, I also had other goals around the number of books I'd like to read this year, which hasn't exactly been going to plan. I'll blame Tolstoy.
If you haven't set any reading goals this year, there are a few good reasons why creating some structure can be a good idea. Goals keep motivation high and just the act of putting a goal out into the universe establishes reading as a priority, in turn making it more likely you'll carve out time for it. Some challenges like the Professional Book Nerds Podcast Reading Challenge encourage readers to read outside of their usual fare, and this can help you discover a new genre or author you otherwise may have missed.
Listen as Professional Book Nerds hosts Joe and Emma share some suggested books to help you complete your 2023 reading challenge:
Now's a good time to take stock of how you're doing on your goals and make any necessary adjustments. Read on if you're looking for ideas on how to put the spark back into your reading habit for the last half of the year.
Make new goals
Maybe life threw you a curveball this year, or you just haven't been able to finish the books you started. Whatever the case, it may be time to reassess. If a book per week isn't working out, try a book per month for the last half of the year. There's no shame in re-evaluating to get back on track.
Adjust your habits
If your current reading habits aren't working for you, try mixing it up. Audiobooks on the Libby app while you're driving, cooking, exercising, crafting or just about anything else can help you get through books faster when you're short on downtime. Setting aside just 5-10 minutes every day is another slow but steady way to suddenly find yourself with a stack of finished books. Another good way to read more consistently is to find a friend. A book buddy holds you accountable and you can share and discuss the book together, building your friendship and crushing your goals at the same time. If discussing books with others gives you a thrill, book clubs can also make your reading more social, and therefore, more likely to stick.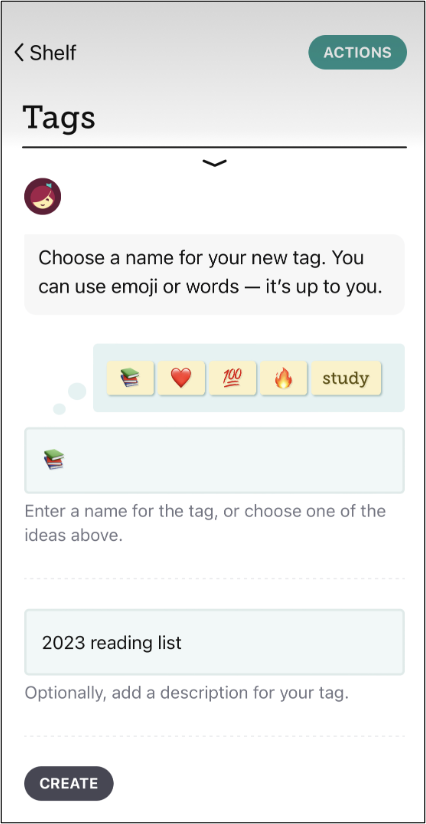 Keep track of your progress
If your goal is quantity, you can easily track how many books you've finished this year by using tags in Libby. You can create tags to make lists of books you want to read or the titles you've already borrowed this year to keep yourself informed of your progress and on track.
Pack a good read
If your everyday life hasn't been conducive to sitting down to read, plan to start and finish an ebook or audiobook on your next vacation. They won't take up any space in your luggage, and the change of scenery and extra time will give you the chance to get reacquainted with reading.
Have fun
Picking up a book is relaxing, exciting, challenging and rewarding. With access to so many great books for free from the library, the most important thing of all about reading is that you have fun and savor it now and all year long.
---
For weekly reading inspiration, subscribe to Libby Life. We'll send you an email with the latest books, reading trends, author insights and more to fuel your love of reading and keep motivation strong throughout the year.