Like many things, OverDrive's Digital Bookmobile had to take a pause beginning in March 2020 due to COVID. Before then, this 53-foot toterhome truck traveled the country as a community outreach vehicle for public libraries and schools to promote their digital collections.
After 3 years off the road, the Digital Bookmobile will once again be opening its doors and welcoming readers of all ages in the Cleveland area to climb aboard and learn about the Libby app offering free ebooks, audiobooks and more from the library.
Whether you want to use the Libby app but aren't sure how to get started, or you've borrowed books through Libby for years and are looking for tips on how to maximize your digital reading experience, hop aboard the air-conditioned, ADA-accessible Digital Bookmobile and chat with our Libby experts.
Learn how to manage multiple library cards, utilize tagged lists, express interest in titles that aren't in your library's collection yet and more!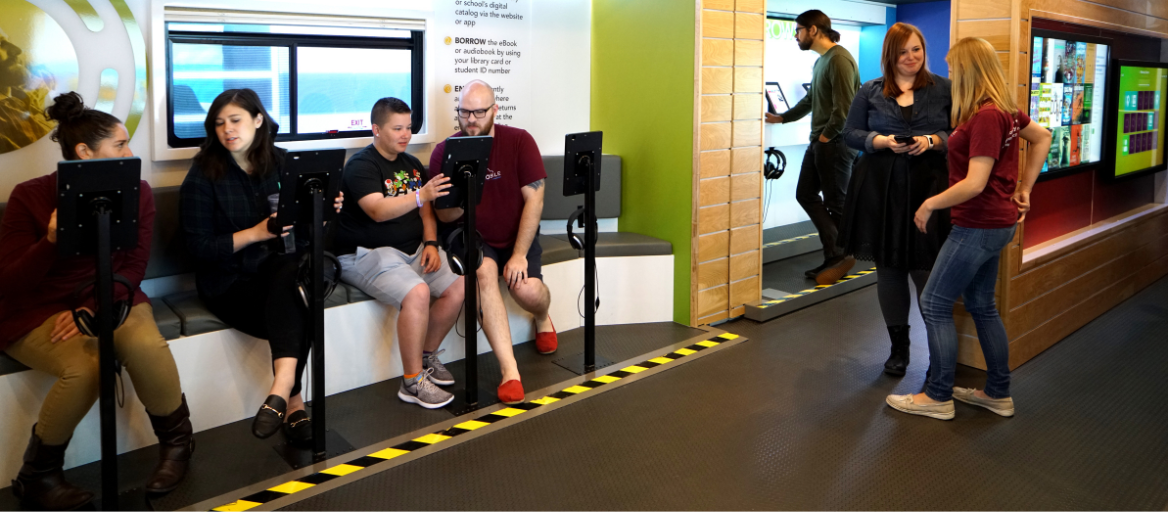 Here's everything you need to know before your visit:
Who can visit?
Readers of all kinds are welcome to attend this free event.
What should I bring?
To get the most out of your visit, we recommend bringing:
☑️ Your app store credentials (if you haven't downloaded Libby yet)
☑️ Your library cards
☑️ Your device (you can view a list of devices that are compatible with Libby in this article)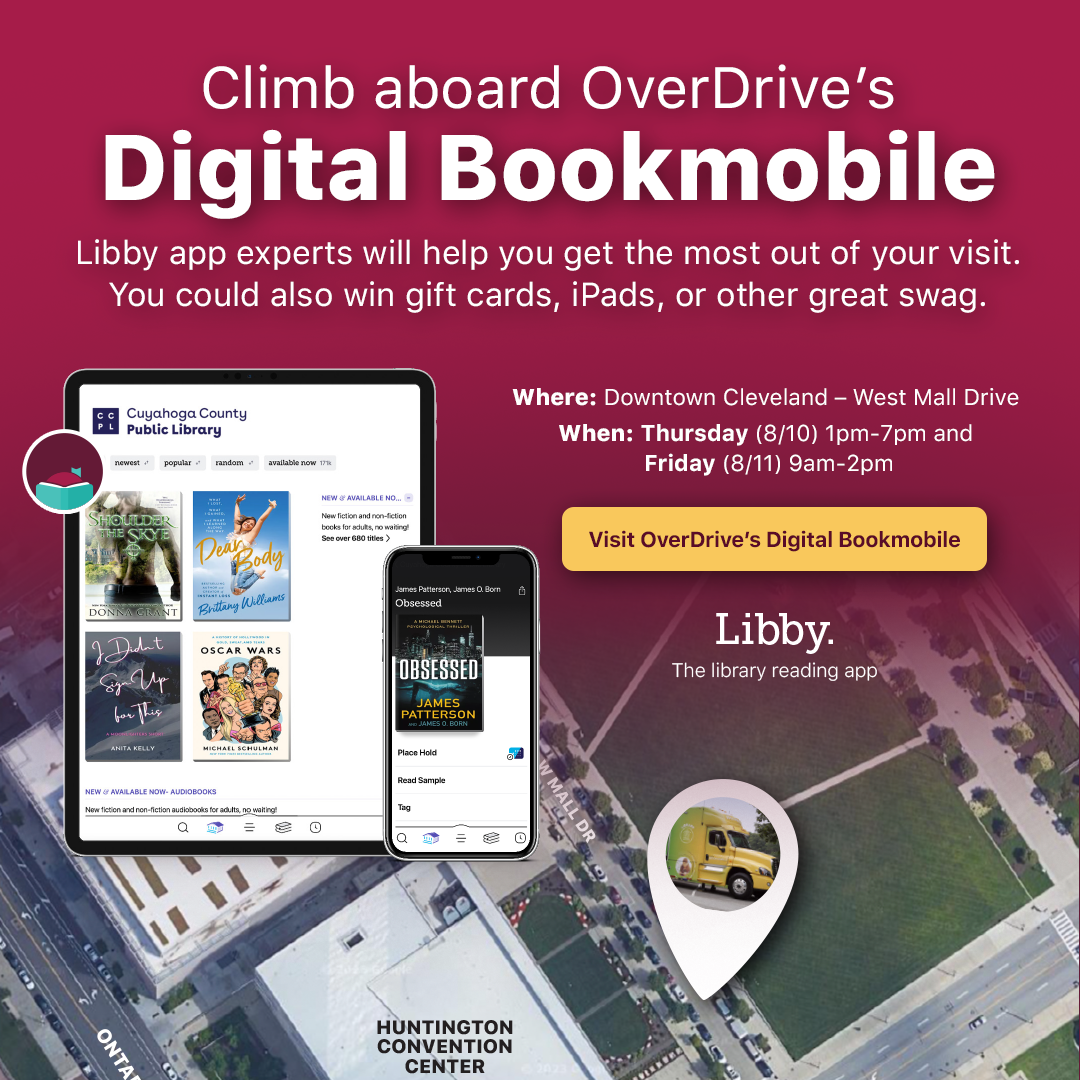 When will the Digital Bookmobile be open?
The Digital Bookmobile will be open on Thursday, Aug. 10 from 1 PM - 7 PM and Friday, Aug. 11 from 9 AM - 2 PM.
Where's the event?
The Digital Bookmobile will be parked in Downtown Cleveland on West Mall Drive outside of the Huntington Convention Center.
Why should I visit the Digital Bookmobile?
In addition to one-on-one help and support from Libby experts, you can take home a wealth of Libby swag and giveaways! All visitors will be entered to win one of six iPad minis and can spin our prize wheel for a chance to win Libby stickers, gift cards and more. One lucky visitor that completes our Libby scavenger hunt will win a 7th gen iPad (10.2" display).
Not in the Cleveland area?
Register for an upcoming Getting Started with Libby live webinar, where you can get some help from our Libby experts.
This one-hour webinar will show you everything you need to know to get started, from downloading the app and signing in to searching and borrowing titles, placing holds, adjusting reading settings and more. If you can't attend live, the session will be recorded and emailed to everyone registered 24 hours after the webinar.