If you're stuck at home with yours this summer, you know that families can be complex and messy. Sharing a space—and a past—can be complicated when you also share a bloodline. No one understands this more than Natalie Walker, the protagonist in A Very Typical Family, who accidentally put hers behind bars.
This delightfully dark-humored, uplifting family saga by Sierra Godfrey is the next pick in the global digital book club, Big Library Read, where readers worldwide can borrow and enjoy the same book at the same time thanks to their public library.
Whether you relate to the sibling drama or are just looking for a great beach read, readers can dive into the ebook or audiobook version from July 13-27 without any waitlists or holds on the Libby app from your local library.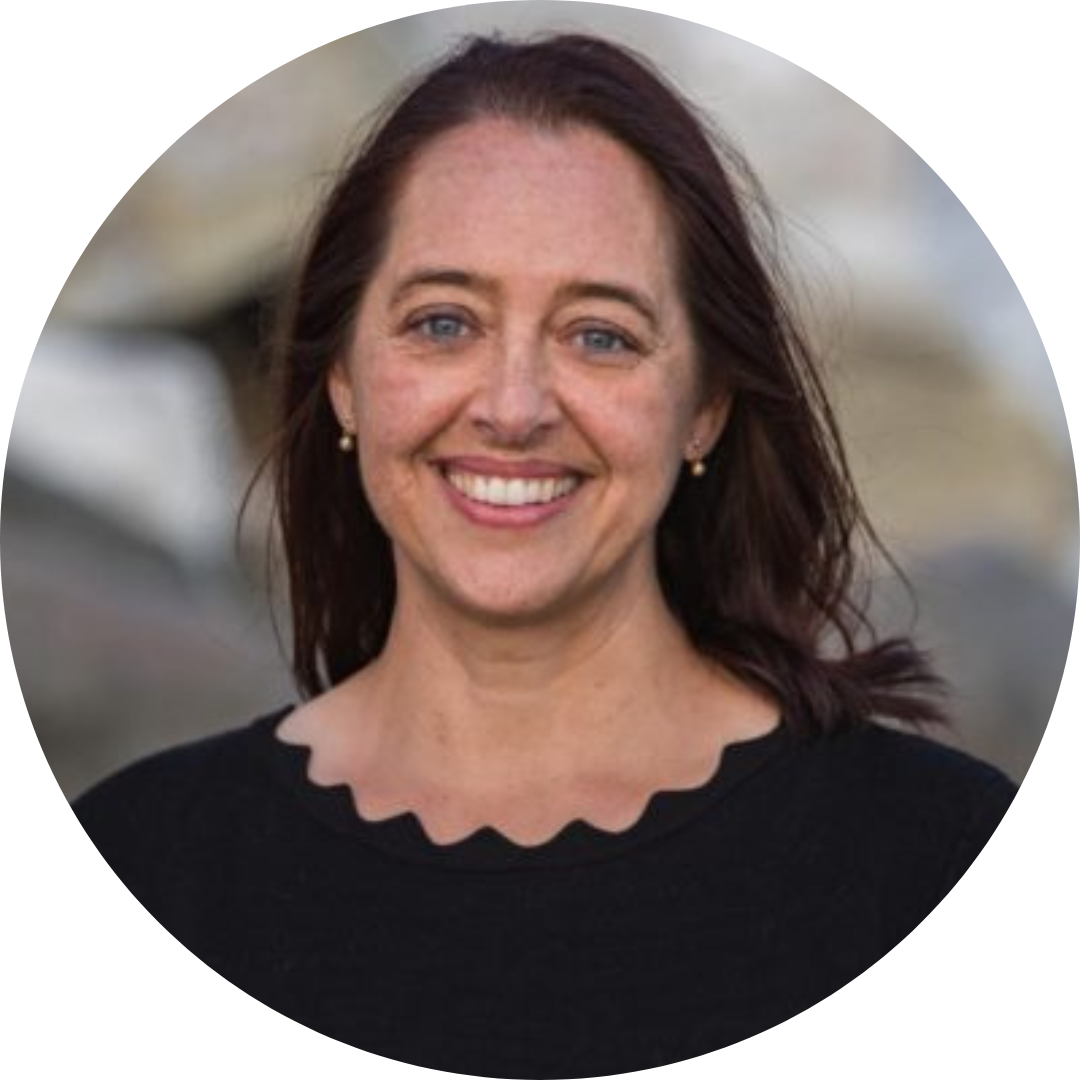 Set amidst the rich imagery of coastal California, Godfrey's debut novel engrosses readers in an inheritance struggle mixed with family intrigue and a surprising love story, all while balancing the complex bonds and emotional scars of your typical family.
Already receiving rave reviews (Booklist calls it "atmospheric and uplifting"), this May 2023 release is available with a book club guide featuring Q&A and reading group discussion questions from the author.
---
All families are messy. Some are disasters.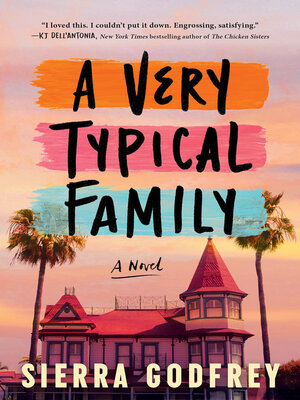 Natalie Walker is the reason her older brother and sister went to prison over 15 years ago. She fled California shortly after that fateful night and hasn't spoken to anyone in her family since. Now, on the same day her boyfriend steals her dream job out from under her, Natalie receives a letter from a lawyer saying her estranged mother has died and left the family's historic Santa Cruz house to her. Sort of. The only way for Natalie and her siblings to inherit it is for all three adult children to come back and claim it—together.
Natalie drives cross-country to Santa Cruz with her willful cat in tow expecting to sign some papers, see siblings Lynn and Jake briefly, and get back to sorting out her life in Boston. But Jake, now an award-winning ornithologist, is missing. And Lynn, working as an undertaker in New York City, shows up with a teenage son. While Natalie and her nephew look for Jake—meeting a very handsome marine biologist who immediately captures her heart—she unpacks the guilt she has held onto for so many years, wondering how (or if) she can salvage a relationship with her siblings after all this time.
---
Special interview 🎤
At 11 AM PT July 20, author Sierra Godfrey will be joined by Liberty Hardy of Book Riot for a live interview and Q&A session, thanks to the Contra Costa County Library (CA). Following will be a special reading from Godfrey's next book, The Second Chance Hotel.
Register for free here.
---
More books about modern family relationships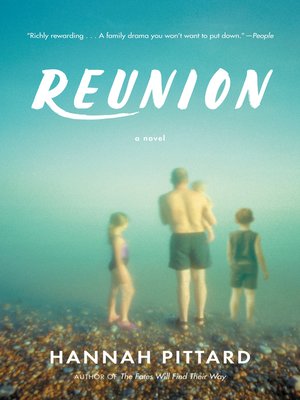 Reunion by Hannah Pittard
Five minutes before her flight is set to take off, Kate Pulaski, failed screenwriter and newly failed wife with scarcely a hundred dollars to her name, learns that her estranged father has killed himself. More shocked than saddened by the news, she gives in to her siblings' request that she join them, along with her many half-siblings and most of her father's five former wives, in Atlanta, their birthplace, for a final farewell. Written with huge heart and bracing wit, Reunion takes place over the following four days, as family secrets are revealed, personal foibles are exposed, and Kate—an inveterate liar looking for a way to come clean—slowly begins to acknowledge the overwhelming similarities between herself and the man she never thought she'd claim as an influence, much less a father.
---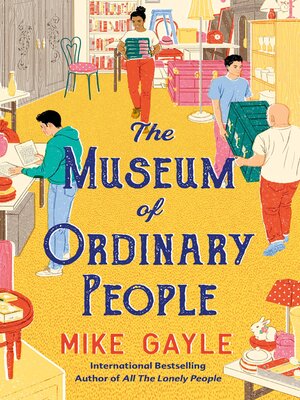 The Museum of Ordinary People by Mike Gayle
Still reeling from the sudden death of her mother, Jess is about to do the hardest thing she's ever done: empty her childhood home so that it can be sold. As she sorts through a lifetime of memories, everything comes to a halt when she comes across something she just can't part with: an old set of encyclopedias. To the world, the books are outdated and ready to be recycled. To Jess, they represent love and the future that her mother always wanted her to have. In the process of finding the books a new home, Jess discovers an unusual archive of letters and photographs housed in a warehouse known as the Museum of Ordinary People. Irresistibly drawn, she becomes the museum's unofficial custodian, along with the warehouse's mysterious owner. As they delve into the history of objects in their care, they not only unravel heart-stirring stories that span generations and continents, but also unearth long-buried secrets that lie closer to home.
---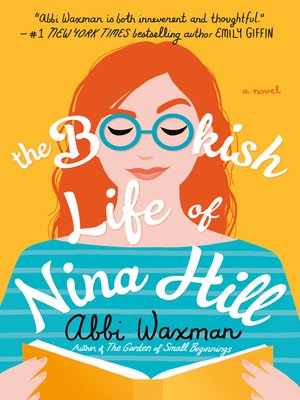 The Bookish Life of Nina Hill by Abbi Waxman
Meet Nina Hill: A young woman supremely confident in her own...shell. Nina has her life just as she wants it: a job in a bookstore, a kick-butt trivia team, a world-class planner and a cat named Phil. If she sometimes suspects there might be more to life than reading, she just shrugs and picks up a new book. When the father Nina never knew existed suddenly dies, leaving behind innumerable sisters, brothers, nieces and nephews, Nina is horrified. They all live close by! They're all excited to meet her! And as if that wasn't enough, Tom, her trivia nemesis, has turned out to be cute, funny and deeply interested in getting to know her. It's time for Nina to come out of her comfortable shell, but she isn't convinced real life could ever live up to fiction. It's going to take a brand-new family, a persistent suitor and the combined effects of ice cream and trivia to make her turn her own fresh page.
---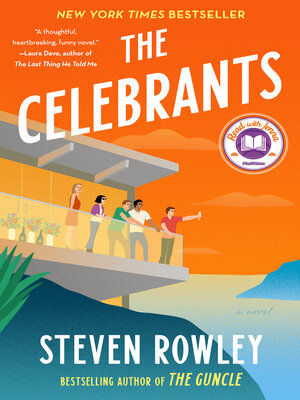 The Celebrants by Steven Rowley
It's been a minute—or five years—since Jordan Vargas last saw his college friends, and 28 years since their graduation when their adult lives officially began. Now Jordan, Jordy, Naomi, Craig and Marielle find themselves at the brink of a new decade, with all the responsibilities of adulthood, yet no closer to having their lives figured out. Though not for a lack of trying. Over the years they've reunited in Big Sur to honor a decades-old pact to throw each other living "funerals," celebrations to remind themselves that life is worth living—that their lives mean something, to one another if not to themselves. But this reunion is different. They're not gathered as they were to bolster Marielle as her marriage crumbled, to lift Naomi after her parents died or to intervene when Craig pleaded guilty to art fraud. This time, Jordan is sitting on a secret that will upend their pact.
---
The next pick in the Big Library Read global book club will be announced in November. To stay up to date on all the latest book club picks, subscribe to Libby Life.
💬 Join the conversation on social media by using #biglibraryread for a chance to win prizes!
Happy reading!