I'll admit it. Sometimes I have trouble finding time to sit down and read. I love reading, and try to prioritize it whenever I can, but there are modern-day hurdles that often steal my precious reading time. As the mom of a young child, some days, Bad Kitty dominates my reading list. There are also pets, and chores, and errands, and work, not to mention sleep. The good news? I don't have to sit down and read to read. I can read while I'm engaging in all of those other "time-stealing" activities like driving to work, exercising, pulling weeds, folding laundry, cooking dinner, cleaning the house, taking a shower. Thanks to the convenience of audiobooks, my reading time has returned.
Besides being an excellent multitasking tool, audiobooks tout even more ear-perking benefits:
Positive effects on students & reluctant readers
We all know how important reading is to supporting a child's education. But some children struggle with it more than others, and in a time when their FYP looks more enticing than a chapter book, meeting them in the digital space where they already are can make a difference.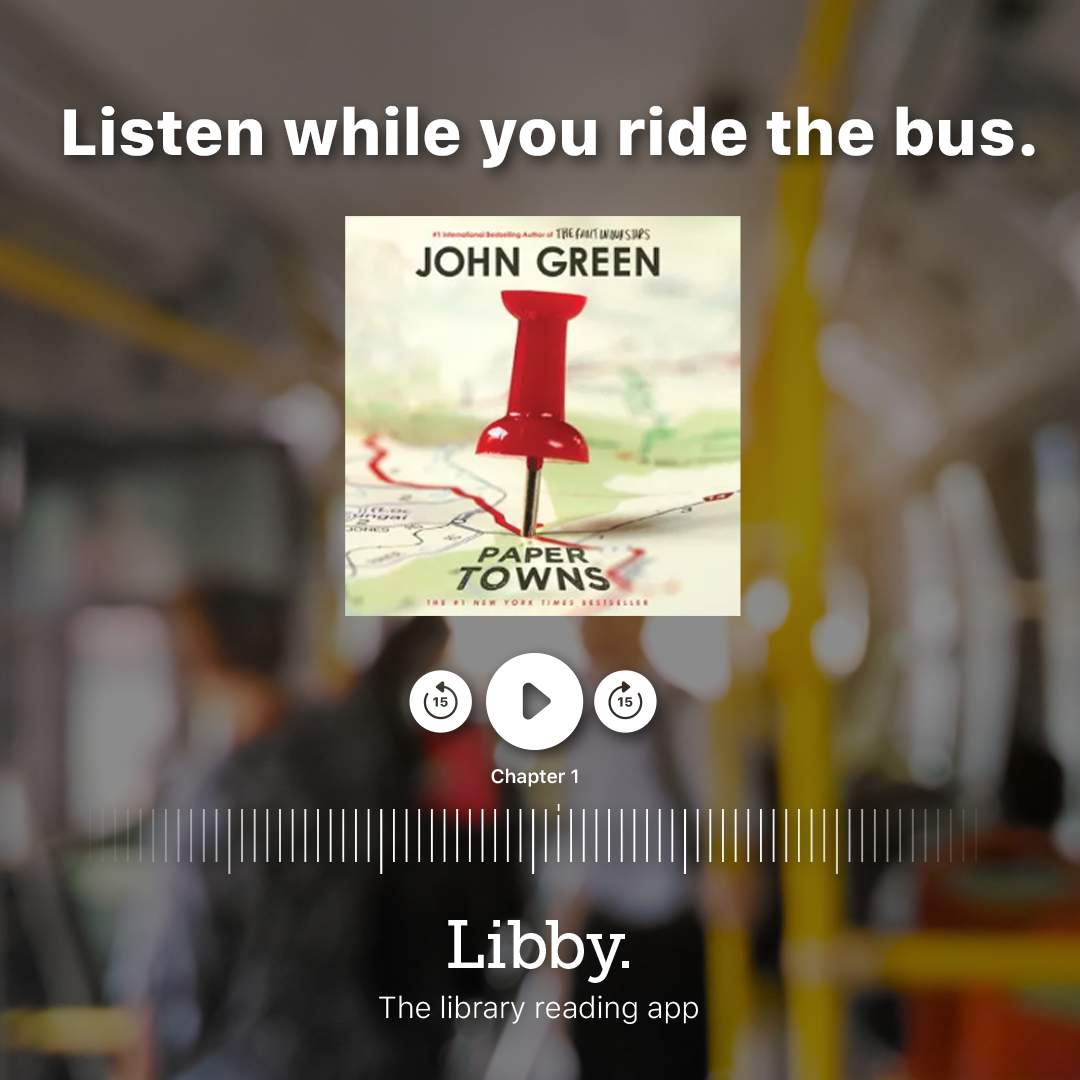 Students who have different learning needs like ADHD or dyslexia may benefit from hearing stories read aloud. Challenges presented by decoding, word recognition or sitting still and focusing may deter kids from even trying. Audiobooks allow them to keep up with the material, expose them to new concepts and ideas and build their confidence in the classroom. Plus, they can go at their own pace.
Even children without learning difficulties go through phases where they're less interested in books, and audiobooks can help them keep on reading.
Audiobooks also have a built in "cool factor" for the younger, tech-centric generation. Listening to a story through AirPods on a smartphone is appealing since they're already used to consuming digital information.
---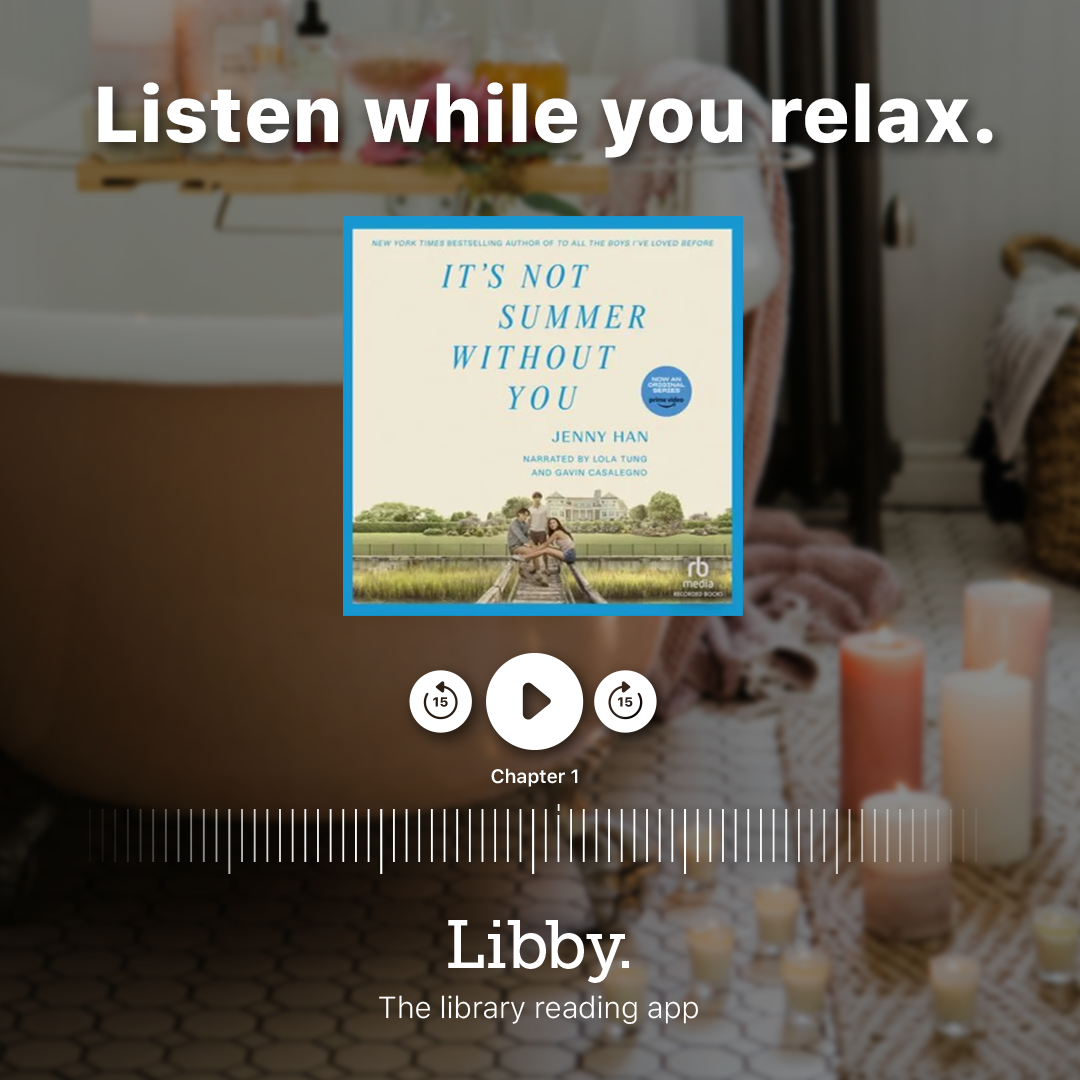 Human voice adds an emotional connection
Being read to by another person is like a warm hug. Many of us have fond memories of this experience from our parents or caregivers. There's comfort in hearing the soothing, even tones of another human voice, and this could stimulate a stronger emotional response within us than written narrative, tapping into the "emotional cortex" of the brain.
Other studies suggest that hearing narration in the voices of authors that share a heritage with the books' characters can be an enriching experience. For #OwnVoices books, listeners can build a deeper connection with the text when hearing narrators with commonalities.
---
Builds comprehension
Some say that listening to an audiobook is lazy and doesn't require the same amount of concentration as reading. Studies suggest the opposite may be true.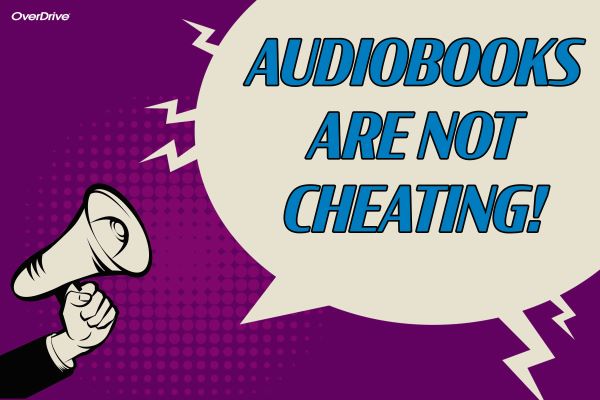 Comprehension skills are shown to work the same whether you're reading or listening, and understanding and retaining information works similarly at the cognitive level regardless of the format.
For young readers, the experience of listening also builds reading comprehension, expanding understanding of pronunciation, tone, story structure and sentence composition.
Whether you're listening in the living room on your Sonos speakers, in the car with CarPlay, Android Auto, bluetooth connection or just good old fashioned headphones, you can be sure the information you are absorbing is the same as if you were reading text.
---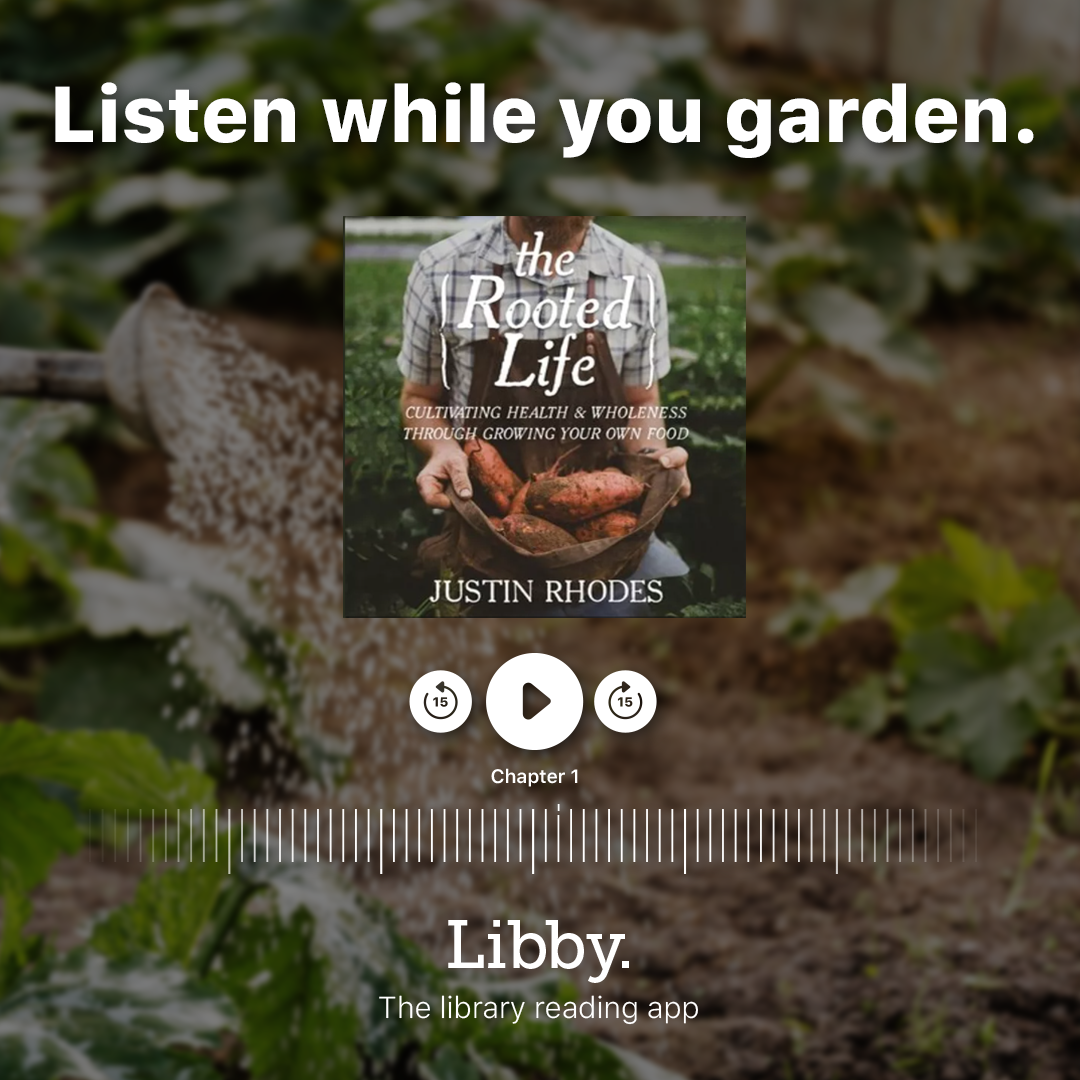 Improves our health
Audiobooks can improve health and happiness. Some find that listening to an audiobook before bed can help them fall asleep faster. It can be reminiscent of being read to as a child, and it might mean you're less likely to stare at a screen and take in that blue light before bedtime.
It's also been proven that audiobooks help improve the symptoms of depression, anxiety, obsessive-compulsiveness and more in the elderly population.
They also boost productivity—you can do a lot more while listening than you can reading, and these positive benefits make us feel motivated to tackle our to-do list or everyday routines.
---
More access, less money
Physical audiobooks and audiobook subscriptions can be pricey, so it can be a big investment to start listening. Through the Libby app from your library, you have a wide selection to choose from at no cost.
Decided you're not in love with a particular narrator's voice? Return it and try another until you find what you like. Don't have time to go to the library? Just open up the app on your phone and borrow right away. The barriers that are removed with digital audiobook lending allow more people to experience the magic of a story being read to them.
Ready to start listening? Here are some audiobook recommendations you can enjoy anytime on Libby: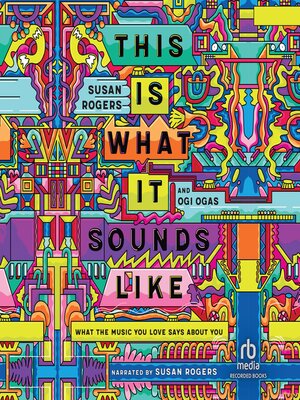 This Is What It Sounds Like: What the Music You Love Says About You by Susan Rogers
A legendary record producer turned brain scientist explains why you fall in love with music. This Is What It Sounds Like is a journey into the science and soul of music that reveals the secrets of why your favorite songs move you. But it's also a story of a musical trailblazer who began as a humble audio tech in Los Angeles, rose to become Prince's chief engineer for Purple Rain and then created other No. 1 hits, including Barenaked Ladies' "One Week," as one of the most successful female record producers of all time. Now an award-winning professor of cognitive neuroscience, Susan Rogers leads readers to musical self-awareness.
---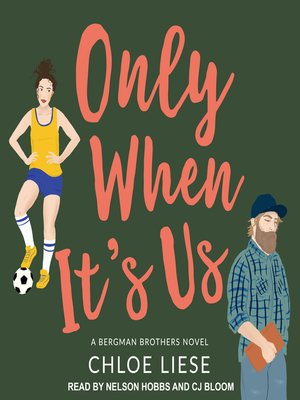 Only When It's Us by Chloe Liese
Ryder: Why Willa Sutter hates me, I don't know. What I do know is that Willa is the kind of chaos I don't need in my tidy life. She's the next generation of women's soccer. Wild hair, wilder eyes. And a temper that makes the devil seem friendly. She's a thorn in my side, a menacing, cantankerous, pain-in-the-ass who's turned our business mathematics course into a gladiator arena.
Willa: Rather than give me the lecture notes I missed like every other instructor I've had, my professor tells me to get them from the silent, surly flannel-wearing mountain man sitting next to me in class. Well, I tried. And what did I get from Ryder Bergman? Ignored. What a complete neanderthal. I've battled men before, but with Ryder, it's war. I'll get those notes and crack that Sasquatch nut if it's the last thing I do, then I'll have him at my mercy.
---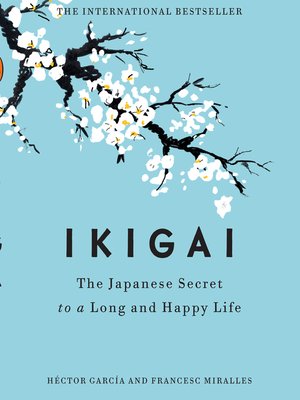 Ikigai by Hector Garcia
According to the Japanese, everyone has an ikigai—a reason for living. And according to the residents of the Japanese village with the world's longest-living people, finding it is the key to a happier and longer life. Having a strong sense of ikigai—the place where passion, mission, vocation and profession intersect—means that each day is infused with meaning. It's the reason we get up in the morning. It's also the reason many Japanese never really retire (in fact there's no word in Japanese that means retire in the sense it does in English): They remain active and work at what they enjoy, because they've found a real purpose in life. In researching this book, the authors interviewed the residents of the Japanese village with the highest percentage of 100-year-olds-one of the world's Blue Zones.
---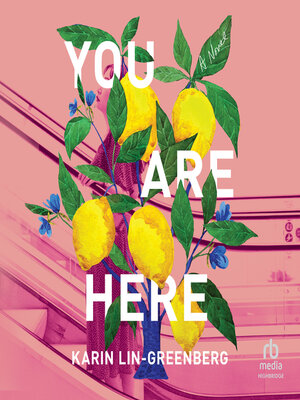 You Are Here by Karin Lin-Greenberg
The inhabitants of a small town have long found that their lives intersect at one focal point: the local shopping mall. But business is down, stores are closing, and as the institution breathes its last gasp, the people inside it dream of something different, something more. You Are Here brings this diverse group of characters vividly to life. It is a keenly perceptive and deeply humane portrait of a community in transition, ultimately illuminating the magical connections that can bloom from the ordinary wonder of our everyday lives.
---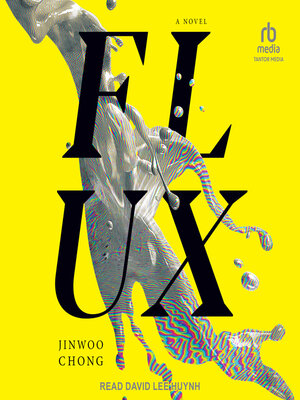 Flux by Jinwoo Chong
Four days before Christmas, 8-year-old Bo loses his mother in a tragic accident, 28-year-old Brandon loses his job after a hostile takeover of his big-media employer and 48-year-old Blue, a key witness in a criminal trial against an infamous now-defunct tech startup, struggles to reconnect with his family. So begins Chong's dazzling, time-bending debut that blends elements of neo-noir and speculative fiction as the lives of Bo, Brandon and Blue begin to intersect, uncovering a network of secrets and an experimental technology that threatens to upend life itself.
---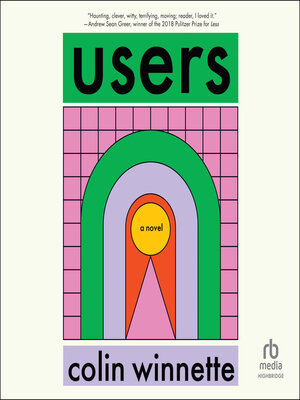 Users by Colin Winnette
Miles, a lead creative at a midsize virtual reality company known for its "original experiences," has engineered a new product called The Ghost Lover. Wildly popular from the outset, the "game" is simple: a user's simulated life is almost identical to their reality, except they're haunted by the ghost of an ex-lover. However, when a shift in the company's strategic vision puts The Ghost Lover at the center of a platform-wide controversy, Miles becomes the target of user outrage. These persistent threats push Miles into a paranoid panic. The once-promising road to success becomes a narrow set of choices for Miles, who, in a last ditch effort to save his job, pitches his masterpiece, a revolutionary device code-named the Egg, which will transform the company.
---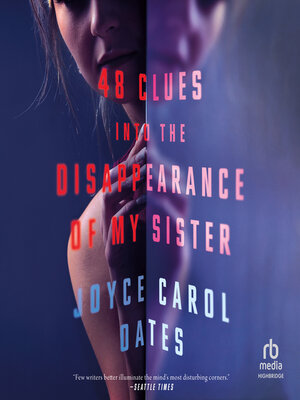 48 Clues Into the Disappearance of My Sister by Joyce Carol Oates
Marguerite, a beautiful woman, has disappeared from her small town in Upstate New York. But is foul play involved? Or did she merely take an opportunity to get away for fun, or finally make the decision to leave behind her claustrophobic life of limited opportunities? Her younger sister Gigi wonders if the flimsy silk Dior dress, so casually abandoned on the floor, is a clue to Marguerite's having seemingly vanished. The police examine the footprints made by her Ferragamo boots leaving the house, ending abruptly, and puzzle over how that can help lead to her. Gigi, not so pretty as her sister, slowly reveals her hatred for the perfect, much-loved, Marguerite. Bit by bit, like ripping the petals off a flower blossom, revelations about both sisters are uncovered.
---
Download the free Libby app from your library and start reaping the benefits today.