Oprah. Reese. Jenna. Emma and Karah. Shonda. All celebrities with their own book clubs, putting their stamp of approval on new books and catapulting authors into instant success. If you're stuck in a reading rut or would love to a join a community of like-minded book lovers, jumping on the celebrity book club bandwagon is a great way to find a recommendation you'll probably love. Your local book club can even follow along as these vetted selections are sure to keep your meetings lively and fun.
While there's many more celebrities with book clubs out there, here are 5 of the most popular and some of their recent picks that are available in ebook and audiobook formats. Borrow them from your local library and read or listen on the Libby app.
Oprah has been at it for 2 decades, recommending books to readers since 1996. All chosen by the famous talk show host, these books spark conversation, help emerging authors and also resonate with Oprah herself.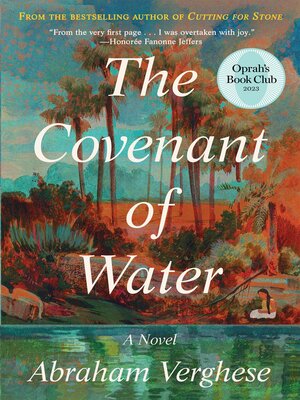 The Covenant of Water by Abraham Verghese
Spanning the years 1900 to 1977, The Covenant of Water is set in Kerala, on South India's Malabar Coast, and follows three generations of a family that suffers a peculiar affliction: in every generation, at least one person dies by drowning. At the turn of the century, a 12-year-old girl from Kerala's long-existing Christian community, grieving the death of her father, is sent by boat to her wedding, where she will meet her 40-year-old husband for the first time. From this unforgettable new beginning, the young girl will witness unthinkable changes over the span of her extraordinary life, full of joy and triumph as well as hardship and loss, her faith and love the only constants.
---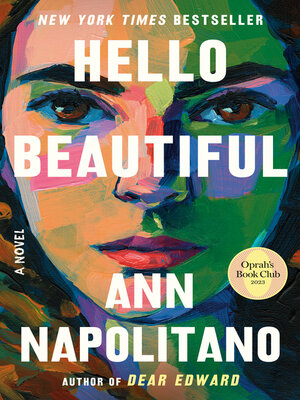 Hello Beautiful by Ann Napolitano
William Waters grew up in a house silenced by tragedy, where his parents could hardly bear to look at him, much less love him—so when he meets the spirited and ambitious Julia Padavano in his freshman year of college, it's as if the world has lit up around him. With Julia comes her family, as she and her three sisters are inseparable. But then darkness from William's past surfaces, jeopardizing not only Julia's carefully orchestrated plans for their future, but the sisters' unshakeable devotion to one another. The result is a catastrophic family rift that changes their lives for generations. Will the loyalty that once rooted them be strong enough to draw them back together when it matters most?
---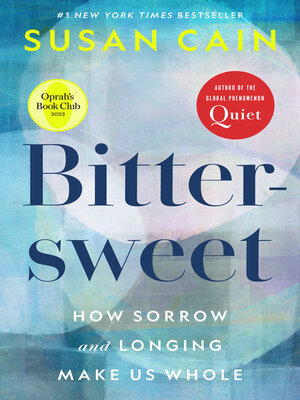 Bittersweet by Susan Cain
With Quiet, Susan Cain urged our society to cultivate space for the undervalued, indispensable introverts among us, thereby revealing an un­tapped power hidden in plain sight. Now she em­ploys the same mix of research, storytelling and memoir to explore why we experience sorrow and longing, and how embracing the bittersweetness at the heart of life is the true path to creativity, con­nection and transcendence.
Cain shows how a bittersweet state of mind is the quiet force that helps us transcend our personal and collective pain, whether from a death or breakup, addiction or illness. If we don't acknowledge our own heartache, she says, we can end up inflicting it on others via abuse, domination or neglect. But if we realize that all humans know—or will know—loss and suffering, we can turn toward one another.
---
Reese Witherspoon offers up her picks every month, always choosing a book with a woman at the center of the story.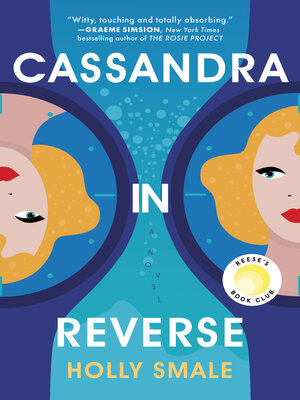 Cassandra in Reverse by Holly Smale
Cassandra Penelope Dankworth is a creature of habit. She likes what she likes and strongly dislikes what she doesn't. Her life runs in a pleasing, predictable order...until now. She's just been dumped. She's just been fired. Her local café has run out of banana muffins. Then, something truly unexpected happens: Cassie discovers she can go back and change the past. One small rewind at a time, Cassie attempts to fix the life she accidentally obliterated, but soon she'll discover she's trying to fix all the wrong things.
---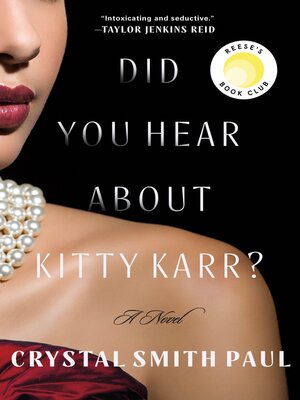 Did You Hear About Kitty Karr? by Crystal Smith Paul
When Kitty Karr Tate, a White icon of the silver screen, dies and bequeaths her multimillion-dollar estate to the St. John sisters, three young, wealthy Black women, it prompts questions. Lots of questions. A celebrity in her own right, Elise St. John would rather focus on sorting out Kitty's affairs than deal with the press. But what she discovers in one of Kitty's journals rocks her world harder than any other brewing scandal could—and between a cheating fiancé and the fallout from a controversial social media post, there are plenty.
The truth behind Kitty's ascent to stardom from her beginnings in the segregated South threatens to expose a web of unexpected family ties, debts owed and debatable crimes that could, with one pull, unravel the all-American fabric of the St. John sisters and those closest to them.
---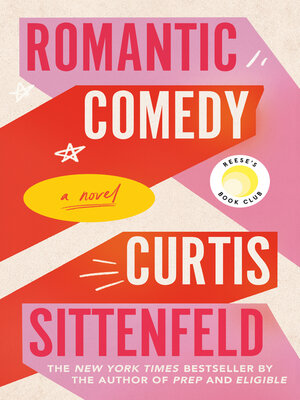 Romantic Comedy by Curtis Sittenfeld
Sally Milz is a sketch writer for The Night Owls, a late-night live comedy show that airs every Saturday. With a couple of heartbreaks under her belt, she's long abandoned the search for love, settling instead for the occasional hook-up and career success. But when Sally's friend and fellow writer Danny Horst begins dating Annabel, a glamorous actress who guest-hosted the show, he joins the not-so-exclusive group of talented but average-looking and even dorky men at the show who've gotten romantically involved with incredibly beautiful and accomplished women. Enter Noah Brewster, a pop music sensation with a reputation for dating models, who signed on as both host and musical guest for this week's show. Dazzled by his charms, Sally hits it off with Noah instantly, and as they collaborate on one sketch after another, she begins to wonder if there might actually be sparks flying. But this isn't a romantic comedy—it's real life.
---
Jenna Bush Hager from The Today Show selects modern literary fiction. Follow along on social at @ReadwithJenna as she posts conversation starters about the current month's picks.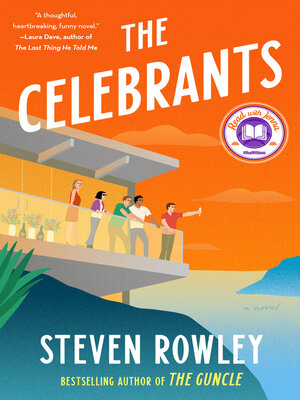 The Celebrants by Steven Rowley
It's been a minute—or five years—since Jordan Vargas last saw his college friends, and 28 years since their graduation when their adult lives officially began. Now Jordan, Jordy, Naomi, Craig and Marielle find themselves at the brink of a new decade, with all the responsibilities of adulthood, yet no closer to having their lives figured out. Over the years they've reunited in Big Sur to honor a decades-old pact to throw each other living "funerals," celebrations to remind themselves that life is worth living. But this reunion is different. They're not gathered as they were to bolster Marielle as her marriage crumbled, to lift Naomi after her parents died or to intervene when Craig pleaded guilty to art fraud. This time, Jordan is sitting on a secret that will upend their pact.
---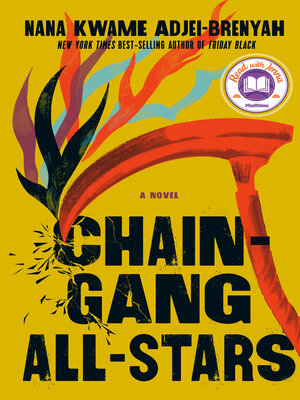 Chain-Gang All-Stars by Nana Kwame Adjei-Brenyah
Loretta Thurwar and Hamara "Hurricane Staxxx" Stacker are the stars of Chain-Gang All-Stars, the cornerstone of CAPE, or Criminal Action Penal Entertainment, a highly-popular, highly-controversial, profit-raising program in America's increasingly dominant private prison industry. It's the return of the gladiators and prisoners are competing for the ultimate prize: their freedom. In CAPE, prisoners travel as Links in Chain-Gangs, competing in death-matches for packed arenas with righteous protestors at the gates. Thurwar and Staxxx, both teammates and lovers, are the fan favorites. And if all goes well, Thurwar will be free in just a few matches, a fact she carries as heavily as her lethal hammer. As she prepares to leave her fellow Links, she considers how she might help preserve their humanity, in defiance of these so-called games, but CAPE's corporate owners will stop at nothing to protect their status quo and the obstacles they lay in Thurwar's path have devastating consequences.
---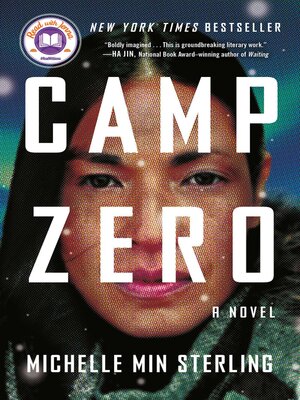 Camp Zero by Michelle Min Sterling
In remote northern Canada, a team led by a visionary American architect is break­ing ground on a building project called Camp Zero, intended to be the beginning of a new way of life. A clever and determined young woman code-named Rose is offered a chance to join the Blooms, a group hired to entertain the men in camp—but her real mission is to secretly monitor the mercurial architect in charge. Rose quickly secures the trust of her target, only to discover that everyone has a hidden agenda, and nothing is as it seems. Through skill­fully braided perspectives, including those of a young professor longing to escape his wealthy family and an all-woman military research unit struggling for survival at a climate station, the fate of Camp Zero's inhabitants reaches a stunning crescendo.
---
Emma Roberts and Karah Preiss are both avid readers. After years of mailing books back and forth to each other from New York to LA, they formed the online book club, Belletrist, in 2017.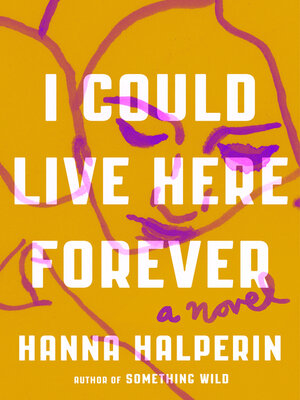 I Could Live Here Forever by Hanna Halperin
When Leah Kempler meets Charlie Nelson in line at the grocery store, their attraction is immediate and intense. Charlie, with his big feelings and grand proclamations of love, captivates her completely. But there are peculiarities of his life. He confesses that he's a recovering heroin addict, but he promises Leah that he's never going to use again. As she finds herself getting deeper into an isolated relationship, one of manipulation and denial, the truth about Charlie feels as blurry as their time together. Even when Charlie's behavior becomes increasingly erratic, when he starts to make Leah feel unsafe, she can't help but feel that what exists between them is destined. The bounds of Leah's own pain—and love—are so deep that she can't see him spiraling into self-destruction.
---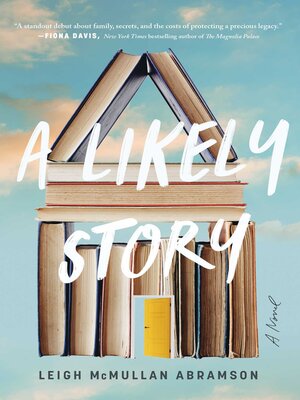 A Likely Story by Leigh McMullan Abramson
Growing up in the nineties in New York City as the only child of famous parents was both a blessing and a curse for Isabelle Manning. Her beautiful society hostess mother, Claire, and New York Times bestselling author father, Ward, were the city's intellectual It couple. Ward's glamorous obligations often took him away from Isabelle, but Claire made sure her childhood was always filled with magic and love. Now an adult, all Isabelle wants is to be a successful writer like her father but after many false starts and the unexpected death of her mother, she faces her upcoming 35th birthday alone and on the verge of a breakdown. Her anxiety only skyrockets when she uncovers some shocking truths about her parents and begins wondering if everything she knew about her family was all based on an elaborate lie.
---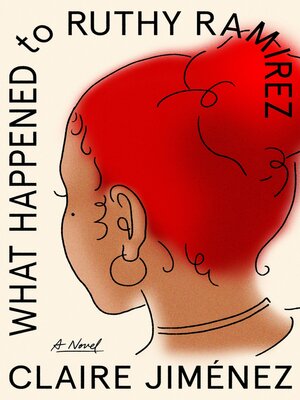 What Happened to Ruthy Ramirez by Claire Jiménez
The Ramirez women of Staten Island orbit around absence. When 13‑year‑old middle child Ruthy disappeared after track practice without a trace, it left the family scarred and scrambling. One night, 12 years later, oldest sister Jessica spots a woman on her TV screen in Catfight, a raunchy reality show. She rushes to tell her younger sister, Nina: This woman's hair is dyed red, and she calls herself Ruby, but the beauty mark under her left eye is instantly recognizable. Could it be Ruthy, after all this time? After seeing maybe‑Ruthy on their screen, Jessica and Nina hatch a plan to drive to where the show is filmed in search of their long‑lost sister. When Dolores catches wind of their scheme, she insists on joining, along with her pot-stirring holy roller best friend, Irene. What follows is a family road trip and reckoning that will force the Ramirez women to finally face the past and look toward a future—with or without Ruthy in it.
---
The creator of hit TV series like Grey's Anatomy, Scandal and Bridgerton hosts monthly book picks on her website that range from general fiction to romance to thriller.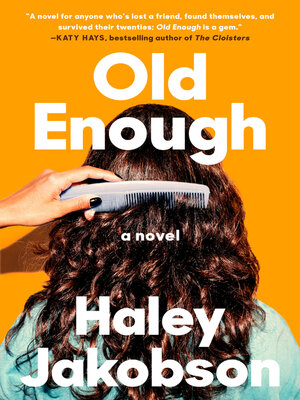 Old Enough by Haley Jakobson
Savannah "Sav" Henry is almost the person she wants to be, or at least she's getting closer. It's the second semester of her sophomore year. She's finally come out as bisexual, is making friends with the other queers in her dorm, and has just about recovered from her disastrous first queer "situationship." She is cautiously optimistic that her life is about to begin. But when she learns that Izzie, her best friend from childhood, has gotten engaged, Sav faces a crisis of confidence. On top of it all, Sav can't stop thinking about Wes from her Gender Studies class—sweet, funny Wes, with their long eyelashes and green backpack. There's something different here—with Wes and with her new friends; it feels, terrifyingly, like they might truly see her in a way no one has before.
---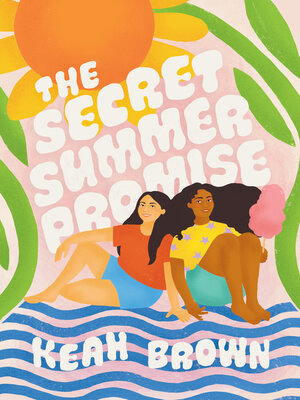 The Secret Summer Promise by Keah Brown
Andrea Williams has got this. The Best Summer Ever. Two summers ago, she spent all her time in bed, recovering from the latest surgery for her cerebral palsy. She's waited too long for adventure and thrills to enter her life. Together with her crew of ride-or-die friends, and the best parents anyone could ask for (just don't tell them that), she's going to live it up. There's just one thing that could ruin it: Her best friend, Hailee, finding out Andrea's true feelings. So Andrea WILL fall out of love with Hailee—even if it means dating the cute boy George who keeps showing up everywhere with a smile.
---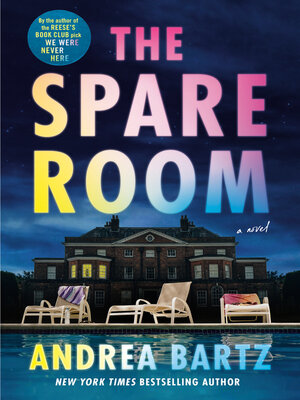 The Spare Room by Andrea Bartz
Kelly's new life in Philadelphia has turned into a nightmare: She's friendless and jobless, and the lockdown has her trapped in a tiny apartment with the man she gave up everything for, who's just called off their wedding. The only bright spot is her newly rekindled friendship with her childhood friend Sabrina— now a glamorous bestselling author with a handsome, high-powered husband. When Sabrina offers Kelly an escape hatch, volunteering the spare room of their remote Virginia mansion, she jumps at the chance to run away from her old life. There, Kelly secretly finds herself falling for both her enchanting hosts. At first, Kelly loves being part of this risqué new world. But when she discovers that the last woman they invited into their marriage is missing, she starts to wonder if they could be dangerous… and if she might be next.
---
Celebs aren't the only ones picking great books. Subscribe to Libby Life and get an email every Saturday with fresh book picks, news on the Libby app and more.
*Title availability may vary by region.