You may not know it, but you've definitely heard his voice. Best known as the voice of villainous Prince Hans in Disney's Frozen, Santino Fontana is also a Tony Award winner for his performance in the musical comedy Tootsie, among many other films, TV series and Broadway musicals. You may also know him as the narrator of the popular thriller series You by Caroline Kepnes that was adapted into a Netflix series.
Co-hosts of the Professional Book Nerds podcast Joe and Emma got a chance to chat with the audiobook narrator, actor, performer and all-around talent, who also happens to be one of Emma's favorite and highly recommended narrators. In their lively chat, they got to ask a few questions about what it was like narrating the You series, killing superstitions, trenta coffee orders, keeping it different, Cleveland love and more.
Here's a lightly edited snippet of their conversation, where Santino talks about his role narrating and what happens when you spend too much time playing an angry character:
Santino: The jobs that have really taken off or gained a large following—all of them are when it feels like the writer writes how I talk. There's a bunch of writers like that, where when I start working with them, I feel like I have to keep this going because this is not every day.
Joe: When you find something that fits, you don't want to abandon that, you want to sink into it further.
Santino: Yeah, and it speaks to the preparation. When a book is that long, no matter what prep you do, when you're in Day 5 or 6, it's in your bones of what makes this character tick and what makes the author tick because ultimately, you're carrying the torch for them.
Joe: Going off of that, do you have to do anything after recording to walk out of that? Yes, it's a natural fit for you, but do you ever feel like you have to let go?
Santino: No (laughs). I don't bring it home. I've done parts on Broadway, like when I was in Billy Elliot where I played the older brother who was primarily angry, all the time...punching things, getting punched, screaming. And there was a day I left the theater after the show and there was a cab that cut me off on 45th Street. I instinctively punched the trunk, which is not like me, but it's like that character. The cab stopped and he got out of the car and I just looked at him and said "What?" And he got back in the car, and drove away and I called friends after and I said, "I think things are wearing off on me." This is not me—this is getting dark. But that was a year on Broadway of 8 shows per week of doing it over and over. That's what is so great about audiobook narration. You get to go in there, play around with your imagination and the words of this writer, and then you go home and it's done. You don't have to carry it.
Joe: Well, I'm happy to hear that, because I don't think anyone should have to hold onto the inside of Joe's mind [the protagonist in You]. (laughs)
Listen to the rest here:
---
More audiobooks narrated by Santino Fontana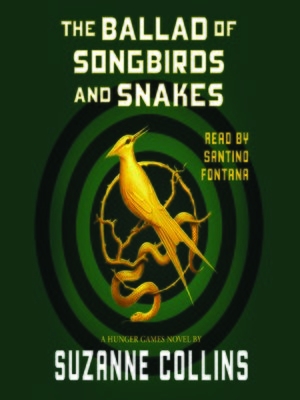 Ballad of Songbirds and Snakes by Suzanne Collins
It is the morning of the reaping that will kick off the 10th annual Hunger Games. In the Capitol, 18-year-old Coriolanus Snow is preparing for his one shot at glory as a mentor in the Games. The once-mighty house of Snow has fallen on hard times, its fate hanging on the slender chance that Coriolanus will be able to outcharm, outwit and outmaneuver his fellow students to mentor the winning tribute. He's been given the humiliating assignment of mentoring the female tribute from District 12, the lowest of the low. Their fates are now completely intertwined—every choice Coriolanus makes could lead to favor or failure, triumph or ruin. Outside the arena, Coriolanus starts to feel for his doomed tribute... and must weigh his need to follow the rules against his desire to survive no matter what it takes.
---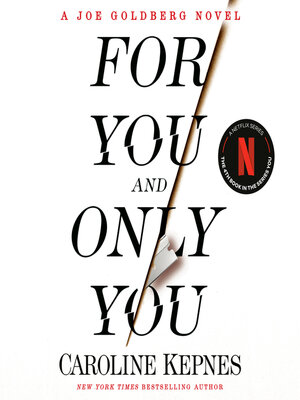 For You and Only You by Caroline Kepnes
Joe Goldberg is ready for a change. Instead of selling books, he's writing them. And he's off to a good start. Glenn Shoddy, an acclaimed literary author, recognizes Joe's genius and invites him to join a tight-knit writing fellowship at Harvard. Finally, Joe will be in a place where talent matters more than pedigree... where intellect is the great equalizer and anything is possible. Even happy endings. Or so he thinks, until he meets his already-published, already-distinguished peers, who all seem to be cut from the same elitist cloth. Thankfully, Wonder Parish enters the picture. They have so much in common. If only Wonder could commit herself to the writing life, they could be those rare literary soulmates who never fall prey to their demons. Wonder has a tendency to love, to covet, but Joe is a believer in the rule of fiction: If you want to write a book, you have to kill your darlings.
---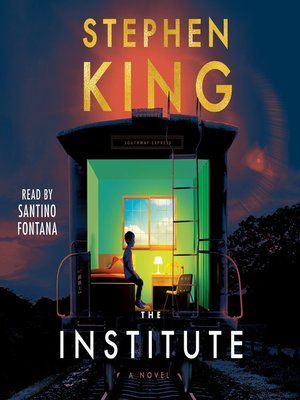 The Institute by Stephen King
In the middle of the night, in a house on a quiet street in suburban Minneapolis, intruders silently murder Luke Ellis's parents and load him into a black SUV. Luke will wake up at The Institute, in a room that looks just like his own, except there's no window. And outside his door are other doors, behind which are other kids with special talents—telekinesis and telepathy—who got to this place the same way Luke did. They are all in Front Half. In this most sinister of institutions, the director, Mrs. Sigsby, and her staff are ruthlessly dedicated to extracting from these children the force of their extranormal gifts. If you go along, you get tokens for the vending machines. If you don't, punishment is brutal. As each new victim disappears to Back Half, Luke becomes more and more desperate to get out and get help. But no one has ever escaped from the Institute.
---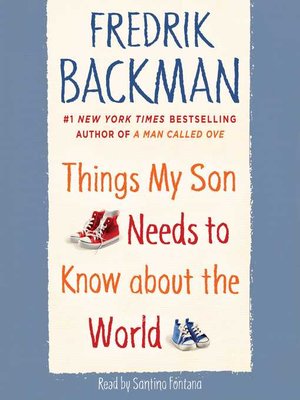 Things My Son Needs to Know about the World by Fredrik Backman
Things My Son Needs to Know About the World collects the personal dispatches from the front lines of one of the most daunting experiences any man can experience: fatherhood. As he conveys his profound awe at experiencing all the "firsts" that fill him with wonder and catch him completely unprepared, Fredrik Backman doesn't shy away from revealing his own false steps and fatherly flaws, tackling issues both great and small, from masculinity and mid-life crises to practical jokes and poop.
---
Listen to them all from your library in the Libby app.