Happy Pride Month! This is a time of celebration, reflection and embracing the rich diversity of the LGBTQIA+ community. What better way to honor this special month than by delving into captivating titles that celebrate love, identity and self-discovery?
From romance to thrillers, these recommendations available from your library on the Libby app are sure to warm your heart, entertain and inspire. And read on for a colorful, vibrant and prideful collection of films available to watch on Kanopy.
Reading recommendations on Libby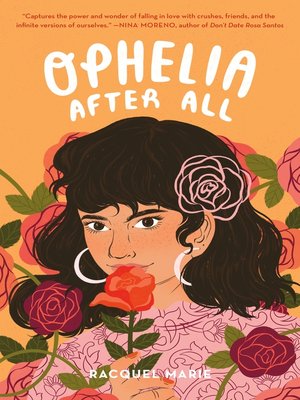 Ophelia After All by Racquel Marie
A teen girl navigates friendship drama, the end of high school and discovering her queerness in Ophelia After All, a hilarious and heartfelt contemporary YA debut by author Racquel Marie.
---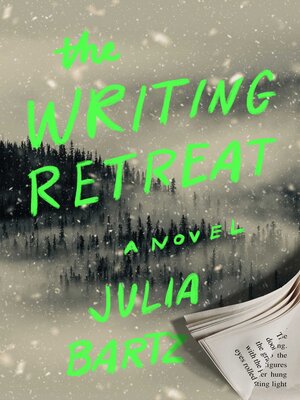 The Writing Retreat by Julia Bartz
Five attendees are selected for a month-long writing retreat at a remote estate. Alex, a struggling writer, is thrilled. Upon arrival, they discover they must complete an entire novel from scratch, and the best one will receive a 7-figure publishing deal. Alex's long-extinguished dream now seems within reach. But then the women begin to die.
---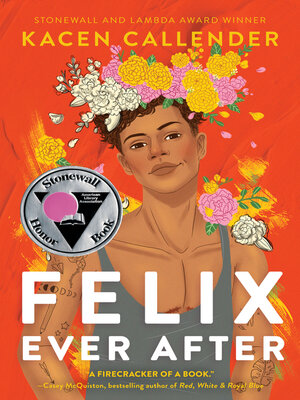 Felix Ever After by Kacen Callender
This is a revelatory YA novel about a transgender teen grappling with identity and self-discovery while falling in love for the first time. Felix Love, a Black, queer and transgender individual who has never experienced love, confronts his fear of being too marginalized to find happiness. When faced with transphobic harassment, he seeks revenge through a catfishing plot that unexpectedly leads him to a love triangle, ultimately embarking on a transformative journey of self-discovery and redefining his self-worth.
---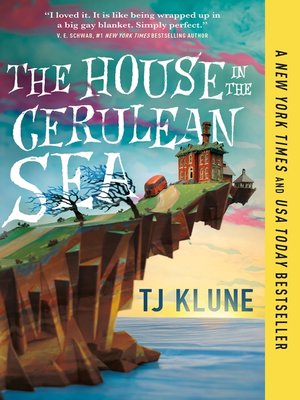 The House in The Cerulean Sea by TJ Klune
Amidst a magical island and a perilous mission, Linus Baker, a solitary case worker, is tasked with assessing the well-being of 6 extraordinary children while uncovering the island's hidden secrets. Linus ultimately faces a decision that could either destroy a cherished home or witness the world's destruction, all while experiencing the transformative power of finding an unexpected family.
---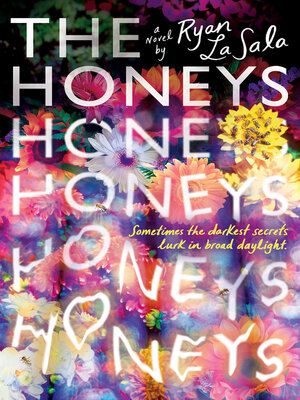 The Honeys by Ryan La Sala
Set in a summer camp, Mars, grieving the death of his distant sister Caroline, defies family expectations and uncovers a secret among a group of beautiful and mysterious girls known as the Honeys. Mars eventually realizes that a mysterious presence threatens his sanity and survival.
---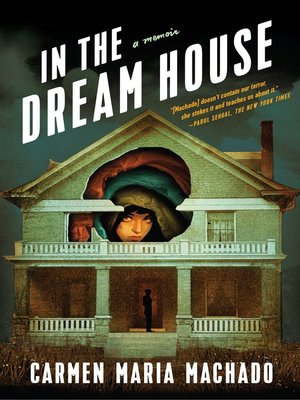 In the Dream House by Carmen Maria Machado
Carmen Maria Machado delves into her traumatic experiences of an abusive same-sex relationship. With a blend of creativity, wit and a variety of narrative tropes, including elements of classic horror, she crafts an exceptional and groundbreaking memoir that promises to be an enduring masterpiece.
---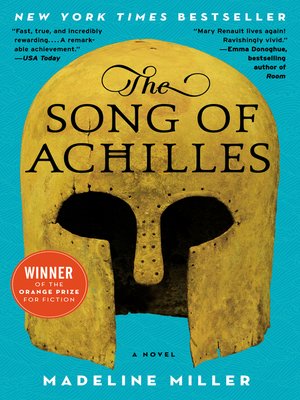 The Song of Achilles by Madeline Miller
Achilles, the epitome of Greek excellence, and the exiled prince Patroclus form an unbreakable bond under the guidance of Chiron. When the call to rescue Helen of Sparta leads them to the Trojan War, they face divine trials that will challenge their loyalty and demand a devastating sacrifice.
---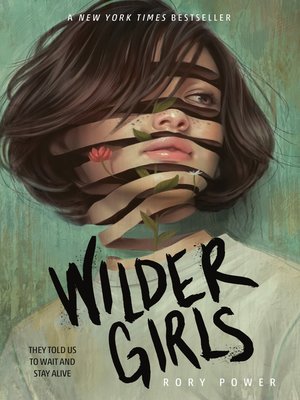 Wilder Girls by Rory Power
In a world plagued by the Tox, a deadly infection that has isolated the girls of Raxter School, Hetty defies quarantine to search for her missing friend, discovering dark secrets and a deeper truth about their lives at the school.
---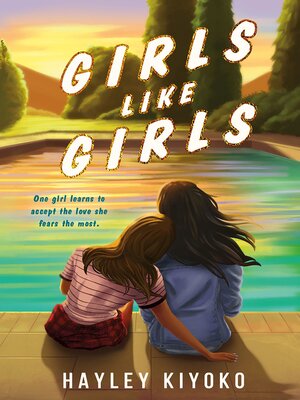 Girls Like Girls by Hayley Kiyoko
Hayley Kiyoko's debut novel, based on her hit song and music video "Girls Like Girls," follows 17-year-old Coley as she navigates a summer in rural Oregon, grappling with self-doubt and the fear of love. Then, she meets Sonya, finally discovering the importance of accepting one's truth and deserving love.
---
Pride Month films on Kanopy
This June marks 55 years since the Stonewall Riots broke out in 1968. Acknowledging the rich history of queer culture, these recommended videos available on Kanopy seek to educate about the power, protest and pride in the LGBTQ+ community from Stonewall and before.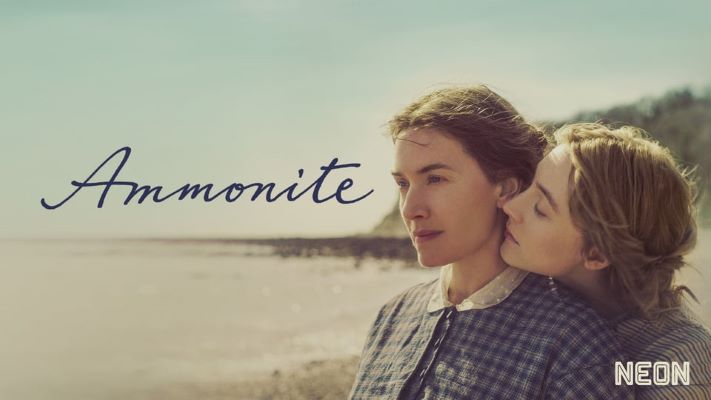 In 1840s England, acclaimed fossil hunter Mary Anning and a young woman sent to convalesce by the sea develop an intense relationship, altering both of their lives forever. Available on Kanopy.
---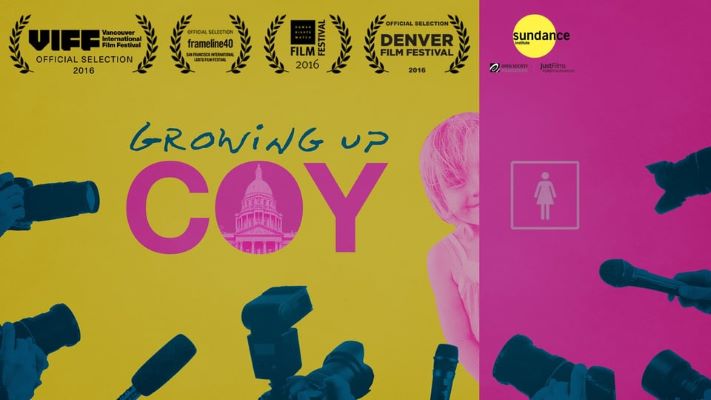 In a highly conservative Colorado town, a pink-loving, pig-tailed 6-year-old girl named Coy becomes the unlikely poster child for transgender rights, in a 2013 landmark case that is reverberating in state courts across the country. Although she was born as a boy in a set of triplets, Coy's gender identity was evident even as a toddler, leading her parents, Kathryn and Jeremy, to accept her early on as the girl she wished to be. At first their school is very supportive, but midway through Coy's first-grade year, they ban her from using the girls' bathroom. Infuriated and fearing for their child's safety, Kathryn and Jeremy decide to fight the school's decision (which defies Colorado's anti-discrimination law), despite the further attention they know it will draw to Coy's gender status. They engage the Transgender Legal Defense and Education Fund, led by civil rights attorney Michael D. Silverman, who take their case, and the international media firestorm it generates is fast and often extremely furious. Available on Kanopy.
---
Answered Prayers was meant to be Truman Capote's greatest masterpiece, an epic portrait of New York's glittering jet-set society. Instead, it sparked the downfall of the iconic author of Breakfast at Tiffany's and In Cold Blood. Through never-before-heard audio archives and interviews with Capote's famous friends and infamous enemies, The Capote Tapes reveals the rise and fall of one of America's most influential writers and public figures. Available on Kanopy.
---
The pseudonymous Agnes was a pioneering transgender woman who participated in an infamous gender health study conducted at UCLA in the 1960s. Her clever use of the study to gain access to gender-affirming healthcare led to her status as a fascinating and celebrated figure in trans history. In this innovative cinematic exercise that blends fiction and nonfiction, director Chase Joynt (No Ordinary Man) uses Agnes's story, along with others unearthed in long-shelved case files, to widen the frame through which trans history is viewed. This collective reclamation breaks down the myth of isolation among transgender history-makers, breathing new life into a lineage of collaborators and conspirators who have been forgotten for far too long. Available on Kanopy.
---
As we celebrate Pride Month, it's crucial to amplify diverse voices and embrace stories that explore the beauty and complexities of LGBTQIA+ experiences. Whether you're in the mood for romance, adventure, memoirs or mythology, these recommendations have something to offer to every reader and viewer.
Grab one (or a few) of these picks this Pride Month on the Libby reading app and Kanopy.