Earlier this year, BookTok favorite Sarah J. Maas announced the title and release date for the third novel in the Crescent City series. At the same time, her publisher, Bloomsbury, announced a new 4-book deal with Maas, the "Queen of Romantasy." While that crown has shifted from author to author in recent years, it seems like one thing remains the same: Readers continue to have a voracious desire for books that fit this "romantasy" category.
If you haven't heard the term before, it does come with a few distinctions. It's a catchy little hybrid word to encompass stories that are romantic fantasy. Romantasy is a sub-genre of the larger fantasy genre. The main elements of the story are distinctly fantastic, and the love stories are decidedly second to the overall plot. Since it's not a sub-genre of romance (that's fantasy romance!), these stories might not have the necessary "happily ever after" that comes standard with romance reads.
If these books sound like your bread and butter, check out the episode of the Professional Book Nerds podcast where we suggest our favorite romantic fantasy reads.
If you're like me, you'll need some read-alikes in the genre to tide you over until the release of Maas' next book, House of Flame and Shadow, in January 2024. Borrow these reads from your local library on the Libby app.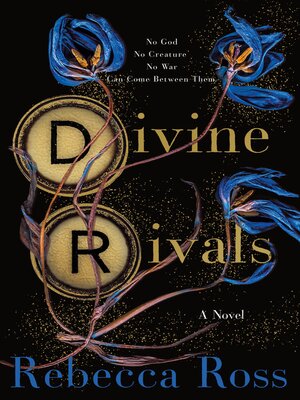 Divine Rivals by Rebecca Ross
After centuries of sleep, the gods are warring again. But 18-year-old Iris Winnow just wants to hold her family together. Her mother is suffering from addiction and her brother is missing from the front lines. Her best bet is to win the columnist promotion at the Oath Gazette. To combat her worries, Iris writes letters to her brother and slips them beneath her wardrobe door, where they vanish—into the hands of Roman Kitt, her cold and handsome rival at the paper. When he anonymously writes Iris back, the two of them forge a connection that will follow Iris all the way to the front lines of battle: for her brother, the fate of mankind and love.
---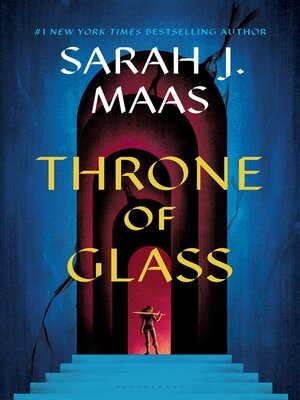 Throne of Glass series by Sarah J. Maas
In a land without magic, an assassin is summoned to the castle. She has no love for the vicious king who rules from his throne of glass, but she has not come to kill him. She has come to win her freedom. If she defeats 23 murderers, thieves and warriors in a competition, she will be released from prison to serve as the King's Champion. Her name is Celaena Sardothien. The Crown Prince will provoke her. The Captain of the Guard will protect her. And a princess from a faraway country will befriend her. But something rotten dwells in the castle, and it's there to kill. When her competitors start dying mysteriously, one by one, Celaena's fight for freedom becomes a fight for survival—and a desperate quest to root out the evil before it destroys her world.
---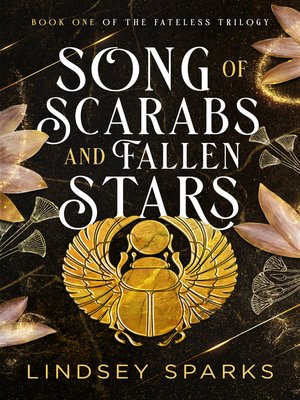 Song of Scarabs and Fallen Stars by Lindsey Sparks
Tarset is accustomed to being the most famous woman on the planet. But the world is locked in a devastating war between humans and immortals, and her spotlight is fading. When she is inexplicably "killed" only to find herself alive—but thrust back several millennia to ancient Egypt—she is desperate to cross the vast chasm of time stretching out before her. Striving to keep a low profile to avoid causing a devastating butterfly effect, Tarset journeys across the harsh desert and befriends a handsome stranger who claims he can repair the damaged timeline. But the man she suspects is her fated mate has an air of dangerous secrecy, and she fears one misstep could cost her life…and those of her entire bloodline. Can this starlet in a strange land course correct the past before it scatters her future to the winds?
*Title availability may vary by region.
---
The Professional Book Nerds are Emma and Joe—book nerds who dish out expert reading recommendations, author interviews and all things books on their weekly podcast. The Professional Book Nerds podcast is available through iTunes, Google Play, Stitcher, iHeartRadio, TuneIn, Radio FM and anywhere people download their podcasts.