Is your mom a reader? Mine is. Growing up, we had a lot of books. Books from the library, books we owned. My mom taught me to read and then listened to me practice the same book over and over and over. I'm not sure if it was annoying or music to her ears. Probably both. When I'd exhausted my willing audience, I'd turn to my stuffed animals.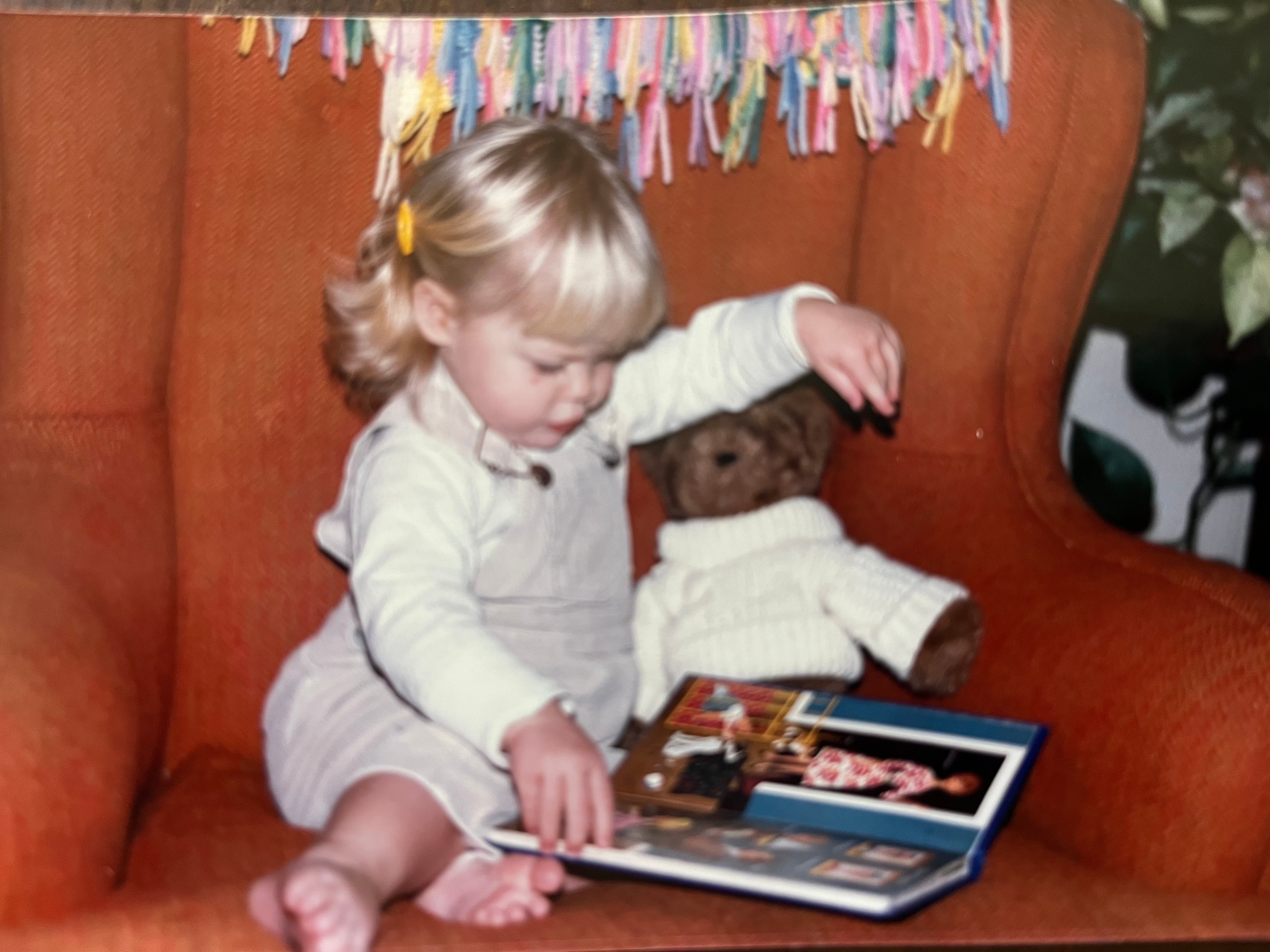 As my brother and I got older and needed her less, I'd catch her reading around the house—on the patio in the summertime or under a blanket on a chilly Saturday—and learned how important, and enjoyable, books could be. To this day when I see her, she often tells me about a great new book she just borrowed from her library. My mom has read a lot of books (many on the Libby app!), so it's a great feeling when I can tell her about one she hasn't read yet.
Mother's Day is right around the corner, so if you're planning to get your mom (or mom-like figure: shout out to the step-moms, dads, grandparents, older siblings, etc!) flowers, breakfast in bed, jewelry—why not slip in a book recommendation or two?
If you're a mom to a plant, animal or human, take a look at these recommendations for however you "mom." All of the books below are about motherhood or has a mother as one of the main characters, and will give you a new appreciation for one of the toughest jobs on the planet.
---
For the new mom who needs a laugh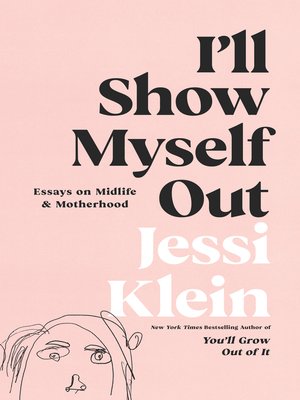 I'll Show Myself Out by Jessi Klein
🎧 Audiobook version available
In New York Times bestselling author and Emmy Award-winning writer and producer Jessi Klein's second collection, she hilariously explodes the cultural myths and impossible expectations around motherhood and explore the humiliations, poignancies, and possibilities of midlife.
---
For the funny mom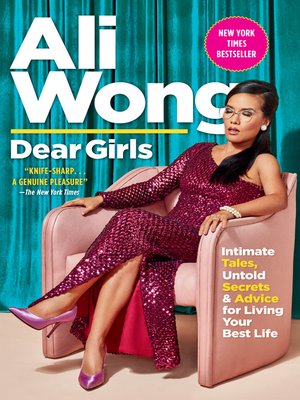 Dear Girls by Ali Wong
🎧 Audiobook version available
In her hit Netflix comedy special Baby Cobra, an eight-months pregnant Ali Wong resonated so strongly that she even became a popular Halloween costume. Wong told the world her remarkably unfiltered thoughts on marriage, sex, Asian culture, working women and why you never see new mom comics on stage but you sure see plenty of new dads. Though addressed to her daughters, Ali Wong's letters are absurdly funny, surprisingly moving and enlightening (and gross) for all.
---
For the plant mom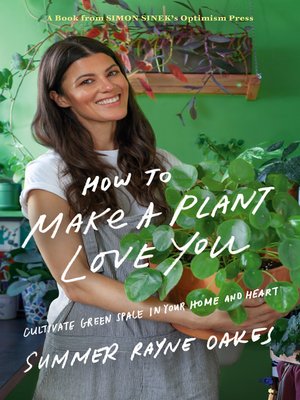 How to Make a Plant Love You by Summer Rayne Oakes
🎧 Audiobook version available
When Summer Rayne Oakes moved to Brooklyn from the Pennsylvania countryside, she knew that bringing nature indoors was her only chance to stay sane. She found them by the side of the road, in long-forgotten window boxes, at farmers' markets and in local garden shops. She found ways to shelve, hang, tuck, anchor, secure and suspend them. She even installed a 150-foot expandable hose that connects to pipes under her kitchen sink, so she only has to spend about a half-hour a day tending to her plants—an activity that she describes as a "moving meditation." This is Summer's guidebook for cultivating an entirely new relationship with your plant children.
---
For the mom who needs to escape to another world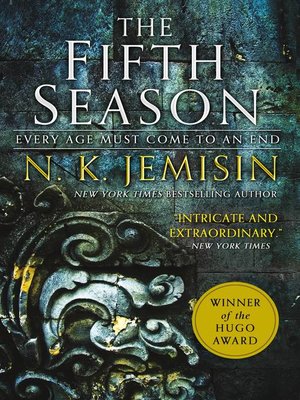 The Fifth Season by N. K. Jemisin
🎧 Audiobook version available
This is the way the world ends...for the last time. It starts with the great red rift across the heart of the world's sole continent, spewing ash that blots out the sun. It starts with death, with a murdered son and a missing daughter. It starts with betrayal, and long dormant wounds rising up to fester. This is the Stillness, a land long familiar with catastrophe, where the power of the earth is wielded as a weapon. And where there is no mercy. This is the first book in the critically acclaimed, three-time Hugo award-winning trilogy.
---
For the multitasking mom...audiobooks!
(Find more audiobook recommendations here.)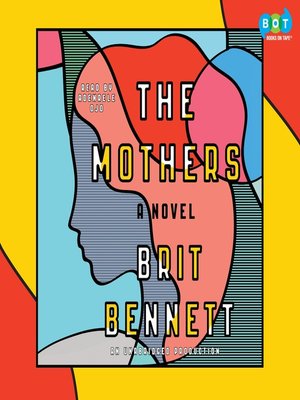 The Mothers by Brit Bennett
📘 Ebook version available
Set within a contemporary black community in Southern California, Brit Bennett's mesmerizing first novel is an emotionally perceptive story about community, love and ambition. In entrancing, lyrical prose, The Mothers asks whether a "what if" can be more powerful than an experience itself. If, as time passes, we must always live in servitude to the decisions of our younger selves, to the communities that have parented us and to the decisions we make that shape our lives forever.
---
For the sports mom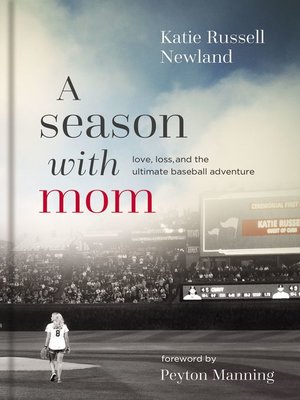 A Season with Mom by Katie Russell Newland
🎧 Audiobook version available
After surviving both Hodgkin's lymphoma and melanoma, sports enthusiast Katie Russell Newland knows the struggles of overcoming challenges both on and off the field. This book offers readers an intimate, true story about the bond shared between a mother and daughter, a road trip to all 30 Major League Baseball parks and the importance of relishing every joy and struggle along the way.
---
For the dog mom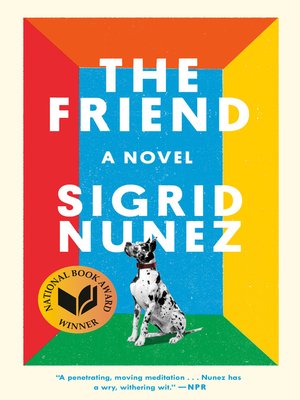 The Friend by Sigrid Nunez
🎧 Audiobook version available
When a woman unexpectedly loses her lifelong best friend and mentor, she finds herself burdened with the unwanted dog he has left behind. Her own battle against grief is intensified by the mute suffering of the dog, a huge Great Dane traumatized by the inexplicable disappearance of its master, and by the threat of eviction: Dogs are prohibited in her apartment building. While others worry that grief has made her a victim of magical thinking, the woman refuses to be separated from the dog except for brief periods of time. Isolated from the rest of the world, increasingly obsessed with the dog's care, determined to read its mind and fathom its heart, she comes dangerously close to unraveling. But while troubles abound, rich and surprising rewards lie in store for both of them.
---
For the mom with the best advice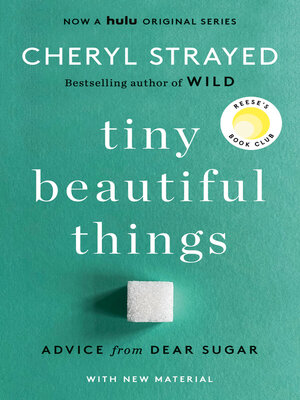 Tiny Beautiful Things by Cheryl Strayed
🎧 Audiobook version available
Now a Hulu original series!
Every day across the world, people go through the full and glorious gamut of life—but sometimes, a little advice is needed. For several years, thousands turned to Cheryl Strayed, a then-anonymous internet Agony Aunt. But unlike most Agony Aunts, this one's advice was spun from genuine compassion and informed by a wealth of personal experience—experience that was sometimes tragic and sometimes tender, often hilarious and often heartbreaking. Having successfully battled her own demons while hiking the Pacific Crest Trail, Cheryl Strayed sat down to answer the letters of the frightened, the anxious, the confused; and with each gem-like correspondence, she proved to be the perfect guide for those who had got a little lost in life.
---
For the mom who loves a good thriller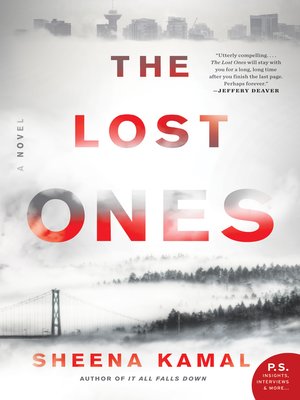 The Lost Ones by Sheena Kamal
🎧 Audiobook version available
A dark, compulsively readable psychological suspense debut, the first in a new series featuring the brilliant, fearless, chaotic and deeply flawed Nora Watts—a character as heartbreakingly troubled, emotionally complex and irresistibly compelling as Stieg Larsson's Lisbeth Salander and Jo Nesbø's Harry Hole. This book was a finalist for the International Thriller Writers, Strand Critics and Barry Award for Best First Novel.
---
For the non-traditional mom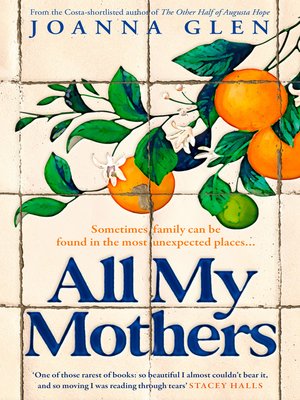 All My Mothers by Joanna Glen
🎧 Audiobook version available
Eva is convinced that all is not as it seems. Why are there no baby pictures of her? Why do her parents avoid all questions about her early years? Between her emotionally absent mother and her physically absent father, there is nobody to answer these questions. When her parents' relationship crumbles, Eva begins a journey to find these answers for herself. Her desire to discover where she belongs leads Eva on a journey spanning decades and continents—and, along the way, she meets women who challenge her idea of what a mother should be, and who will change her life forever.
---
For the cat mom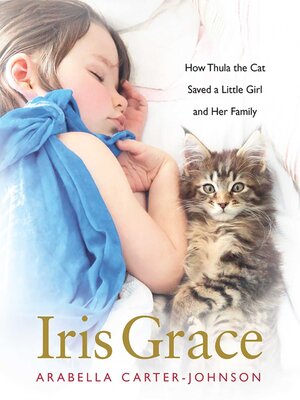 Iris Grace by Arabella Carter-Johnson
🎧 Audiobook version available
Iris Grace is a beautiful little girl who, from a very young age, avoided social interaction. From both before her diagnosis of autism and after, she seemed trapped in her own world. One day, her mother brought home a Maine Coon kitten for Iris named Thula, even though cats aren't typically thought of as therapy pets. Thula knew right away how to assuage Iris when she became overstimulated; when to intervene when Iris became overwhelmed; and how to provide distraction when Iris started heading toward a meltdown. With Thula's safe companionship, Iris began to talk and interact with her family. Iris Grace follows the struggles and triumphs of a family—and a miracle cat—as they learn to connect with an amazing child.
---
Every mom deserves a good story. Share these stories, or enjoy reading them yourself on the Libby app during a much-deserved moment of peace and quiet.
*Title availability may vary by region.