May is Asian American and Pacific Islander (AAPI) Heritage Month, and I wanted to celebrate by suggesting a few great reads. Initially, I thought I would focus on maybe 5 books available on the Libby app. But I quickly realized that would be impossible. So, I thought a Top 10 list would be good. Also, nope. At last, I've managed to contain myself to 15 books across genres and ages.
Discover these amazing AAPI authors and stories on Libby.
ADULT FICTION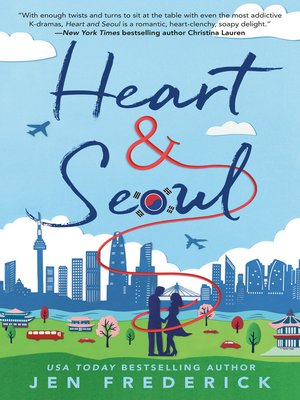 Heart and Seoul by Jen Frederick
Korean-adoptee Hara Wilson decides as an adult to travel to South Korea to find her roots. When she arrives, she discovers a handsome stranger straight out of K-drama central casting. Will Hara finally find herself and love? You will actually have to read the sequel, Seoulmates, to find the ultimate answer.
---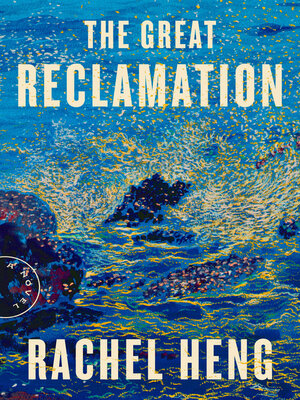 The Great Reclamation by Rachel Heng
The most obvious reference in the title is to the feat of civil engineering that has expanded Singapore's land mass by 25% by reclaiming land from the ocean. But in the story of Ah Boon, a young boy in a fishing village, it's equally a reference to the people of Singapore reclaiming their identity after years of British rule and Japanese occupation. It's a beautiful tale about love, coming of age and reconciling tradition with the draw of modernity with hints of magical realism.
---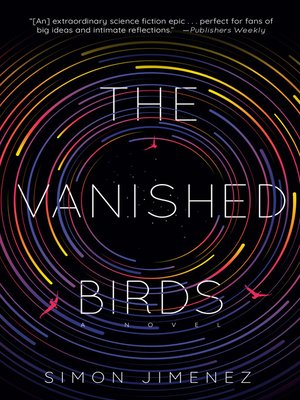 The Vanished Birds by Simon Jimenez
This is my current audiobook, and let me tell you, I could not be loving it more. The book opens on a planet that is visited every 15 years by people collecting crops. But these visitors never seem to age, thanks to their travels through space that do not happen in the same time as in the terrestrial world. Playing with themes of time, found family and the search for belonging, this is a beautifully written book. And it's so overflowing with ideas and characters who have captured my imagination, I'm thinking about it even when I'm not listening.
---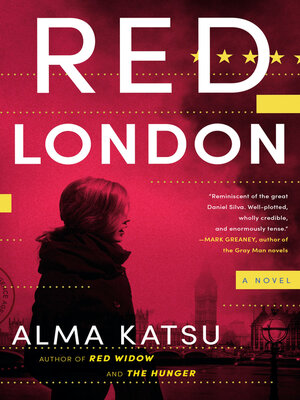 Red London by Alma Katsu
The follow up to Red Widow, this thriller finds CIA agent Lyndsey Duncan in London working with her MI6 counterpart and her own Russian asset to solve the mystery of an attack on a Russia oligarch in the city. Katsu, also well-known for her horror novels, understands how to ratchet up the tension, as she also draws on her background as an intelligence officer. You're definitely in for a ride with this one.
---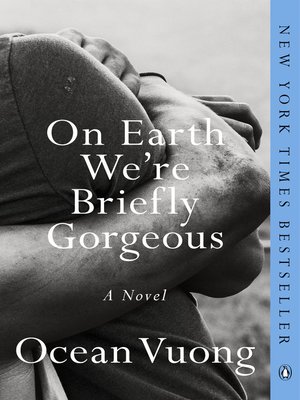 On Earth We're Briefly Gorgeous by Ocean Vuong
Vuong's first published works were poetry, and he brings that gorgeous sense of language to his autobiographical first novel. This is the story of Little Dog, a young man trying to understand his mother's traumatic past in Vietnam, while also hoping to explain to her his struggles as the gay child of immigrants in America.
---
ADULT NONFICTION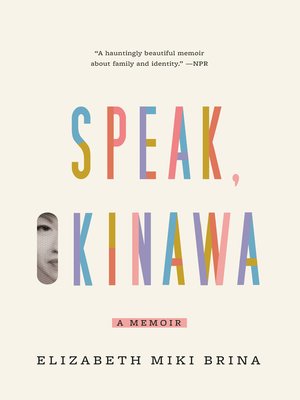 Speak, Okinawa by Elizabeth Miki Brina
Brina's book examines her life in upstate New York and her attempts to understand her complex parentage. Her mother, an Okinawan raised in the impoverished and politically tense years following WWII, and her father, an American soldier, lead the author to years of trying to understand herself, her family and their place in society. This memoir will linger with you as much as Brina's first childhood memory that opens the book.
---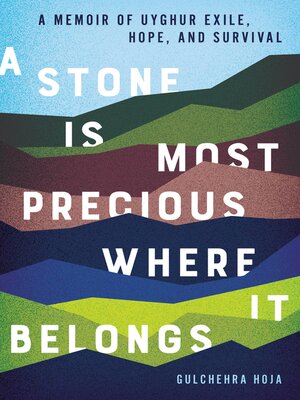 A Stone Is Most Precious Where it Belongs by Gulchehra Hoja
Gulchehra is a Uyghur exile living in the U.S. and writing more than just her own memoir here. This book is also a testament to the life of the Uyghur people of East Turkestan (Xinjiang Autonomous Region) and what is happening to them every day. The central event of the memoir is the disappearance of 24 members of her family in 2018 because of her writings about the Chinese government, and her continuing struggle to understand the place of journalism.
---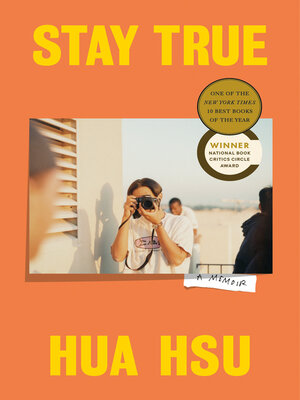 Stay True by Hua Hsu
Hsu, a New Yorker staff writer, remembers being the average American college student and listening to Dave Matthews and hanging out with friends. But more than that, he specifically recalls a Japanese American friend at college, and how they both realized American culture doesn't necessarily have a place for them. Their friendship helps Hsu find his place in the world and the importance of art in his life.
---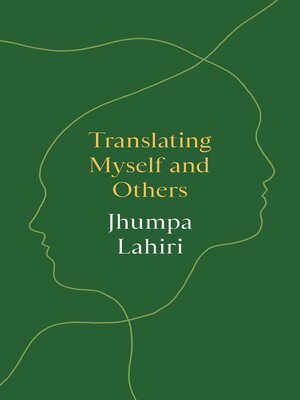 Translating Myself and Others by Jhumpa Lahiri
Lahiri was already a bestselling and award-winning novelist of books such as The Namesake when she decided to start writing, at least on occasion, in Italian. This volume of essays explores the art of translation and why she feels compelled to write in another language. For fans of translated literature (like yours truly!), this book is a must.
---
While Time Remains by Yeonmi Park
Park, a defector from North Korea, brings a unique light to the state of American politics and the culture wars in her latest memoir. A human rights advocate, Park discusses the trends she finds troubling, as she recalls being "born in darkness" in North Korea. Those interested in Park's life will also want to check out her critically acclaimed first book, In Order to Live, about her flight from North Korea.
---
TEENS & KIDS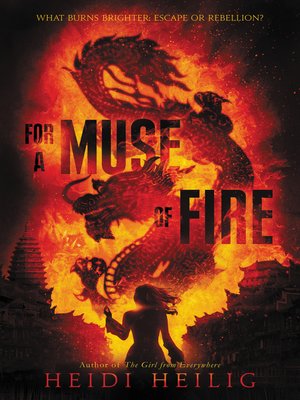 For a Muse of Fire by Heidi Heilig
This fantasy trilogy opener features Jette, a young puppeteer with powers she does not understand. When she meets up with a smuggler at the start of a rebellion against the colonial power in Jette's homeland, everything looks like it's about to change.
---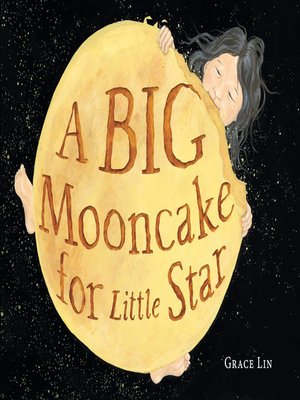 A Big Mooncake for Little Star by Grace Lin
This delightful picture book by award-winning author and illustrator Lin tells the story of Little Star. She loves making mooncakes with her mom, but she isn't supposed to eat them right away. See what happens to the moon when Little Star can't resist having a bite or two.
---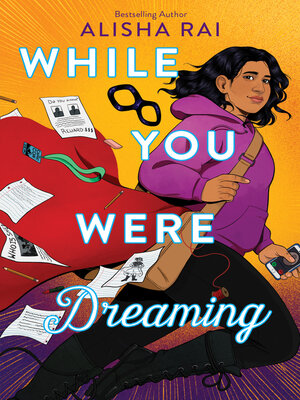 While You Were Dreaming by Alisha Rai
Rai is a big name in the adult romance genre (The Right Swipe), and she's now bringing all her charm to teens in this fun YA romcom. Sonia is studious, hardworking and a major geek who loves cosplay. She's also in love with James, who she is hoping to woo with her cosplay skills. But everything goes a little haywire when Sonia saves James from drowning while dealing with a lot of other issues in her life.
---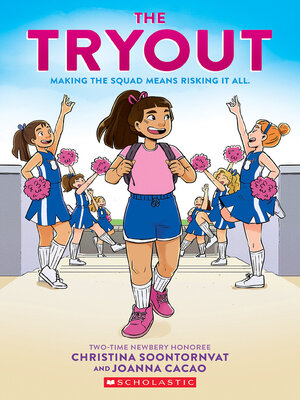 The Tryout by Christina Soontornvat & Joanna Cacao
In this graphic memoir, Soontornvat relives one of the most awkward times any adolescent can experience—cheerleading tryouts. The process is complicated by the fact she and her best friend, Megan, who is also trying out, are two of the only kids of color at their school.
---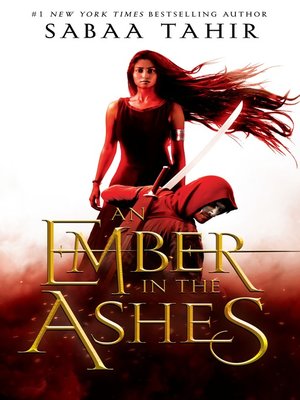 An Ember in the Ashes by Sabaa Tahir
This fantasy series launch from National Book Award Winner Tahir was named by Time Magazine one of the "100 Best Fantasy Books of All Time." So, if you like tales of magic and political intrigue, you're going to want to check this one out. It follows Laia, a slave, and Elias, a soldier, in a Roman-inspired world as they try to take on the tyranny of the whole Empire.
---
For more books with Asian and Pacific Islander representation, be sure to check out this month's Big Library Read pick, Tastes Like War by Grace M. Cho, available to borrow without holds or waiting from May 3-17, 2023.