In 2008, the book world experienced a publishing phenomenon when Stieg Larsson's The Girl with the Dragon Tattoo was published in English translation. Before Lisbeth Salander started putting together IKEA furniture and serving up vengeance, there were other Scandinavian crime books. Henning Mankell's Wallander series was already well-established. (The first book, Faceless Killers, came out in English in 1997.) Smilla's Sense of Snow came to English-language readers in 1993, and a film adaptation followed in 1997. But adventures into the Swedish crime world with Lisbeth and Mikael Blomkvist kicked open the door for a wave of Nordic crime writers to follow.
That wave hasn't stopped, with every major U.S. publisher staking a claim in the icy North. Here are a few can't-miss authors you can find on the Libby app if you like your crime cold, dark (in all senses of the word) and translated.
Author: Arnaldur Indridason
🕵️‍♂️ The detective: Erlendur Sveinsson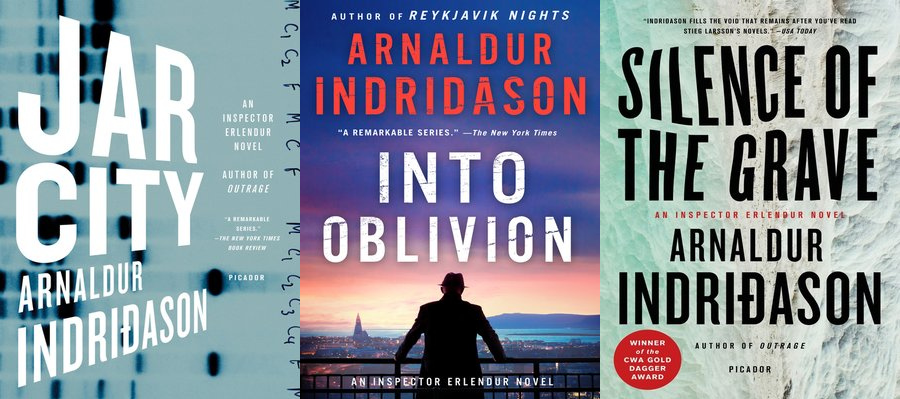 Jar City (first book in series)
Into Oblivion (latest book in series)
Silence of the Grave (my favorite)
Arnaldur Indridason is a superstar of Icelandic crime novels, having won major mystery awards throughout Scandinavia, and he's been translated into two dozen languages. His first book translated into English, Jar City, centers around a controversial Icelandic genetics project, and, naturally, murder. In addition to the Erlendur series, the author's also written the Reykjavik Wartime Mysteries and his latest series featuring Detective Konrad. (The newest Konrad book, The Girl by the Bridge, is out May 2.) But my heart will always belong to Erlendur, thanks to the great opening line from Book 2, The Silence of the Grave: "He knew at once it was a human bone, when he took it from the baby who was sitting on the floor chewing it."
Authors: Stieg Larsson, David Lagercrantz & Karin Smirnoff
🕵️‍♀️ The detective: Lisbeth Salander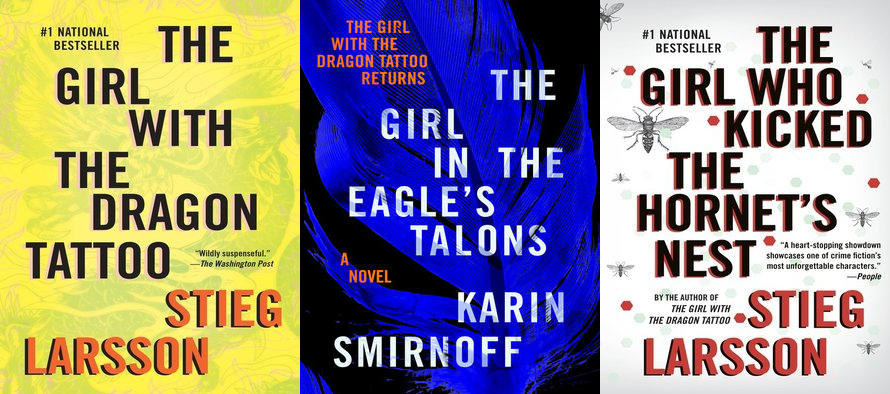 The Girl with the Dragon Tattoo (first book in series)
The Girl in the Eagle's Talons (latest book in series coming Aug. 29)
The Girl Who Kicked the Hornet's Nest (my favorite)
The original trilogy written by Larsson was a publishing marvel. For instance, did you know that Book 1 was the first ebook to sell 1 million copies? Larsson sadly died before the trilogy was published, but David Lagercrantz picked up from the author's notes and wrote a follow-up trilogy. So far, the Millennium series books have sold over 100 million copies worldwide.
And it isn't done yet. Swedish author Karin Smirnoff has been tapped to write another trilogy, beginning with The Girl in the Eagle's Talons, which is scheduled for release this summer.
Author: Jo Nesbo
🕵️‍♂️ The detective: Harry Hole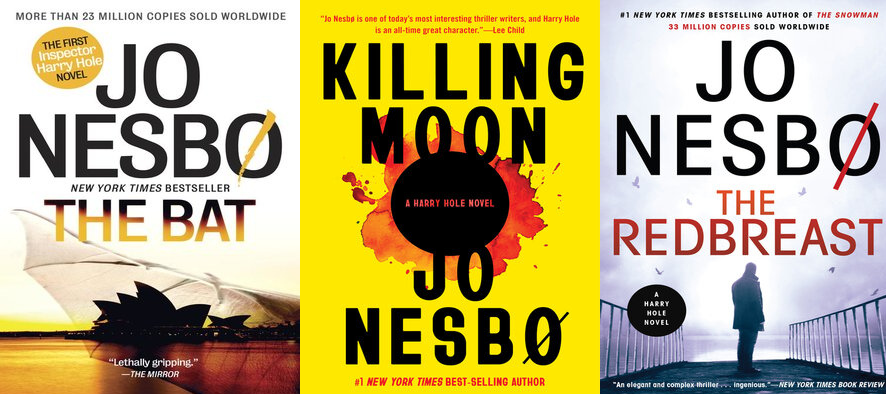 The Bat (first book in series)
Killing Moon (latest book coming May 30)
The Redbreast (my favorite)
Full confession: Nesbo is my favorite in this genre. I've read a lot of Nordic Noir, but for my money, Nebo's writing—the incredibly well-structured mysteries and memorable characters—can't be beat. The book coming out next month finds Harry in sunny L.A. drunk, broke and at the lowest point we've seen him in this 13-book series. But he gets pulled back home to Norway to solve a grisly murder and save a friend. The tagline for the book is: "This killer will get inside your head," and it's meant more literally than you might think. The novel is best for folks with a strong constitution, but the characters will absolutely make it worthwhile.
If you don't want to commit to a long series, Nesbo's latest standalone, The Kingdom, is fantastic.
Author: Helene Tursten
🕵️‍♀️ The detective: Irene Huss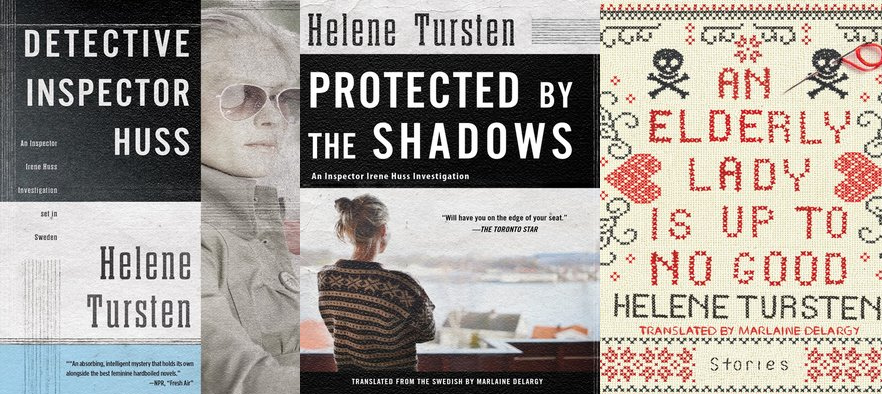 Detective Inspector Huss (first book in series)
Protected by the Shadows (latest book in series)
An Elderly Lady Is Up to No Good (my favorite)
Irene Huss works in the Violent Crimes Unit in Göteborg, Sweden, and along with a vividly drawn supporting cast of coworkers, she solves crimes ranging from an apparent celebrity suicide to trying to stop a gang war that threatens her family. Huss's final case on English-language bookshelves came in 2018, but Tursten is still busy employing her trademark clever storytelling. My personal favorite of hers is An Elderly Lady Is Up to No Good, a collection of short stories about the irascible 88-year-old Maud. These stories aren't necessarily your traditional procedural, but there is plenty of crime and fantastic dark humor.
New authors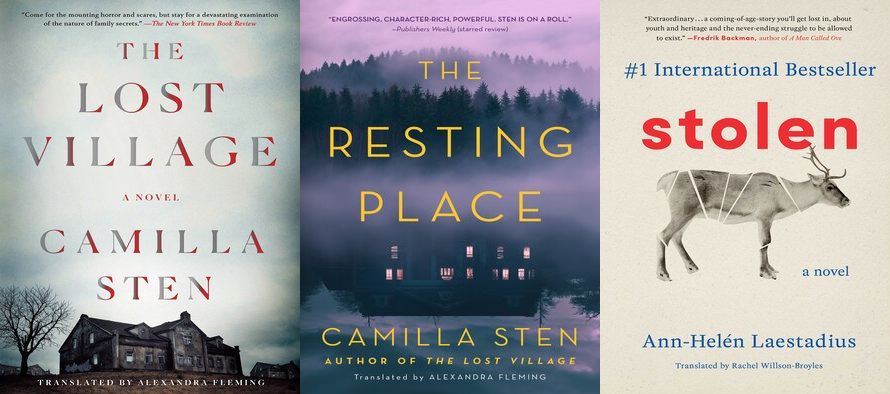 The Lost Village by Camilla Sten
The Resting Place by Camilla Sten
Stolen by Ann-Helén Laestadius
Sten doesn't have a regular inspector, but she does have two fantastic standalone novels. The Lost Village follows a documentary filmmaker trying to solve a decades-old mystery about disappearances in a mining town. It was also one of NPR's best mysteries of 2021. The Resting Place is as much a haunted house tale as it is a crime novel. Much of the mystery might be solved at the very opening if the heroine didn't suffer from prosopagnosia, or face blindness. Her inability to remember faces isn't just a convenient excuse for the mystery to continue, though. Instead, it's used to ratchet up the paranoia and fear in this truly creepy novel.
Laestadius is an established young adult and children's book author, but Stolen marks her adult fiction debut. The author is Swedish Sami, and her book's set in the north of the country in the Sami community, a rarely examined aspect in Nordic Noir. The story focuses on reindeer poaching and murder, as well as the rightful place of the Sami people in Swedish society.
---
For more Nordic Noir for all the dark crime-loving fans out there, visit your library's digital collection on the Libby app. After all, just because it's spring, that doesn't mean you can't still enjoy some cold thrills.
*Title availability may vary by location.