It's an important week for libraries—and readers, too. In addition to showing love for our nation's libraries during National Library Week, the American Library Association (ALA) has designated a new day of action. Monday April 24 is Right to Read Day, marking the one-year anniversary of the launch of the Unite Against Book Bans campaign.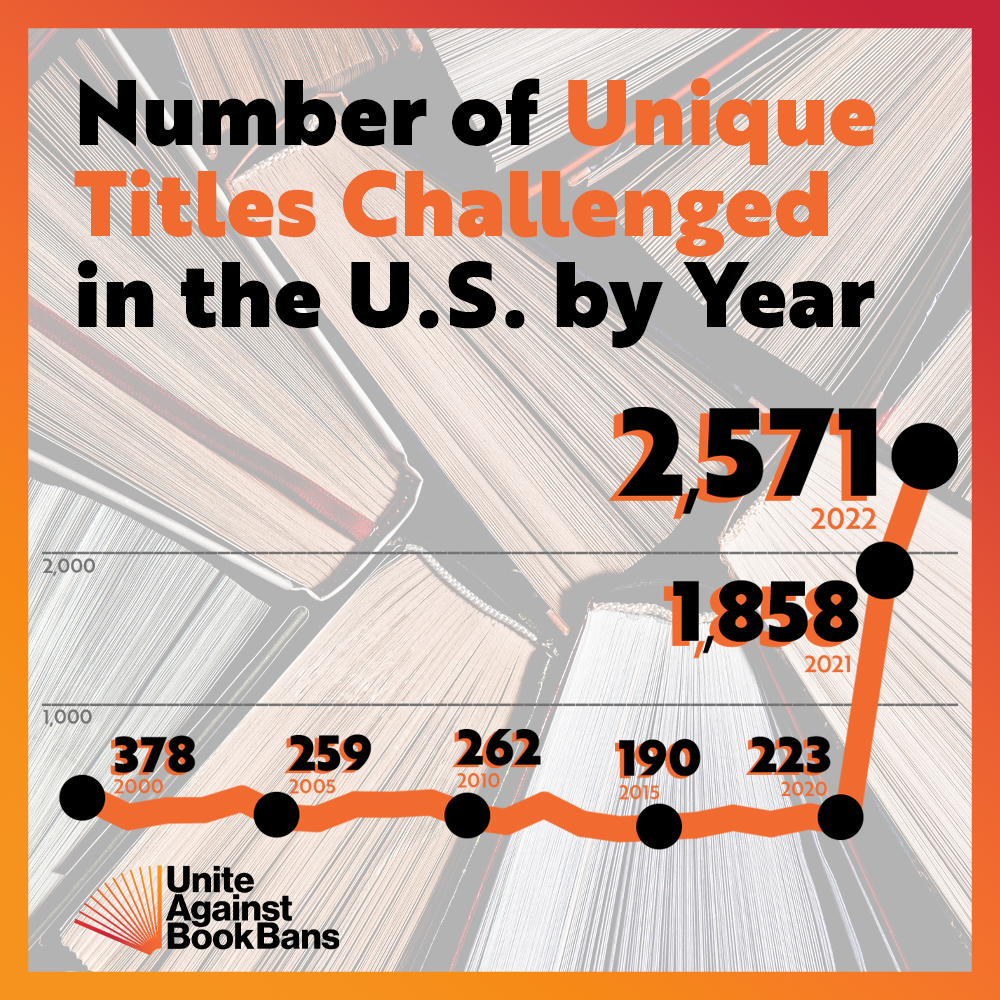 A response to increasing book censorship efforts nationwide, readers, advocates and library lovers everywhere are encouraged to take individual action to defend, protect and celebrate the right to read freely. Book banning, according to the ALA, is the act of removing materials from a school or library's physical or digital collection as a result of objections about the book's ideas or information—and it's growing at a pace that's never been seen before.
The ALA reported the highest number of attempted book bans in 2022 since the data has been collected. The New York Times also reported that censorship efforts nearly doubled last year.
To mark Right to Read Day, ALA will release its list of the Most Challenged Books of 2022. Find these books and more at your library through Libby, the library reading app.
As this important conversation continues, there are many ways you can be part of the movement and support your local library and library workers on the ground. For more suggestions on how to get involved and take action in your community, visit the Right to Read Day website.