You already know that the Libby app is the place to turn for all your favorite ebooks, audiobooks and magazines, but did you know that you can also find manga? Whether you're a long-time fan of the Japanese comic format or looking to dive in for the first time, there's a vast sea of titles to choose from, all free from your library.
Here's a list of the bestselling manga of all-time along with a list other recent hits and favs all just waiting for you in Libby!
Let's dive into those bestsellers: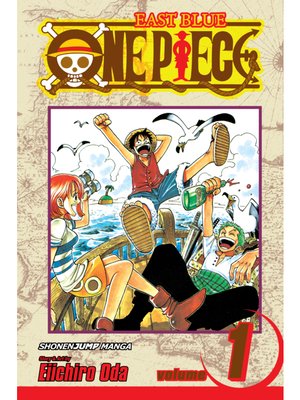 One Piece by Eiichiro Oda
516 million copies sold
Perfect if you like a swashbuckling spectacular 🏴‍☠️
This story follows Monkey D. Luffy and his pirate crew, the Straw Hat Pirates, as they explore the Grand Line in search of the One Piece to become the next King of Pirates. Luffy is more than just your ordinary pirate—because he (unintentionally) ate a Devil Fruit, his body is now rubber-like. Along his quest for the One Piece, he meets many other pirate captains and learns what abilities the Devil Fruit has given them.
This series has been running since July 1997 and has over 102 volumes in English.
---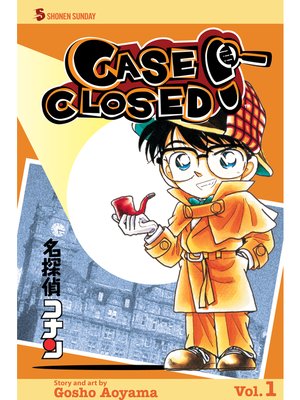 Case Closed by Gosho Aoyama
270 million copies sold
Perfect for mystery lovers and armchair detectives 🕵🏻‍♀️
I love Case Closed. This series follows Shinichi Kudo, a high school detective who was investigating a mysterious criminal organization. He was ambushed and caught by one of the syndicate members, and in an attempt to kill him, they force-fed him an experimental drug. The drug doesn't kill Kudo, but it does rapidly shrink his body until he ends up the size of an elementary schooler. The series is made up of whodunnits as Kudo works to solve crimes that he happens upon while also trying to take down the mysterious crime syndicate and get his old body back.
This series has been running since January 1994 and has over 100 volumes in English.
---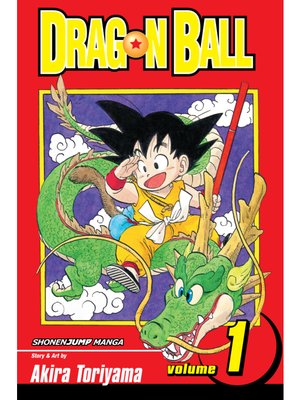 Dragon Ball by Akira Toriyama
260 million copies sold
Perfect for lovers of epic quests and superhuman battles 🦸‍♂️
You've probably heard of the TV series Dragon Ball Z, but before that, there was Dragon Ball. This book introduces us to naïve, young, monkey-tailed Goku, who's life is forever changed when he meets Bulma on her quest to collect seven Dragon Balls. He joins her quest to collect the Dragon Balls and hopefully see Bulma's wish granted.
This series ran from December 1984 to June 1995 and has 42 English volumes and two spin-off series, Dragon Ball Z and Dragon Ball Super.
---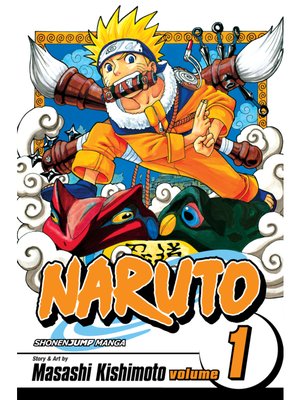 Naruto by Masashi Kishimoto
250 million copies sold
Perfect for ninja fans 🐱‍👤
Naruto tells the story of young ninja Uzumaki Naruto who begs for recognition from his peers while he trains (and dreams) of becoming the leader of his ninja village. The story starts off in Naruto's pre-teen years before an eventual time jump into his teens.
This series ran from 1999 to 2014 and has 72 English volumes and one spin-off series, Boruto.
---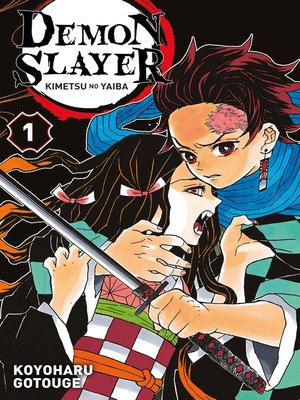 Demon Slayer by Koyoharu Gotouge
150 million copies sold
Perfect for those into hunting down demons👹
The youngest, and shortest series amongst these top sellers, Demon Slayer follows Tanjiro Kamado as he trains to join the Demon Slayer Corps and save his sister. Tanjiro's family was attacked by a demon and only he and his sister survived, but she was transformed into a demon. Through his training, Tanjiro hopes to protect and return his sister to her human form.
This series ran from February 2016 to December 2020 and has 23 English volumes.
---
Here's some of the most popular titles of all time: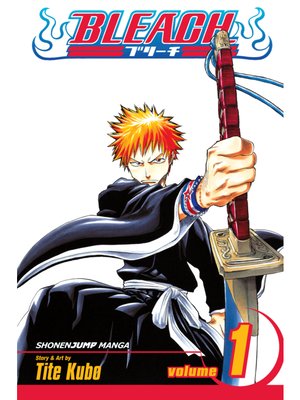 Bleach by Tite Kubo
A normal teen who can see ghosts runs into Soul Reapers? Jump into this 74-volume adventure to find out more.
---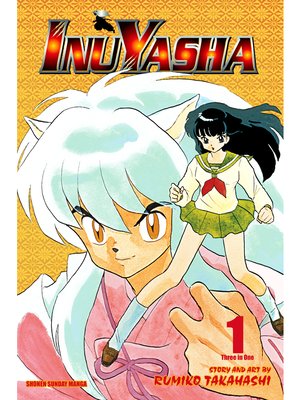 Inuyasha by Rumiko Takahashi
High schooler Kagome falls down an old well and is transported to ancient Japan where she meets dog-like half-demon Inuyasha. Join Kagome and Inuyasha on their journey to collect Shikon Shards.
---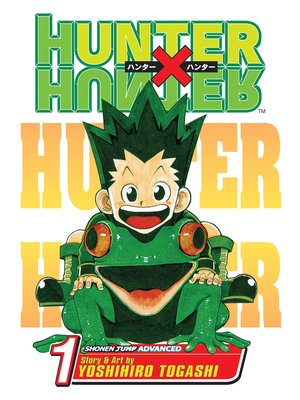 Hunter x Hunter by Yoshihiro Togashi
Follow Gon as he follows in his father's footsteps to become a legendary Hunter.
---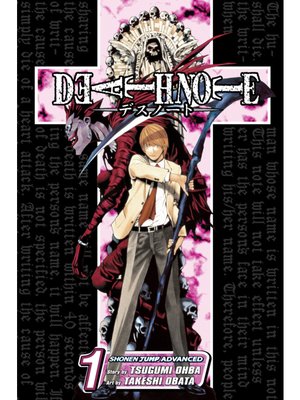 Death Note by Tsugumi Ohba
What would you do if you found a journal that gave you power over death? Would you use it for good—or evil?
---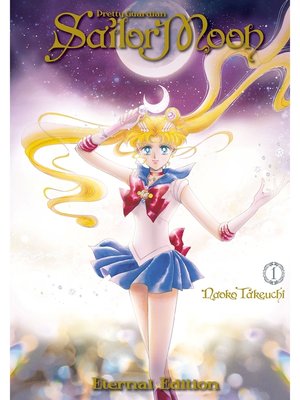 Sailor Moon by Naoko Takeuchi
You've no doubt heard of Sailor Moon—perhaps one of the most well-known "magical girl" manga. If you haven't read the series, now's your chance! Teenager Usagi Tsukino seems like your everyday student—until she meets a talking cat who begins a journey that will teach her that she has a well of great strength just beneath the surface and the heart to inspire and stand up for her friends.
---
And to wrap us up, here are a few recent hits: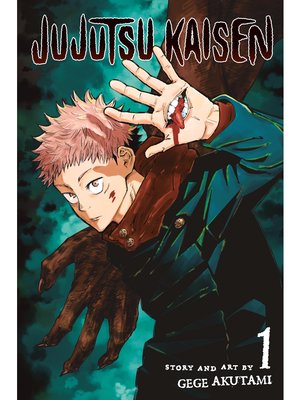 Jujutsu Kaisen by Gege Akutami
Yuji Itadori is in high demand by every sports club at his school, but he just wants to hang out with the school outcasts in the Occult Research Club. What could possibly go wrong when the club starts to play around with a cursed object?
---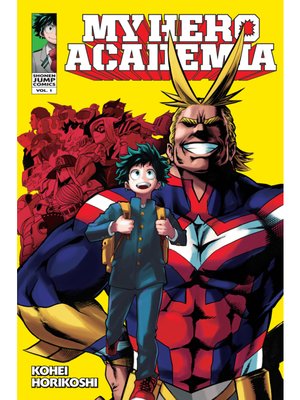 My Hero Academia by Kohei Horikoshi
A high school for budding heroes? A kid with seemingly no power? A chance encounter with the greatest hero of them all that gives him a chance to change his destiny?
---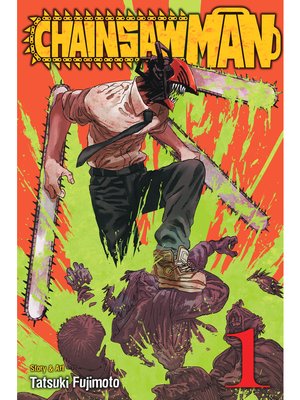 Chainsaw Man by Tatsuki Fujimoto
Denji is a poor young man who will do anything for money, even hunting down devils with his pet devil-dog Pochita. He's taking these jobs to pay off his debt and live his dreams, until one day his life is turned upside down when he's betrayed by someone he trusts.
---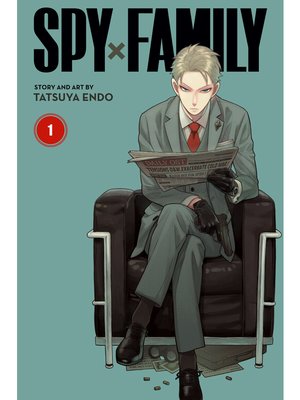 Spy x Family by Tatsuya Endo
Super spy Twilight is on a mission to infiltrate an elite private school, but to do so he'll need a wife and child. Little does he know that the person he's chosen to play his wife is an assassin and the child he's "adopted" is a telepath! Combination of spy and humor, this is a fun series to dive into.
---
There are so many exciting places to start in the world of manga—whether you'd like a completed series, long-runner or something brand new, this list has a bit of it all. Remember you can find these titles and more in Libby, the free reading app from your library!

New to Libby and want to learn more? Read about the 5 reasons to start borrowing comics, graphic novels and manga from your library's digital collection.
If you'd like to hear me talk more about manga, comics and graphic novels, you can check out these two Professional Book Nerds episodes: