Let me just start by saying this: I'm old. Well, I like to think that I'm not that old, but I can "sing" the dial up tone for the internet, lived for Pizza Hut's Book It promotion and the clothes that are gracing runways now are ones that I donated to Goodwill over a decade ago, when my mom made me clean out my closet at her house. All that's to say that when I think of listening to an audiobook with my family on a long car trip, it's not the ease of bluetooth or hooking up to my Car Play and Libby app. Rather, I think of cassette tapes, maybe CDs.
We always listened to books while driving. From my early days of Sesame Street songs and stories to later when we'd listen to family-friendly stories that we'd all love; for me, there's still nothing better than a story to help with long hours spent on the road (for those of you who might not be from the Midwest, we don't fly anywhere where we can drive in less than 24-hours or so). Having the whole family enjoy a book together not only made time move a bit quicker, but also gave us plenty to chat about when we were sharing meals or experiences the rest of the trip. You can think of it as a mini-traveling book club!
For those of you hitting the open road this spring break or fast approaching summer break, try some of these great reads together! They're also good for staycations, background noise while building LEGOs on rainy days (as is done in my house now), chapters before bed or whatever family audiobook needs you might have!
Borrow and listen on the Libby app from your library.
If you always check under the bed before you go to sleep: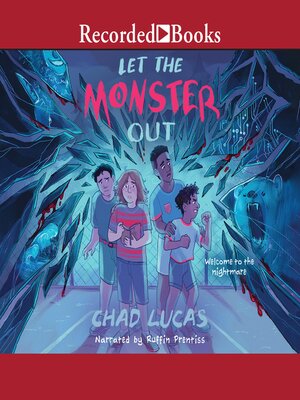 Let the Monster Out by Chad Lucas
Bones Malone is the new kid in town. He's not fitting in. If it wasn't hard enough being one of the only Black kids in town, his mom is starting to act really weird (and his baseball team lost their first game). Kyle Specks has always felt different. He's starting to think that he might be neurodivergent. And his parents, and many of the other grown-ups in town, are starting to act like zombies. Together they team up, along with other kids on their baseball team, to try to get to the bottom of what is going on with everyone, and if the new corporation in town has anything to do with it. If you like things that go bump in the night (but not that hard), this is a great read for all of you!
---
If you like your books shaken, not stirred: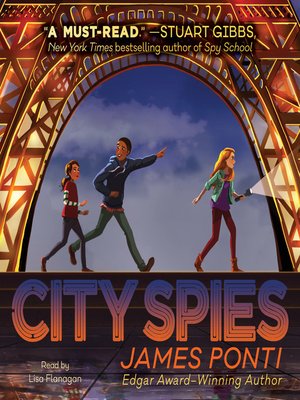 City Spies by James Ponti
Sara Martinez is an amazing hacker, who has managed to use her skills to out her foster parents as the rulebreakers that they are. Instead of this getting her praise, it's landed her in juvenile detention, along with a computer ban. But not everyone is unhappy about Sara's deeds, and she finds herself part of a secret MI6 agency, City Spies, a group of 5 kids from all around the globe whose talents combined can help them save the world, as only kids can do. This is a fun adventure story the whole family will enjoy, plus there are 3 more books in the series and counting!
---
If you know it wasn't Miss Havisham: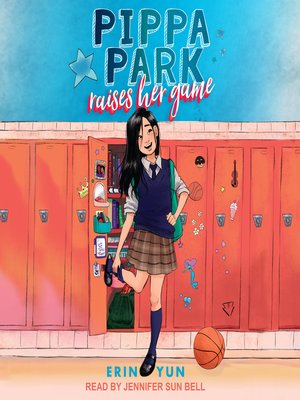 Pippa Park Raises Her Game by Erin Yun
Middle school isn't easy for anyone, but Pippa has always had basketball to keep her grounded. When her sister forces her to quit her public school team to focus on her grades, Pippa is devastated. That is, until a mysterious benefactor sends her a basketball scholarship to Lakeview Private (now you understand the Great Expectations allusion?), and she finds herself with the chance to not only play again, but also start over again at a new school. However, sometimes starting over again isn't all that it is meant to be, and Pippa must navigate all that her new school and team have to offer. Especially recommended for those families that could not get enough of the NCAA Women's Basketball Tournament this year!
---
If you're in the mood for some gnarly tricks: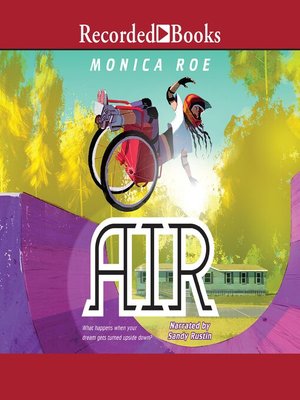 Air by Monica Roe
Emmie has always been an independent kid who craves the feeling that she gets when she's doing ramp tricks in her wheelchair. When her school's poorly designed ramp causes her chair to break, dashing her hopes of buying her own "tricked-out" chair, her school, her family and Emmie all find themselves on different sides of how to "fix" things. Emmie wants to continue to raise money herself and continue to be self-sufficient. Her school assigns her an aid and starts a fundraiser with lots of attention and help that Emmie doesn't want. Her dad, still reeling from her mother's death two years prior, wants to do all he can to keep her safe. Emmie and her community will grow together in this great read for the family, which will hopefully start some great conversations about really listening to each other.
---
If "X" marks the spot: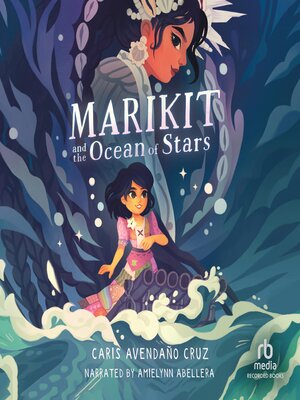 Marikit and the Ocean of Stars by Caris Avendaño Cruz
When your mother is a seamstress, you wear a lot of recycled clothes. Marikit knows this firsthand, especially after losing her father and brother to the sea years ago. She is hopeful that her 10th birthday will mean that she can get the blue dress that she is dreaming of, the dress that would make her look like a Diwata, or fairy, and would mean that the other children would leave her alone. When she receives a patchwork dress instead, she is disappointed until she discovers the dress is the secret to discovering who she is: A halfling whose mother is a Diwata herself. In order to find the rest of her magic, she must journey, using the map on the dress as her guide to finding herself and her return to the mortal world.
---
Want more audiobook recommendations? Subscribe to Libby Life for your weekly reading and listening inspiration.
*Title availability may vary by region.