Everyone loves a good story. Rom coms, suspenseful whodunits, spy vs. spy and so on. We love fiction because it gives the reader a chance to escape. No matter how tragic, funny or unrealistic, it's the very lack of realism that gives a reader safety in the story.
Enter nonfiction: A highly misunderstood genre. I happen to love all manner of nonfiction, be it a good DIY, history or autobiographical audiobook narrated by the author (hello, Greenlights!). As a university student of history, I used to shy away from nonfiction because all I ever read for class was nonfiction. But learning to appreciate nonfiction takes the same route as finding your favorite fiction niches. And with most of them, just like fiction, they're a safe escape, because in most cases, you're not in the direct, real path of the action. You have a chance to broaden your horizon without leaving the safety of your couch.
---
"You have a chance to broaden your horizon without leaving the safety of your couch."
---
With you in mind, dear fiction reader, I put together a short list of nonfiction to help you give it a whirl. Even better, while readers are always interested in the shiny new bestseller lists, here's a chance to try something different with these titles you can read on the Libby app:
For the graphic novel and comic lover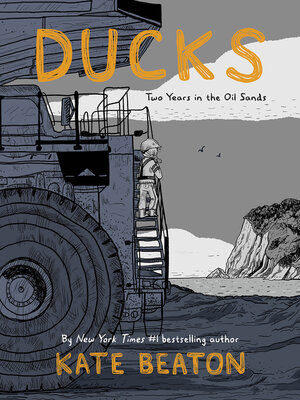 Ducks: Two Years in the Oil Sands by Kate Beaton
Most readers are familiar with Kate Beaton through her historical fiction comics, such as Hark! A Vagrant and Step Aside, Pops. Before there was Kate Beaton, New York Times bestselling cartoonist, there was Katie Beaton of Cape Breton, a tight-knit seaside community where the lobster is as abundant as beaches, fiddles and Gaelic folk songs.
With the singular goal of paying off her student loans, Katie heads out west to take advantage of Alberta's oil rush—part of the long tradition of Canadian East Coasters who seek gainful employment elsewhere when they can't find it in the homeland they love so much. Katie encounters the harsh reality of life in the oil sands, where trauma is an everyday occurrence yet is never discussed. Beaton's natural cartooning prowess is on full display as she draws colossal machinery and mammoth vehicles set against a sublime Albertan backdrop of wildlife, northern lights and boreal forest.
---
For the reality show junkie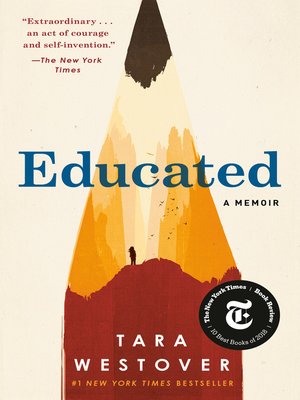 Educated by Tara Westover
🎧 Also available as an audiobook
When your debut book knocks it out of the park as an international bestseller, you've really got something to say. A girl claws her way out of a claustrophobic, violent fundamentalist family into an elite academic career in this searing memoir.
Born to survivalists in the mountains of Idaho, Tara Westover was 17 the first time she set foot in a classroom. Her family was so isolated from mainstream society that there was no one to ensure the children received an education, and no one to intervene when one of Tara's older brothers became violent. When another brother got himself into college, Tara decided to try a new kind of life. Her quest for knowledge transformed her, taking her over oceans and across continents, to Harvard and Cambridge University. Only then would she wonder if she'd traveled too far, if there was still a way home.
An astonishing account of deprivation, confusion, survival and success.
---
For the historical romance reader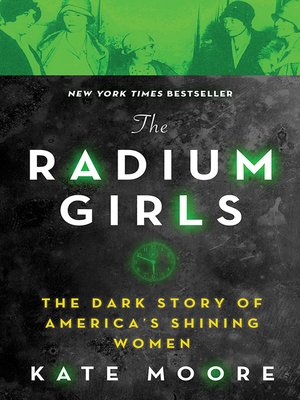 The Radium Girls: The Dark Story of America's Shining Women by Kate Moore
The author of Roses Are Red and ghostwriter for other voices, brings us the incredible true story of the women heroes who were exposed to radium in factories across the U.S. in the early 20th century, and their brave and groundbreaking battle to strengthen workers' rights, even as the fatal poison claimed their own lives.
In the dark years of the First World War, radium makes gleaming headlines across the nation as the fresh face of beauty and wonder drug of the medical community. From body lotion to tonic water, the popular new element shines bright. Meanwhile, hundreds of girls toil amidst the glowing dust of the radium-dial factories. The glittering chemical covers their bodies from head to toe; they light up the night like industrious fireflies. With such a coveted job, these "shining girls" are the luckiest alive—until they begin to fall mysteriously ill. And, until they begin to come forward.
As the women start to speak out on the corruption, the factories that once offered golden opportunities ignore all claims of the gruesome side effects. And as the fatal poison of the radium takes hold, the brave shining girls find themselves embroiled in one of the biggest scandals of America's early 20th century, and in a groundbreaking battle for workers' rights that will echo for centuries to come. A timely story of corporate greed and the brave figures that stood up to fight for their lives, these women and their voices will shine for years to come.
---
For the pessimist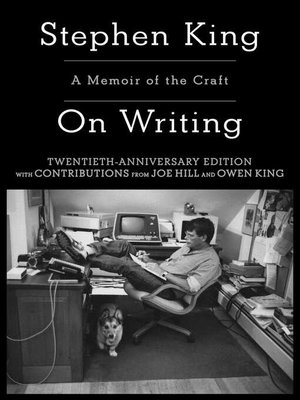 On Writing: A Memoir of the Craft by Stephen King
🎧 Also available as an audiobook
Famous for his fantastical horror and suspense novels, Stephen King brings his narrative skill to this autobiographical work.
Part memoir, part master class by one of the bestselling authors of all time, this superb volume is a revealing and practical view of the writer's craft, comprising the basic tools of the trade every writer must have. King's advice is grounded in his vivid memories from childhood through his emergence as a writer, from his struggling early career to his widely reported, near-fatal accident in 1999—and how the inextricable link between writing and living spurred his recovery.
With this indispensable book, the king of bestsellers intended to put down his thoughts on writing. But after he was run over on a country road in Maine by "one of my own characters," the work turned into a memoir as the author wrote himself back to health. King's life has had a fair amount of horror—even before his near-death experience: His childhood doctor sounds like the town butcher, an early job included picking maggots out of blood-soaked medical laundry (which he seems to have preferred over teaching!). These are rare glimpses into King's personal life.
---
For lovers of fantasy and dystopia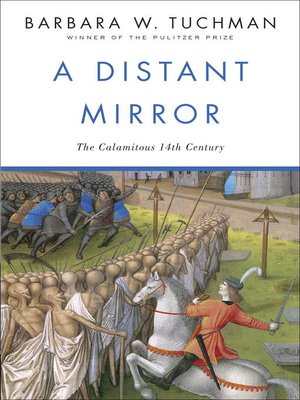 A Distant Mirror: The Calamitous 14th Century by Barbara W. Tuchman
🎧 Also available as an audiobook
Contributing to modern European historiography for several decades with works such as The Guns of August, Barbara Tuchman's inspiration for this book was her observation that 14th century European society held many parallels to the 20th century. In her forward, Tuchman writes, "The genesis of this book was a desire to find out what were the effects on society of the most lethal disaster of recorded history—that is to say, of the Black Death of 1348-50… plague, war, taxes, brigandage, bad government, insurrection and schism in the Church."
First published in 1978, Tuchman transformed sound historical scholarship into page-turning storytelling, making the historical events feel very personal to the reader.
---
For sci-fi and DIYers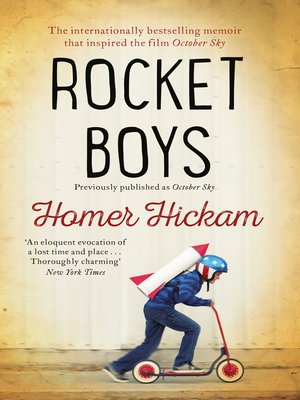 Rocket Boys by Homer Hickam
🎧 Also available as an audiobook
The memoir that inspired the film October Sky, this book is a uniquely American memoir—a powerful, luminous story of coming of age at the dawn of the 1960s, of a mother's love and a father's fears, of a group of young men who dreamed of launching rockets into outer space...and who made those dreams come true.
With the grace of a natural storyteller, NASA engineer Homer Hickam paints a warm, vivid portrait of the harsh West Virginia mining town of his youth, evoking a time of innocence and promise, when anything was possible, even in a company town that swallowed its men alive. A story of romance and loss, of growing up and getting out, Homer Hickam's lush, lyrical memoir is a chronicle of triumph—at once exquisitely written and marvelously entertaining.
---
For lovers of gossip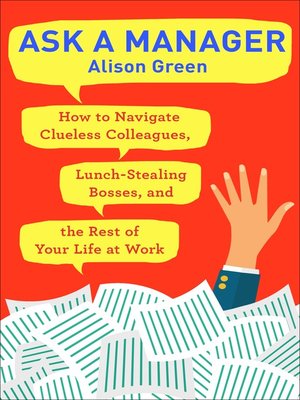 Ask A Manager: How to Navigate Clueless Colleagues, Lunch-Stealing Bosses, and the Rest of Your Life at Work by Alison Green
🎧 Also available as an audiobook
There's a reason Alison Green has been called "the Dear Abby of the work world." Green started a popular website, Ask A Manager, to give employees and job applicants an inside look into the minds of managers and interviewers. The site started on a whim 11 years ago but has since grown into a powerful media company, complete with books and a podcast.
People avoid awkward conversations in the office because they simply don't know what to say. Thankfully, Green does—and in this incredibly helpful book, she tackles the tough discussions you may need to have during your career. You'll learn what to say when you accidentally trash-talk someone in an email then hit "reply all," you catch a colleague in a lie, you get drunk at the holiday party and much more.
---
For magical realism readers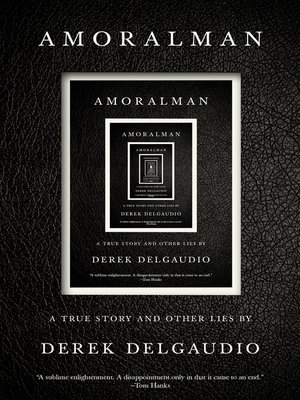 AMORALMAN: A True Story and Other Lies by Derek DelGaudio
🎧 Also available as an audiobook
Derek DelGaudio believed he was a decent, honest man. But when irrefutable evidence to the contrary is found in an old journal, his memories are reawakened and Derek is forced to confront—and try to understand—his role in a significant act of deception from his past.
Using his youthful notebook entries as a road map, Derek embarks on a soulful, often funny, sometimes dark journey, retracing the path that led him to a world populated by charlatans, card cheats and con artists. As stories are peeled away and artifices are revealed, Derek examines the mystery behind his father's vanishing act, the secret he inherited from his mother, the obsession he developed with sleight-of-hand that shaped his future, and the affinity he felt for the professional swindlers who taught him how to deceive others. And once he finds himself working as a crooked dealer in a big-money Hollywood card game, Derek begins to question his own sense of morality, and discovers that even a master of deception can find himself trapped inside an illusion.
---
Ready for more real-life stories that are stranger than fiction? Subscribe to Libby Life for more nonfiction to add to your TBR and borrow them all on the Libby app from your local library.
*Title availability varies by region.