According to statistics from the Centers for Disease Control and Prevention, about 1 in 36 children are diagnosed with autism. Despite the prevalence in society, many of the books published about autism are written by neurotypical authors. But recently, more voices are being added to the conversation.
Through the autistic acceptance movement and the growth of online advocacy like hashtag #ActuallyAutistic and Autistics Speaking Day, people within the community are expressing themselves on their own terms. Instead of just focusing on autism awareness in April, there's a shift toward autism acceptance—validating an identity that's to be respected and embraced, and empowering children to have pride in and celebrate our individual differences.
For more perspectives about life on the spectrum, browse these fiction and nonfiction books about neurodiversity or featuring neurodiverse characters, written by autistic authors: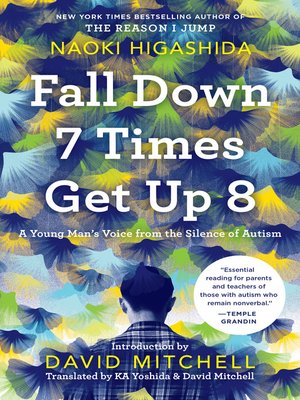 Fall Down 7 Times Get Up 8: A Young Man's Voice from the Silence of Autism by Naoki Higashida
Naoki Higashida was only 13 when he wrote The Reason I Jump, a revelatory account of autism from the inside by a nonverbal Japanese child. Now, he shares his thoughts and experiences as a young man living each day with autism. In short, powerful chapters, Higashida explores school memories, family relationships, the exhilaration of travel and the difficulties of speech. He allows readers to experience profound moments we take for granted, like the thought-steps necessary for him to register that it's raining outside. Acutely aware of how strange his behavior can appear to others, he aims throughout to foster a better understanding of autism and to encourage society to see people with disabilities as people, not as problems.
---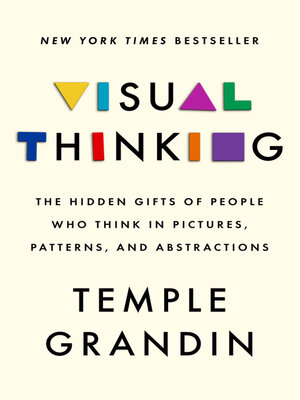 Visual Thinking by Temple Grandin
Temple Grandin changed the way the world understood autism by transforming our awareness of the different ways our brains are wired. In her latest book, Grandin draws on cutting-edge research to take us inside visual thinking. Visual thinkers constitute a far greater proportion of the population than previously believed, she reveals. She also makes us understand how a world increasingly geared to the verbal tends to sideline visual thinkers, screening them out at school and passing over them in the workplace. Rather than continuing to waste their singular gifts, driving a collective loss in productivity and innovation, Grandin proposes new approaches to educating, parenting, employing and collaborating with visual thinkers.
---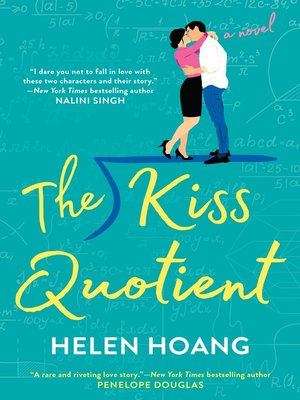 The Kiss Quotient by Helen Hoang
Stella Lane thinks math is the only thing that unites the universe. Stella has Asperger's and French kissing reminds her of a shark getting its teeth cleaned by pilot fish. Her conclusion: She needs lots of practice—with a professional. Which is why she hires escort Michael Phan. The Vietnamese and Swedish stunner can't afford to turn down Stella's offer, and agrees to help her check off all the boxes on her lesson plan. Their no-nonsense partnership starts making a strange kind of sense. And the pattern that emerges will convince Stella that love is the best kind of logic.
---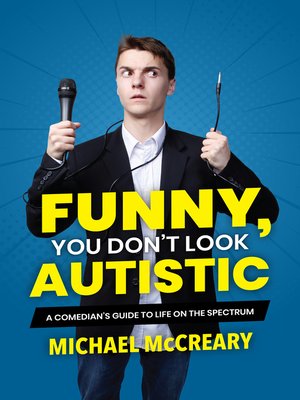 Funny, You Don't Look Autistic: A Comedian's Guide to Life on the Spectrum by Michael McCreary
Like many others on the autism spectrum, 20-something stand-up comic Michael McCreary has been told by more than a few well-meaning folks that he doesn't "look" autistic. But, as he's quick to point out in this memoir, autism "looks" different for just about everyone with autism. Diagnosed at age 5, McCreary got hit with the performance bug not much later. During a difficult time in junior high, he started journaling, eventually turning his pain into something empowering—and funny. He scored his first stand-up gig at age 14, and hasn't looked back. This unique and hilarious #OwnVoices memoir breaks down what it's like to live with autism for readers on and off the spectrum.
---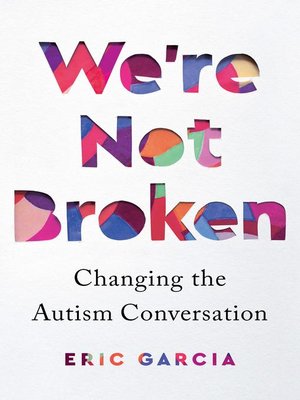 We're Not Broken: Changing the Autism Conversation by Eric Garcia
Garcia began writing about autism because he was frustrated by the media's coverage of it; the myths that the disorder is caused by vaccines, the narrow portrayals of autistic people as white men working in Silicon Valley. Garcia uses his own life as a springboard to discuss the social and policy gaps that exist in supporting those on the spectrum. From education to healthcare, he explores how autistic people wrestle with systems that were not built with them in mind. At the same time, he shares the experiences of all types of autistic people, from those with higher support needs, to autistic people of color, to those in the LGBTQ community. In doing so, Garcia gives his community a platform to articulate their own needs, rather than having others speak for them, which has been the standard for far too long.
---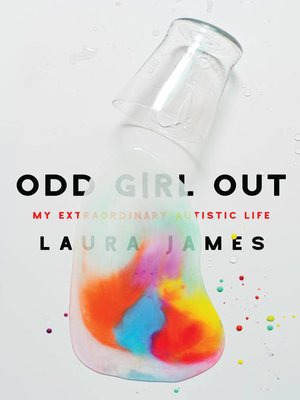 Odd Girl Out: My Extraordinary Autistic Life by Laura James
With a touching and searing honesty, Laura challenges everything we think we know about what it means to be autistic. Married with four children and a successful journalist, Laura examines the ways in which autism has shaped her career, her approach to motherhood and her closest relationships. Laura's upbeat, witty writing offers new insight into day-to-day life, as her extreme attention to sensory detail—a common aspect of her autism—is fascinating to observe through her eyes. As Laura grapples with defining her own identity, she also looks at the unique benefits neurodiversity can bring.
---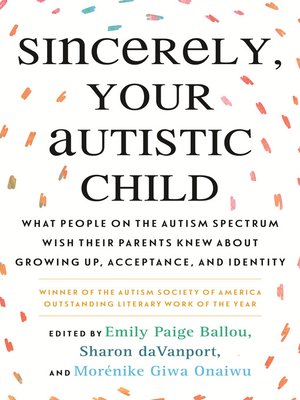 Sincerely, Your Autistic Child: What People on the Autism Spectrum Wish Their Parents Knew About Growing Up, Acceptance, and Identity by Emily Paige Ballou
Most resources available for parents come from psychologists, educators and doctors, offering parents a narrow and technical approach to autism. This book represents an authentic resource for parents written by autistic people themselves, tackling the everyday joys and challenges of growing up while honestly addressing the emotional needs, sensitivity and vibrancy of autistic kids, youth and young adults. Contributors reflect on what they have learned while growing up on the autism spectrum and how parents can avoid common mistakes and overcome challenges while raising their child. Part memoir, part guide and part love letter, Sincerely, Your Autistic Child is an indispensable collection that invites parents and allies into the unique and often unheard experiences of autistic children and teens.
---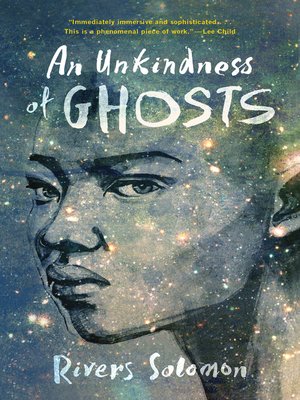 An Unkindness of Ghosts by Rivers Solomon
Odd-mannered, obsessive, withdrawn, Aster has little to offer folks in the way of rebuttal when they call her ogre and freak. If she were truly a monster, as they accuse, she'd be powerful enough to tear down the walls around her until nothing remained of her world, save for stories told around the cookfire. Aster lives in the low-deck slums of the HSS Matilda, a space vessel organized much like the antebellum South. For generations, the Matilda has ferried the last of humanity to a mythical Promised Land. On its way, the ship's leaders have imposed harsh moral restrictions and deep indignities on dark-skinned sharecroppers like Aster. When the autopsy of Matilda's sovereign reveals a surprising link between his death and her mother's suicide some quarter-century before, Aster retraces her mother's footsteps. Embroiled in a grudge with a brutal overseer and sewing the seeds of civil war, Aster learns there may be a way off the ship if she's willing to fight for it.
---
Discover these and more books with diverse perspectives at your local library in the Libby reading app.
For more book picks, subscribe to get reading recommendations delivered to your inbox every Saturday.
*Title availability varies by region.