With a global pandemic barely behind us, a looming recession, a war raging overseas and the general hustle of our busy lives, it can be challenging to feel a sense of calm and happiness these days. With so much to worry about in our relatively short lives, are we prioritizing the things that will make us happy? Gretchen Rubin thought the same thing one rainy day while riding a city bus in the rain: Am I focusing enough on the things that matter? Am I doing the things that truly make me happy?
Launching a new idea to get happier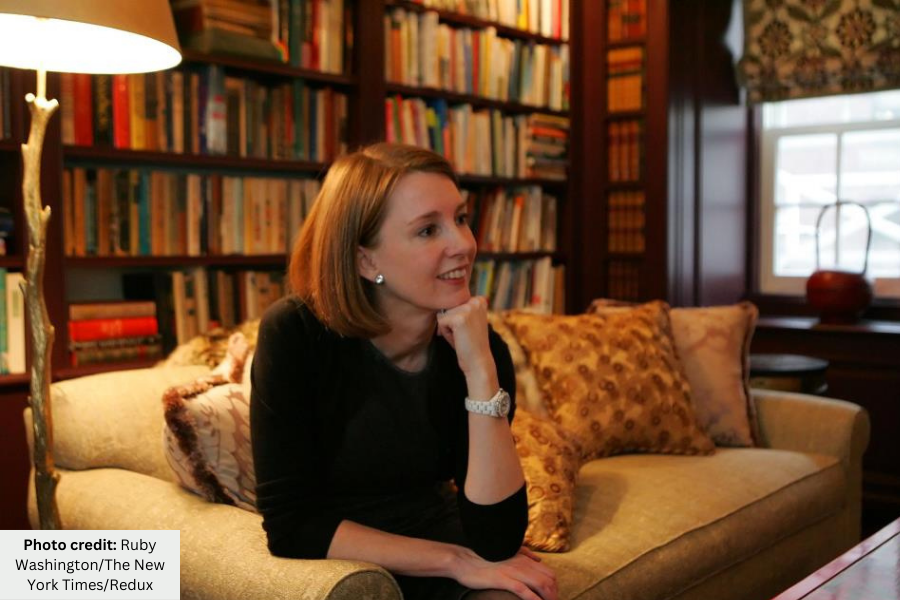 She decided not to sit back and wonder anymore and launched a year-long happiness project where she tested scientific research and other methods from popular culture to discover what made her happy. The details of this year-long experiment and the insights she found can be read in her #1 New York Times bestselling book, The Happiness Project that she published in 2009. This very real and relatable chronicle of her transformation will have readers laughing out loud and nodding along the whole way.
Today, Rubin is the renowned writer of happiness and habits with many more books on how to create a happier life along with a successful podcast, "Happier with Gretchen Rubin." Her newest book, Life in Five Senses, is scheduled to be released on April 18, 2023, and is available in the Libby reading app from your library.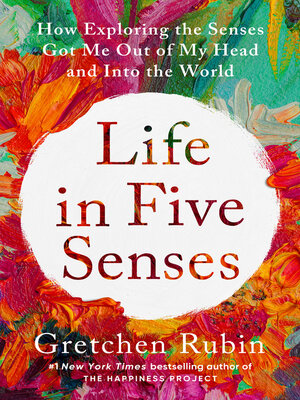 More on the book
For more than a decade, Gretchen Rubin had been studying happiness and human nature. Then, one day, a visit to her eye doctor made her realize that she'd been overlooking a key element of happiness: Her five senses. She'd spent so much time stuck in her head that she'd allowed the vital sensations of life to slip away, unnoticed. This epiphany lifted her from a state of foggy preoccupation into a world rediscovered by seeing, hearing, smelling, tasting and touching.
Life in Five Senses is an absorbing, layered story of discovery filled with profound insights and practical suggestions about how to heighten our senses and use our powers of perception to live fuller, richer lives and, ultimately, how to move through the world with more vitality and love.
Reading makes you happy
Rubin is the expert on happiness, and one of the surest ways to get there is by reading. She calls it both a pleasure and a discipline. Listen to Rubin talk about what she loves most about picking up a book:
---
More to read from Gretchen Rubin: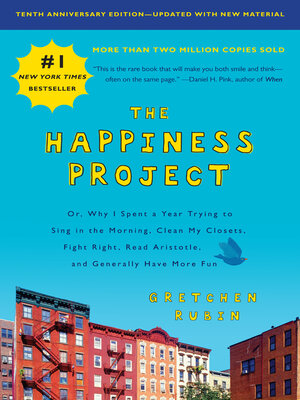 The Happiness Project (2009)
In this lively and compelling account, Rubin chronicles her adventures during the 12 months she spent test-driving the wisdom of the ages, current scientific research and lessons from popular culture about how to be happier. Among other things, she found that novelty and challenge are powerful sources of happiness; that money can help buy happiness, when spent wisely; that outer order contributes to inner calm; and that the very smallest of changes can make the biggest difference.
---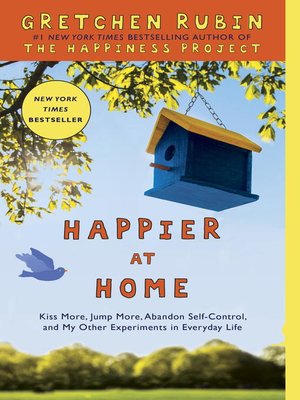 Happier at Home (2012)
Starting in September (the new January), Rubin dedicated a school year—September through May—to making her home a place of greater simplicity, comfort and love. She goes deeper on factors that matter for home, such as possessions, marriage, time and parenthood. How can she control the cubicle in her pocket? How might she spotlight her family's treasured possessions? And it really was time to replace that dud toaster. Each month, Rubin tackles a different theme as she experiments with concrete, manageable resolutions—and this time, she coaxes her family to try some resolutions, as well.
---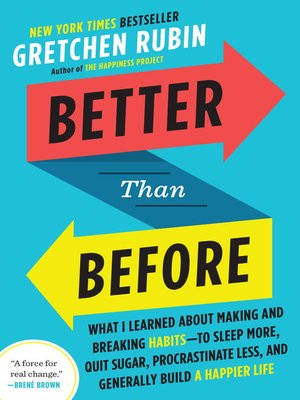 Better Than Before (2015)
Most of us have a habit we'd like to change, and there's no shortage of expert advice. But as we all know from tough experience, no magic, one-size-fits-all solution exists. It takes work to make a habit, but once that habit is set, we can harness the energy of habits to build happier, stronger, more productive lives.
In this book, Rubin identifies every approach that actually works. She presents a practical, concrete framework to allow readers to understand their habits—and to change them for good.
---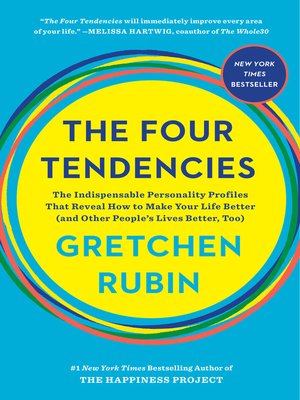 The Four Tendencies (2017)
During her multibook investigation into human nature, Gretchen Rubin realized that by asking the seemingly dry question "How do I respond to expectations?" we gain explosive self-knowledge. She discovered that based on their answer, people fit into Four Tendencies: Upholders, Questioners, Obligers and Rebels. Our Tendency shapes every aspect of our behavior, so using this framework allows us to make better decisions, meet deadlines, suffer less stress and engage more effectively. It's far easier to succeed when you know what works for you.
---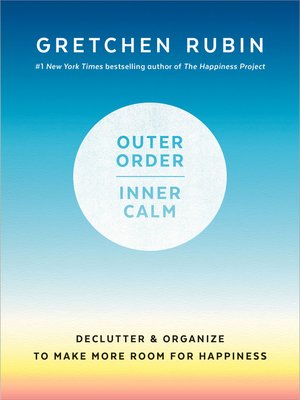 Outer Order, Inner Calm (2019)
Rubin knows firsthand that creating order can make our lives happier, healthier, more productive and more creative. But for most of us, a rigid, one-size-fits-all solution doesn't work. When we tailor our approach to suit our own particular challenges and habits, we can find inner calm. With a sense of fun, and a clear idea of what's realistic for most people, Rubin suggests dozens of manageable tips and tricks for creating a more serene, orderly environment. By getting rid of things we don't use, don't need, or don't love, we free our minds (and our shelves) for what we truly value.
---
If you want to hear more conversations with the author, listen to the Professional Book Nerds podcast episode where Rubin chats with the hosts about how decluttering our lives can help bring us happiness.
Find these books by Gretchen Rubin at your library and read or listen on the Libby app.