The Academy Awards wrapped up, and we all ooo'ed and aah'ed at the chance to see Hollywood's royalty, what they wore, how they reacted and, most importantly, find out who won the Oscar. Films based on books saw some action on the big screen this year: All Quiet on the Western Front, Women Talking, Pinocchio, Black Panther: Wakanda Forever and The Boy, the Mole, the Fox and the Horse all took home awards. For more of history's most celebrated films, browse what to watch next from this list of winners and nominees on Kanopy.
But when the annual awards are over, some of us keep up with our favorite stars by following them on social media or reading about them in a magazine like Us Weekly or Star Magazine. But what if we actually got to sit down over a cup of coffee and listen to them tell their story? Although a great friend, I don't think Matthew Perry will be showing up for that coffee and chat anytime soon, so here's the next best thing: celebrity-narrated audiobooks.
Listen to the stars as they open up about their journeys of struggle and success by borrowing an audiobook narrated by the author from the Libby reading app. Here's a list of 30 new or upcoming picks: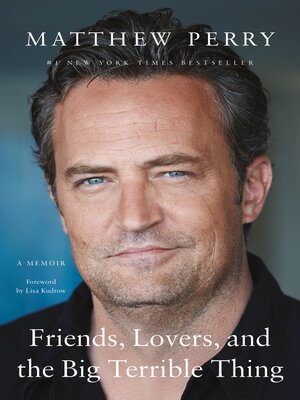 Friends, Lovers, and the Big Terrible Thing by Matthew Perry
The beloved star of the hit sitcom Friends takes us along on his journey from childhood ambition to fame to addiction and recovery in the aftermath of a life-threatening health scare.
---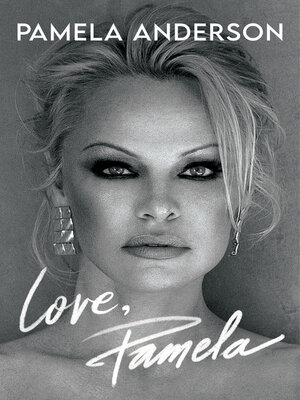 Love, Pamela by Pamela Anderson
In this honest, layered and unforgettable book that alternates between storytelling and her own poetry, Pamela Anderson breaks the mold of the celebrity memoir while taking back the tale that has been crafted about her.
---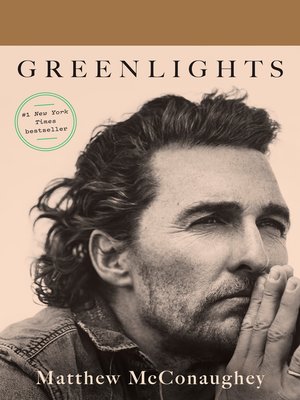 Greenlights by Matthew McConaughey
This life-changing memoir reveals with unflinching honesty and unconventional wisdom, the lessons McConaughey learned the hard way about living with greater satisfaction.
---
Finding Me by Viola Davis
This is the story of how Viola Davis climbed from a crumbling apartment in Central Falls, Rhode Island to the stage in New York City and beyond. A deep reflection, a promise and a love letter of sorts to self, this story will inspire you to light up your own life with creative expression and rediscover who you were before the world put a label on you.
---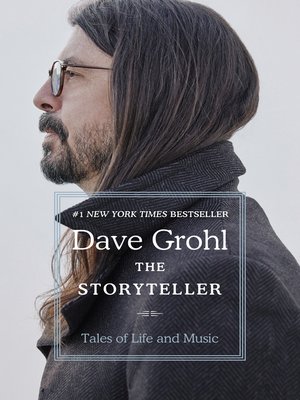 The Storyteller: Tales of Life and Music by Dave Grohl
A collection of memories of a life lived loud, Nirvana and Foo Fighters band member Dave Grohl chronicles his early days growing up in the suburbs of Washington, DC, to hitting the road at the age of 18, and all the music that followed.
---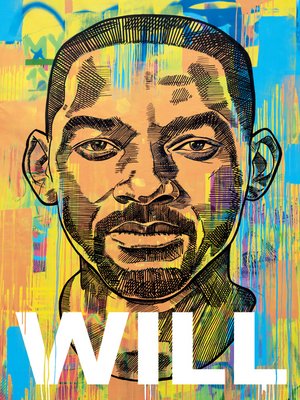 Will by Will Smith and Mark Manson
This tells the story in full of one of the most amazing rides through the worlds of music and film that anyone has ever had. Will Smith's transformation from a West Philadelphia kid to one of the biggest rap stars of his era, and then one of the biggest movie stars in Hollywood history, is an epic tale—but it's only half the story.
---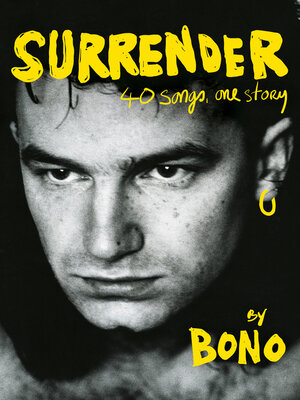 Surrender: 40 Songs, One Story by Bono
The artist, activist and the lead singer of Irish rock band U2 has written an honest and intimate memoir about the remarkable life he's lived, the challenges he's faced and the friends and family who have shaped and sustained him.
---
Have I Told You This Already? Stories I Don't Want to Forget to Remember by Lauren Graham
Filled with surprising anecdotes, sage advice and laugh-out-loud observations, these all-new, original essays from the beloved star of Gilmore Girls showcase the winning charm and wry humor that have delighted her millions of fans.
---
Taste: My Life Through Food by Stanley Tucci
From award-winning actor and food obsessive Stanley Tucci comes an intimate and charming memoir of life in and out of the kitchen. Filled with anecdotes about his growing up in Westchester, New York; preparing for and shooting the foodie films Big Night and Julie & Julia; falling in love over dinner; and teaming up with his wife to create meals for a multitude of children, each morsel heartfelt and delicious.
---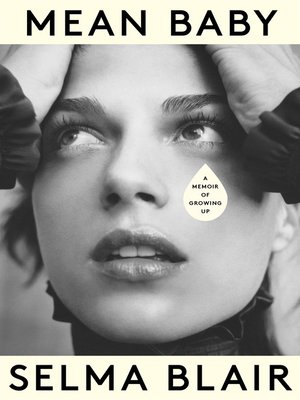 Mean Baby: A Memoir of Growing Up by Selma Blair
In a voice that is powerfully original, fiercely intelligent and full of hard-won wisdom, Selma Blair's Mean Baby is a deeply human memoir and a true literary achievement. It captures the captivating story of the Hollywood actress and model that is now an advocate for the multiple sclerosis community.
---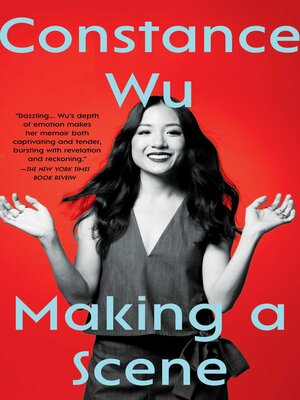 Making a Scene by Constance Wu
The star of the TV sitcom Fresh Off the Boat and the hit film Crazy Rich Asians, Constance shares private memories of childhood, young love and heartbreak, sexual assault and harassment, and how she "made it" in Hollywood. Raw, relatable and enthralling, this is an intimate portrait of the pressures and pleasures of existing in today's world.
---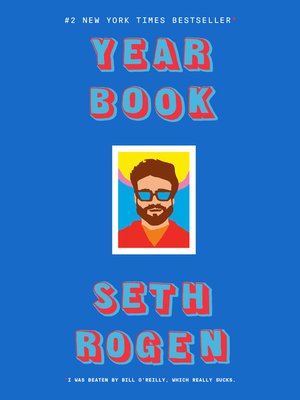 Yearbook by Seth Rogen
From one of the writers of Superbad and Pineapple Express comes a collection of personal essays that he says,"I desperately hope are just funny at worst, and life-changingly amazing at best." The audiobook cast features more than 80 voices, including Rogen's.
---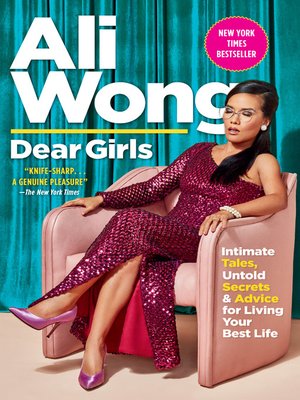 Dear Girls: Intimate Tales, Untold Secrets & Advice for Living Your Best Life by Ali Wong
Comedian Ali Wong shares the wisdom she's learned from a life in comedy and reveals stories from her life off stage, including the brutal single life in New York, reconnecting with her roots in Vietnam and parenting war stories. Though addressed to her daughters, Wong's letters are absurdly funny, surprisingly moving and enlightening (and gross) for all.
---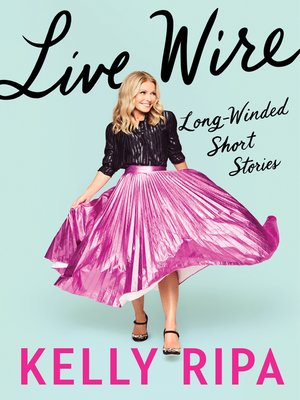 Live Wire: Long-Winded Short Stories by Kelly Ripa
In her first book, Kelly shows everyone who she really is offscreen. As a professional, as a wife, as a daughter and as a mother, she brings a hard-earned wisdom and an eye for the absurdity of life to every minute of every day.
---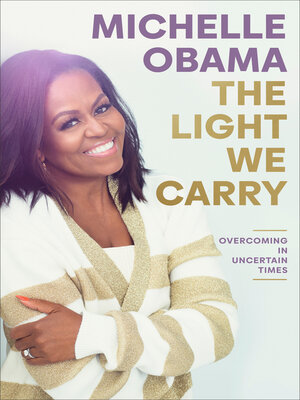 The Light We Carry: Overcoming in Uncertain Times by Michelle Obama
The former First Lady offers readers a series of fresh stories and insightful reflections on change, challenge and power, including her belief that when we light up for others, we can illuminate the richness and potential of the world around us, discovering deeper truths and new pathways for progress.
---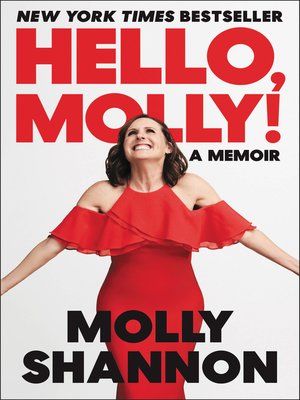 Hello, Molly! by Molly Shannon and Sean Wilsey
Witty, winning, and told with tremendous energy and heart, this memoir from comedic genius Molly Shannon and written with Sean Wilsey, sheds new and revelatory light on the life and work of one of our most talented and free-spirited performers.
---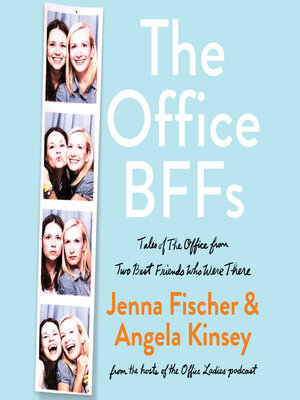 The Office BFFs: Tales of The Office from Two Best Friends Who Were There by Jenna Fischer and Angela Kinsey
The warm and friendly co-stars on The Office bring us an intimate, behind-the-scenes celebration of their friendship, and an insiders' view of Pam Beesly, Angela Martin and the iconic TV show, plus exclusive stories on the making of milestone episodes and how their lives changed when they became moms.
---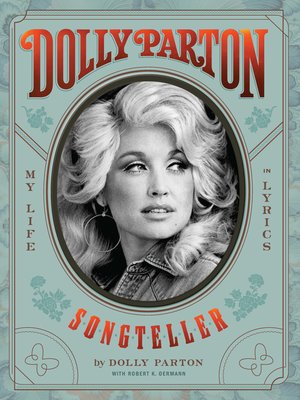 Dolly Parton, Songteller: My Life in Lyrics by Dolly Parton
Going beyond the glitz, glamour and rhinestones to the warmth, heart, and soul of a treasured pop-culture icon, the Grammy Award–winning artist weaves her words with music and memories to give listeners the stories behind the stories of her most cherished songs.
---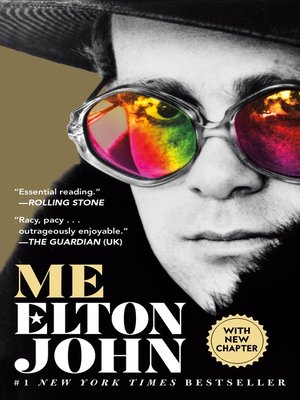 Me by Elton John
In his first and only official autobiography, music icon Elton John reveals the truth about his extraordinary life, from his rollercoaster lifestyle as shown in the film Rocketman, to becoming a living legend.
---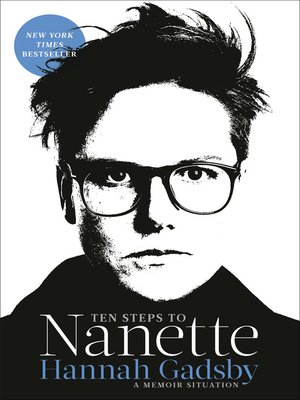 Ten Steps to Nanette: A Memoir Situation by Hannah Gadsby
Harrowing and hilarious, this memoir traces Gadsby's growth as a queer person, to their ever-evolving relationship with comedy and their struggle with late-in-life diagnoses of autism and ADHD, finally arriving at the backbone of their show Nanette: the renouncement of self-deprecation, the rejection of misogyny and the moral significance of truth-telling.
---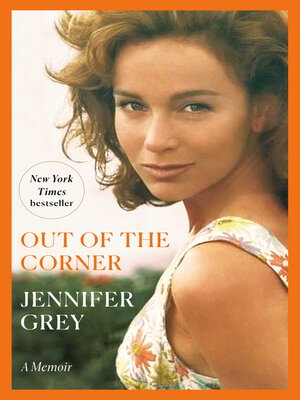 Out of the Corner by Jennifer Grey
In this beautiful, close-to-the bone account, Jennifer Grey takes readers on a vivid tour of the experiences that have shaped her, from her childhood as the daughter of Broadway and film legend Joel Grey, to the surprise hit with Patrick Swayze that made her America's sweetheart, to her inspiring win on ABC's Dancing with the Stars.
---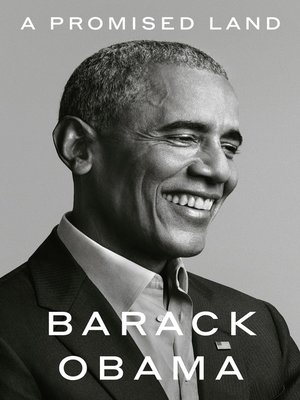 A Promised Land by Barack Obama
The former U.S. President tells the story of his improbable odyssey from young man searching for his identity to leader of the free world, describing in strikingly personal detail both his political education and the landmark moments of the first term of his historic presidency—a time of dramatic transformation and turmoil.
---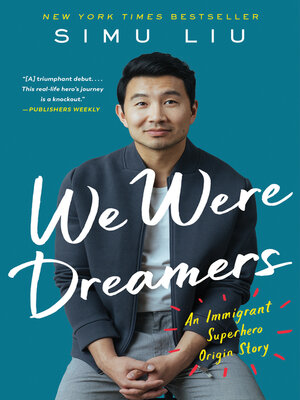 We Were Dreamers: An Immigrant Superhero Origin Story by Simu Liu
The star of Marvel's first Asian superhero film, Shang-Chi and the Legend of the Ten Rings, tells his own origin story of being a Chinese immigrant, his battles with cultural stereotypes and his own identity, becoming a TV star and landing the role of a lifetime.
---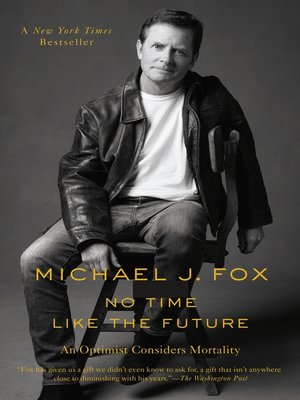 No Time Like the Future: An Optimist Considers Mortality by Michael J. Fox
The Back to the Future star shares personal stories and observations about illness and health, aging, the strength of family and friends and how our perceptions about time affect the way we approach mortality. Thoughtful and moving, but with Fox's trademark sense of humor, his audiobook provides a vehicle for reflection about our lives, our loves and our losses.
---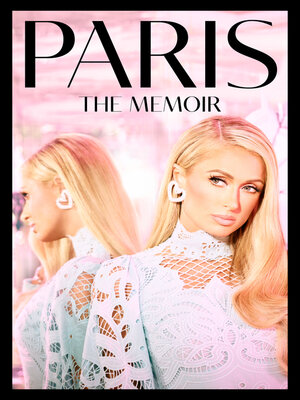 Paris by Paris Hilton
Paris: The Memoir strips away all we thought we knew about a celebrity icon, taking us back to a privileged childhood lived through the lens of undiagnosed ADHD and teenage rebellion. Recounting her perilous journey through pre-#MeToo sexual politics with grace, dignity and just the right amount of sass, Paris tracks the evolution of celebrity culture through the story of the figure at its leading edge.
---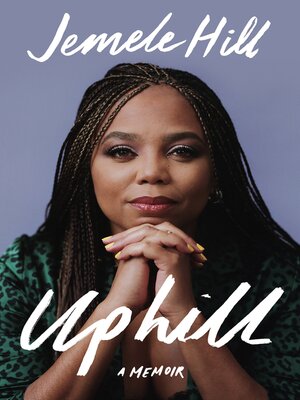 Uphill by Jemele Hill
This is an empowering, unabashedly bold memoir by the Atlantic journalist and former ESPN SportsCenter coanchor about overcoming a legacy of pain and forging a new path, no matter how uphill life's battles might be.
---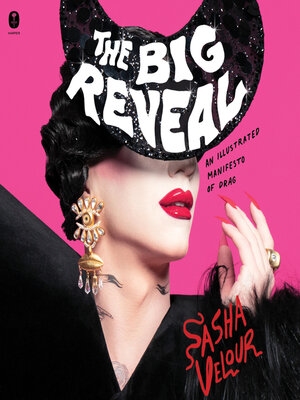 The Big Reveal: An Illustrated Manifesto of Drag by Sasha Velour
This book is a quilt, piecing together memoir, history and theory into a living portrait of an artist and an art. Sasha Velour illuminates drag as a unique form of expression with a rich history and a revolutionary spirit.
Release date: April 4, 2023
---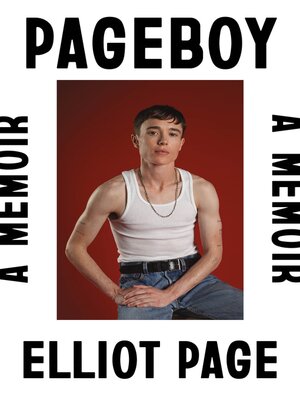 Pageboy by Elliot Page
The Oscar-nominated star who captivated the world with his performance in Juno finally shares his truth. Pageboy is the story of a life pushed to the brink. But at its core, this beautifully written, winding journey of what it means to untangle ourselves from the expectations of others is an ode to stepping into who we truly are with defiance, strength and joy.
Release date: June 6, 2023
---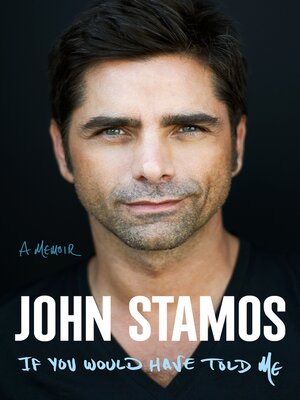 If You Would Have Told Me by John Stamos
Readers finally get the chance to peek into the heart of this familiar face. It's a rollicking insider look at Hollywood, fame, fortune and failure. It's a tender treaty on love, friendship and fatherhood from the beloved actor of Full House, ER and General Hospital.
Release date: Oct. 24, 2023
---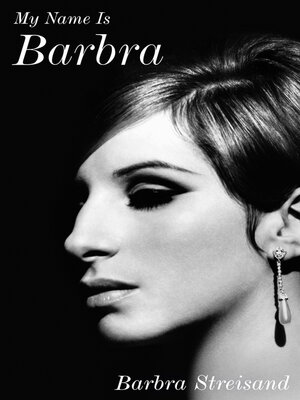 My Name is Barbra by Barbra Streisand
This long-awaited memoir tells Barbra's own story about her life and extraordinary career, from growing up in Brooklyn to her first star-making appearances in New York nightclubs to her breakout performance in Funny Girl to the long string of successes in every medium in the years that followed. The book is, like Barbra herself, frank, funny, opinionated and charming.
Release date: Nov. 7, 2023
---
If you don't see your favorite celebrity listed here, browse your library's digital collection for more, or listen to the Professional Book Nerds dish about their favorite celebrity memoirs:
Download the Libby app to borrow an audiobook from your library and start listening.