Well, if you're anything like me, your bracket was completely decimated by the end of the first day of this roller coaster ride that we call March Madness. I actually take time to make my choices, even if I do over-hype my own teams, so I usually find myself frustrated and disappointed on the first day or at least the first weekend, as I see all of my "hard' work (which is NOTHING compared to what the student athletes, coaches, trainers, support staff and others actually have to do) come to absolutely nothing. However, every year, when I get over the shock of my broken, broken bracket, and actually settle in to enjoy myself, I remember what a great time it can be to watch college women and men at the top of their game spend time out on the court, shoes squeaking away.
This kid from Akron (no, not that kid from Akron), put together some recommended basketball-themed books. We've got a bit of everything here, from books-in-verse and romance to a book that's about a city more than basketball but is one that I have felt the need to talk about nonstop to everyone I know since I read it a few years back.
Grab these books on the Libby app before the shot clock runs out!
If you've got the beat: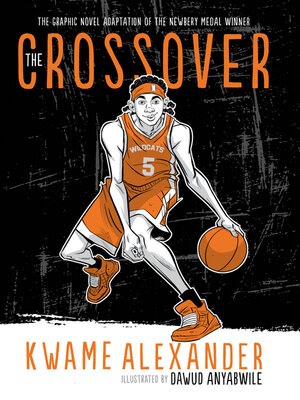 The Crossover by Kwame Alexander
Kwame Alexander's Newberry Award-winning book is told in verse, poetry that differs in style from chapter to chapter, narrator to narrator. This is the story of two middle school basketball players, twin sons of a former professional basketball player, showing us how they grow and interact with the world around them. The writing is so varied and beautifully done, and it's frankly amazing how Alexander manages to pull us all into the world of JB and Josh. Like middle school, you won't make it through this book without feeling all of your feelings, but what a journey unlike any other.
---
If you're doing fine: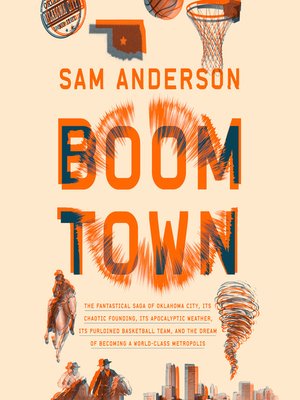 Boom Town by Sam Anderson
Content warning: If you're from Seattle, this book might hurt a little. So, this isn't 100% a basketball book, but it's the story of Oklahoma City, as told through its basketball them, the Thunder. When I read this book, I suddenly couldn't stop mentioning casual facts about Oklahoma City in conversation, along with sprinkling in little bits of knowledge from the Flaming Lips to Russel Westbrook. It made me really appreciate the midwestern city, along with learning a great deal about how its professional NBA team came to be, all set in the backdrop of their amazing 2012-2013 season. Read this. It's nonfiction at its best.
---
If you know it's more than a game: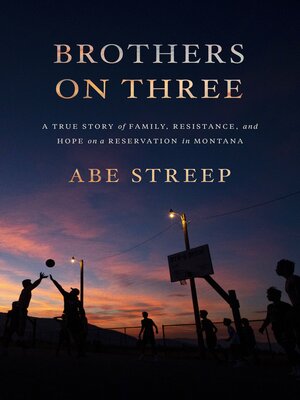 Brothers on Three by Abe Streep
In the winter of 2017, the state was stunned when the Arlee Warriors, a team from the Flathead Reservation, Montana, won the high school state championship. This book is the true story of two starters on that team, along with their families and the community. It provides all of us a glimpse into life on a modern reservation and shows how dangling on the precipice of adulthood is challenging. The lives of Phil and Will are ones worthy of following, and you'll see that their lives are much more than the game at which they both excel.
---
If you believe in Love and Basketball: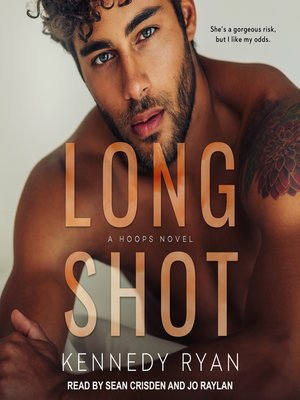 Long Shot by Kennedy Ryan
Who doesn't love a forbidden romance? Iris and August meet randomly one night and have an amazing connection. They chat, enjoy each other's company, then she goes back to her boyfriend and he goes back to wait to get drafted into the NBA. Time moves on, and they keep bumping into each other, attraction undeniable. But Iris is in a terrible relationship with an abusive man who won't let her go. August won't give up on her: Can he help her not give up on herself? This book does deal with some very real, devastating situations, so keep that in mind, but if you're comfortable reading, you might just find yourself falling in love with Iris and August and rooting for their love to be a slam dunk.
---
If you know that there can be crying in basketball: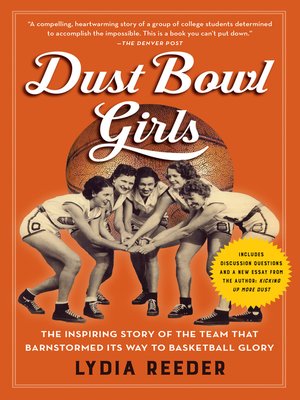 Dust Bowl Girls by Lydia Reeder
Wait. Two books about basketball that take place in Oklahoma?!? Yes. If you loved A League of Their Own (either the movie or the show), then you'll enjoy this true story of women who dared to play college basketball in a time when it was viewed by many as a men's sport only and supremely unladylike, even unhealthy. Coach Sam Babb traveled around the state, recruiting women to play on his college basketball team with the promise of free tuition and the chance to play a game they love. This is a story not just about this one team, but women's basketball as a whole and a must-read for all fans of the game.
---
If you're just a kid from...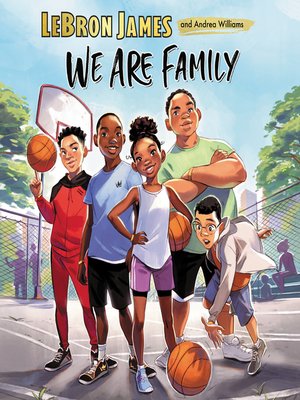 We Are Family by LeBron James
As previously stated, I'm from Akron, Ohio, and therefore I'm legally obligated to A) profess a love for Swenson's Drive-In, B) know random facts about tires and C) talk about LeBron James any time someone even thinks about basketball. Among his many accomplishments on and off the court, he's also the author of this fun middle-grade read about a rag-tag bunch of kids who spend their summers playing in the Hoop Group basketball league, where a famous NBA player also got his start. When the team is threatened with the cancellation of their season, it's up to the players themselves to save the team and their summers. A truly fun, inspiring read about following your dreams, even if you aren't from the Rubber City.
---
Looking for more basketball books? Try these titles and read or listen in Libby.