As a co-host of the Professional Book Nerds podcast, it's incredibly easy to get distracted by new releases. I'm fortunate to have access to books months in advance. We spend a lot of time talking about what's hot and what's coming next. Sometimes, it can be overwhelming (in the best way possible) to keep up!
When picking what to read next on my endless TBR, I can go so many ways:
Do I read something super early? Do I wait until it's closer to release date? Do I wait until after it's out so I can chat about it? Do I grab something I missed from a few years ago? Do I grab a print book? Is my hold in from the library on my Libby app? Are ALL my holds coming in at once?
When all that crosses my mind, sometimes I do the easiest thing: I pick NONE of those new books. And that's where re-reading books comes into play. At times, my brain absolutely cannot take the joy or panic-induced state from reading something brand new. I need the comfort of a title I've read before or more than once.
Here are some of my favorite books to re-read and recommend to other readers over and over again. If you're looking for more suggestions of tried-and-true favorites, check out these podcast episodes:
If you want a sweet read: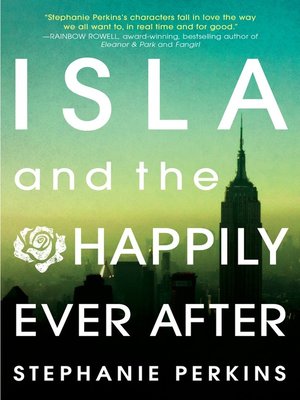 Isla and the Happily Ever After by Stephanie Perkins
Hopeless romantic Isla has had a crush on introspective cartoonist Josh since their first year at the School of America in Paris. And after a chance encounter in Manhattan over the summer, romance might be closer than Isla imagined. But as they begin their senior year back in France, Isla and Josh are forced to confront the challenges every young couple must face, including family drama, uncertainty about their college futures, and the very real possibility of being apart.
---
If you want to know what TikTok is raving about: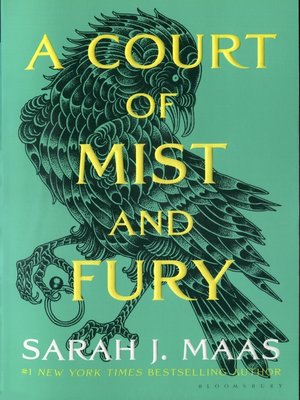 A Court of Mist and Fury by Sarah J Maas
Feyre has undergone more trials than one human woman can carry in her heart. Though she's now been granted the powers and lifespan of the High Fae, she is haunted by her time Under the Mountain and the terrible deeds she performed to save the lives of Tamlin and his people. She finds herself split into two different people: one who upholds her bargain with Rhysand, High Lord of the feared Night Court, and one who lives out her life in the Spring Court with Tamlin. While Feyre navigates a dark web of politics, passion and dazzling power, a greater evil looms. She might just be the key to stopping it, but only if she can harness her harrowing gifts, heal her fractured soul and decide how she wishes to shape her future—and the future of a world in turmoil.
---
If you're a fan of the Netflix show or want something creepy to sink your teeth into: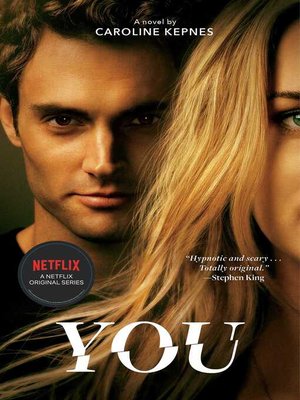 You by Caroline Kepnes
When a beautiful, aspiring writer strides into the bookstore where Joe works, he does what anyone would do: he Googles the name on her credit card. There is only one Guinevere Beck in New York City. She has a public Facebook account and Tweets incessantly, telling Joe everything he needs to know: she is simply Beck to her friends, she went to Brown University, she lives on Bank Street and she'll be at a bar in Brooklyn tonight. As Joe invisibly and obsessively takes control of Beck's life, he orchestrates a series of events to ensure Beck finds herself in his waiting arms. Moving from stalker to boyfriend, Joe transforms himself into Beck's perfect man, all while quietly removing the obstacles that stand in their way—even if it means murder.
---
If you're looking for a funny, smart, new series starter: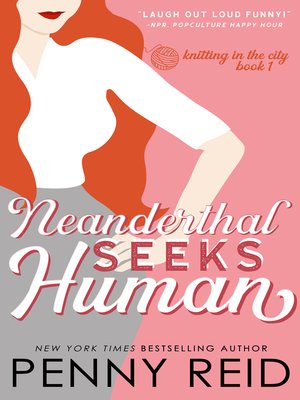 Neanderthal Seeks Human by Penny Reid
There are three things you need to know about Janie Morris: 1) She is incapable of engaging in a conversation without volunteering TMTI (Too Much Trivial Information), especially when she is unnerved; 2) No one unnerves her more than Quinn Sullivan; and 3) She doesn't know how to knit.
After losing her boyfriend, apartment and job in the same day, Janie Morris can't help wondering what new torment fate has in store. To her utter mortification, Quinn Sullivan—aka Sir McHotpants—witnesses it all then keeps turning up like a pair of shoes you lust after but can't afford. The last thing she expects is for Quinn to make her an offer she can't refuse.
---
Read these for the first time, or again and again by borrowing them from your library on the Libby app.
What books do you find yourself reading over and over? Tell us on social! 👇🏾
Twitter: @LibbyApp
Instagram: @Libby.App
Facebook: @LibbyApp
TikTok: @LibbyApp