The newest, hottest and buzziest books usually have some kind of waitlist (Anyone else waiting for Spare?). Luckily, your library always has something good to read while you wait—sometimes in the form of a skip-the-line book, or maybe it's an under-the-radar book you might've missed.
As diverse and plentiful as fish in the sea, there are so many alluring books just waiting to be caught. Pass the time until that new bestseller is yours by catching a book that's available now—it may be an older book or a former bestseller that you skimmed over. You may even find yourself suspending the hold you've been waiting for just to finish your current read!
Since good things come to those who wait, so here are some great reads waiting for you. You'll also find some great recommendations for kids and teens (notoriously known for impatience). Get these books available right now on the Libby reading app without any holds or waiting.
Just tap Borrow and you're off and reading.
If you can't get enough epic Titanic love stories: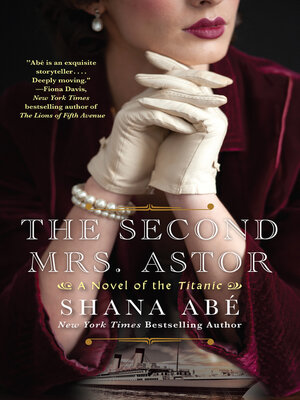 The Second Mrs. Astor: A Heartbreaking Historical Novel of the Titanic by Shana Abé
Madeleine Talmage Force is just 17 when she attracts the attention of John Jacob "Jack" Astor. Despite their age difference, and the scandal of Jack's recent divorce, Madeleine falls headlong into love—and becomes the press's favorite target. On their extended honeymoon in Egypt, the newlyweds finally find a measure of peace from photographers and journalists. The couple plans to return home in the spring of 1912, aboard an opulent new ocean liner. When the ship hits an iceberg close to midnight on April 14th, there is no immediate panic. The swift, state-of-the-art RMS Titanic seems unsinkable. Four months later, at the Astors' Fifth Avenue mansion, a widowed Madeleine gives birth to their son. In the wake of the disaster, the press has elevated her to the status of virtuous, tragic heroine. But Madeleine's most important decision still lies ahead: whether to accept the role assigned to her, or carve out her own remarkable path.
---
If you're looking for thrills: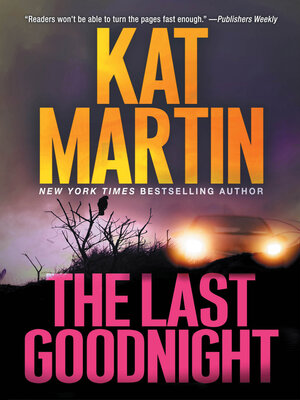 The Last Goodnight by Kat Martin
When Kade said goodbye to his estranged wife eight years ago, he never thought it would be the last time he saw her alive. Now her car has been hauled out of a nearby lake and Kade is determined to track down the man who murdered her. Enter Eleanor Bowman, a talented private investigator who's about to stir up a hornet's nest on his Colorado ranch. With old scandals still buzzing about his late wife's many affairs and new violence erupting, Kade is faced with the discovery of another beautiful woman's body. Are the two killings linked? Who is the man who seduced, then murdered both victims? Ellie believes they are dangerously close to the truth.
---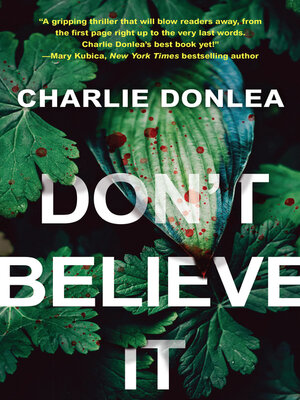 Don't Believe It by Charlie Donlea
The Girl of Sugar Beach is the most watched documentary in television history—a riveting, true-life mystery that unfolds over 12 weeks and centers on a fascinating question: Did Grace Sebold murder her boyfriend, Julian, while on a Spring Break vacation, or is she a victim of circumstance and poor police work? Grace has spent the last 10 years in a St. Lucian prison, and reaches out to filmmaker Sidney Ryan in a last, desperate attempt to prove her innocence. As Sidney begins researching, she uncovers startling evidence overlooked during the original investigation. Delving into Grace's past, Sidney peels away layer after layer of deception. But as she edges closer to the real heart of the story, Sidney must decide if finding the truth is worth risking her newfound fame, her career, even her life.
---
If you're looking for a new book club pick: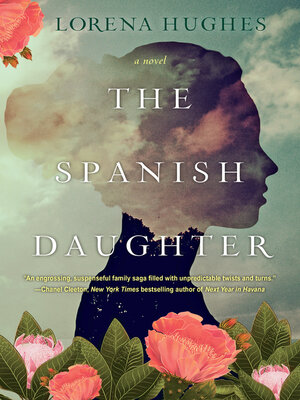 The Spanish Daughter by Lorena Hughes
As a child in Spain, Puri always knew her passion for chocolate was inherited from her father. But it's not until his death that she learns of something else she's inherited—a cocoa estate in Ecuador. Eager to claim her birthright and filled with hope for a new life after the devastation of World War I, she and her husband Cristóbal set out across the Atlantic Ocean. When a mercenary sent to murder her aboard the ship accidentally kills Cristóbal instead, Puri dons her husband's clothes and assumes his identity, hoping to stay safe while she searches for the truth of her father's legacy in Ecuador.
---
If you could watch Hallmark holiday movies all year long: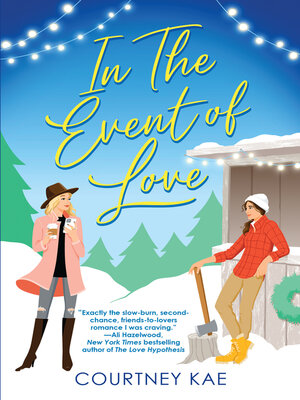 In the Event of Love by Courtney Kae
With her career imploding after a tabloid blowup, Morgan Ross isn't headed home for the holidays so much as in strategic retreat. Take her one-time best friend turned crush, Rachel Reed. The memory of their perfect, doomed first kiss is still fresh as new-fallen snow. Morgan ends up sprawled in on her very first day back, only to be hauled out via Rachel's sexy new lumberjane muscles acquired from running her family tree farm. When Morgan discovers that the Reeds' struggling tree farm is the only thing standing between her hometown and corporate greed destroying the whole town's livelihood, she decides she can put heartbreak aside to save the farm by planning her best fundraiser yet. But she and Rachel will ABSOLUTELY NOT have a heartwarming holiday happy ending. That would be as unprofessional as it is unlikely. Right?
---
If you're looking for a good listen: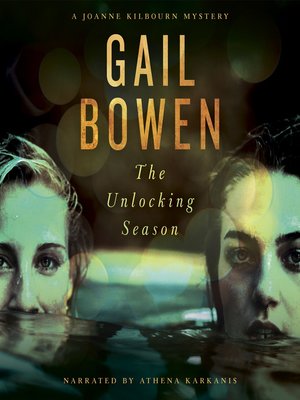 The Unlocking Season by Gail Bowen
Joanne's life is full, and at 60, she has been given the chance to understand a part of her history that for years was shrouded in secrecy. Living Skies is producing Sisters and Strangers, a six-part TV series about the tangled relationships between the families of Douglas Ellard, the father who raised Joanne, and Desmond Love, her biological father. Joanne is working on the script with Roy Brodnitz, a brilliant writer and friend. The project's future seems assured, but before the script is completed, Brodnitz disappears while scouting locations. Hours later, he's found—sweat-drenched, clawing at the ground and muttering gibberish. He dies in a state of mortal terror. Heartsick and perplexed, Joanne resolves to learn what happened in the last hours of Roy's life.
---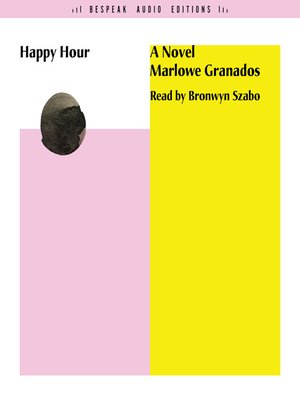 Happy Hour by Marlowe Granados
Isa Epley is all of 21 years old and already wise enough to understand that the purpose of life is the pursuit of pleasure. She arrives in New York City for a summer of adventure with her best friend. They have little money, but that's hardly going to stop them from having a good time. In her diary, Isa describes a sweltering summer in the glittering city. By day, the girls sell clothes in a market stall, pinching pennies for their Bed-Stuy sublet and bodega lunches. By night, they weave from Brooklyn to the Upper East Side to the Hamptons among a rotating cast of celebrities, artists, tech entrepreneurs, stuffy intellectuals and bad-mannered grifters. Money runs ever tighter and the strain tests their friendship as they try to convert their social capital into something more lasting.
---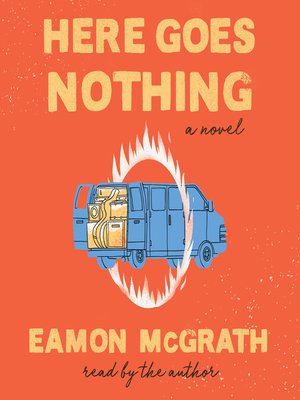 Here Goes Nothing by Eamon McGrath
Told in two interwoven narratives that blur the lines between past and present, this audiobook explores the complex relationships that are both created and destroyed by the perpetual-motion engine that is the touring van. From confessional tales of saving friends and oneself from drowning in polluted lakes in Michigan to legendary liver-wrecking nights of excess and debauchery in Lisbon, McGrath comments on the corrupt and selfish music industry and the toll it takes on musicians as they blindly chase success. Here Goes Nothing is a gutsy story of how life on the road can bring a band together—or tear them wildly apart.
---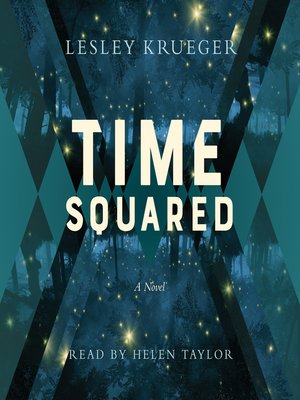 Time Squared by Lesley Krueger
Robin and Eleanor meet in 1811 at the British estate of Eleanor's rich aunt Clara. Robin is about to leave to fight in the Napoleonic Wars, and her aunt rules out a marriage between them. Everyone Eleanor knows, including Robin, believe they've always lived in these times. But Eleanor has strange glimpses of other eras, dreams that aren't dreams but memories of other lives. And their time jumps start as their romance deepens. Meanwhile, Eleanor struggles to figure out what's going on, finally understanding that she and Robin are being manipulated through time. Who is doing this, and why? Arriving in modern times, Eleanor sets off to confront the ones she discovers are behind this—chessmasters playing her like a pawn. Eleanor's goal? To free herself to live out her life on her own terms.
---
Books to read right now for kids & teens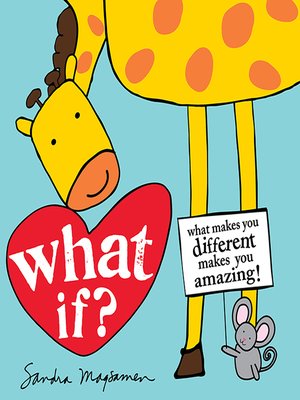 What If? by Sandra Magsamen
If all of us were exactly alike and totally the same, we'd be boring and dull and that would be a shame.
Everyone is someone special. We are all one of a kind. Just show the world who you are—let your you-ness shine! There is beauty and power in what makes each of us unique, and the author reminds us that it is our differences that allow us to be our one-and-only selves. With a warm, inspiring message, this book will give children courage to embrace their individuality and to accept others for who they are.
---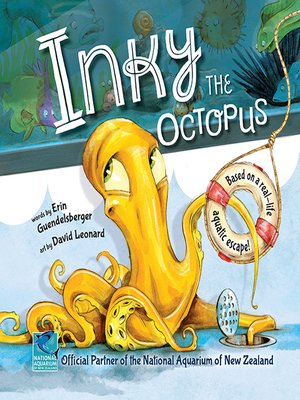 Inky the Octopus by Erin Guendelsberge
Follow Inky the octopus as he escapes from his tank at the National Aquarium of New Zealand to the open ocean! Based on a true story, this ocean picture book chronicles the adventure that the real-life Inky might have taken on his escape to freedom. The best octopus book for kids looking to learn more about aquatic animals, marine biology and aquariums, this is a delightful tale about a daring octopus's big dreams.
---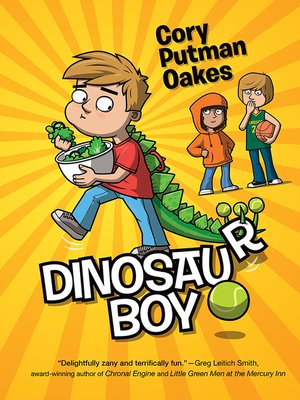 Dinosaur Boy by Cory Putman Oakes
Despite the Principal's Zero Tolerance Policy, Sawyer becomes a bully magnet, befriended only by Elliot aka "Gigantor" and the weird new girl. When the bullies start disappearing, Sawyer is relieved—until he discovers a secret about the principal that's more shocking than Dino DNA. The bullies are in for a galactically horrible fate and it's up to Sawyer and his friends to rescue them.
---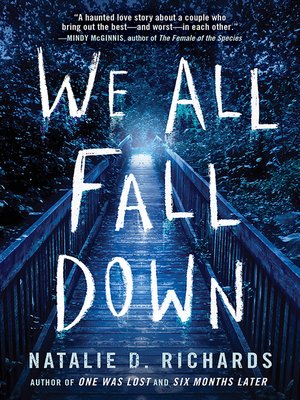 We All Fall Down by Natalie D. Richards
Theo's always been impulsive. But telling Paige how he feels? He's obsessed over that decision. And it's time. At the party on the riverbank, under the old walking bridge, site of so many tales of love and death. Paige has had a crush on Theo since they first met, but she knows her feelings are one-sided. She's trying to move on, to flirt. A party at the river is just what she needs. Except a fight breaks out, and when Paige tries to intervene—Theo's fist lands in her face.
All Theo and Paige want to do is forget that fateful night. But strange events keep drawing them back to the bridge. Someone, something is determined to make them remember...and pay for what they each did.
---
What are you waiting for? Borrow any of these titles on the Libby app from your library today!
Find even more to read right now and browse these titles.