Every holiday season, I strive to find the perfect presents for the people I love—it's something I look forward to every year. Listening for subtle hints and cues, I slowly curate unique items and experiences that I hope will make my people feel "seen." The hardest person to buy for? My 15-year-old son, hands down. Although I don't like to think of him as a "typical teenager," video games continue to be core content for him, even with his ever-evolving interests.
This past holiday season, he asked for The Last of Us for his gaming console, and excitedly told me about the upcoming adapted series created for HBO. Needless to say, the "Sunday Scaries" took on an entirely new meaning in our house when The Last of Us premiered earlier this year.
If you haven't seen it, The Last of Us tells the story of Joel, a grizzled smuggler living in a post-apocalyptic world, and Ellie, a young girl who may hold the key to saving humanity from a deadly virus. Together, they journey across the ruins of America, facing dangerous infected creatures and hardened survivors along the way. Much like other dystopian stories, it explores themes of love, loss and perseverance that remind us of the most important element of survival—the human spirit.
"Together, they journey across the ruins of America, facing dangerous infected creatures and hardened survivors along the way."
Not ready for The Last of Us Season 1 to be over with the finale March 12? Here are 6 books you can borrow in the Libby app to keep the perilous pilgrimage alive.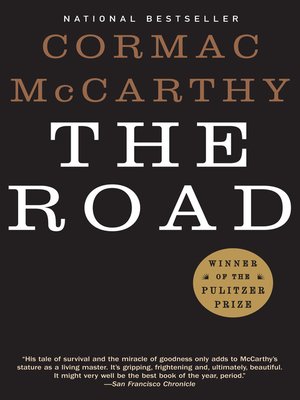 The Road by Cormac McCarthy
A father and his son walk alone through burned America. Nothing moves in the ravaged landscape save the ash on the wind. It is cold enough to crack stones, and when the snow falls it is gray. The sky is dark. Their destination is the coast, although they don't know what, if anything, awaits them there. They have nothing; just a pistol to defend themselves against the lawless bands that stalk the road, the clothes they are wearing, a cart of scavenged food—and each other.
The Road is the profoundly moving story of a journey. It boldly imagines a future in which no hope remains, but in which the father and his son, "each the other's world entire," are sustained by love. Awesome in the totality of its vision, it is an unflinching meditation on the worst and the best that we are capable of: ultimate destructiveness, desperate tenacity, and the tenderness that keeps two people alive in the face of total devastation.
---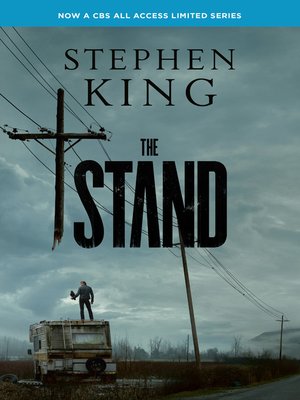 The Stand by Stephen King
When a man escapes from a biological testing facility, he sets in motion a deadly domino effect, spreading a mutated strain of the flu that will wipe out 99 percent of humanity within a few weeks. The survivors who remain are scared, bewildered and in need of a leader. Two emerge—Mother Abagail, the benevolent 108-year-old woman who urges them to build a peaceful community in Boulder, Colorado; and Randall Flagg, the nefarious "Dark Man," who delights in chaos and violence. As the dark man and the peaceful woman gather power, the survivors will have to choose between them—and ultimately decide the fate of all humanity.
---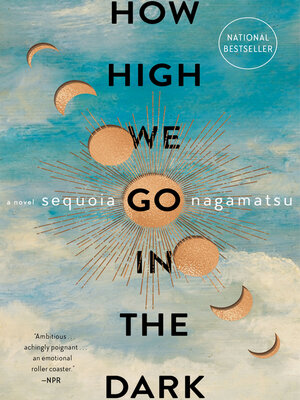 How High We Go in the Dark by Sequoia Nagamatsu
In 2030, a grieving archeologist arrives in the Arctic Circle to continue the work of his recently deceased daughter, where researchers are studying secrets now revealed in melting permafrost, including the perfectly preserved remains of a girl who appears to have died of an ancient virus. Once unleashed, the Arctic plague will reshape life on Earth for generations to come, quickly traversing the globe, forcing humanity to devise a myriad of moving and inventive ways to embrace possibility in the face of tragedy. Nagamatsu takes readers on a wildly original and compassionate journey, spanning continents, centuries and even celestial bodies to tell a story about the resilience of the human spirit, our infinite capacity to dream and the connective threads that tie us all together in the universe.
---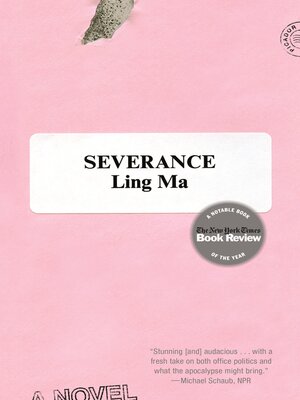 Severence by Ling Ma
Candace Chen, a millennial drone self-sequestered in a Manhattan office tower, is devoted to routine. With the recent passing of her Chinese immigrant parents, she's had her fill of uncertainty. She's content just to carry on. So Candace barely notices when a plague of biblical proportions sweeps New York. Soon entirely alone, still unfevered, she photographs the eerie, abandoned city as the anonymous blogger NY Ghost. Candace won't be able to make it on her own forever, though. Enter a group of survivors, led by the power-hungry IT tech Bob. They're traveling to a place called the Facility, where, Bob promises, they will have everything they need to start society anew. But Candace is carrying a secret she knows Bob will exploit. Should she escape from her rescuers?
---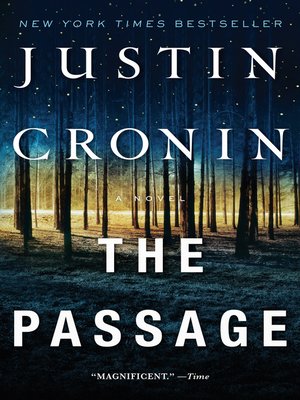 The Passage by Justin Cronin
An epic and gripping tale of catastrophe and survival, this is the story of Amy—abandoned by her mother at the age of 6, pursued and then imprisoned by the shadowy figures behind a government experiment of apocalyptic proportions. But Special Agent Brad Wolgast, the lawman sent to track her down, is disarmed by the curiously quiet girl and risks everything to save her. As the experiment goes nightmarishly wrong, Wolgast secures her escape, but he can't stop society's collapse. And as Amy walks alone, across miles and decades, into a future dark with violence and despair, she is filled with the mysterious and terrifying knowledge that only she has the power to save the ruined world.
---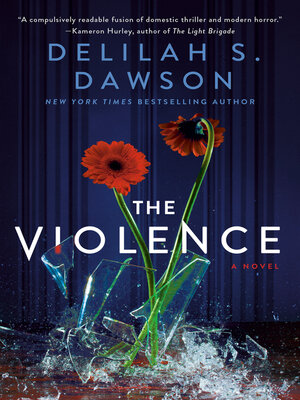 The Violence by Delilah S. Dawson
They call it The Violence: a strange epidemic that causes the infected to experience sudden bursts of animalistic rage, with no provocation and no memory of their crimes. While it tears the nation apart, one woman sees something unlikely in the chaos—an opportunity. Chelsea Martin has been a prisoner in her own home for too long. But when the Violence erupts, Chelsea creates a plan to liberate herself and her daughters once and for all. What follows is a shocking and thrilling journey as three generations of women navigate a world in which they are finally empowered to fight back. Somewhere along the journey from her Tampa home to the professional wrestling ring, Chelsea becomes her own liberator, an avatar of revenge and hope, and a new heroine for a new world.
---
Hungry for more infectious content? Borrow these titles and more in the Libby app.