Recently, the Libby app got some upgrades to finding and tagging titles. These features include: the ability to search within search results, quick tagging and improved language filtering. Let's take a look at each of these new features and talk about some tips to use them to their full potential.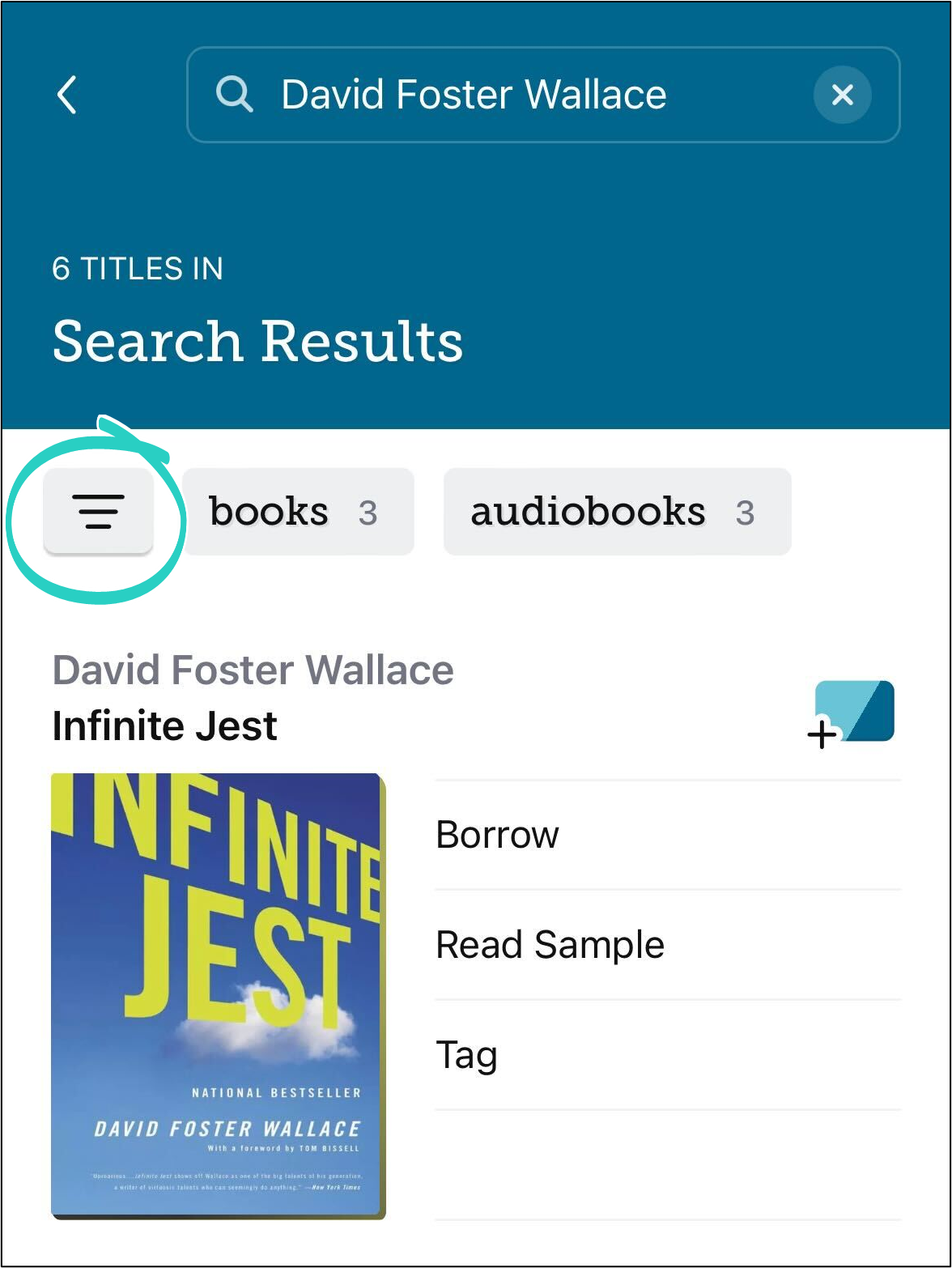 Not all those who wander are lost
There might be nothing better than books within books or plays within plays, but something else that's also very good is searching within search results. To search within your search results, search for something in Libby, then tap the filter button.
In the filter menu, you'll probably have to scroll down a little bit. You can use any filters or "Sort by" options you like with your new search, so you can tap those as you go.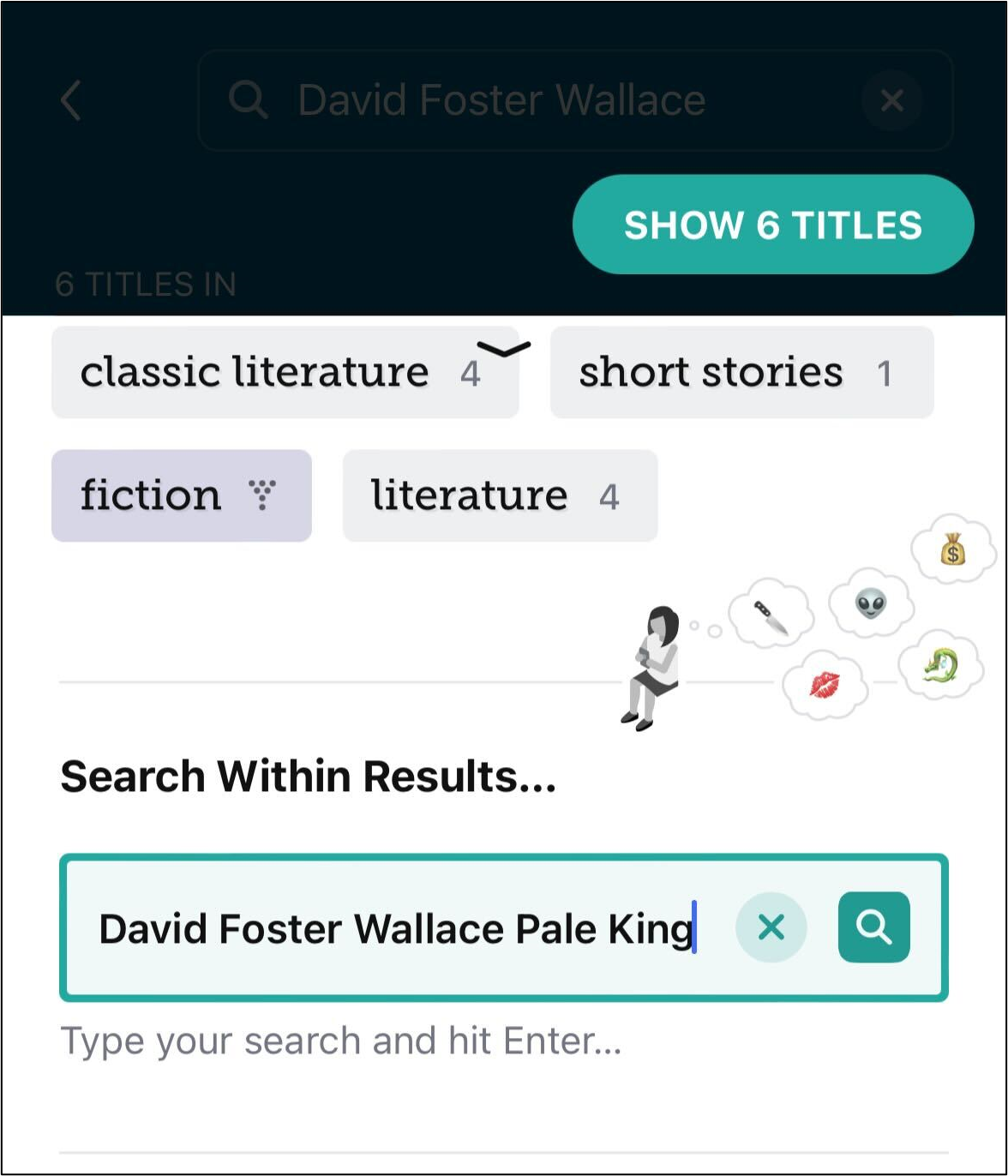 You'll soon see a section called "Search Within Results," with your current search already in the search bar. Add on to this search, then press enter or tap the search button. Once your search and filters are set, tap Show Titles to go to your new search results.
That's everything you need to know to start searching within searches, but here are a couple additional tricks to search even faster:
Your current search is prepopulated in "Search Within Results" so that it's easy to refine your search. However, you can also delete your current search from that field and search for something completely different!
Also, you technically don't have to tap "Show Titles" when you're done applying filters; you can just click or tap away from the menu. However, if you updated your search terms, make sure to press enter or the search button before closing the menu, otherwise the search won't be updated.
Quickest tags in the library
When you turn on quick tagging, Libby will remember the last tag you applied until you close the app. The next time you tap Tag next to a title, instead of selecting which tag to use, the remembered tag will be applied automatically.
To turn on quick tagging, tap Tag next to a title in a list or search results, then, at the bottom of the panel, tap the switch next to "Quick Tagging." Quick tagging will stay on until you turn it off.
Personally, I find quick tagging very intuitive and leave it on all the time. It's a nice time saver when you're browsing and tagging multiple titles.
Here's one more quick tip for quick tagging: If you have quick tagging enabled and you want to switch tags without closing the app, tag a random title with your quick tag then remove the tag. Next time you tag a title, Libby will prompt you to select a tag which will become your new quick tag.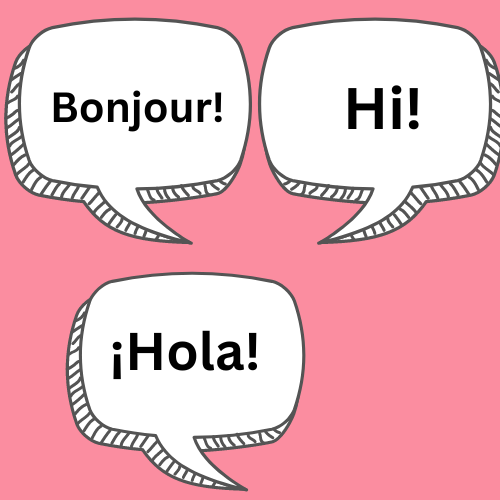 Finer filters
Previously, if you applied multiple language filters to a list or search you would only see titles where the text is given in both languages. E.g. applying the "English" and "Spanish" language filters would only show you books that contained the text in both English and Spanish.
Now when you apply multiple language filters, you'll see titles where the text is in either language. Multi-lingual Libby users should find these filters more useful, since they now apply to a much larger section of titles.
Until we meet again
I particularly like this Libby update because it makes searches, tags and filters even more flexible and easy to use. I hope this article has inspired you to check out some of Libby's latest features. As always, there's more exciting stuff on the way, so don't touch that metaphorical dial. Thanks for reading!