As an unapologetic romance reader (please do not get me started on the phrase "guilty pleasure" in association with reading tastes), one of the things that brings me great joy about the genre is how inclusive it's become. Even though the genre hasn't always been without controversy, the last few years have really seen a renaissance of happily ever afters for all. This is exactly what keeps me, along with millions of other readers, coming back for more and more.
As the world of romance grows, so does the representation of many different types of people within its pages. Seeing more and more protagonists that are not neurotypical, who find love and success, often written by neurodivergent authors, shows all of us a world that will accept and grow with everyone. All of us deserve to find our HEA, and these stories and more keep me up way too late at night, excited to see that opportunity written out on the page.
If you live for a fandom: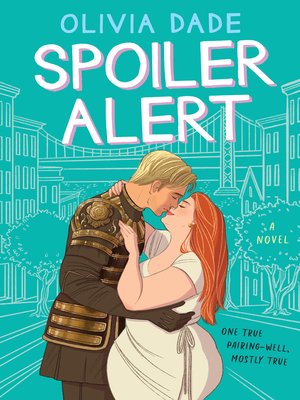 Spoiler Alert by Olivia Dade
Consider this my formal call-to-action for any and all romance readers to enjoy all of Olivia Dade's books, but the Spoiler Alert series really is a perfect place to start. She's a cosplay artist who also writes fanfiction. He's the star of the show about which she's writing that fanfiction (and is writing his own fanfiction, something that could get him in hot water with his showrunners). That's not his only secret: He's also dyslexic and has never had a chance to work in a space that's made for him. When social media forces them together, will they be able to be honest with each other about who they are and what they mean to each other?
---
If you believe in long-distance relationships: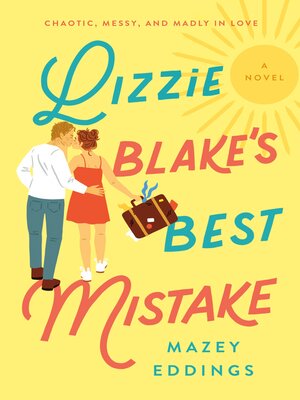 Lizzie Blake's Best Mistake by Mazey Eddings
Lizzie's doing the best that she can living with ADHD, though she's just lost another job in a bakery. When she decides to bend one of her cardinal rules and go home with Rake, the hot Australian guy she meets at the bar, she finds herself enjoying a two-night stand. Lizzie's never been one to form attachments, so when she finds that she's pregnant from her time with Rake, she has to navigate not only the fact that they live on different continents, but also how she can handle the emotions of how they actually feel for each other. This book's full of hope for relationships and for those who need to know the world is big enough for them.
---
If you're looking for a hat trick: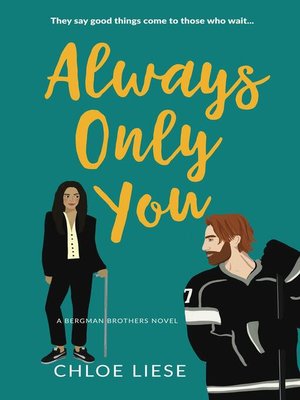 Always Only You by Chloe Liese
If you're looking for an amazing neurodiverse and disability rep, Chloe Liese's always going to deliver. The entire Bergman Brothers series is a real gem, and you can't go wrong with any of these. This can be read as a stand-alone, but you'll get more out of it if you read in order. Ren is a big ol' cinnamon roll hockey player who only has eyes for Frankie, who lives to scowl. She's also on staff for his team, which means that their love cannot be—not that she's looking for that anyway. Frankie has autism and rheumatoid arthritis, which makes her navigation of the world different than others, but she's here to make an impact and move on to bigger and better things. If Ren has his way, he'll be by her side through it all; but can she be vulnerable enough to let him see the real her?
---
If you want to get your engines running: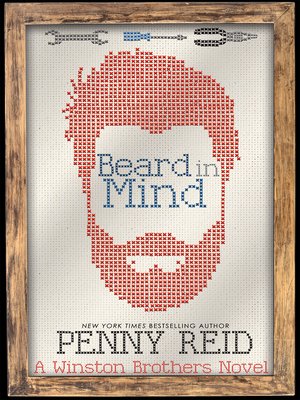 Beard in Mind by Penny Reid
This book's the fourth in a series that's the spin-off of another series, and here's the part where I encourage you to become obsessed with Penny Reid, just as I have. While it can be read as a stand-alone, this story's best enjoyed if you've read the previous three in the Winston Brothers series (I can't really believe I've got two separate "Brothers" series in here...). This story's a perfect grumpy-sunshine, with the added plus that our grump is female! Shelly's not warm and cuddly. Her OCD makes her seem extra prickly, as does the fact that her pet parrot speaks exclusively in swear words. Beau Winston, on the other hand, is nothing but positive energy all the time, but Shelly tests his limits in every way when she steps in to replace his twin brother in their auto body shop. As they begin to discover more and more about each other, their romance proves to be only one of the steps on their journey.
---
If you think love is a battlefield: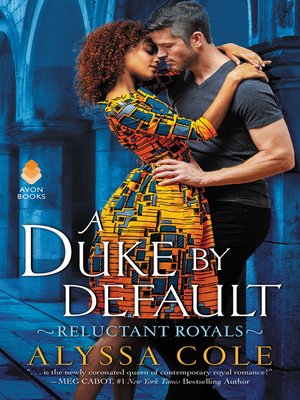 A Duke by Default by Alyssa Cole
Portia's always been viewed by her family as a mess. On the heels of her recent diagnosis with ADHD, the socialite takes an apprenticeship in Scotland with a master sword maker, Tavish. With her new knowledge of herself and the tools to process her life, she finds herself with a new passion for Tav's shop (and some for him...). On top of it all, Tavish is the secret son of a duke. So, will this woman who's been treated like a princess her whole life have a chance to really be next to royalty? This book's full of spice, but also the most amazing cast of characters surrounding our mains will make this a world one that you won't want to leave.
---
Find more neurodiverse romance reads in this list. Borrow them from your local library on the Libby app.