There's no doubt about it: Book clubs enhance the reading experience. Millions of readers come together for online book clubs, like Together We Read or Big Library Read, programs that connect readers in the same country or around the world with the same ebook at the same time. Readers who may not be part of an in-person book club, or just looking to read out of the box, can participate by expressing their thoughts about the book and reading others' opinions on discussion boards.
But if you want to participate in a club closer to home, your local library's got you. Many libraries hold their own versions of these online digital book clubs by offering an ebook or audiobook, or both, available in the Libby app without any wait lists or holds for a set period of time. This gives patrons a chance to read and discuss a title that may take place in the region they live in, coincide with other planned library programming, line up with author visits or touch on a topic that is locally relevant.
Here's a list of the 12 most popular picks libraries chose to feature in the Libby app in 2022 for their own local book clubs: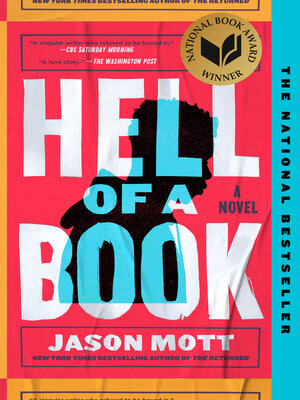 Hell of a Book by Jason Mott
*2021 NATIONAL BOOK AWARD WINNER
*2022 CARNEGIE MEDAL LONGLIST
*A READ WITH JENNA TODAY SHOW BOOK CLUB PICK
In this award-winning book, a Black author sets out on a cross-country publicity tour to promote his bestselling novel. That storyline drives Hell of a Book and is the scaffolding of something much larger and more urgent: Mott's novel also tells the story of Soot, a young Black boy living in a rural town in the recent past, and The Kid, a possibly imaginary child who appears to the author on his tour.
As these characters' stories build and converge, they astonish. For while this heartbreaking and magical book entertains and is at once about family, love of parents and children, art and money, it's also about the nation's reckoning with a tragic police shooting playing over and over again on the news. And with what it can mean to be Black in America.
---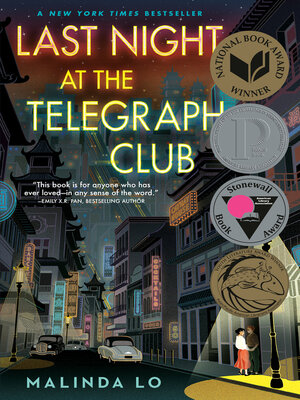 Last Night at Telegraph Club by Malinda Lo
*WINNER OF THE NATIONAL BOOK AWARD
*A NEW YORK TIMES BESTSELLER
Seventeen-year-old Lily Hu can't remember exactly when the feeling took root—that desire to look, to move closer, to touch. Whenever it started growing, it definitely bloomed the moment she and Kathleen Miller walked under the flashing neon sign of a lesbian bar called the Telegraph Club. Suddenly everything seemed possible. But America in 1954 is not a safe place for two girls to fall in love, especially not in Chinatown. Red-Scare paranoia threatens everyone, including Chinese Americans like Lily. With deportation looming over her father—despite his hard-won citizenship—Lily and Kath risk everything to let their love see the light of day.
---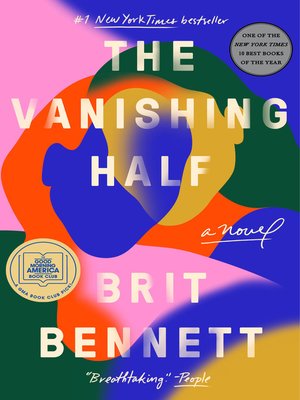 The Vanishing Half by Brit Bennett
*#1 NEW YORK TIMES BESTSELLER
*ONE OF BARACK OBAMA'S FAVORITE BOOKS OF THE YEAR
*NAMED A BEST BOOK OF 2020 BY THE NEW YORK TIMES
*2021 WOMEN'S PRIZE FINALIST
The Vignes twin sisters will always be identical. But after growing up together in a small, southern black community and running away at age 16, it's not just the shape of their daily lives that is different as adults, it's everything: their families, their communities, their racial identities. Many years later, one sister lives with her black daughter in the same southern town she once tried to escape. The other secretly passes for white, and her white husband knows nothing of her past. Still, even separated by so many miles and just as many lies, the fates of the twins remain intertwined. What will happen to the next generation, when their own daughters' storylines intersect?
---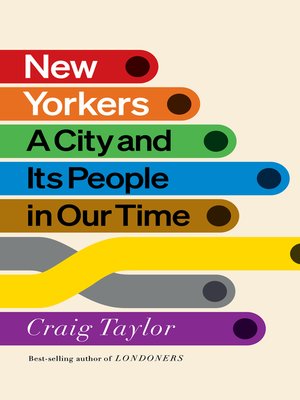 New Yorkers: A City and its People in Our Time by Craig Taylor
*WINNER OF THE 2021 BROOKLYN PUBLIC LIBRARY LITERARY PRIZE
In the first 20 years of the 21st-first century, New York City has been convulsed by terrorist attack, blackout, hurricane, recession, social injustice and pandemic. New Yorkers weaves the voices of some of the city's best talkers into an indelible portrait of New York in our time—and a powerful hymn to the vitality and resilience of its people. Here are the uncelebrated people who propel New York each day—bodega cashier, hospital nurse, elevator repairman, emergency dispatcher. Vibrant and bursting with life, New Yorkers explores the nonstop hustle to make it; the pressures on new immigrants, people of color, and the poor; the constant battle between loving the city and wanting to leave it; and the question of who gets to be considered a "New Yorker." It captures the strength of an irrepressible city that—no matter what it goes through—dares call itself the greatest in the world.
---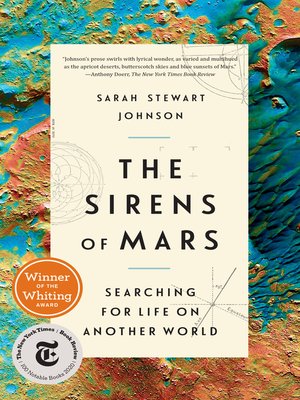 The Sirens of Mars: Searching for Life on Another World by Sarah Stewart Johnson
*WINNER OF THE PHI BETA KAPPA AWARD FOR SCIENCE
*NAMED ONE OF THE BEST BOOKS OF THE YEAR BY THE NEW YORK TIMES BOOK REVIEW
Mars was once similar to Earth, but today there are no rivers, no lakes, no oceans. Coated in red dust, the terrain is bewilderingly empty. And yet multiple spacecraft are circling Mars, sweeping over Terra Sabaea, Syrtis Major, the dunes of Elysium, and Mare Sirenum—on the brink, perhaps, of a staggering find, one that would inspire humankind as much as any discovery in the history of modern science. In this beautifully observed, deeply personal book, Georgetown scientist Sarah Stewart Johnson tells the story of how she and other researchers have scoured Mars for signs of life, transforming the planet from a distant point of light into a world of its own.
---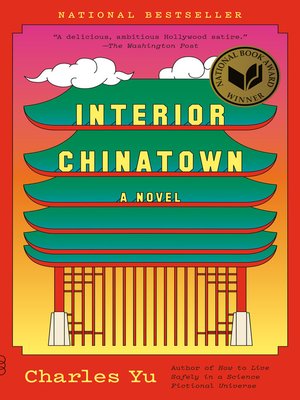 Interior Chinatown by Charles Yu
*NEW YORK TIMES BESTSELLER
*NATIONAL BOOK AWARD WINNER
Willis Wu doesn't perceive himself as the protagonist in his own life: he's merely Generic Asian Man. Sometimes he gets to be Background Oriental Making a Weird Face or even Disgraced Son, but always he is relegated to a prop. Yet every day, he leaves his tiny room in a Chinatown SRO and enters the Golden Palace restaurant, where Black and White, a procedural cop show, is in perpetual production. He's a bit player here, too, but he dreams of being Kung Fu Guy—the most respected role that anyone who looks like him can attain. Or is it? After stumbling into the spotlight, Willis finds himself launched into a wider world than he's ever known, discovering not only the secret history of Chinatown, but the buried legacy of his own family.
---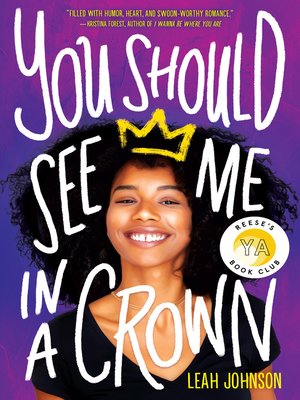 You Should See Me in a Crown by Leah Johnson
*A TIME MAGAZINE BEST YA BOOK OF ALL TIME
*A STONEWALL HONOR BOOK
*A REESE'S BOOK CLUB YA PICK
Liz Lighty has always believed she's too black, too poor, too awkward to shine in her small, rich, prom-obsessed midwestern town. But it's okay—Liz has a plan that will get her out of Campbell, Indiana, forever: attend the uber-elite Pennington College, play in their world-famous orchestra and become a doctor.
But when the financial aid she was counting on unexpectedly falls through, Liz's plans come crashing down...until she's reminded of her school's scholarship for prom king and queen. There's nothing Liz wants to do less than endure a gauntlet of social media trolls, catty competitors and humiliating public events, but despite her devastating fear of the spotlight, she's willing to do whatever it takes to get to Pennington.
---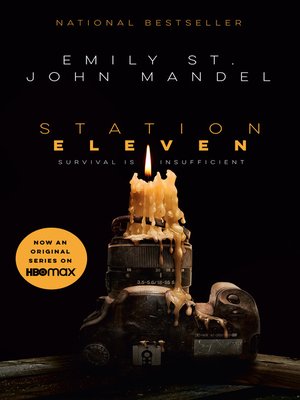 Station Eleven by Emily St. John Mandel
*NATIONAL BESTSELLER
*NATIONAL BOOK AWARD FINALIST
*A PEN/FAULKNER AWARD FINALIST
Kirsten Raymonde will never forget the night Arthur Leander, the famous Hollywood actor, had a heart attack on stage during a production of King Lear. That was the night when a devastating flu pandemic arrived in the city, and within weeks, civilization as we know it came to an end. Twenty years later, Kirsten moves between the settlements of the altered world with a small troupe of actors and musicians. They call themselves "The Traveling Symphony," and they have dedicated themselves to keeping the remnants of art and humanity alive. But when they arrive in St. Deborah by the Water, they encounter a violent prophet who will threaten the tiny band's existence. And as the story takes off, moving back and forth in time, and vividly depicting life before and after the pandemic, the strange twist of fate that connects them all will be revealed.
---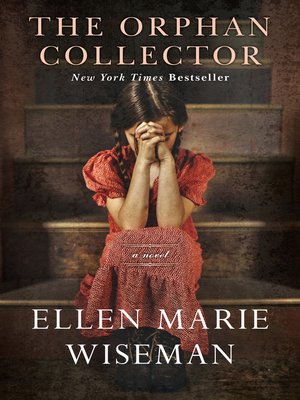 The Orphan Collector by Ellen Marie Wiseman
*INSTANT NEW YORK TIMES BESTSELLER
In 1918, thirteen-year-old German immigrant Pia Lange longs to be far from Philadelphia's overcrowded slums and anti-immigrant sentiment. But as her city celebrates the end of war, an even more urgent threat arrives: the Spanish flu. When food runs out in the cramped tenement she calls home, Pia must venture alone into the quarantined city in search of supplies, leaving her baby brothers behind. Bernice Groves has become lost in grief and bitterness since her baby died from the Spanish flu. Watching Pia leave her brothers alone, Bernice makes a shocking, life-altering decision. It becomes her sinister mission to tear families apart when they're at their most vulnerable, planning to transform the city's orphans and immigrant children into what she feels are "true Americans." As Bernice plots to keep the truth hidden at any cost in the months and years that follow, Pia must confront her own shame and fear, risking everything to see justice—and love—triumph at last.
---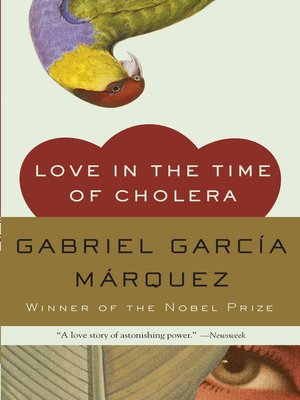 Love in the Time of Cholera by Gabriel García Márquez
*INTERNATIONAL BESTSELLER
In their youth, Florentino Ariza and Fermina Daza fall passionately in love. When Fermina eventually chooses to marry a wealthy, well-born doctor, Florentino is devastated, but he is a romantic. As he rises in his business career he whiles away the years in 622 affairs—yet he reserves his heart for Fermina. Her husband dies at last, and Florentino purposefully attends the funeral. Fifty years, nine months and four days after he first declared his love for Fermina, he will do so again.
---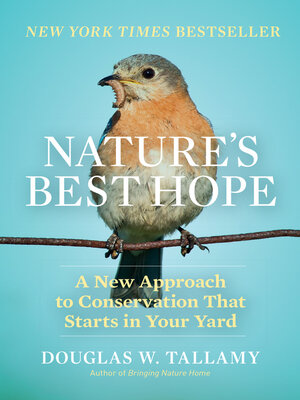 Nature's Best Hope by Douglas W. Tallamy
*AWARD-WINNING AUTHOR
Wildlife populations are in decline because the native plants they depend on are fast disappearing. The solution? Plant more natives. In this new book, Tallamy takes the next step and outlines his vision for a grassroots approach to conservation. Nature's Best Hope shows how homeowners everywhere can turn their yards into conservation corridors that provide wildlife habitats. Because this approach relies on the initiatives of private individuals, it is immune from the whims of government policy. Even more important, it's practical, effective and easy—you will walk away with specific suggestions you can incorporate into your own yard. If you're concerned about doing something good for the environment, this book is the blueprint you need. By acting now, you can help preserve our precious wildlife—and the planet—for future generations.
---
The House That Wasn't There by Elana K. Arnold
*AWARD-WINNING AUTHOR
Alder has always lived in his cozy little house in Southern California. And for as long as he can remember, the old, reliable, comforting walnut tree has stood between his house and the one next door. That is, until a new family—with a particularly annoying girl his age—moves into the neighboring house and, without warning, cuts it down.
Oak doesn't understand why her family had to move to Southern California. She has to attend a new school, find new friends and live in a new house that isn't even ready—her mother had to cut down a tree on their property line in order to make room for a second floor. And now a strange boy next door won't stop staring at her, like she did something wrong moving here in the first place.
As Oak and Alder start school together, they can't imagine ever becoming friends. But the two of them soon discover a series of connections between them—mysterious, possibly even magical puzzles they can't put together. At least not without each other's help.
---
If you're looking to find your book people, ask your library about their own book clubs. Many libraries host a variety of different clubs depending on your favorite genre (Booked for Murder Book Club, anyone?) and your age (clubs for adults, teens or kids).
Find more great book club reads here, and borrow from your library on the Libby reading app.