Femme fatale. Female con artist. There's something incredibly fascinating about these women who take control of their situations and create their own fate. Sometimes they do so outside the letter of the law. To steal a term from a friend of the Professional Book Nerds podcast, Rachel Koller Croft, there's something endlessly fascinating about "hot girl con artists." As is the case with Croft's debut novel, Stone Cold Fox.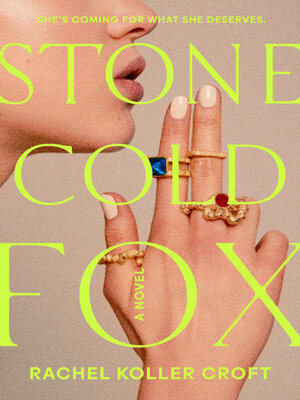 If you're after a thriller that keeps you on the edge of your seat, Stone Cold Fox is for you.
Heartbreakers meets My Best Friend's Wedding with Croft's main character, Bea. Bea's looking to set herself up for life by marrying into the 1% with Colin Case. Bea's learned everything she knows in the art of persuading a man from her mother. Turns out, Colin doesn't need that much convincing! It's Colin's close-knit family and best friend, Gale Wallace-Leicester, that prove to be the ultimate obstacles.
Who will prove victorious in this cat and mouse game? Team Bea or Team Gale?
🎧 Listen to my conversation with Rachel on the podcast to hear more about Bea, the importance of libraries and how the gorgeous book cover came to be—PLUS, a major spoiler chat. Let us know if you're Team Bea or Team Gale by tagging us on Instagram or Twitter @probooknerds!
If you want more books in the same spirit, check out the following recommendations that you can borrow from your library and read in the Libby app.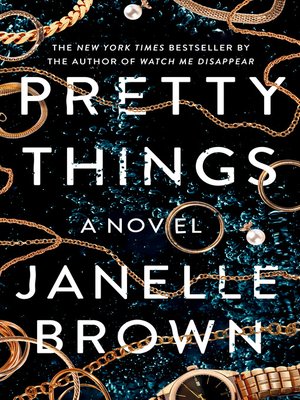 Pretty Things by Janelle Brown
Nina once bought into the idea that her fancy liberal arts degree would lead to a fulfilling career. When that dream crashed, she turned to stealing alongside her boyfriend, Lachlan. Her mother was the original con artist, hustling to give her daughter a decent childhood. But when her mom gets sick, Nina puts everything on the line to help her, even if it means running her most audacious, dangerous scam yet. Vanessa is a privileged young heiress who wanted to make her mark in the world. Instead she becomes an Instagram influencer—traveling the globe, receiving free clothes and products and posing for pictures in exotic locales. But behind the covetable façade is a life marked by tragedy. Vanessa retreats to her family's sprawling mountain estate: a mansion of dark secrets not just from Vanessa's past, but from that of a lost and troubled girl named Nina. Nina's, Vanessa's and Lachlan's paths collide here, where their intertwined lives give way to a winter of aspiration and desire, duplicity and revenge.
---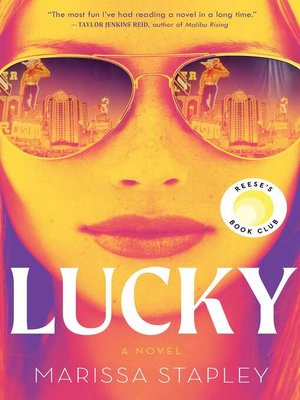 Lucky by Marissa Stapley
Lucky Armstrong is a tough, talented grifter who has just pulled off a million-dollar heist with her boyfriend, Cary. She's ready to start a brand-new life, with a new identity—when things go sideways. Lucky finds herself alone for the first time, navigating the world without the help of either her father or her boyfriend, the two figures from whom she's learned the art of the scam. When she discovers that a lottery ticket she bought on a whim is worth millions, her elation is tempered by one big problem: cashing in the winning ticket means she'll be arrested for her crimes. She'll go to prison, with no chance to redeem her fortune. As Lucky tries to avoid capture and make a future for herself, she must confront her past by reconciling with her father; finding her mother, who abandoned her when she was just a baby; and coming to terms with the man she thought she loved—whose dark past is catching up with her, too.
---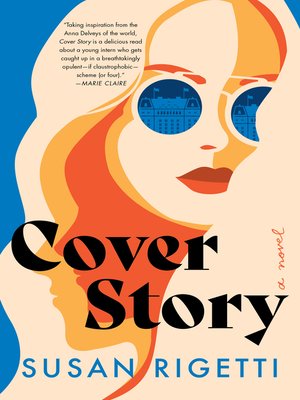 Cover Story by Susan Rigetti
After a rough year at NYU, aspiring writer Lora Ricci is thrilled to land a summer internship at ELLE magazine where she meets Cat Wolff, contributing editor and enigmatic daughter of a clean-energy mogul. Cat takes Lora under her wing, soliciting her help with side projects and encouraging her writing. As a friendship emerges between the two women, Lora opens up to Cat about her financial struggles and lost scholarship. Cat's solution: Drop out of NYU and become her ghostwriter. Lora agrees and, when the internship ends, she moves into Cat's suite at the opulent Plaza Hotel. Writing during the day and accompanying Cat to extravagant parties at night, Lora's life quickly shifts from looming nightmare to dream-come-true. But as Lora is drawn into Cat's glamorous lifestyle, Cat's perfect exterior cracks, exposing an illicit, shady world.
---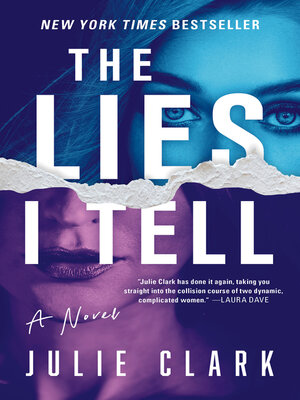 The Lies I Tell by Julie Clark
Meg Williams. Maggie Littleton. Melody Wilde. Different names for the same person, depending on the town, depending on the job. She's a con artist who erases herself to become whoever you need her to be—a college student. A life coach. A real estate agent. Nothing about her is real. She slides alongside you and tells you exactly what you need to hear, and by the time she's done, you've likely lost everything. Kat Roberts has been waiting 10 years for the woman who upended her life to return. And now that she has, Kat is determined to be the one to expose her. But as the two women grow closer, Kat's long-held assumptions begin to crumble, leaving Kat to wonder who Meg's true target is.
---
The Professional Book Nerds are Jill, Emma and Joe—book nerds who dish out expert book recommendations, author interviews and all things books on their weekly podcast. The Professional Book Nerds podcast is available through iTunes, Google Play, Stitcher, iHeartRadio, TuneIn, Radio FM and anywhere people download their podcasts.