Ah, Valentine's Day. Love is in the air, restaurants are booked up as far as the eye can see and, most importantly, all that chocolate will be 70% off at Target the next day.
Whatever way you celebrate the day, here are some queer romance reads available on the Libby reading app to help get you through the season!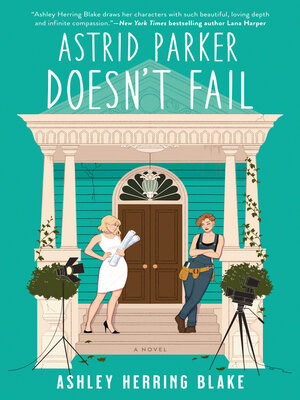 Astrid Parker Doesn't Fail by Ashley Herring Blake
This is a sapphic romance about Astrid Parker, a woman who cannot accept failure. After calling things off with her fiancé, she's been career-obsessed. Distraction from her failed engagement comes by way of Pru Everwood. She hires Astrid to be the designer for the Everwood Inn's renovation—a project that will be featured on HGTV.
Astrid is excited for the distraction from her personal life and highlight for her fledgling business. The distraction she wasn't expecting comes from lead carpenter on the project, Jordan Everwood. Jordan's the granddaughter of the inn's owner and loves to butt heads with Astrid.
Will Astrid find success in this HGTV wonderland? Will these enemies become lovers?
---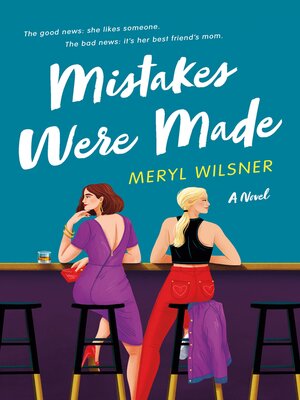 Mistakes Were Made by Meryl Wilsner
You buy a drink for a stranger in an off-campus bar. One thing leads to another...things turn into what should be an uncomplicated one-night stand. The next morning, you're off to breakfast with your friend, going to meet her mom and boom—things get complicated. You've already met her mom, last night as a matter of fact. You met at that off-campus bar and you bought her a drink... That's exactly the situation Cassie Klein finds herself in. Suddenly the pair are sneaking around, and things feel real. Is sharing their love worth the price?
If you love this one, keep an eye out for Cleat Cute by Meryl Wilsner out in September!
---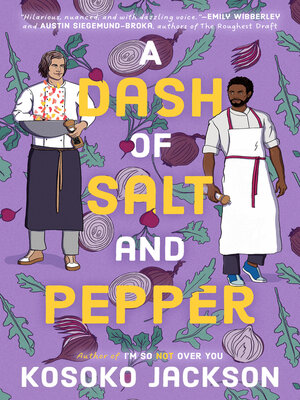 A Dash of Salt and Pepper by Kosoko Jackson
Here with his sophomore romance title, Kosoko Jackson takes us to Harper's Cove, Maine (population 9,000), the hometown of Xavier Reynolds. Xavier has just returned home after being dumped and passed over for a fellowship. What's worse, he's now working as a prep chef at the hip restaurant in town, and while his boss is nice to look at, he can't divvy out work for the life of him.
Equally trapped, hunky boss Logan O'Hare doesn't have any options outside of Xavier for help in the kitchen. "Stuck between a stove and a hot place," the two have an unexpected spark, but when the going gets tough, will their relationship burn up in the pan?
---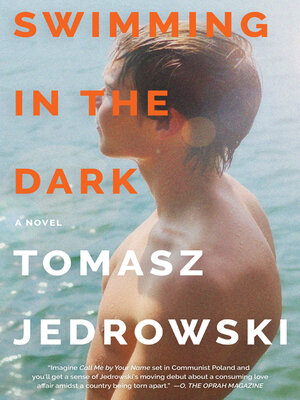 Swimming in the Dark by Tomasz Jedrowski
In the vein of Call Me By Your Name, this book dives into 1980s Poland during the decline of Communism. During a summer agricultural camp, university student Ludwik meets Janusz and is fascinated by his looks and nonchalance. Soon the two are swept up in an all-consuming affair. After their chores are done for the day, they spend their time together in the countryside, idyllic and languid.
After camp, confronted with the reality of their world, things begin to change. This novel explores the fires of first love and the pain of growing apart.
---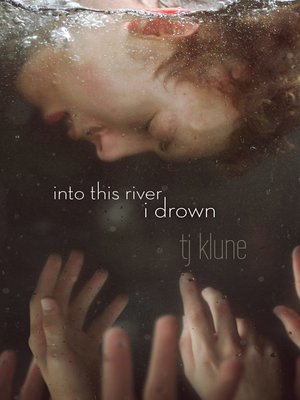 Into This River I Drown by TJ Klune
After losing his beloved father to an "accident," Benji Green's life takes a turn. He's entrenched in his grief, living every day managing his father's convenience store, barely keeping his head above water.
Every night, he has vivid dreams of his father's death. Soon he sees waking visions, reality is bending and Benji thinks he's haunted. It's not until a man literally falls from the sky that Benji realizes his hometown may not be as normal as it appears.
With the man who fell from the sky, Benji begins to uncover long-hidden truths about his family and friends and just what exactly is descending upon his town.
---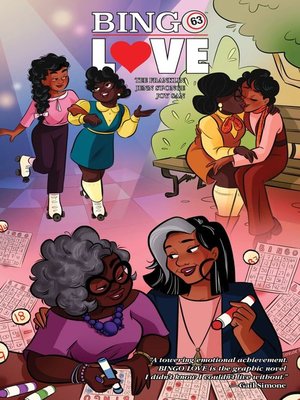 Bingo Love by Tee Franklin
This beautiful graphic novel tells the story of Hazel and Mari, who met at church bingo in 1963 and fall in love instantly. After being forced apart by their families and society, the two go off and marry men and start families.
After decades apart, the pair are reunited at a church bingo hall and realize their love for each other is alive and well. Bingo Love is a beautiful story of love and resiliency.
---
For more book recommendations, plus interviews with authors, don't forget to check out the Professional Book Nerds podcast every week on Apple Podcasts, Spotify or wherever you do your podcast listening!