Dear libraries everywhere,
All of us agree: You are magic. Inviting spaces, friendly faces, free entertainment and all the books you can read. Who wouldn't love you?
We can't ever remember a time without you. Even when we were kids, you were always there, teaching us, entertaining us, helping us learn to read. The memories have lasted us a lifetime! We didn't forget about you as we got older either. You were still there, but in a different way. We needed you for a place to meet up with friends, a quiet spot to think and study, a way to explore things we were still learning about ourselves. Even in the worst of times, like during the COVID-19 shutdown, you were there for us, never letting us down. The older and older we get, the more we realize how important you are.
It's hard to put into words all the things we love about you. There's just so many! But, we gave it a try and made a list of just some of the ways that we think you're really great. We hope this makes you smile.
Here are just a few of the many, many reasons we love our libraries:
The space ❤️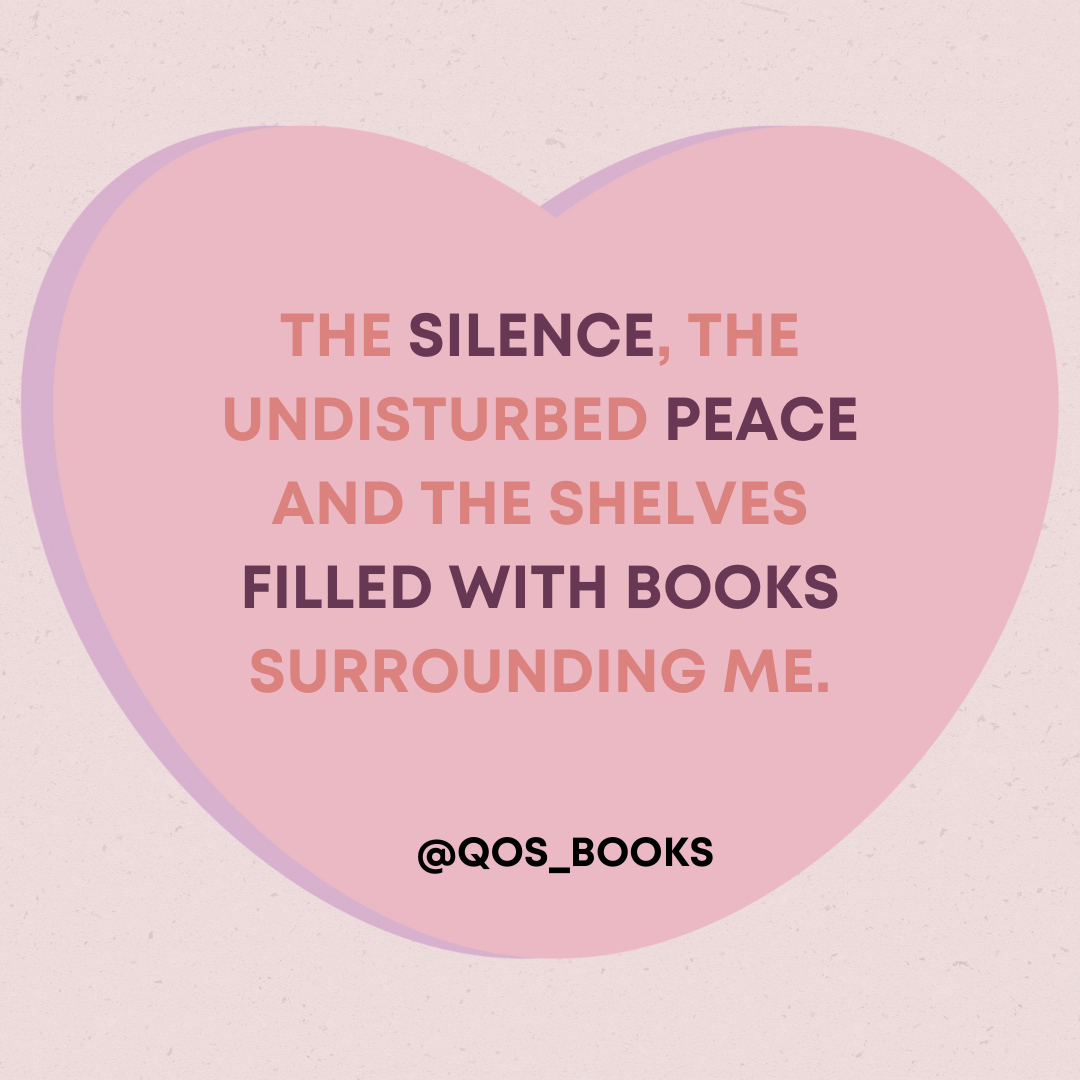 I love taking my 4-year-old on Saturday mornings. Our library has a backdrop they change to match seasons and holidays that she runs to for a photo before heading to the children's section. Love that the library offers Libby because that's how I do a lot of my reading!*
- @kristenadair
It's a beautiful, friendly, clean safe space for anyone. And our librarians here planned tons of thoughtful events for kids, teens and adults.
- Laura W.
Our city offers up our libraries as a place to go for residents needing to escape heat, cold and wildfire smoke. This is on top of the unwritten yet recognized role that they play in providing a comfortable and safe place for our city's houseless residents. All this plus providing what seems like unlimited books and media for us, no judgement or snooping. I don't know what we would do without our libraries and librarians!!! I love you all!!
- @sbtemba
Gorgeous space!
- Lynn K.
The kids section! My kids can spend hours in the library! It's free entertainment—they have crafts, games, tablets, books that read to you, puppets—literally a kid's dream! And as a mom, it gives me some time to sit and read while they play!
- @meggg_2
I love that my library has a local cafe inside! 😍 Thank you, Montgomery County Public Library!
- @hanaspages
The city took our library's closure as an opportunity to remodel and expand, upgrade the fixtures, add colorful murals and upgrade the collection. When it reopened in January 2022, it was embraced by the community. The SLLC is now the community center and a crown jewel in the city of Shafter!
- Bill W.
Robertson Branch Library is an amazing place to go after school. Peaceful and friendly people.
- Geovanna Q.
Rincon Valley Library is the most comfortable library in Santa Rosa. The atmosphere is always positive and the layout is fantastic for finding anything. Always enjoy visiting.
- Mari
The people 💜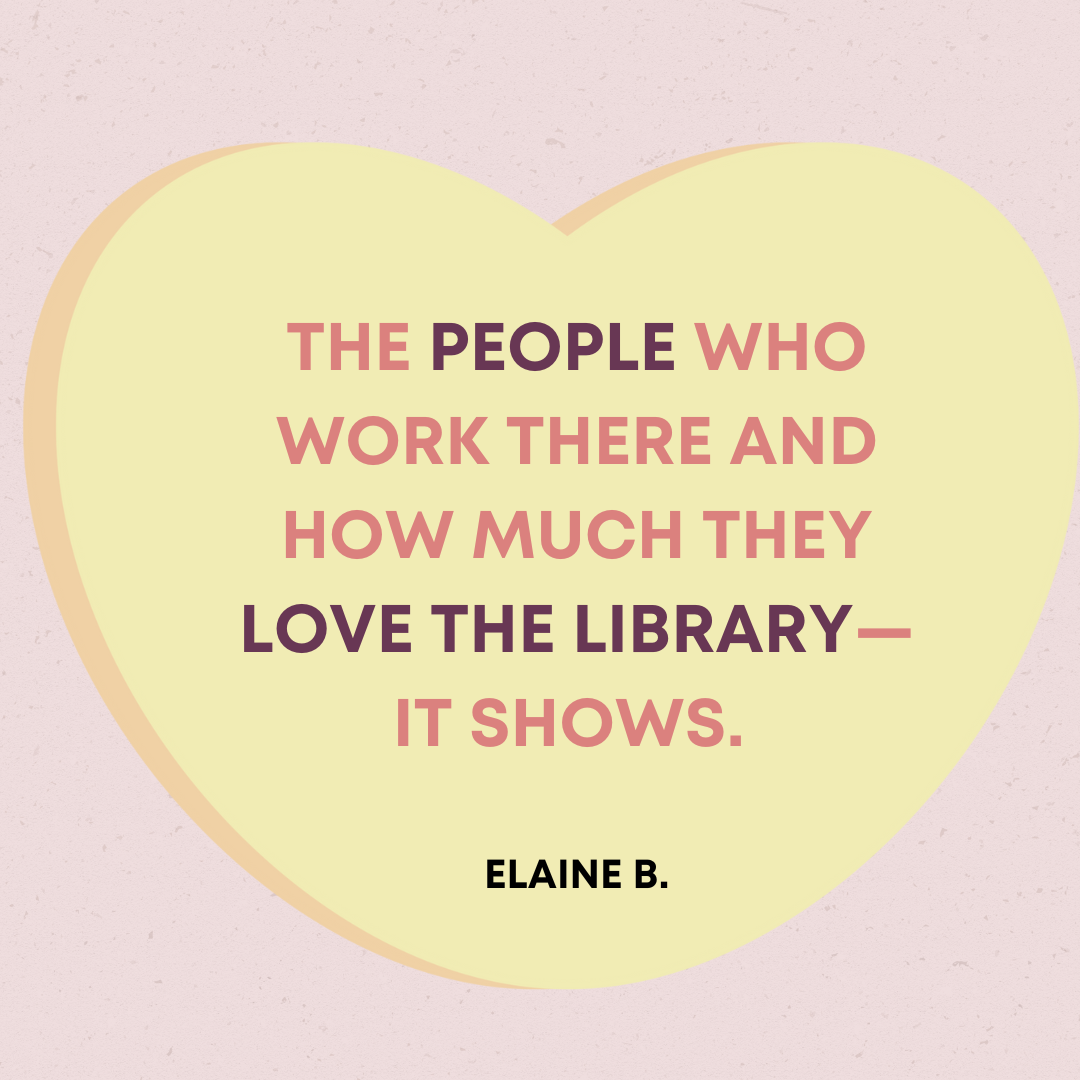 The librarians, of course. They know all kinds of cool stuff, which book or author we might like, and genuinely love to help people.
- @dofdNOCO
Siouxland Libraries is the best. Everyone is kind, caring and oh-so-helpful. They keep up on the latest technology and are continually updating and evolving. And they are always open to suggestions from patrons for improvements and additions. They run so many fun programs—from bingo with prizes to mystery packages that are fun to solve. So proud of our library system!
- Connie I.
The staff at the Elora branch of Wellington County Library have always been wonderful and they did a great job assisting the community during the COVID restrictions, keeping us informed and entertained. I am so grateful for our local branch.
- Cheryl A.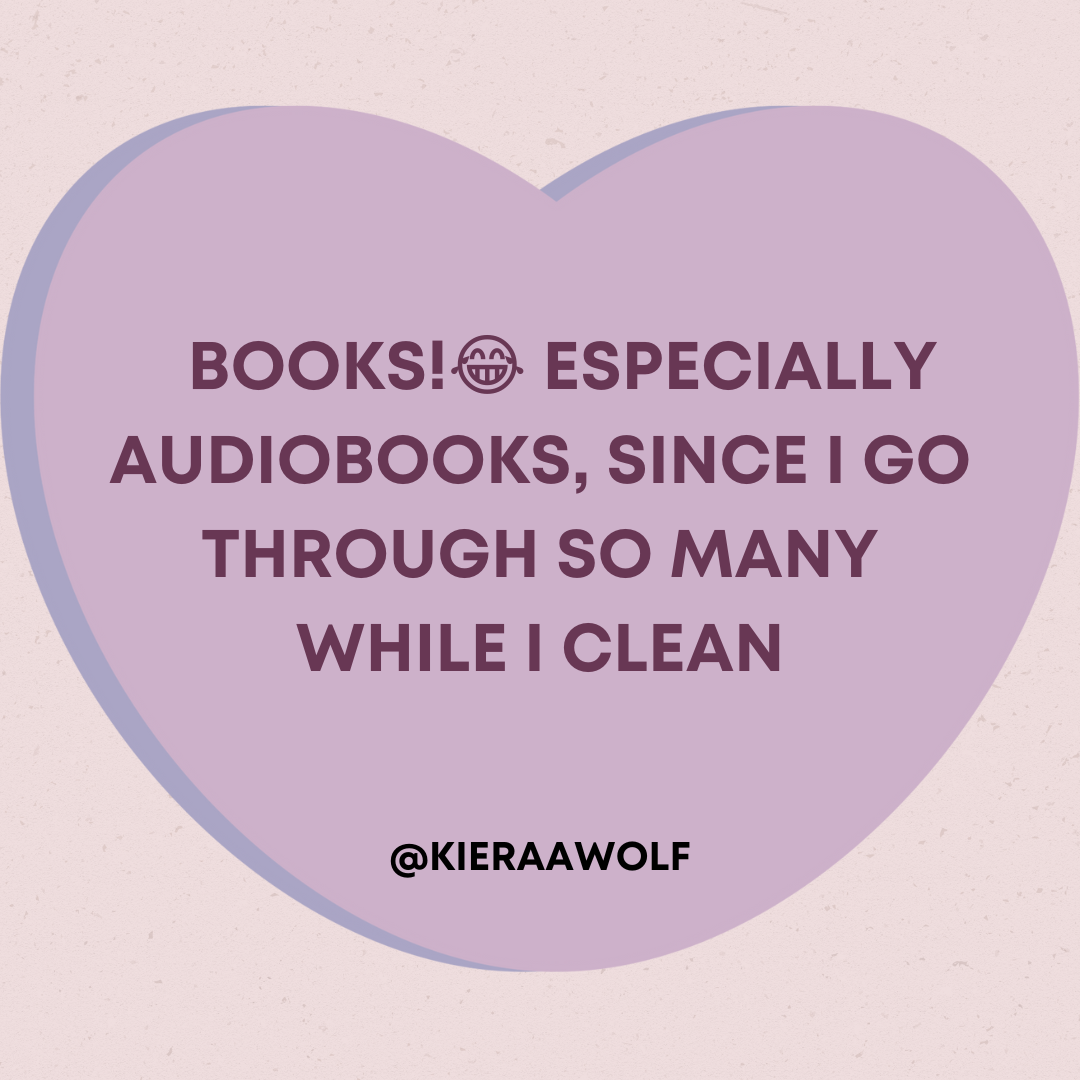 Books & events 💙
My library has the best and biggest collection of quilting, knitting, crocheting and other crafting books! And willing to purchase a new one that you suggest!
- Deborah A.
Our local library offers free crafts for children and adults throughout the summer! We love to check out art books every week and learn about new art mediums!
- @mamaofblondes
St. Louis County Library has a helpful staff and wide selection of books. You never have to wait for a bestseller!
- Libby H.
Their access to ebooks (and their friendliness)!
- Barbara F.
The ease with which I can download and return ebooks.
- Sue R.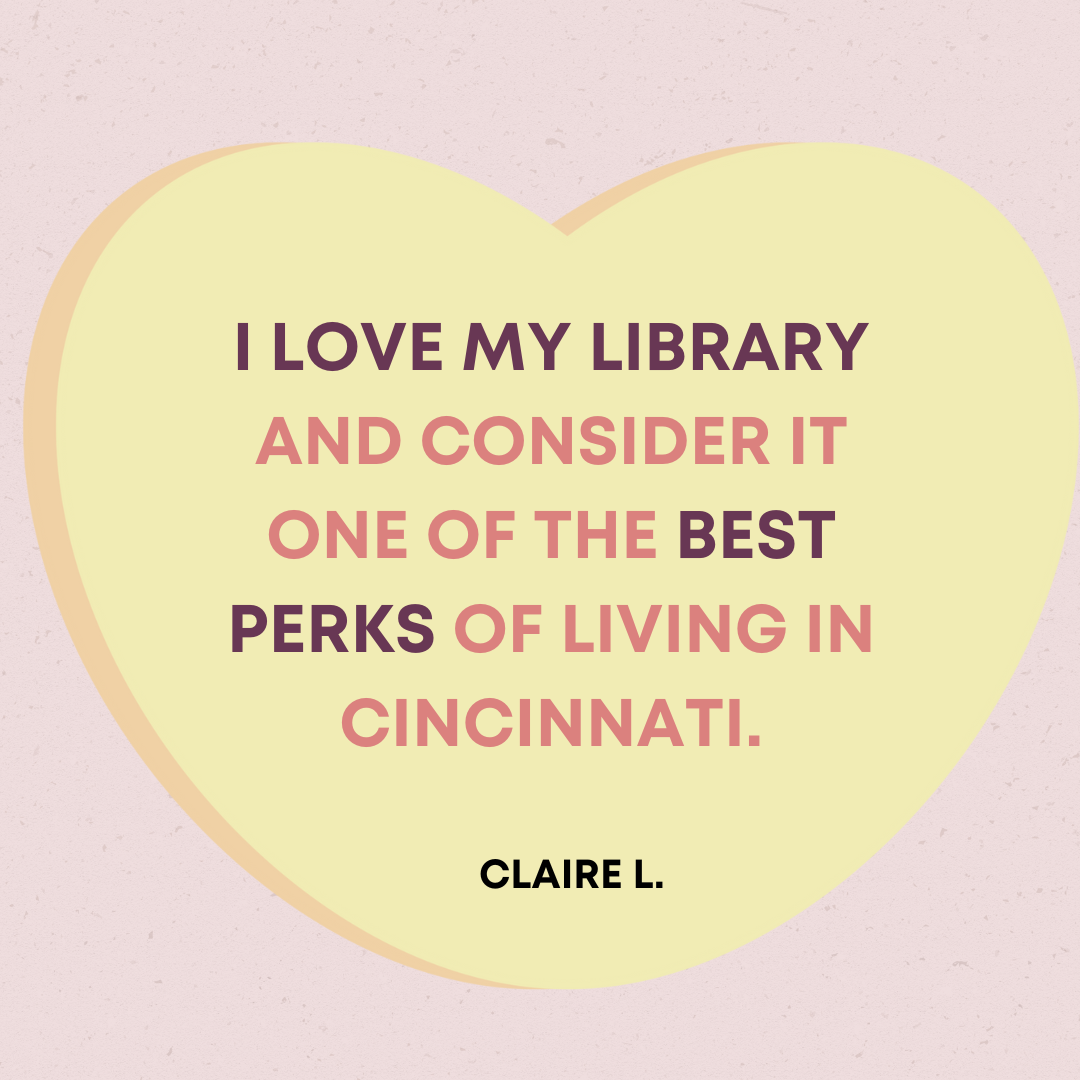 Convenience 💚
For my work, I'm overseas most of the time, where getting English language books is often difficult or impossible. Enter Chinn Library and the Prince William County library system to the rescue! I'm able to check out books and keep up with the latest and greatest in literature, never at a loss for a page-turner even if I'm in the wilds of India or in the heart of bustling Jakarta. You can't beat this service and I love it!
- Ubah
Cincinnati & Hamilton County Public Library has lots of initiatives to get users engaged, including adult-only reading challenges with fun prizes! Having this giant network of libraries also means that I can drive anywhere in a 20-30 minute radius and find a branch super readily. I love the CHPL and consider it one of the best perks of living in Cincinnati.
- Claire L.
I love that they're open for self-service until 10 PM so I can easily fit in picking up books. I also love that I can order books from everywhere in my country, sometimes they even get books from neighbor counties. What a service!
- @foreverbookgirl
....Everything 💛
EVERYTHING ESPECIALLY FREE BOOKS!! ❤️
- @notjulianreads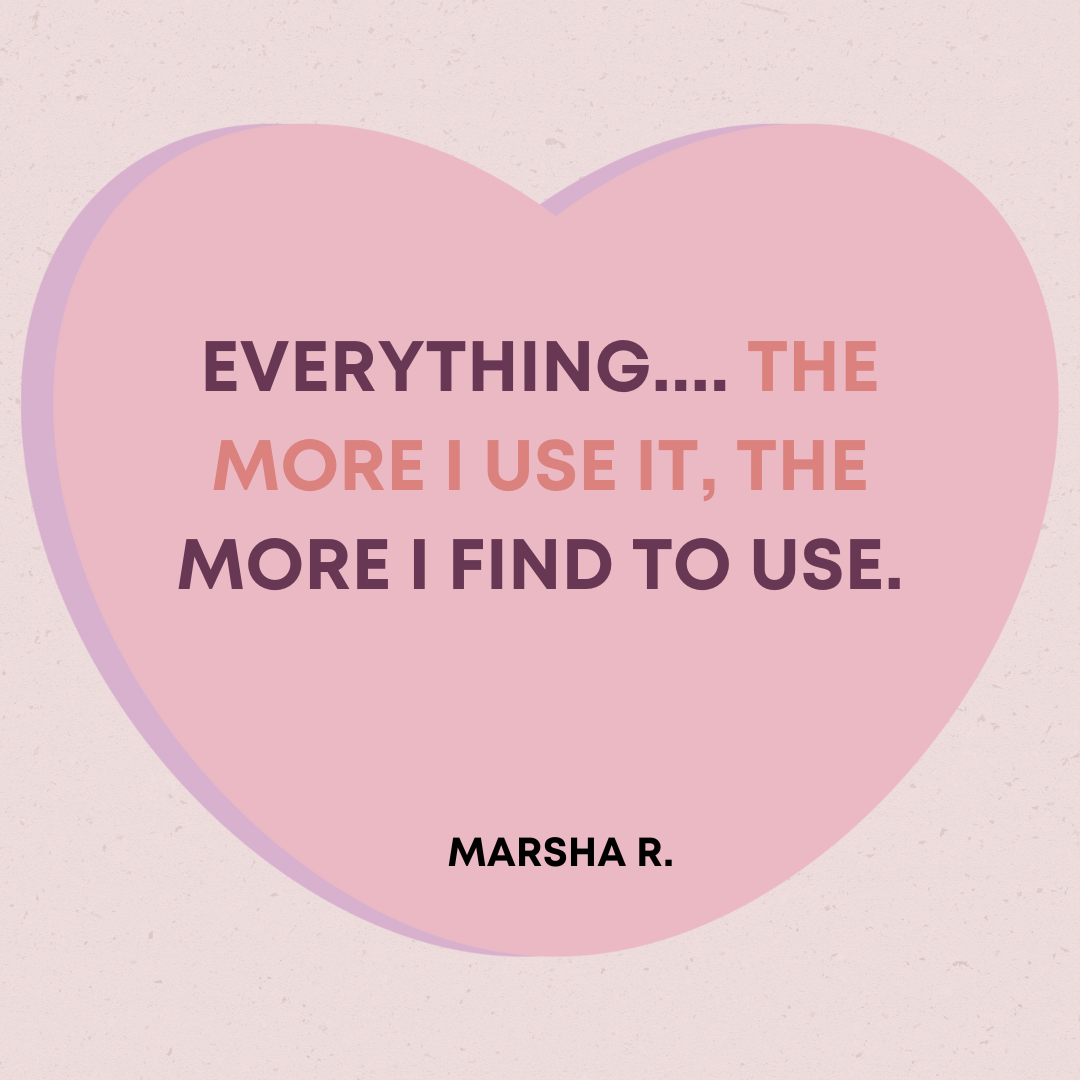 Brant Hills Public Library is a welcoming space for little kids, teens and older people too. They really go above and beyond to make sure they offer something for everyone, from a "dinosaur hunt" and games to play in the library to seasonal books and videos that kids can reach. There's a cafe with magazines and board games and it's always immaculately clean and easy to find things. I think what makes this library is the staff, and I couldn't name just one. I think what stands out most is that everyone who visits there feels like they belong and like it's a good place to be. I've really appreciated all the expertise of the librarians and their general welcoming approach. There are no other spaces within our community that are like this library.
- Kara W.
There are venues for meetings and events, a basketball court, a flight simulator, a center for individuals with physical challenges, an audio lab, 3D printing, sewing machines and so much more! If you want to read or watch videos, it's easy to request items, do self check out, use curbside pickup or access materials through Libby. I love our library!! ❤️
- @karenbushyhead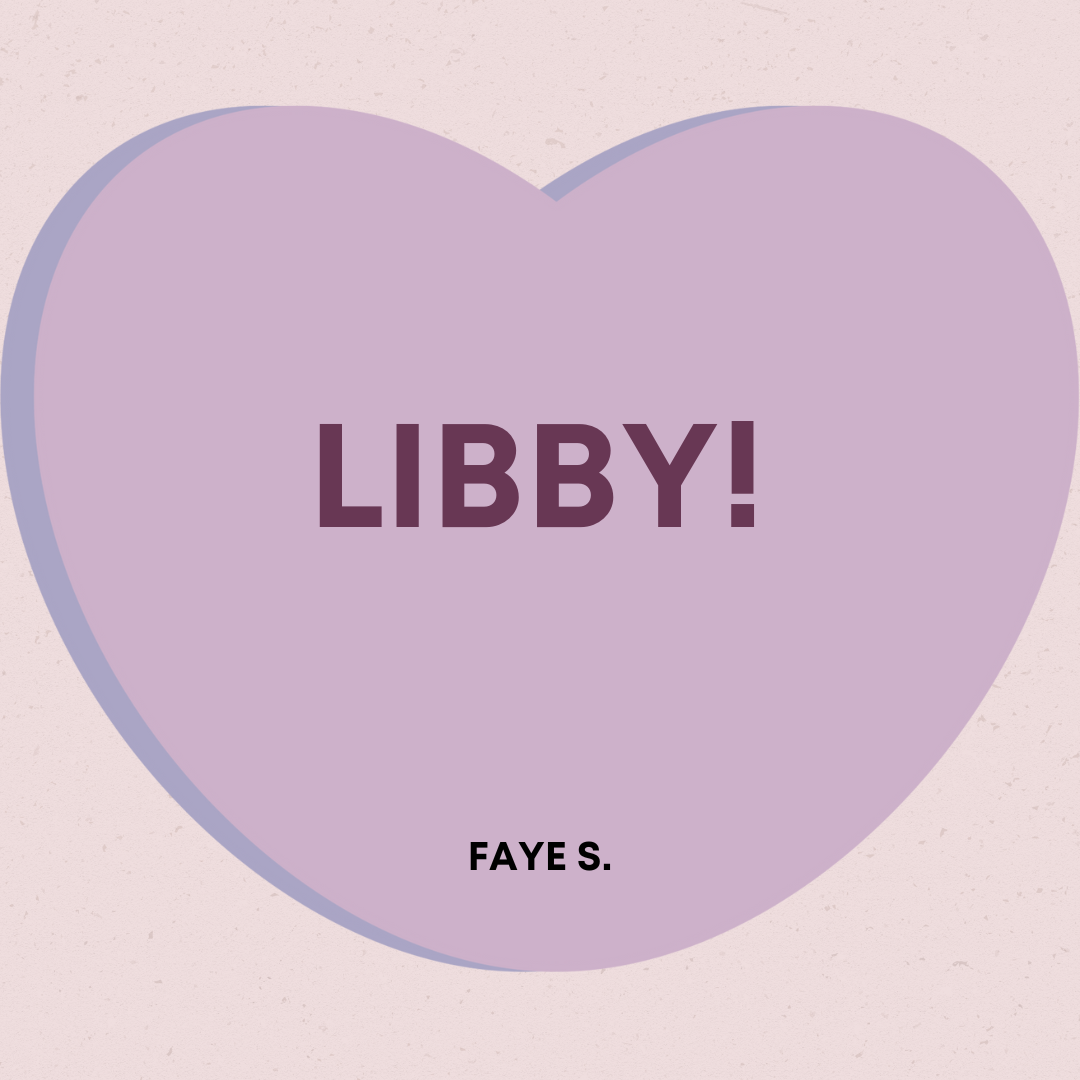 Daniel Boone Regional Library works so hard to make books and community services accessible to everyone! They stayed open through the worst of the pandemic by disinfecting every book, doing book curb pickup, special hours—whatever they needed to do to get us our books. They are always helpful and friendly, they are welcoming when our unhoused neighbors want a warm place to sit, they give our pups scratches when they visit with us to grab a book. They go above and beyond for our community!
- Kathleen D.
On this Valentine's Day, and always, thank you for being you.
ME + YOU 4EVER.
xoxo,
Readers everywhere
---
*Reader submissions have been lightly edited for length and clarity. We kept the love in tact.