He stands 6 foot 3 inches, but hearing him speak to a gymnasium of students, he couldn't be more down to Earth. Former National Ambassador for Young People's Literature and author Jason Reynolds has been crafting stories for young people for the last decade, and with over 7 million books sold, he's doing a pretty good job reaching them. While his books are about the Black experience, he hopes his writing inspires his readers to find their own story.
At 9 years old, Reynolds began writing poetry, finding inspiration to write from rap music. At 17, he read his first novel cover to cover. After years of publishing poetry, he wrote his first novel, When I Was the Greatest, in 2014.
In the nearly 10 years since then, the awards have been rolling in: New York Times bestsellers, winner of the 2016 Kirkus Prize, 2017 NAACP Image Award for Outstanding Literary Work for Youth/Teen, 2017 Schneider Family Book Award, best young adult work by the Mystery Writers of America's Edgar Awards, Newbery Honor book, Printz Honor book and more.
Representing all children in children's literature
While he's said that he writes books for all children, he writes specifically to Black children. Although there's been progress in recent years, still only 9% of children's books in 2021 were published by Black authors. It's important for every child to be able to pick up a book, see themselves and feel understood in the books they read, a mission that organizations like We Need Diverse Books have advocated for within the publishing industry.
Listen to Reynolds talk about the importance of children's literature, why he loves reading and how it can unlock worlds inside and outside of you.
Next up
His next book, Stuntboy, In-Between Time, has a planned release date of August 2023 and is the sequel to the hilarious, hopeful and action-packed middle grade novel Stuntboy, in the Meantime about the greatest young superhero you've never heard of.
Reading list
Here's a list of novels and poetry written by the award-winning author, available to borrow from your local library on the Libby reading app:
Track series
Ghost. Lu. Patina. Sunny. Four kids from wildly different backgrounds with personalities that are explosive when they clash. But they are also four kids chosen for an elite middle school track team—a team that could qualify them for the Junior Olympics if they can get their acts together. They all have a lot to lose, but they also have a lot to prove, not only to each other, but to themselves.
---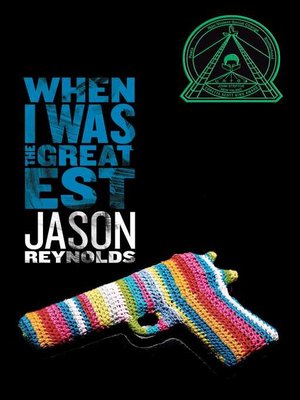 This is a coming-of-age novel about friendship and loyalty across neighborhood lines and the hardship of life for an urban teen.
---
Just when 17-year-old Matt thinks he can't handle one more piece of terrible news, he meets a girl who's dealt with a lot more—and who just might be able to clue him in on how to rise up when life keeps knocking him down.
---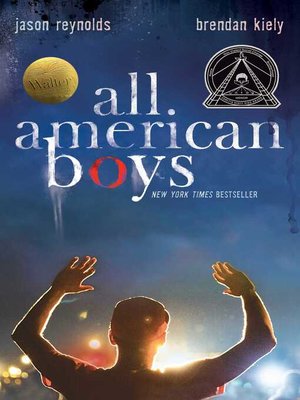 Two teens—one black, one white—grapple with the repercussions of a single violent act that leaves their school, their community and ultimately, the country bitterly divided by racial tension.
---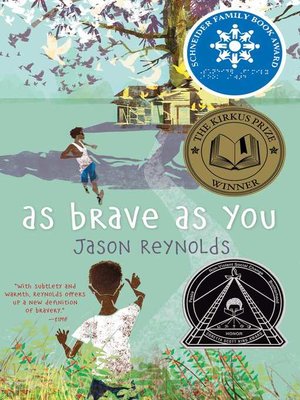 This book explores multigenerational ideas about family love and bravery in the story of two brothers, their blind grandfather and a dangerous rite of passage.
---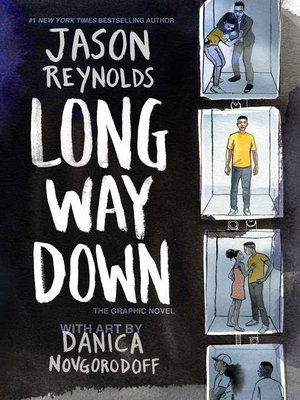 This electrifying novel takes place in 60 potent seconds—the time it takes a kid to decide whether or not he's going to murder the guy who killed his brother.
---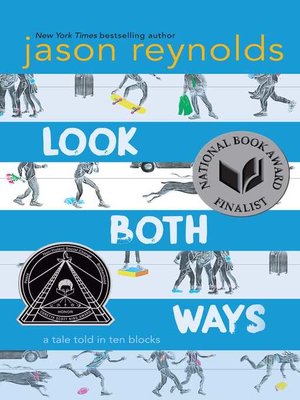 This novel conjures 10 tales (one per block) about what happens after the dismissal bell rings, and brilliantly weaves them into one wickedly funny, piercingly poignant look at the detours we face on the walk home, and in life.
---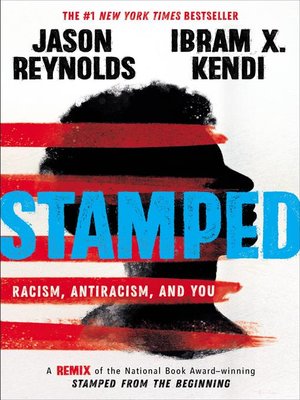 Through a gripping, fast-paced and energizing narrative, this book shines a light on the many insidious forms of racist ideas—and on ways readers can identify and stamp out racist thoughts in their daily lives.
---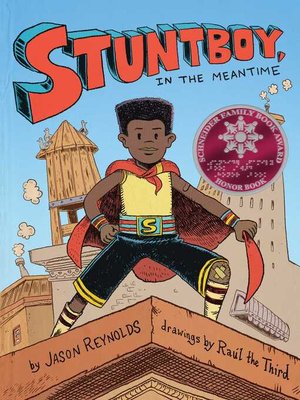 Portico Reeves's superpower is making sure all the other superheroes—like his parents and two best friends—stay super. And safe. Super safe. And he does this all in secret. No one in his civilian life knows he's actually...Stuntboy! Only, this secret (and others) gives Portico the worry wiggles, the frets, which his mom calls anxiety. Plus, like all superheroes, Portico has an arch-nemesis who is determined to prove that there is nothing super about Portico at all.
---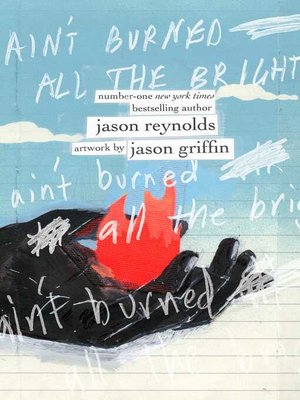 Prepare yourself for something unlike anything: A smash-up of art and text for teens that viscerally captures what it is to be Black. In America. Right now.
---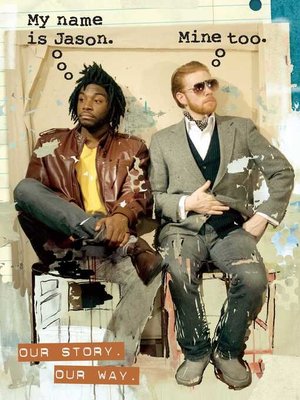 My Name is Jason. Mine Too. by Jason Reynolds and Jason Griffin
A stunning visual autobiography of two crazy-talented besties, bestselling and award-winning author Jason Reynolds and painter Jason Griffin, who could never be who they are singularly if they weren't who they were together.
---