Like so many people today, I love to cook, and I love to read. About 10 years ago, I started noticing that cookbooks were no longer just collections of recipes. There were stories interwoven with the recipes. Sometimes, they were part memoir, part cookbook. Over the years, this became more and more prevalent. The new norm, if you will.
I loved reading these cookbooks, even if I wasn't always compelled to try the recipes. Then I had a thought; if I enjoyed reading these cookbooks, maybe other people would as well. I dreamt up this idea of a cookbook discussion group and brought it to my supervisor.
At the time, I was a reference and programming librarian for the West Boca Branch of the Palm Beach County Library System (FL). Boca Raton is a mostly affluent suburb, and that branch of the library predominantly serves retirees and young families.
When I suggested this cookbook discussion group, my supervisor was flummoxed. He reminded me of the classic joke: What do women in Boca make for dinner on Saturday nights?
Reservations.
But I persevered.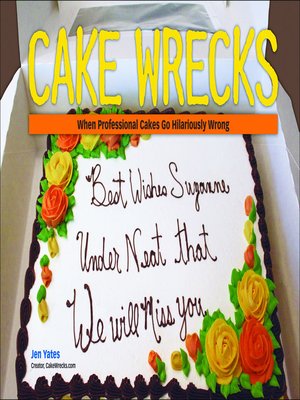 A major decision to be made was a bit esoteric: Would we include baking as well as cooking? For the uninitiated, there are generally two camps in the kitchen; people who like to bake, and people who like to cook. Baking is a science with little room for experimentation. Cooking is much more loosey-goosey, with plenty of room to change up amounts, ingredients and more without having the recipe fail. Books like Cake Wrecks: When Professional Cakes Go Hilariously Wrong and television shows like "The Great British Bake Off" (or "The Great British Baking Show," as it's known in the U.S.) and "Nailed It!" are popular for a reason.
So, with some trepidation, I leaned in and started "Cooking the Books," a cookbook discussion group. The first month we had a shocking turnout: 24 people. All women, and one man who was there to pick up women. They chased him off pretty quickly. Some came because they thought we would be cooking. Many came because they had "retired" from cooking but still enjoyed looking at cookbooks and saving recipes to give their grown children to try and wanted to discuss food trends as well.
In addition to the cookbook discussions, I showed YouTube interviews with the chefs/authors on occasion. Google has a long-form interview series called "Talks at Google" with an entire library of "Chefs & Food"-related topics. We read Vivian Howard's Deep Run Roots: Stories and Recipes from My Corner of the South and watched an episode of Howard's cooking show, "A Chef's Life."

We occasionally read a chef memoir, like Blood, Bones and Butter: The Inadvertent Education of a Reluctant Chef, Yes, Chef: A Memoir and Whiskey in a Teacup. We read Food Rules: An Eater's Manual and Consider the Fork: A History of Invention in the Kitchen and Skyped with the author, Bee Wilson, from her kitchen in Great Britain!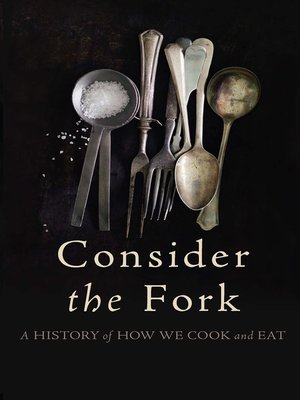 Food programming continued to grow. Whole Foods sent us a chef to demonstrate healthy cooking, and Publix Supermarkets sent us their "Apron Chefs" to do cooking demonstrations. We made "Cookies in a Jar" at the winter holidays. I invited a retired food writer from the local newspaper, The Palm Beach Post, who shared stories about Food Network stars and food journalism. The local county extension sent us an agent to discuss nutrition and demonstrate knife skills.
I showed documentaries, like "Food, Inc.," "King Corn" and "Supersize Me." One summer, I showed "The Great Courses: Everyday Gourmet: Rediscovering the Lost Art of Cooking" over a 6-week period. The following summer, we did another series, "The Great Courses: Everyday Gourmet: Making Great Meals in Less Time." I also did a "Foodie Film Series" featuring films like "Ratatouille," "Big Night" and "Chocolat."
Food programming has since become mainstream in many libraries. There are as many ways to present food programming as there are libraries. I hope you are inspired by reading about my journey, and explore the culinary offerings of your local library!
Check out more cookbooks to inspire you in the kitchen, and find them on the Libby reading app available from your library.
This is an abridged version of an article that previously appeared in Perspectives on Reading. Read the full version here.